The urgency of an in-play bet. The joy of a predicted goal. The incomparable rush of a victory against the odds.
Placing a sports bet is one of the best ways to amp up the thrill of a sporting event.
Even more so when you're betting with Bitcoin.
Faster, more exciting, and even more rewarding, Bitcoin sports betting is, perhaps, the ultimate betting experience.
And the cherry on top of the cake? It can be as safe and as private as it gets.
Still not convinced?
In this guide, we will:
Take you through all Bitcoin sports betting sites that deserve your time.
Help you choose the right sportsbook.
Go through the pros and cons of betting with cryptocurrencies.
Give you tips on how to get started.
Ready? Let's go!

Best Bitcoin Sports Betting Sites
Although still not as widespread as their fiat-currency counterparts, sports betting sites accepting Bitcoin and other coins are relatively easy to find.
However, not all Bitcoin sports betting sites are the same. For example, here's a comparison of our top 5 bookies:
Sportsbook
Best for
Welcome Bonus
Wagering Requirement
Number of Sports
Number of Cryptos

Sportsbook

Stake

Best for

Best for Formula 1 Betting

Welcome Bonus

No, but plenty of promos

Wagering Requirement

None

Number of Sports

30+

Number of Cryptos

10+

Sportsbook

BC.Game

Best for

Best for UFC Betting

Welcome Bonus

Up to 360% Match Deposit

Wagering Requirement

Wager x 1% x 20%

Number of Sports

30+

Number of Cryptos

80+

Sportsbook

Cloudbet

Best for

Best for Virtual Sports

Welcome Bonus

Up to 5 BTC

Wagering Requirement

150 points per 0.01 BTC

Number of Sports

30+

Number of Cryptos

10+

Sportsbook

Vave

Best for

Best for Sports VIP Program

Welcome Bonus

Up to 1 BTC

Wagering Requirement

x40

Number of Sports

30+

Number of Cryptos

9+

Sportsbook

JustBit

Best for

Best for Soccer Betting

Welcome Bonus

45% Cashback

Wagering Requirement

None

Number of Sports

20+

Number of Cryptos

15+
Moreover, many casinos offer a sportsbook section alongside their core product, while others (like Thunderpick, for example) specialize in eSports.
What's more, the betting options themselves can vary:
Pre-Match
In-Play
eSports
Virtual Sports
Let's have a look at each of these options where you can play them with Bitcoin and other cryptocurrencies.
Review Process
Here's how we roll when we're checking out Bitcoin sportsbooks, keeping it real and unbiased:
Getting in the Game with VPN: First, we create an account while being all sneaky with a VPN to make sure we're on a level playing field.
Putting Our Money on the Line: We don't mess around; we bet real cash and give that deposit process a good, hard look to see if it's smooth sailing.
Welcome Bonus Action: We don't say no to freebies, so we dive into those welcome bonuses and see if they're as good as they sound.
Sports and Betting Market Safari: We're explorers here, trying out different sports and betting options to check if the odds are stacking up nicely.
The Cash-Out Test: If fortune favors us, we give that withdrawal process a whirl to see if it's quick and hassle-free.
Reading the Fine Print: We put on our reading glasses and dig deep into the Terms and Conditions to make sure there are no sneaky surprises.
Chatting with Customer Support: Last but not least, we have a chat with the customer support crew to see if they're on the ball.
With all this, you can bet your bottom dollar (crypto) that our opinion about the sportsbook is as real and unbiased as it gets.

Pre-Match Betting At Crypto Sportsbooks
Alongside in-play (or live) betting, pre-match betting is the original form of sports betting, dating back thousands of years to Ancient Greece's Olympic Games.
The difference between pre-match bets and in-play bets is simple: while the former are placed right until the start of the event, the latter can only be placed after the event has started.
We've selected the following three as the top sportsbooks where you can play with Bitcoin and other cryptocurrencies.
Our picks are very different from each other, but they all offer:
Great customer support.
A wide range of international sports events where you can place pre-match bets.
Several different payment options, including the world's most popular cryptocurrencies.
What's more, they are all legitimate websites with a pristine reputation for sports betting.
But let's have a better look at our top pick: Stake.
🥇Stake Sportsbook

Stake is a highly reputable and well-rounded online gambling website that was developed with cryptocurrencies in mind.
Its casino product is arguably one of the best in the industry, with a range of exciting games and a distinct emphasis on fairness and transparency.
However, it's Stake's social component that established it as our top pick for pre-match and in-play betting. At Stake, you can:
Chat with other punters.
Ask for and give tips.
Discuss the latest news and developments on your favorite events.
Boast about your wins, sharing your bets with the community.
You can even live-stream the events and take advantage of helpful stats on all the top matches.
Author's Takeaway
Stake is perfect for you if you're looking for a reputable site that excels in sports promos and sponsorships. However, if you're looking for bonuses, then Stake might not be your go-to choice.
Moreover, Stake caters to a broad audience, with a large offering of European and American sports alike. Here's a selection of what you can find:
Association Football / Soccer
Basketball
American Football
Formula 1
On the last point, Stake is one of the first crypto betting sites to partner with an F1 team, which is why we've listed it as one of the top Bitcoin bookies for Formula 1 betting.
Just about ready to sign up at Stake and start betting on your favorite sports? Don't let us stop you:
🥈BC.Game Sports Betting


Coming in hot in second place, BC.Game is a sports betting force to be reckoned with.
BC.Game has a stellar selection of 40+ sporting events. They have your favorite live sports like soccer and American football (NFL), as well as a wide range of eSports and virtual sports, too.
The dedicated sports betting player chat is a great feature, as is the ability to bet on special events like US and UK politics.
Author's Takeaway
BC.Game might be the best bookie in terms of offering many alternative coins to Bitcoin. But on the other hand, we feel that they're more dedicated to crypto casino experience rather than to sports betting.
By the way, if you're looking for less conventional sports to bet on, BC.Game is one of our favorite sportsbooks for betting on the UFC with Bitcoin.
Plus, BC.Game isn't slacking on the juicy sports bonuses, either. Their match deposit bonus of up to 360% is an excellent opportunity to win big.
As a reminder, BC.Game is also a leading crypto casino that offers slots, live games, and provably fair games. So, if you're a casino-goer looking to try out sports betting, we couldn't recommend this site more enthusiastically:
🥉Cloudbet Sportsbook
Cloudbet was founded in 2013 and is a popular cryptocurrency sportsbook that offers a variety of features to its players.

For instance, they have a welcome deposit bonus of up to 5 BTC for new bettors. In addition, their loyalty club rewards players with impressive prizes which you can redeem from their Marketplace.
Author's Takeaway
During the testing process we enjoyed the most exploring Cloudbet's virtual sports and eSports markets. However, we wish they would have more sports-related bonuses.
Another amazing feature of Cloudbet is its massive selection of sports games to choose from, including virtual sports.
Their variety of betting types is also noteworthy, as they offer money line, totals, and handicaps. Plus, their vast selection of eSports makes them a top choice for many gamers.
Lastly, their gambling license from Curacao ensures that all of their operations are legal and regulated.
All in all, Cloudbet offers a top-notch sports betting experience.

Bitcoin In-Play Sports Betting
In-play sports betting – or live sports betting – takes place only after the event has started.
It's, perhaps, the most action-packed and immersive gambling experience you can have at a blockchain bookie: with an in-play bet, you're getting right in on the action, sharing the ups and downs of the team you're backing as if you were on the field yourself.
With the right knowledge, placing in-play bets can lend you a neat profit – and be a rewarding way to spend your Bitcoin!
Although nearly all Bitcoin sports betting sites have an in-play section, not all offer the same experience.
We've selected the following two as the best for in-play betting with Bitcoin and other cryptocurrencies:
For most of the same reasons we've explained above, Stake is our top pick for in-play betting, as well as pre-match betting.

eSports Betting Sites Accepting Bitcoin
Almost exclusively male, spread across the globe, young, and tech-savvy, the eSports audience matches the demographics of cryptocurrency users.
It sounds like a match made in heaven, doesn't it?
However, both markets are a bit niche, which means that finding the very best websites that cater to both is going to be tricky.
Luckily, we've done the dirty work for you:
❗The following are our top picks, but remember to check out our full guide on Bitcoin eSports gambling, too:
Our picks go above and beyond to provide the very best betting markets for the leading eSports.
You can expect to find map winner, first blood, number of kills, and other bets on competitions such as:
What's more, our selected websites are trustworthy and offer dedicated customer support and fast withdrawals.
However, one of our selections clearly stands out from the rest for its commitment to eSports betting: Thunderpick:
Here, eSports aren't just another betting market, lost in a sea of more traditional competitions. On the contrary: games such as League of Legends, CS:GO, and Dota 2 reign supreme.
With a large variety of dedicated markets, like first blood and first kill, you won't miss out on anything.
And the best part? Thunderpick has a dizzying selection of games – your favorite eSport is almost guaranteed to be on there.

Virtual Sports Betting With Cryptos
Although virtual sports have been around for a while, it was the outbreak of the COVID-19 pandemic that really put them on the map.
Since these fixed-odds events don't have audiences and players, nor do they require a venue and complicated logistics to take place, they were ideal events for lockdown times.
But how do they work? The answer is simple: with a random number generator, just like slot machines.
As such, they're perfect for cryptocurrency betting:
There are no third-party influences, no match-fixing, and no corrupted results.
It's beginner-friendly since there's a short learning curve and you don't have to follow sports events to take part.
Events take place round-the-clock and they are not seasonal nor geographically restricted.
Unfortunately, only a select few blockchain bookies offer virtual sports. These are the very best:

Crypto Sports Betting Dapps
Even though cryptocurrency betting websites can offer a higher degree of anonymity and quicker and cheaper transactions than their fiat counterparts, they still fail to provide a fully transparent and private betting environment.
If you want real anonymity and no middleman, you have to look for gambling Dapps.
Decentralized applications forego deposits and withdrawals. Instead, you can bet directly from your wallet, which means that you get your earnings nearly instantly and virtually hassle-free.
Unfortunately, sports betting Dapps are not as widespread as we would hope.
Unlike decentralized casinos, truly reliable Dapps where you can place sports bets are hard to find, especially ones offering a good betting experience.
However, there is one that stands out: SportBet.

SportsBet is an EOS-based Dapp that doesn't require any form of identity verification since all payments are made directly to and from your e-wallet.
Although it doesn't hold a gambling license, it offers a wider range of betting options than SportX:
Association Football (Soccer)
Tennis
American Football
Baseball
eSports
Market variety is certainly appreciated, but the lack of a gambling license is somewhat concerning. Although we've encountered no issues when testing the platform, we advise caution if you do decide to try it out.

How to Start Betting with Bitcoin Betting: Step-By-Step Guide
Here's a quick step-by-step guide on how to get started:
Choose a crypto wallet: This is where you'll store your Bitcoin. Again, there are many different BTC wallets to choose from, so research and find one that suits your needs. But note that some wallets don't approve crypto gambling. That's the case with Coinbase, for example.
Exchange some cash for Bitcoin: Once you have a wallet set up, you'll need to buy some Bitcoin. You can do this on several different exchanges – just make sure you compare rates before making a purchase. Want to know our favorites? Binance, Kraken, and KuCoin – you can't go wrong with those.
Sign up for a sportsbook: Now it's time to start betting! Look for a reputable sportsbook that accepts Bitcoin and create an account. (hint: we already picked up some for you in this article).
Start betting: Now, all that's left to do is place your bets and see if you can start winning big! Good luck!

Choosing the Right Bitcoin Sportsbook
There are a few key elements to keep in mind for anyone looking to get into the world of Bitcoin sports betting.
First and foremost, always do your research. Know which teams or players are hot at the moment and which ones are not.
Secondly, don't be afraid to put down a little bit of money. The more you're willing to risk, the higher the potential payoff. However, don't go overboard – remember that this is still gambling, and there's always a chance of losing everything.
Finally, have fun. Winning at sports betting is excellent, but you shouldn't take it too seriously. After all, it's just a game.
Now, let's go through in more detail some more factors to consider when choosing a sportsbook:
Trustworthiness
Ensure the site is reputable and has a good track record. Unfortunately, there are plenty of sites out there that are more than happy to take your money but only sometimes deliver on their promises.
Then there's also licensing and safety to consider.
If the sports betting site follows the rules and regulations of the chosen jurisdiction, you can be 100% sure that it operates within a legal framework.
Overall, there are no specific laws regulating crypto gambling. It's mainly because crypto deposits and withdrawals are transferred instantly between the sports betting platform and crypto wallets.
This means the necessity to present a gambling license to banks or any other financial institution is eliminated. So, whether a gambling license is even needed is a bit of a gray area.
On the other hand, many people still want to be sure that their funds and data are protected and that a betting site has a valid license to prove its trustworthiness. Taking that in mind, there are a few jurisdictions that issue iGaming licenses, most notably Malta and Curacao.
Sports and Betting Markets
Sports and betting markets are the meat and potatoes of any sportsbook. So naturally, you'd want to go with a site that offers the best of each.
Make sure the site offers the sports and betting markets you're interested in. There's no point in signing up for a site that doesn't offer the games or betting lines you want to wager on.
For example, if you like to bet on eSports, it makes more sense to go with a site with the best selection of eSports categories rather than sites more focused on basketball matches.
Bonus Offers
Take advantage of any bonus offers or promotions the site may be running. These can give you a little extra bang for your buck and an edge over other bettors.
By signing up for an account with a crypto sports betting site, you can often take advantage of generous sign-up bonuses and ongoing promotions.
If you're looking to get an edge on the odds, be sure to check out the available bonuses.
For example, many sportsbooks offer deposit bonuses, meaning you can earn extra coins just to fund your account. Some even offer cash back on losses, meaning you can recoup some of your losses if your team doesn't quite manage to get the job done.
Psst! We've compiled an extensive article about the best Bitcoin sports welcome bonuses currently on the market. Check it out!
Competitive Odds
When it comes to sports betting, the odds are everything. They tell you how likely a particular team will win, and they can help you decide how much to bet. But where do the odds come from?
In most cases, they're set by oddsmakers, who use a variety of factors to decide on their predictions. However, the odds can also be affected by public opinion.
For example, if many people are betting on a particular team, the oddsmakers may adjust the odds to make that team less attractive to bettors. This is why shopping around for the best odds before placing your bets is essential – you can increase your chances of winning by taking advantage of competitive odds.
P.S. Check out our article on how sports odds work in betting.
Customer Service
In the rare event that something goes wrong, it is crucial to have good customer service to help resolve any issues. Check out our reviews to see what we found about the site's customer service before creating an account.
Reaching out to the customer support teams can prove quite rewarding. Not only will they let you know about any bonuses that you might have missed out on, but they can even offer you exclusive rewards you wouldn't know about otherwise!
Deposits and Withdrawals
Most Bitcoin sports betting sites have deposit and withdrawal limits in place, but these vary from sportsbook to sportsbook. So, find out what those limits are before you create an account. In the end, you don't want to be caught off by high fees or unable to withdraw your winnings.
Country-Specific Restrictions
When it comes to Bitcoin sports betting, there are a few country-specific restrictions to keep in mind. For example, some sites may be restricted in certain countries due to licensing agreements or government regulations.
Be sure to check your country's local gambling laws and regulations before placing any bets.
However, you can usually access these sites by using a VPN. But be warned: using a VPN is not recommended, as it can often lead to more problems than it solves (namely, identification problems due to KYC policy).
So if you're looking to place a bet on your favorite team or league, check the restrictions first. Otherwise, you might end up wasting your time and money.
Anonymity
One of the best parts of crypto sports betting is that you can almost always play by remaining anonymous. With most bookies, you can sign up, deposit, and even cash out using only your email address, which makes it perfect for privacy seekers.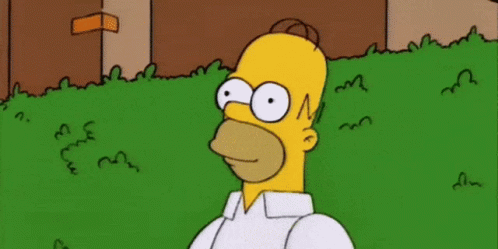 However, if the betting site is under an Anti-Money Laundering License (AML) or has a Know-Your-Customer (KYC) policy, you might be asked to verify your identity at one point. However, overall, most betting sites allow you to wager in privacy.
Betting With Cryptocurrencies – How And Why?
If you've read this far, we've got good news: you've already taken the first step into your Bitcoin sports betting journey.
Yes, by now, you should know where to find a sportsbook where you can bet with cryptocurrencies.
However, you might still be on the fence. Maybe you're not sure if Bitcoin or other altcoins are your best bet (terrible pun intended).

Why Should You Do It?
✔️Faster transactions and lower fees. One of the biggest benefits of using Bitcoin for sports betting is that withdrawal fees are often lower than those associated with other methods, such as credit cards or bank transfers. In addition, Bitcoin transactions are typically processed much more quickly than traditional ones, making it easy to place bets and receive winnings in a timely manner. Case in point: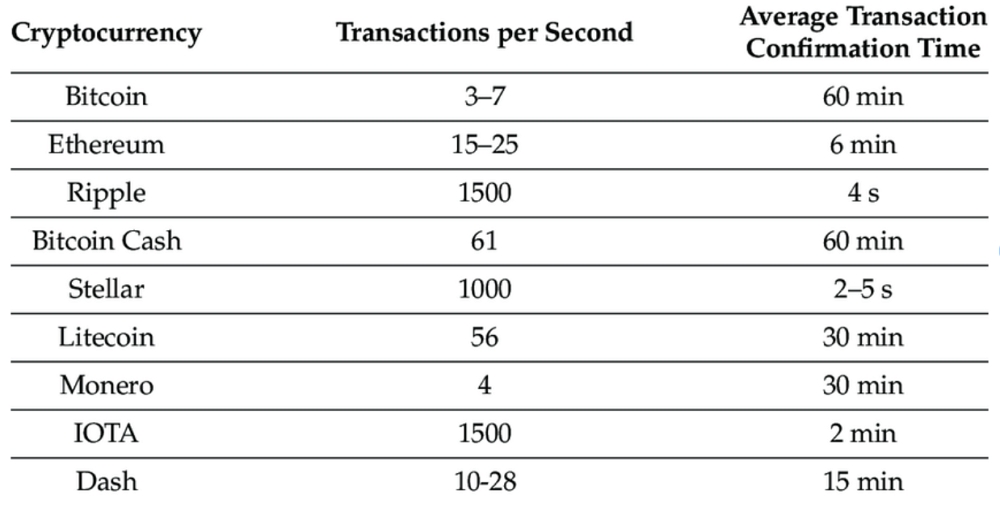 ✔️It's secure. Bitcoin transactions don't require submitting personal information, which eliminates identity theft. While with traditional betting, you have to give out personal information such as your full name, bank account, and more.
✔️Anonymity. Since no personal data is attached to your crypto account, nobody will know who you are. However, it's still transparent, thanks to blockchain technology.
✔️Inflation doesn't matter (that much). As Bitcoin is decentralized, it's not subject to inflation as much as fiat currency. Why? It's due to Bitcoin's deflationary nature, meaning the coin is designed to have negative inflation.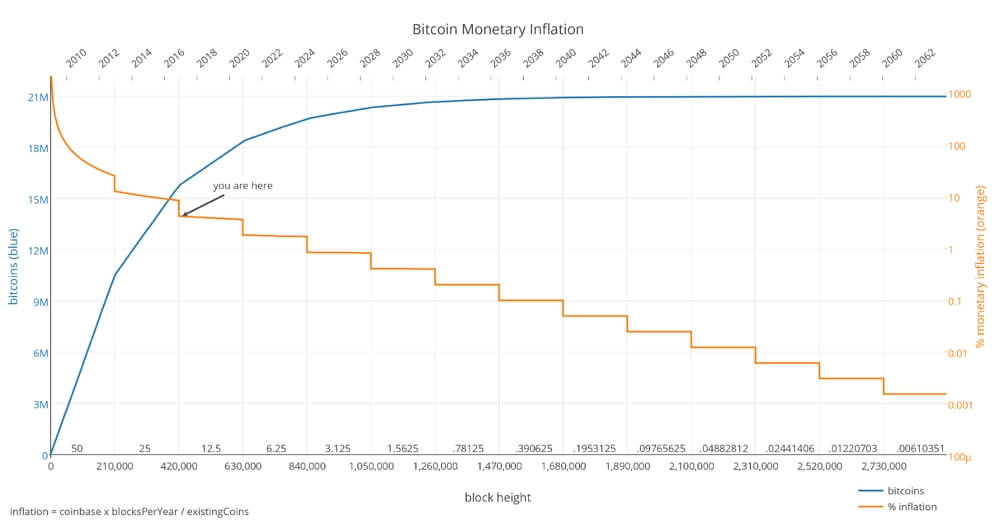 ✔️You can play from anywhere. Since you can't trace Bitcoin (but only when your personal data isn't linked to your wallet), you can play from anywhere in the world, even in countries where crypto betting isn't allowed or is more strictly regulated. But we strongly advise you not to gamble illegally, as it may lead to serious consequences like a penalty of a fine or even jail time.

Why Shouldn't You?
❌Volatility. We all know that Bitcoin has undergone massive price changes in recent years. The prices can go up and down in a matter of hours or days, making betting much riskier than with traditional currency. So if you're not dealing with a stablecoin such as Tether, your BTC funds may change overnight.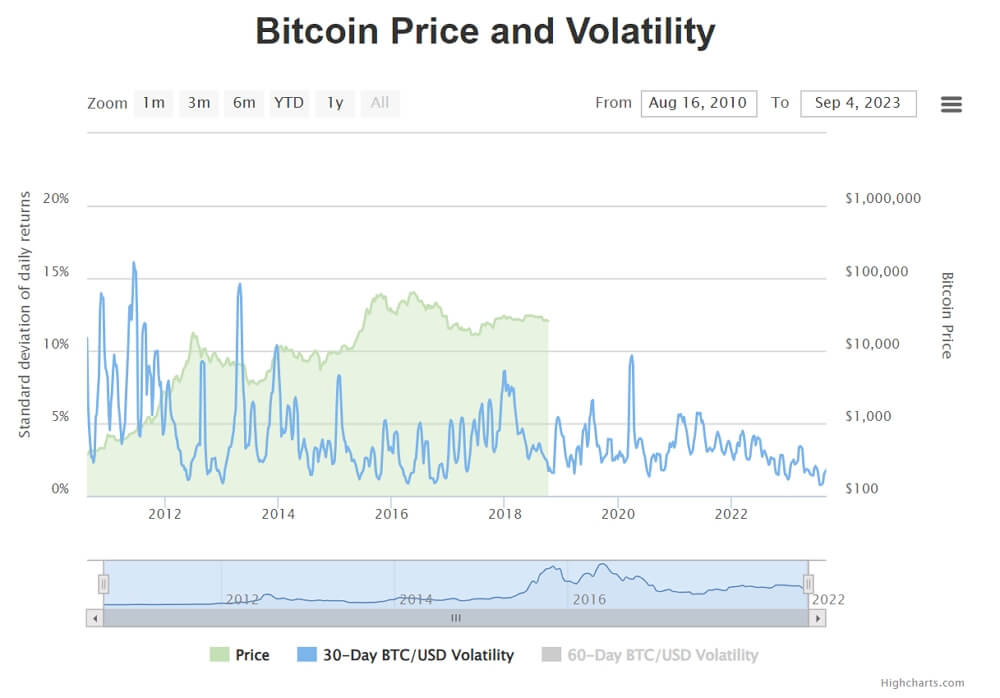 ❌Lack of regulation. As Bitcoin and other cryptos are untraceable, they can lead to many criminal activities, such as money laundering and identity fraud. However, most reputable sports betting sites stick to KYC and AML policies and are fully licensed, making criminal activity much more difficult.
As a consequence of these legal loopholes, there is a lot less regulation when it comes to Bitcoin betting, which unfortunately means fewer player protections are in place as well.

Is It Safe To Bet With Cryptocurrencies?
Betting with cryptocurrencies can be as safe as betting with fiat money.
In fact, as we've addressed above, it's surely more transparent and private since there is no institutional middleman between you and your money.
If protecting your privacy while gambling online and issues such as data security are important to you, then Bitcoin sports betting can be a great choice.
It depends on your local legislation. As a rule of thumb, online gambling with cryptocurrencies is legal in your country as long as online gambling itself is legal.
In any case, if you're worried about safety, simply make sure you follow these simple tips:
Pick websites with a valid gambling license.
Double-check all transactions since there's no way back.
Choose a sportsbook with a pristine reputation.
Play responsibly and within your limits.

Tips For Beginners
Have you never placed a sports bet? These tips might come in handy:
Set a budget and stick to it.
Bet on sports you know about and understand.
Don't get overwhelmed with the endless amount of betting markets available until you're comfortable with them. At first, ignore handicaps, each-ways, combi bets, and the like, and stick to simple win-draw-win / winner markets.
Start small – place bets with a value you're comfortable with, and choose events with likelier outcomes and lower odds.
Stay on top of the news and read betting tips to gather information, but learn to trust your gut.
Check odd comparison websites and find the best odds.
Seasoned pros might look at these tips and think: Well, I already know all about that! I just want to know what I can do to start betting with cryptocurrencies.
If you're one of them, don't worry – we've got you covered.
The following tips can be helpful to seasoned sports betting pros who are new to the world of blockchain technology:
Never play at unlicensed bookmakers or Dapps.
Don't see online gambling as a sure way to win Bitcoin. Bet responsibly and for fun.
Double-check your cryptocurrency transactions before you process them since there are no chargebacks!
Bet with common currencies before venturing into altcoins.

Conclusion
Bitcoin sports betting is a great way to get into the game without worrying about traditional financial institutions. With Bitcoin, you can bet on your favorite team from the comfort of your own home.
And, best of all, you can do it all privately and securely. So, if you're looking for a way to get involved in the world of sports betting, Bitcoin is definitely the way to go.
Thanks for reading, and best of luck!