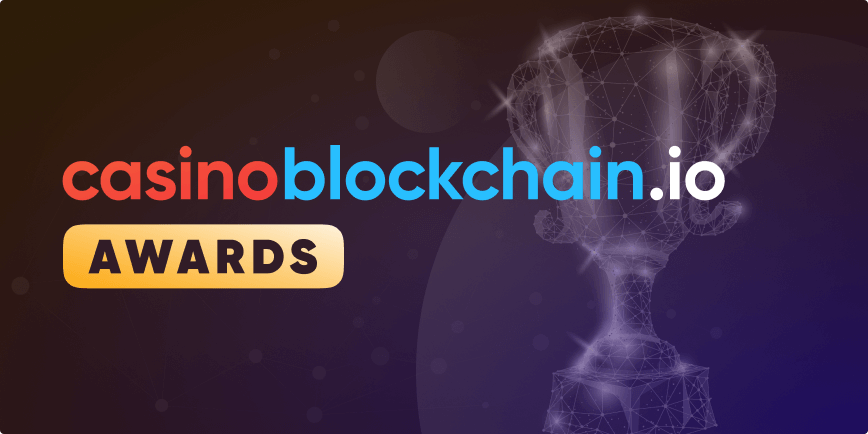 Blockchain Casino Awards 2022 – Criteria Revealed!
We're thrilled to do the Blockchain Casino Awards once again. And, this year they're better than ever!
The Blockchain Casino Awards started as our way of recognizing and rewarding the best in the industry. This year, we saw even more growth across the gambling world. So, trust us when we say – it wasn't an easy choice!
We just announced the winners, too!
Learn more about this year's winners in the Blockchain Casino Awards 2022 article. Before we give out the awards, though, we wanted to tell you about the new (and much better!) critera:
How The Rating Works
For each category, we imagined what our perfect casino would look like. Then, we came up with a set of criteria to describe that 'ideal scenario' – one can dream, right?
Then, we attributed a point value to each criterion (going from 2, the lowest, to 20, the highest), meaning that some aspects of a casino will weigh more towards its final scoring.
Casinos can either receive the full amount of points or none for any given criteria.
Let's look at a hypothetical point scoring:
10 points for allowing you to create an account
3 points for having at least three games
2 points for allowing cryptocurrency payments
A casino offering two games could only score a maximum of 12 points since we could give no points for the second criteria.
Then, we summed up the points and the casino that got the most was the winner.
But what about ties?
In the case of a tie, all casinos with the same number of points will win the award. (Spoiler alert: that didn't happen this year, but we had ties for second and third place)
To promote the integrity of (hopefully) forthcoming editions, we won't disclose the complete list nor the weight attributed to any given criteria.
Although we tried our best to be as objective as possible, some criteria are arguably subjective.
Furthermore, we only considered casinos that we have reviewed in the past. The reason behind this decision is that we don't feel comfortable reviewing brands with which we're not familiar.
Best Blockchain Casino
Here is what we considered when it came to our Best Blockchain Casino ranking (in no particular order):
Supporting payments in at least three 'relevant' altcoins (Bitcoin not included, since it was a requirement for consideration).
Holding a gambling license.
Having provably fair games.
Other games and features: live casino tables, sports bets, top casino providers, or jackpot games (each a different criterion).
Welcome bonuses and other juicy promotions
VIP program – did it exist, how good was it?
Crypto payment integration (including the option to buy crypto on the website or play directly from an e-wallet).
Ease of payment and withdrawals – no nasty KYCs, no long wait times.
We also had a few penalizing criteria (that receive negative points) – withdrawal fees for crypto transactions and intrusive KYC features were two examples
Another (exclusionary) item is the casino's presence in our top-ten list of best casinos as of February 2022. The award's criteria don't fully match our ranking guidelines, but since we vetted those brands before, they are suitable for the nomination.
Do note that a casino may rank considerably lower than its competitors on any given aspect (such as ease of payment) and still achieve a high final score due to the diversity of criteria.
The shortlist comprises the following casinos (in alphabetical order):
Best Gambling Dapp
Moving on to the gambling Dapp category, here are our criteria for choosing the winner
Shared dividends, or any other form of distributing house profits with the active player base.
Ease of navigation on the website.
In-house tokens.
Availability and quality of 'crypto games' such as Bitcoin crash, plinko, minesweeper, and more.
Availability and quality of games such as dice, blackjack, and roulette.
Casino-wide jackpots or jackpot games.
Whether or not the Dapp has a gambling license.
Regular promotions and bonuses.
Additionally, payment safety and transparency had a strong influence on our assessment.
Transaction features such as on-site crypto exchanges and the option to pay directly from the player's wallet positively affected the Dapps' final score.
On the other hand, withdrawal fees, intrusive KYC, and slow transaction processing were penalizing criteria.
The shortlist comprises the following Dapps (in alphabetical order):
Best Crypto Sportsbook
It goes without saying that the websites on our shortlist for Best Crypto Sportsbook all have sports betting with cryptocurrencies.
But what other rankings did we use? Here are some of our criteria:
Offering eSports, virtual sports, and in-play markets (we evaluated each separately)
Regularly featuring a comprehensive selection of pre-match bets on traditional sports.
Sports-focussed welcome promotions and bonuses.
Presence (and ease of use) of features like cash-out and live-streaming (also different criteria).
Social features like a player's chat.
Similar to the previous categories, we also looked into cryptocurrency-gambling factors, although their weight in the final score was different:
Supporting payments in at least three 'relevant' altcoins (Bitcoin not included).
Holding a gambling license.
Ease of payment and transaction costs for cryptocurrency users.
Once again, because of the different weight, some casinos got high scores, even if they didn't do well on all criteria.
The shortlist includes following websites (in alphabetical order):
Best User Experience
Although the criteria for Best User Experience coincide, in many core aspects, with our Best Blockchain Casino award, they place an added emphasis on:
Ease of registration.
Speed and ease of withdrawals. Casinos with cumbersome fees or intrusive KYC practices were considerably penalized.
Customer support availability.
Seamless website navigation.
Social features (winner's feed and player's chat).
Community reputation (on platforms such as BitcoinTalk and Ask Gamblers).
Creativity and quality of design.
The shortlist is (in alphabetical order):
Best Crypto Games
In this selection, we looked at casinos featuring games that integrate blockchain technology into their development. Casinos with games inspired by cryptocurrencies also have their place on this list.
While provable fairness was not an exclusionary factor, it is overwhelmingly the most common implementation of blockchain technology into online gambling. For that reason, virtually all casinos in our list feature provably fair games.
We also considered the following factors:
Association with cryptocurrencies and/or blockchain technology.
Game features and bonuses – such as jackpots.
Overall design quality.
Animation and sound quality (when relevant).
Originality.
Ease of gameplay and overall performance.
Game popularity.
Casino's ranking (according to our review grades).
Do note that while we assessed the games themselves, the award does not recognize the best overall game. Instead, we looked at the complete set of crypto games in the casino's portfolio.
The shortlist comprises the following casinos (in alphabetical order):
Consumer's Choice Blockchain Casino
Last (but definitely not least), the Consumer's Choice award reflect the opinions of the community.
To rank casinos for this category, we asked you, the gamblers to vote for your favorite casinos in a "best of" poll in Bitcointalk forum. But this wasn't the only criterion we considered.
We also looked at how active the discussion around each of them was, offering extra points for positive mentions. And, we gave points based on rankings in consumer review websites like TrustPilot and AskGamblers.com to get a sense for how the general public perceives each of the casinos.
We want to emphasize we didn't give any 'subjective' or reviewer points, our opinion never affected the ranking. This is purely your category, the people's choice.