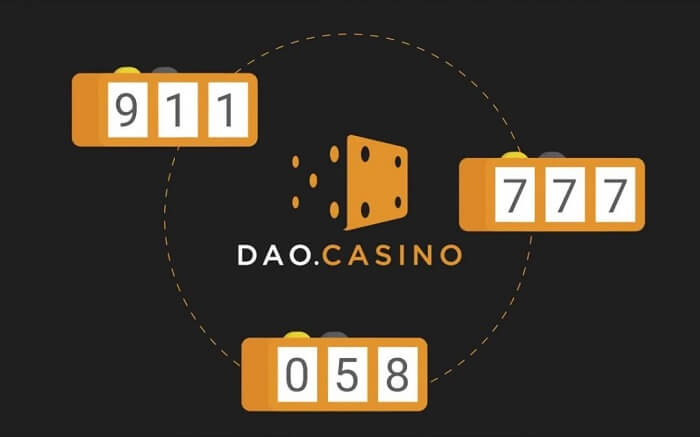 DAO.Casino – Blockchain Casino Protocol
DAO.Casino was formed by a software development team, based in Russia, who is looking to reap the well-known benefits of blockchain technology to implement them on the online gambling industry.
Their main goal is to tackle big industry issues like lack of transparency and need for third party involvements to ensure quality. To help build on this, technologies like Ethereum's Swarm or the IPFS will largely increment peer-to-peer gambling. This confluence of factors is where DAO.Casino sees its opportunity to deliver an open-source decentralized solution that could improve the current business model and perhaps create some new ones as well.
So, essentially, DAO is an Ethereum casino built for security and privacy.
BET Token
Their protocol will feature smart contracts that work with their native BET token which will be the main engine behind their ecosystem. According to their CEO, Ilya Tarutov, the foundation sold 70% of their tokens during the initial sale. Some of the main practical use cases of BET include playing the games developed with their protocol, using it to fund the bankroll (potentially collecting some profit), and rewards for game developers, among others.
The protocol (currently on v0.1) is set to be released in this year's fall, along with the software development kit (SDK) and respective documentation. When it comes to provable fairness, DAO.Casino will use Signidice for PRNG (Pseudo-Random Number Generation).
DAO.Casino is similar to Fun Fair casino, another gambling site built on the ETH network.
Q&A
As per usual, we conducted a Q&A with their team in order to explore some fundamental aspects of their project.
1 – You have mentioned that DAO.Casino is a software company? What is your team's background on this subject?
We have been following the blockchain industry since Bitcoin entered the market. Back in 2010, we analyzed the market and made one of the first professional reports on cryptocurrencies. At that time, our founders were related to the field of cyber funds. So we started to work with blockchain projects and follow the trends. Even then, everyone in our team had their own experience in developing blockchain projects.
2 – Why did you choose Ethereum to develop your protocol? Would you stick to this choice it it were made today?
We chose the Ethereum blockchain, because at that time it was the only protocol in which it was possible to develop the logic of the game. Ethereum was the only option on the market that allowed us to make smart contracts to run game logic on the blockchain. Initially, we faced several difficulties related to scalability and transaction price (gas). However, soon we started to develop our own state channels to deal with Ethereum problems of scalability, transactions costs and speed.
Much has transpired since then, but even if we were beginning the project today, our choice would still fall on the Ethereum blockchain.
3 – Regarding the protocol itself, in what key points can it disrupt the current online gambling business model?
Before we came along, the online gambling industry did not have a breakdown in the interaction of all market participants. All of the parties (casino operators, game developers, gambling affiliates and players) had to use multiple solutions and a variety of third-party software to collaborate, our protocol ensures the exclusion of all third-parties. We unite all participants in a single ecosystem, give them the opportunity to reduce costs, and guarantee transparency.
Plus we have a brand new role, which we call a Bankroller. We separate the house edge from the operator, and the Bankroller can be anyone who owns our $BET tokens (ERC-20). Thus, each token holder from our community can become a Bankroller and back banks of games running within our protocol.
4 – What programming languages can developers expect to work with on your protocol's SDK?
JavaScript and Solidity. We will work on porting libraries to other programming languages.
5 – What is your plan to deal with Ethereum's scalability issues?
We were aware of the challenges associated with Ethereum. We solved the problem of scalability and transactions' speed with the help of an off-chain solution which is called 'Game Channels'. With Game Channels we can save on gas costs without losing speed.
6 – What is the current state of your project?
We are doing our best to release the developer's preview beta by this fall. We understand how important it is. We also understand how important is the quality aspect. Our timeline is set to release it by the end of this October. The protocol version 0.1 will include smart contracts which will provide it with automatic revenue distribution between parties (casino operators, affiliates and game developers).
We will also release the SDK, which will provide developers with sample templates to simplify blockchain games development within our protocol. It will guide them through building and deployment processes. We expect that SDK will significantly decrease the entry level to start using our protocol, and let developers concentrate on game development. We will provide developers with documentation on how to use the protocol, and showcase sample games which developers will be able to create within the protocol.
We are also planning to announce a sample casino front-end, created with the use of the protocol. It will include a marketplace with game dApps, player's stats, balances and analytics.
7 – As for a future roadmap, what will be your plans moving forward? Do you think a Malta License can happen before the end of this year?
Currently, our plan is to test our business model on the European market. After this, our efforts will go into developing and establishing our global presence. We are closely working with Malta Gaming Authority. Hopefully we will do our best to get the Maltese license for our product by the end of this year.
8 – The online gambling business looks ripe for disruption. What would you say differentiates DAO.Casino from other competitors in this market, say like FunFair?
Indeed FunFair is our most direct competitor. The main differences between us are:
– DAO.Casino is a completely open-source project;
– We have a bankroller role within our own product. When talking about FunFair, casino operators are backing their own casinos. With us, any BET holder can become a bankroll backer (we're calling it bankroller) and earn BET from the house's edge for backing games and even whole casinos;
– We use different PRNG technologies like Signidice, which is our own development. FunFair uses a commit-reveal technique.
Conclusion
DAO.Casino has been in this space for some time now and pretty soon we'll get to see the first version of their protocol. They hope to put back power in the hands of game developers who often struggle to be properly rewarded for their efforts. These developers will be able to increase income while also keeping some other concerns (e.g. marketing) down.
We know that DAO.Casino has also been developing a second layer protocol that could enable them to easily expand to other blockchains. What about their ERC20 token? Atomic swaps would be the answer for that, which is when a token is swapped between different blockchains without need of going through an exchange.
As for the players, there is no precise information on how the KYC (Know Your Customer) policy will work, but DAO.Casino have assured us it will be possible to start playing "with just a few clicks". Slot games are already available on the Ropsten network (Ethereum's mainnet test network).