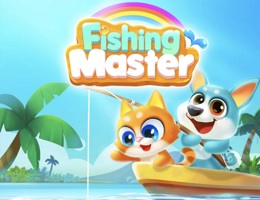 Fishing Master – TRON Gambling Dapp Review
Fishing Master is a blockchain gambling game, and in fact, one of the most popular DApps – decentralized applications – on the Tron platform overall, with an average of 2.3k daily users as of February 2019, according to DappRadar.
Its simple gameplay is based on casting a fishing rod in order to receive a random amount of "fish" or other bonuses, and "freezing" your fishes for some period of time in order to receive a passive daily monetary reward in the form of TRX tokens.
Above all, Fishing Master is a gambling game and requires very little technical skill so, in substance, you can expect your scoring to be fundamentally luck-based when playing it.
How to Play Tron Fishing Master
The game doesn't need to be downloaded and can be played directly from https://tron.game.com/. On the other hand, it does requires the TronLink extension (available via Chrome Store) for allowing Tron transactions.
It launches in Chinese by default, but you can access the English version by clicking at the "globe" button located at the top right part of the screen.
You'll need at least 120 TRX in your TronLink wallet to start playing, as the minimum amount for a bet is 100 TRX, with an additional 20 TRX charged for transaction costs.
FISH Token
FISH is a TRC20 token limited to a supply of 100 million coins entirely allocated to the game reward pool. They can be frozen (locked), providing a proportional portion of the game's income to their holders in the form of daily TRX and GAME token rewards.
How can it be obtained?
as a prize for playing the game in multiple modes, in random amounts;
by inviting other players to the game (fixed amount);
as a reward from the "VIP" program.
After obtaining the tokens, users need to lock (freeze) them to start passively receiving income rewards. The amount awarded by an amount of FISH will change each day according to the ratio of winning bets and the size of the total token pool.
FISH tokens don't need to be spent in order to produce revenue. As long as they are kept frozen, their owners will automatically receive a share of the income reward.
Players can choose to unlock their FISH at any moment without being charged a fee or losing the revenue previously received but doing so will prevent them from generating passive income until they are frozen again.
At present, FISH tokens are not available for trading in any cryptocurrency exchange.
Classic Fishing
Classic fishing is Fishing Master's standard play mode.
After selecting it in the game's initial screen, you can choose an amount of TRX (starting at 100) to bet with each cast.
Each time you cast the line, you'll be rewarded with a prize depending on how many and what types of fish you catch. We remind you that this boils down to chance rather than skill.
The joyous experience of this game comes from the random chance of catching a special type of fish that greatly multiplies your rewards. In our opinion, if you've ever played slots before, you'll be familiar with the feeling.
But things get interesting:
Besides FISH coins, you can also receive a star. After catching 10 stars, you'll get a "double casting" chance.
There's also the option of clicking on "auto-mode" to gamble a fixed TRX amount continuously without needing to click on "Cast". Just click "Cancel" when you're done gambling.
Fishing contest
In the fishing contest, you'll compete with other players betting on either the "Blue Dog" or the "Red Cat" (or a Draw) and trying to guess how many fish the characters will catch at the end of each round.
Each round lasts 25 seconds.
Players who bet on the winning character will receive a 2x reward while guessing the right amount of fish caught (between 1 and 11) rewards a corresponding multiplier. Guessing a draw will give you an 11x reward.
VIP Bonus Rewards
Fishing Master's developers have indeed put in the effort – as shown by the presence of a VIP system.
As you keep playing, you'll progress in the "VIP level" system and receive an extra bonus on your daily rewards.
As expected, VIP points are obtained based on the amount of TRX tokens you spend, regardless of the outcome of your bets.
Fishing Master VIP Rewards
VIP levels are calculated based on the amount of TRX spent on a 24h period, resulting in a bonus amount of FISH reward received each day.
Game Income Distribution
Fishing Master is a simple but unique gambling game in which you're awarded not only from your own games but from the whole income generated by its players.
The income generated by Fishing Master is distributed every day at 12 AM UTC.
60% of the income is distributed to FISH holders (you can check the amount available in real-time in the main menu)
10% is distributed in its ranking system
20% is reserved to fund the game development and management
10% is contributed to DApp research and development overheads
Conclusion
One of Fishing Master's most attractive features is that it allows you to earn tokens guaranteed to generate passive income for you as long as you keep them frozen. Therefore, even seemingly small amounts you receive at the present can yield a significant profit over a long time.
On the other hand, you should consider that the tokens can't be traded in exchanges or withdrawn as fiat money yet.
As a decentralized application, Fishing Master's and the FISH token's fairness and security can be verified in its publicly available its smart contracts.
The Troken (TRX) token, which is used for betting and to distribute the game's income is a very volatile asset (in the same lines of most cryptocurrencies). Therefore, you should keep in mind that potential earnings are highly unpredictable.