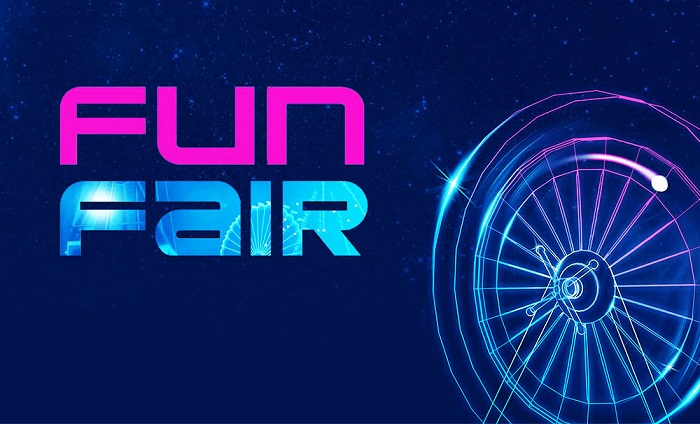 Interview with FunFair's CEO Jez San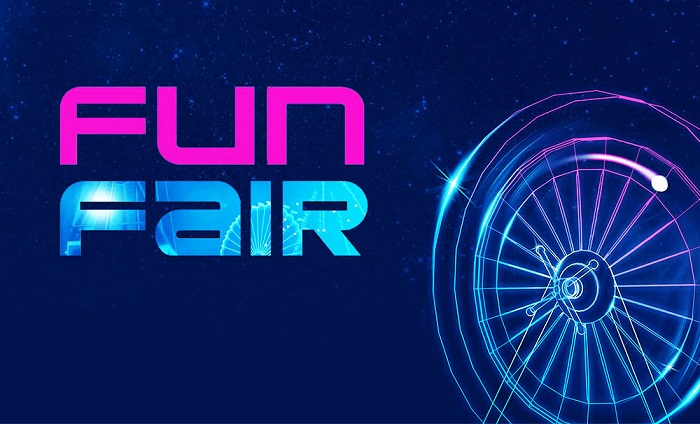 FunFair is without a doubt spearheading the movement of blockchain technology within the online casino business. The alliance between these two concepts is one that we have covered extensively. Since FunFair is built on the ETH blockchain, it joins the ranks of our Ethereum casinos selection, but it also fits within our general love for blockchain gambling projects.
Not only do they have their own token FUN that allows users to play their games, they are also on course to disrupt the way the industry licensing works. Their team is also exploring smart scaling solutions through the use of their own state channels, called Fate Channels. On top of that they have the backing of a strong community.
Fate Channels are a specific type of State Channel, developed by FunFair with the aim of improving the slowness of Ethereum's blockchain when handling multiple micro-transactions and player interactions. State Channels are instances that occur separately to the main blockchain, where all these smaller transactions and interactions can happen without over burdening the main chain. As a consequence it allows for more scalability.
We use it to generate real time random numbers as a collaboration between two parties (the player, and the fate channel service). It also does player interactions (player clicks HIT, and gets a new card in blackjack game etc), and it does micro payments with zero gas cost (bets, wins etc). We call it Fate Channels because we use it to produce random numbers. Fate Channels are opened at the start of a game session, and are closed when the player is done (so settlement is fast). The funds are returned to the player's account immediately the games are over — FunFair's blog  post
The interview
In the scope of our series of interviews with team members of casinos that resort to blockchain and cryptocurrency technology, we contacted FunFair's team for a Q&A. Jez San, FunFair's CEO, was kind to answer all of our fundamental and technical questions regarding the current state and future perspectives for their project. Jez is a known programmer and entrepreneur who came into the spotlight initially through development of software for video games. He founded the company Argonaut as a teenager in his high school years. Later on Argonaut signed a deal with Nintendo.
1 – Your product is now in beta testing. Despite this, it is currently ranked first by daily number of users when compared to other gambling dApps. How much of a good sign do you think this is?
We're really proud of our product and we're confident the technology behind our Fate Channels is the best, and currently only, answer in the industry for getting around issues inherent with blockchain gaming. Our beta programme is progressing well and we're getting ever closer to going live to market.
Whilst other dApps on the rankings have been around for a while, we've overtaken them in the space of just a few short weeks and we expect our rankings to continue to improve and the gap between us and other dApps to widen as we onboard more testers and continue to add fresh gaming content.
Following the launch of our closed beta, we've recently signed our first operator partner in the popular affiliate RaketheRake. This is not only a key milestone on our journey but also demonstrates the appeal of the technology to various types of organisations and we look forward to going live with them later this year.
2 – Does the current state of the whole crypto market worry you about the potential use of decentralized gambling?
At the moment, traditional online gambling is facing a perception issue when it comes to trust. Recent data from UKGC shows that only 33% of people trust the operator they gamble with and yet trust in an operator is a key driver for players choosing where to gamble. Decentralized gaming offers tangible solutions to the inherent problems of fairness and transparency within the industry.
Much of the current cryptocurrency trading market is based purely on speculation with little consideration of the use of each coin. Our FUN token will be one of the first to bring true utility to the market which will bring about a fair, accurate valuation once our first casinos go live, irrespective of the state of the wider market.
3 – As a solution to scaling on the Ethereum blockchain you have proposed the use of FunFair's Fate Channels, which are your version of State Channels. Do you plan on introducing other scaling solutions like child-chains?
Whilst we are always open to advances in technology improving functionality and transparency, we are really happy with the progress and viability of FunFair's Fate Channels at this point in time. No one else is offering a service which is as fast and cost-effective as our Fate Channels.
Over time we will, of course, be designing and implementing new solutions to various areas of the FunFair platform to continue to ensure the speed and quality of gaming, and the overall premium user experience we pride ourselves on.
We will also actively collaborate with other industry stakeholders to improve the network and improve usability for all. By sharing ideas and working alongside other blockchain experts, it can only be beneficial to the wider industry and the end-users at our partner casinos, as well as in other verticals.
4 – Would you say these second layer scaling solutions already have everything they need to be well implemented and ready to go?
Our beta phase is proving highly successful, with tweaks and improvements happening all the time based on user feedback and live testing to make sure our final platform is as polished as it can be. Whilst we are effectively 'ready to go', we want to perfect the platform with our launch partner to ensure we go live in the strongest possible state.
5 – As things stand your main focus seems to be on slot gaming. Can the community expect a wider variety of games in the near future?
Whilst we have recently introduced production-quality slot games, many of the early titles in our gaming portfolio were table games, which provide the base of any successful casino operation. Our unique Fate Channels offer the perfect platform for online table games due to their complexity and need for off-chain random number generators (RNGs).
Whilst you can expect lots more slots titles in the pipeline, we are also developing a range of dice and instant win games with differing regional and thematic focuses. Moving forward, we will also be bringing in more game developer partners to further boost our gaming content, ensuring we have the most varied and quality blockchain gaming offering that will match any traditional casino offering.
6 – What would you say makes FunFair special in the blockchain gambling space?
FunFair is the only blockchain casino platform that can deliver a gaming experience comparable, and in many ways superior to existing online gaming models. Current blockchain games are clunky, slow, stripped back as well as expensive and don't provide value or longevity to the everyday player.
We have spent time laying the groundwork for our vision, building up a team of blockchain and gaming experts and our technology is far ahead of the market on this journey with a successful beta stage nearing completion, and RaketheRake, our first operator, going live shortly.
Blockchain gaming is undoubtedly going to change the face of the online casino industry, and we believe we are best placed to service the mainstream and bring it to the masses.