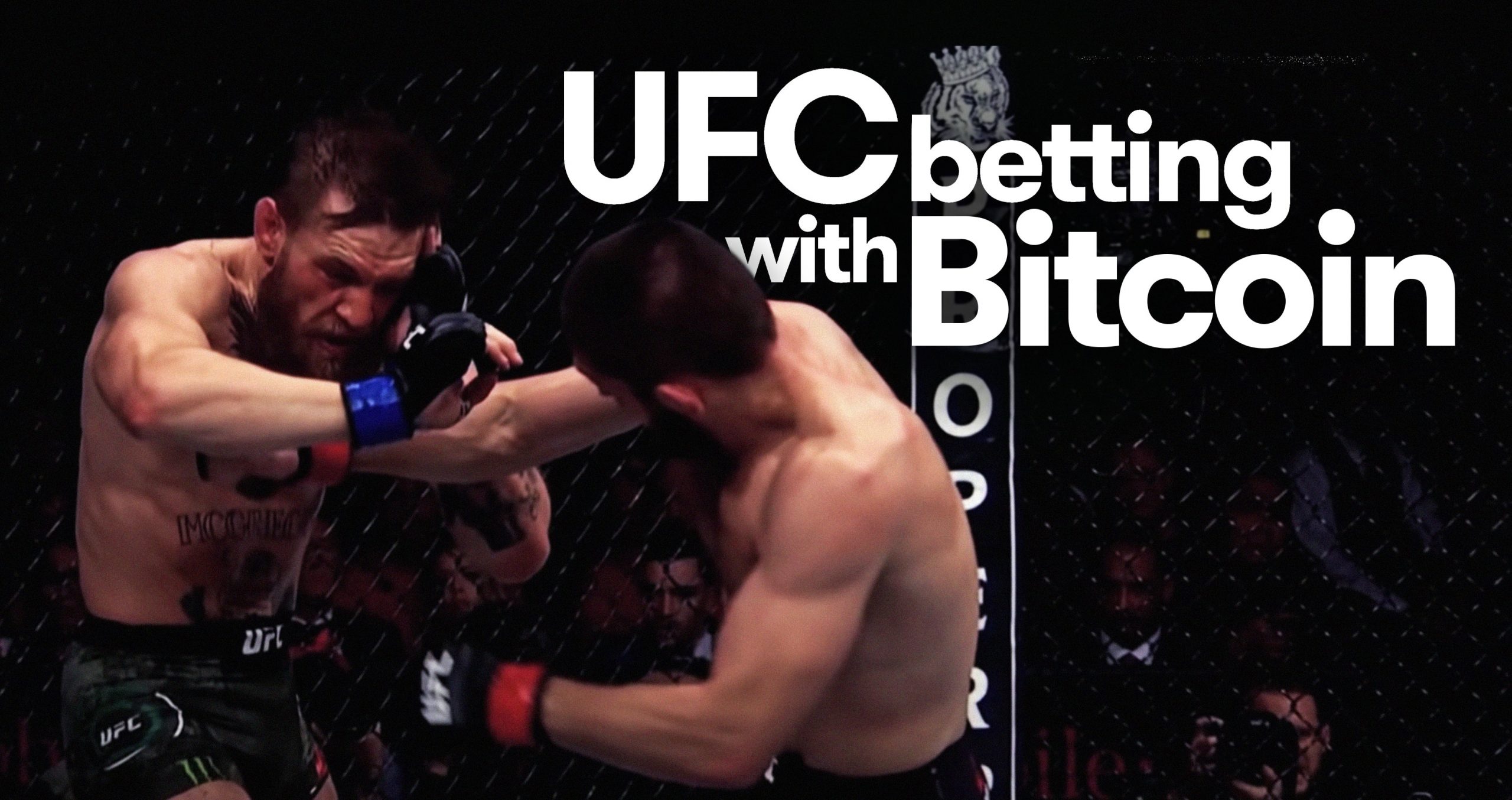 UFC Betting with Bitcoin: Everything You Need to Know in 2023
The roar of the crowd, the flash of a camera, and the thwump of an incredibly painful strike.
UFC isn't for everyone. But if you're as fascinated by this sport as we are, you're in the right place. Even better if you're on the lookout for BTC sportsbooks where you can enjoy UFC betting with Bitcoin.
Today, you'll find no shortage of sportsbooks offering competitive odds for crypto UFC betting.
But, finding the best of them is a bout in itself, so we're here to help you. By the end of this guide, we'll make sure you know:
Where to find the best bookies for UFC betting with Bitcoin
How to bet on UFC with crypto
How UFC works, and the different types of bets you can place
The best tips to optimize your chances of winning
Are you ready? IIIIIIIT'S TIIIIIME! (How's our Bruce Buffer impression?)
Our Top 10 Picks for Bitcoin UFC Betting
Can't wait to start betting on the next big bout? No worries. We've already singled out the 10 best sites for UFC betting with Bitcoin. So, without further ado:
Breaking Down our Best UFC Crypto Betting Sites
Decided to stick around? Great, because there's so much more to learn about UFC and our top Bitcoin sportsbooks where you can bet on it. How did we choose these three sites over their countless competitors? Well for starters, they all have:
Competitive odds on both big and small UFC events
Enticing and generous bonuses
Intuitive sportsbooks
Let's start with our favorite pick:
🥇Stake – Official UFC Partner

Stake is a UFC betting powerhouse of note. In fact, the casino is an official UFC partner and has sponsorship deals with a bunch of big-wig fighters like:
Alexa Grasso
Israel Adesanya
Jailton Almeida
Glover Teixeira
What does this mean for you? Well, for starters, special odds and more ways to engage with UFC. For example, at the time of writing, Stake offered an exclusive Alexa Grasso Championship Double Winnings bonus.
Some other perks Stake has to offer when it comes to their partners:
Exclusive interviews
VIP experiences
Exclusive merchandise
That's enough to get any die-hard fan revved up! We're excited too, so we can't wait to see what the rest of 2023 holds for Stake's favorite fighters. Check out our Stake casino review for more info about their illustrious partners.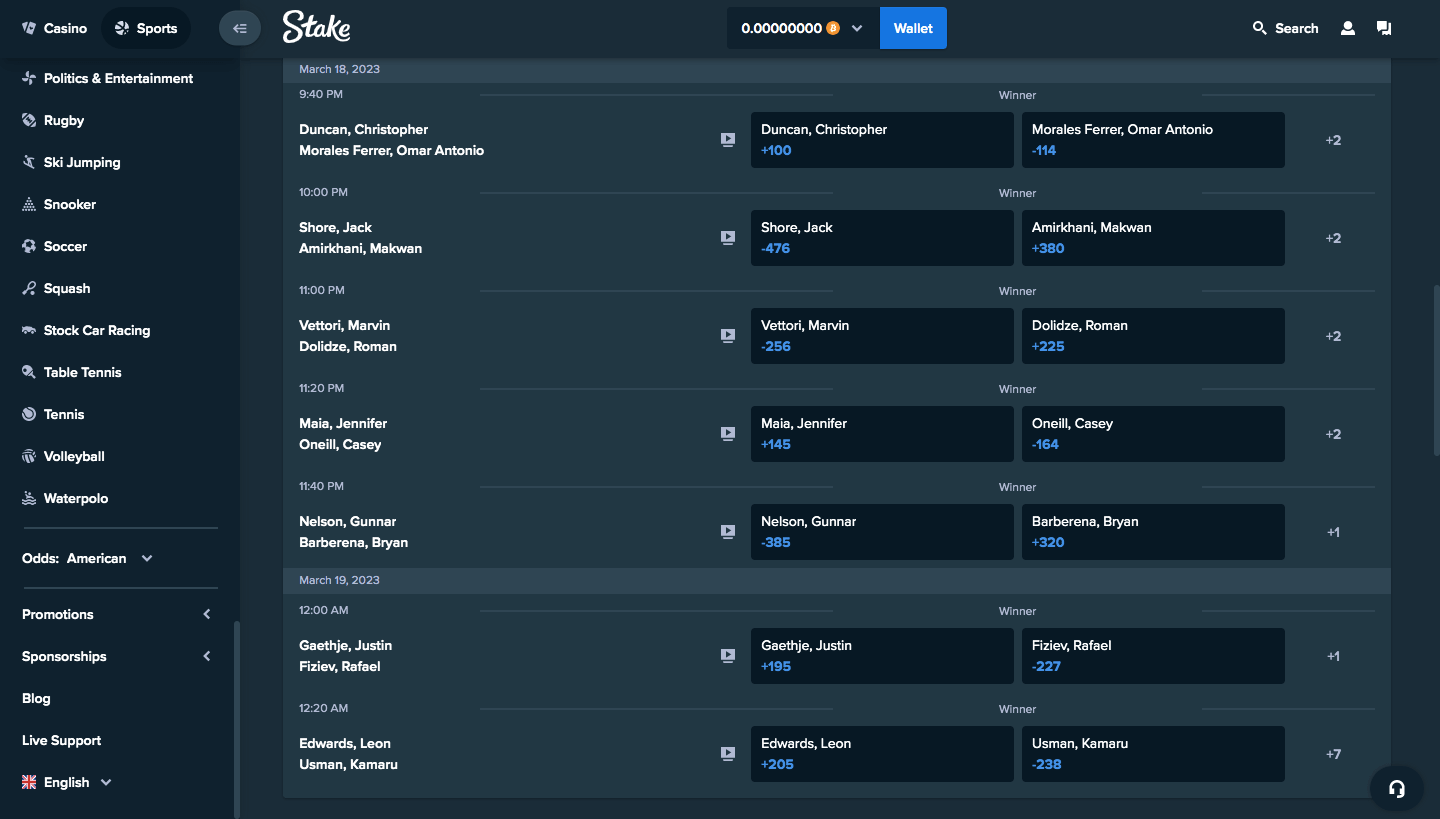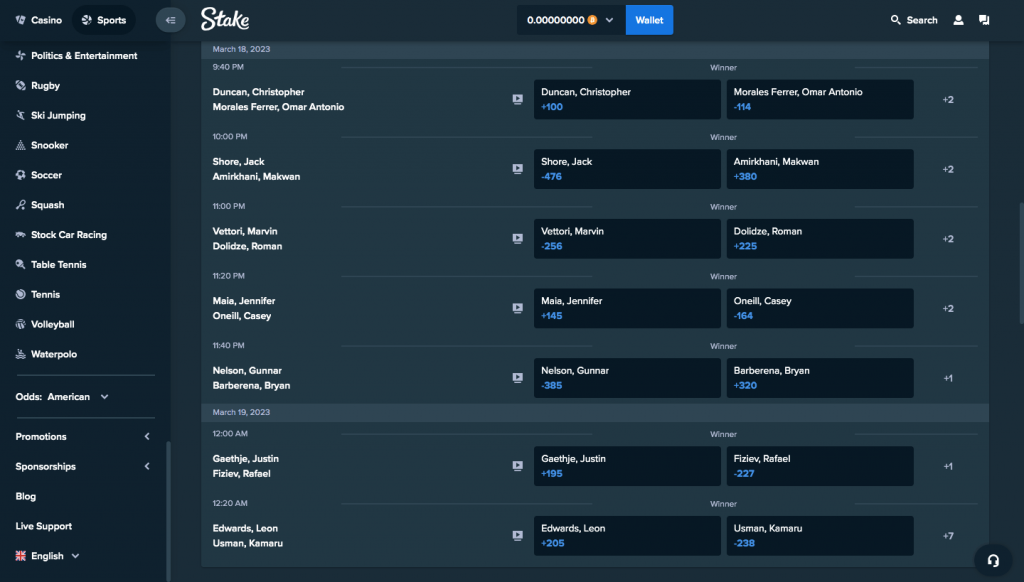 Now, on to the important stuff – bonuses. Stake is famous for their wholesome offering of sports-specific bonuses, and their UFC selection is no exception. Here are some of the promos up for grabs for UFC crypto betting:
Stake Split Decision Insurance: Wager on a Winner market for any UFC match and win your stake back if your selection loses by split decision.
Early Knockout Double Winnings: Stake regularly offers double winnings for early knockouts on specific bouts. Here, you can back either fighter in the Winner Market. If they win by TKO (technical knockout) or KO (knockout) in the first 2 rounds, you'll receive double winnings up to $100 (or BTC equivalent).
With all that Stake does so well, there's still one downside:
❌ Stake doesn't have a welcome bonus, which is quite a drawback in our books.
Undeterred? Don't let us slow your roll! Sign up and enjoy great odds on thrilling bouts here:
🥈BC.Game – Best Selection of Cryptos
BC.Game is our second top choice for the best UFC crypto betting site. As a sportsbook, it caters to a massive range of altcoins, so you needn't stick with Bitcoin if you don't want to. BC.Game's on-site exchange makes it easier than ever for you to facilitate that change.
When it comes to UFC betting, BC.Game shines bright with a plethora of markets and odds on just about every UFC event you can imagine. You can bet on:
Winner
Will the Fight Go the Distance?
Method of Victory
Number of Rounds
And many more markets!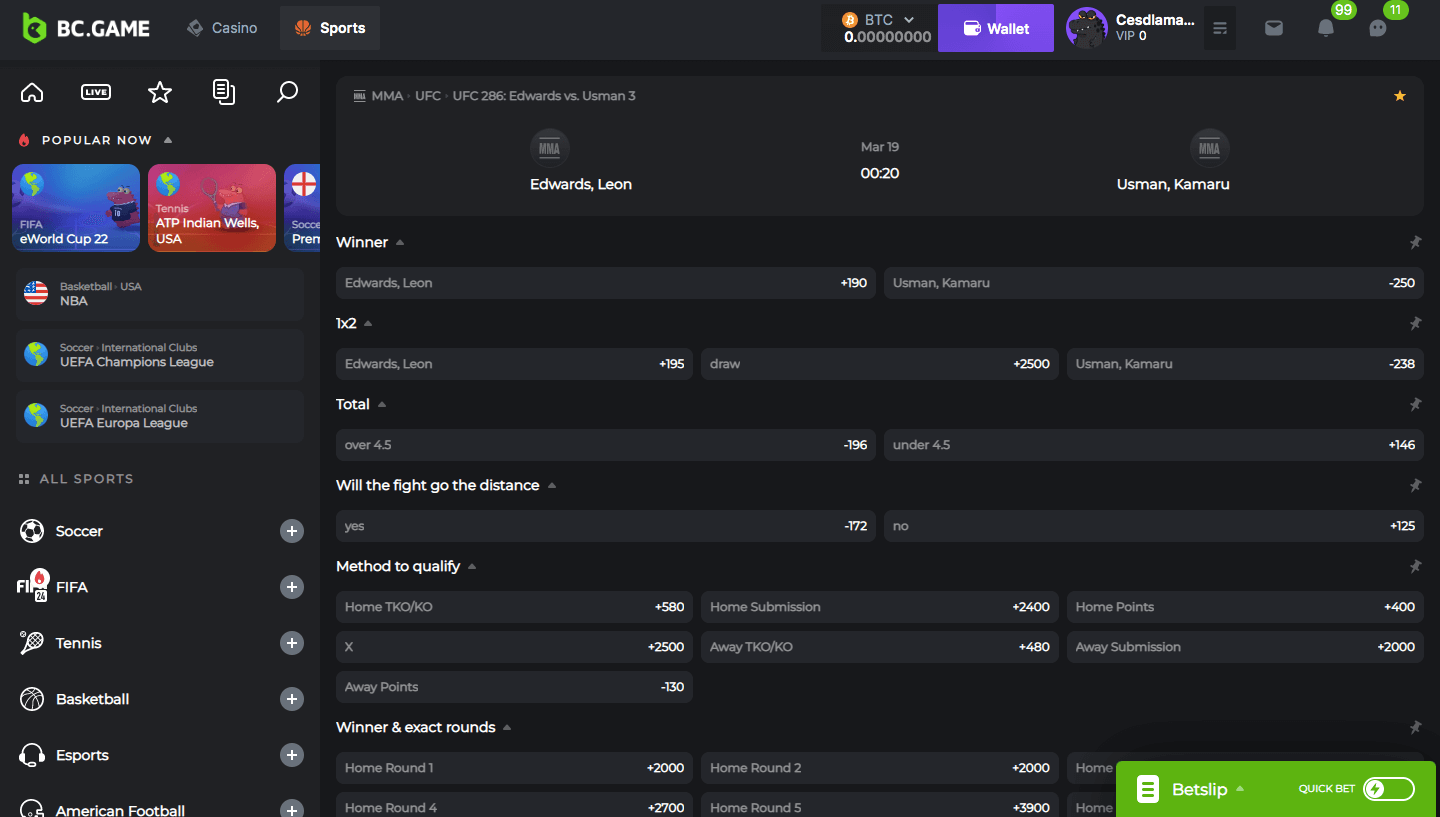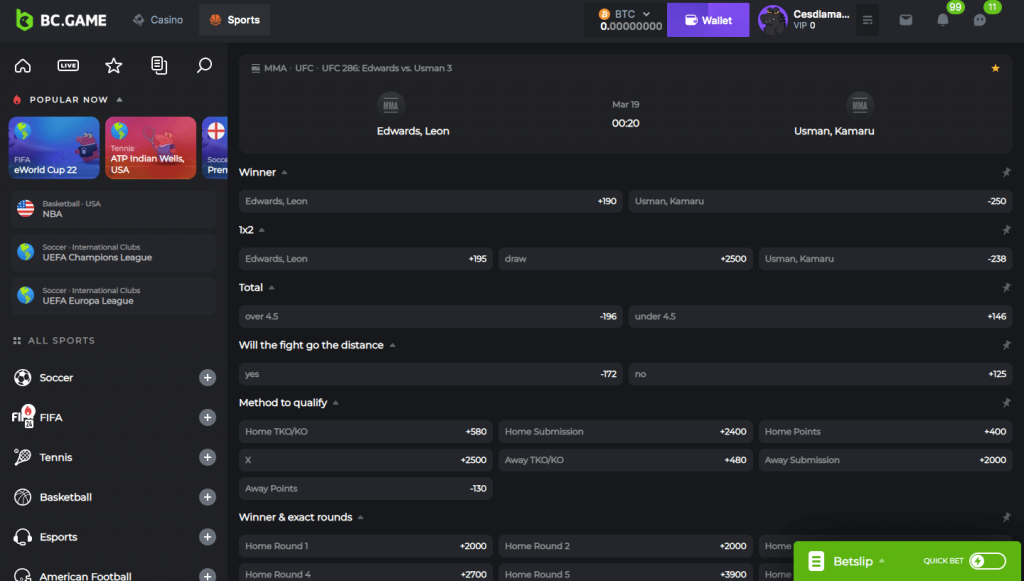 BC.Game also lets you choose your preferred odds format. We like American Odds, and it was easier than ever to apply this setting. We also found the sportsbook's Quick Bet feature incredibly handy.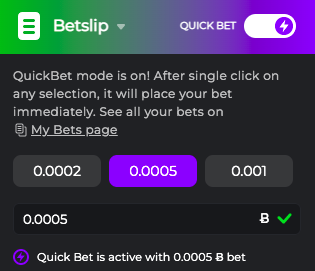 But our favorite thing of all? BC.Game's juicy promotion portfolio.
You can find the nitty-gritty in our dedicated review, but all you need to know for now is that you're eligible to grab a bunch of unique, generous bonus deals that will help you up your game and increase your chances of long term success.
Like what you see? We thought you would. Sign up and get BC.Game in your corner:
🥉Cloudbet – Welcome Bonus of Up To 5 BTC
Coming in hot in third place, this underdog still has a lot to offer! Cloudbet doesn't have as many betting markets as BC.Game and Stake, but it does have appealing odds and an intuitive interface.
And, unlike Stake, Cloudbet has a welcome bonus comprising a 100% deposit match up to 5 BTC. There's no disputing that this could come in handy during your crypto betting UFC journey.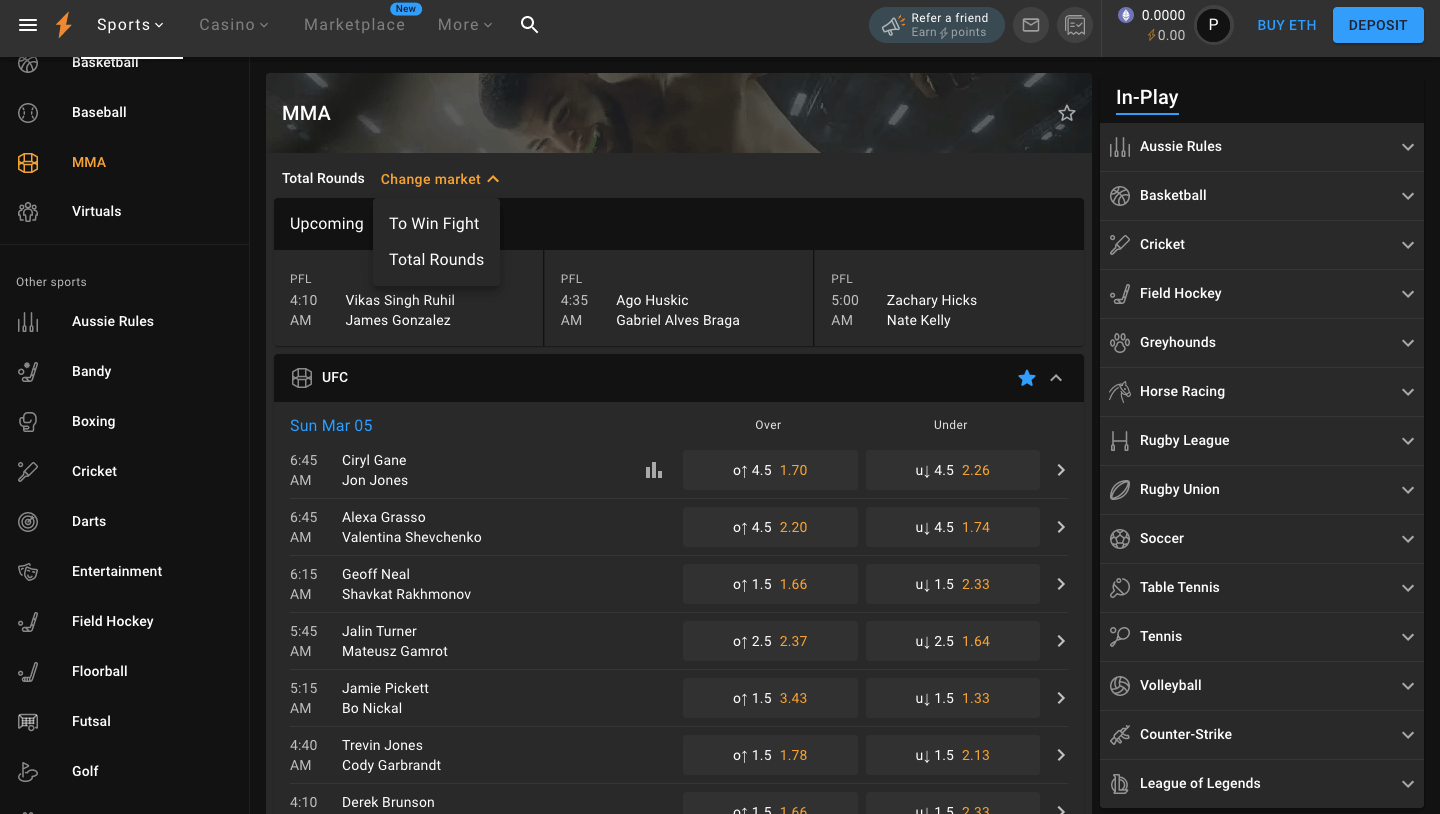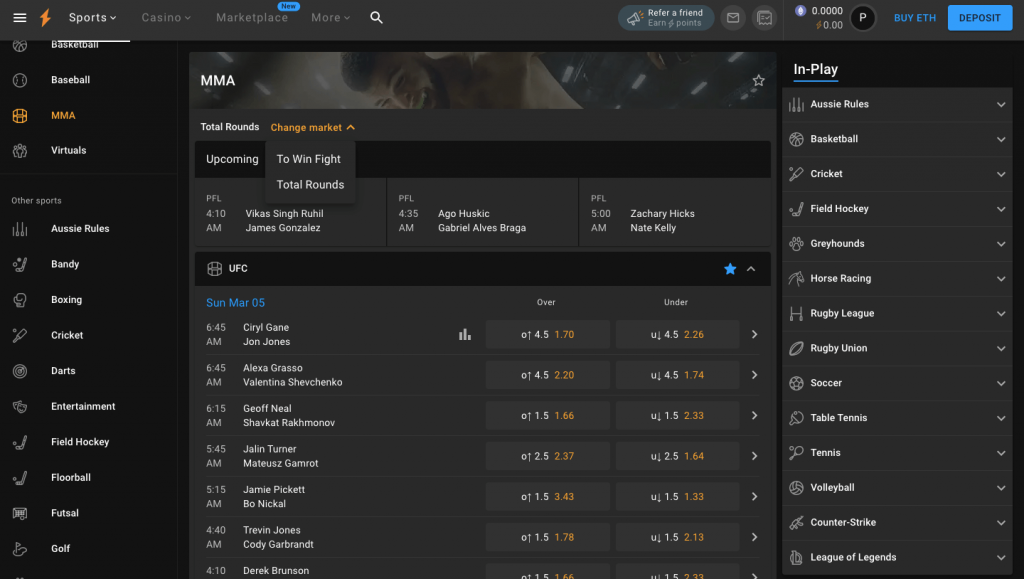 Like the sound of it it? We don't blame you. Claim their bonus here:
How to Bet on the UFC with Crypto
Now that you're clued up on pretty much everything there is to know about UFC, you're ready to learn just how to bet on this sport. The good news is that it's incredibly easy!
Still have your doubts? No problem, our step-by-step guide should hit the spot:
Set up a Bitcoin wallet: You're going to need somewhere to store your tokens. No need to shop around for the top options, as we've compiled a list of the best BTC wallets already. FYI: we've also got you covered with the most popular DOGE wallets, as well.
Buy BTC tokens: Purchase Bitcoin, or any other altcoin, on a reliable exchange like Binance or Coinbase. From there, you can send tokens directly to your wallet.
Choose a UFC crypto betting site: You're not short on options! Stake is your best bet, with BC.Game and Cloudbet following close behind. Once you've signed up, select your preferred crypto and you'll receive a unique address to send your tokens to. Do so!
Place a bet: Now that you've got some money in your casino account, you're ready to wager! Bet on your preferred market, and if luck's on your side, you'll come out on top.
What Are the Best UFC Competitions for Betting?
With so many events happening year-round, there are plenty of options to choose from:

Whether you're looking to place a wager on a rising star or an established fighter, there's a UFC event for you.
Fight Nights are perfect for those who like to bet on underdogs and are looking for up-and-coming talent. Some upcoming Fight Nights include:
September 23rd– Fiziev vs. Gamrot
October 7th– Dawson vs. Green
October 14th – Yusiff vs. Barboza
On the other hand, numbered UFC fights are the ones to watch for those who crave a good ol' fashioned "David vs. Goliath" matchup. Some matches to keep an eye on:
October 21st – UFC 294: Makhachev vs. Oliveira 2
November 11th – UFC 295: Jones vs. Miocic
December 16th: UFC 296: T-Mobile Arena
Since the UFC 2023 season is at full speed, the betting markets are open, so check out our top bookies:
Where to Find the Best UFC Odds?
We've compared our top crypto sports betting sites to see who offers the most competitive UFC odds.
Let's have a look at the odds for UFC Fight Night: Fiziev vs. Gamrot
Although the sites offer minimal fluctuation, you can opt for Cloudbet when you want the best odds for the underdog and also the favorite.
Popular UFC Bets
You'll find a whole lot of different bets you can place at any one of our top crypto UFC betting sites. If you've wagered on UFC before, you'll be familiar with most of them. If not, no worries, we're here for the newbies too.
Take a look at some of the most popular bets you can make on any UFC bout:
👊🏽 Head to Head
Also known as the Winner market, this is the most basic UFC Bitcoin bet out there. Here, you'll bet on the winner of the fight. Keep in mind that most UFC bouts result in a win. Only around 1.5% of fights end in a draw or no contest (where neither opponents win).
👊🏽 Method of Victory
Another popular bet, the Method of Victory wager entails players betting on who they think the winner will be, and how they will win. For example, through a decision, submission, TKO, or KO.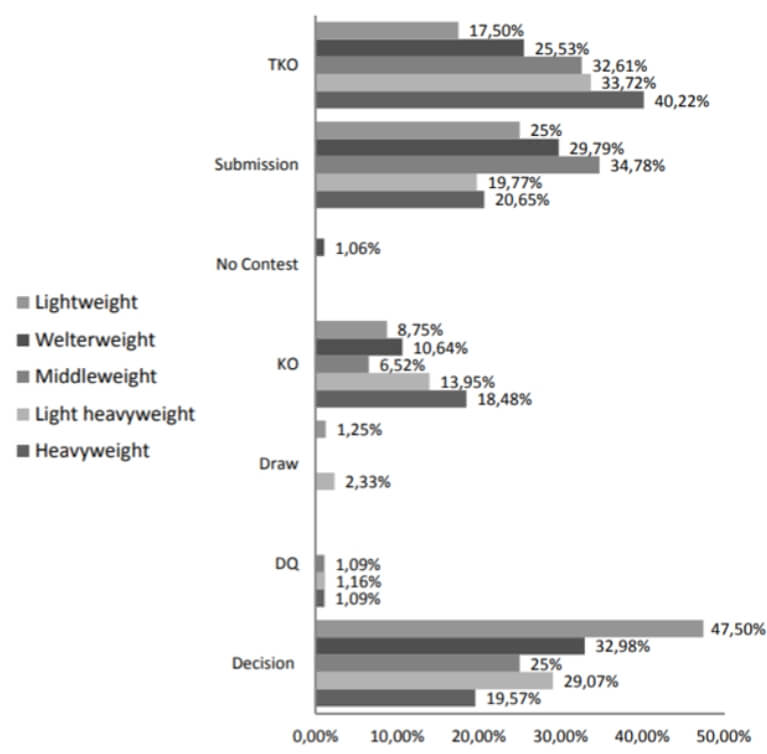 👊🏽 Total Rounds
Here, you'll need to predict whether the fight will last less or more than (over or under) a specific amount of time. Let's say the line at your chosen sportsbook is set at 1.5 rounds. You'll need to predict whether the fight will conclude in the first round, or continue into the following round.
👊🏽 Double Chance
If you liked the sound of the Method of Victory bet, you'll be happy to know that this one's pretty similar. However, in this bet, you'll predict the winner and have two chances at guessing the method. This is a safer bet, but know that the payout won't be as good as a successful outright Method of Victory bet.
👊🏽 Will the Fight Go The Distance?
A bet on whether the fight will result in a decision or an early finish. Whether the finish is by KO or submission is irrelevant.
👊🏽 Live UFC Betting
Probably the most exciting type of UFC crypto bet, live betting is undeniably useful. While research and background knowledge is invaluable for the previous bets, sometimes a fighter's mentality and physical condition can only be seen once the ref calls 'fight'. However, note that live bets can usually only be made on Head to Head markets, and the odds will fluctuate constantly as the fight progresses.
Understanding UFC
New to betting and UFC? You're in for a load of fun. UFC isn't as straightforward as other sports, where there's often one right or wrong way to pull off a winning move.
This makes it even more thrilling!
When you really look at it, UFC comprises a group of talented fighters, each with their own MMA specialties, fighting tooth and nail for victory. And, all of them have something to prove. This makes for great television, and even better gambling.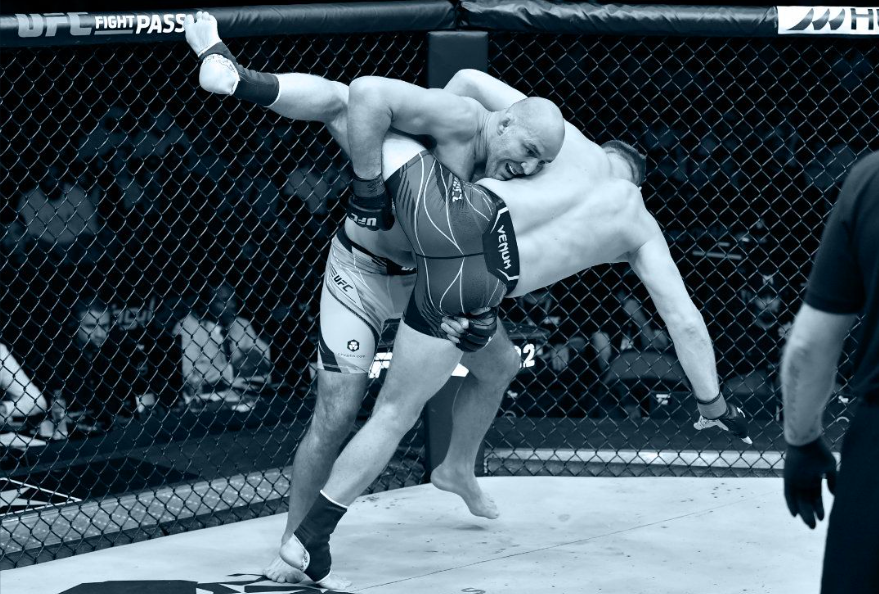 Hyped up? We are. Let's take an even closer look at what you need to know about UFC before you start hedging bets:
The Organization
Don't be fooled into thinking that UFC is a synonym for MMA (Mixed Martial Arts), it's not. The UFC – Ultimate Fighting Championship – is an organization that promotes and negotiates MMA fights. It was established in 1993, and its headquarters can be found in Las Vegas. However, note that UFC bouts take place in octagons all over the world.
The UFC holds both 'regular' Fight Nights and Pay-Per-Views. The latter is usually reserved for championship bouts and more prominent fighters.
The Octagon
The octagon is the iconic 'cage' with an octagonal structure comprising walls of metal chain-link fence. This is where fighters face one another, and the referee paces around ready to protect them. Usually, you'll find octagons perched atop platforms no less than 1 meter from the ground.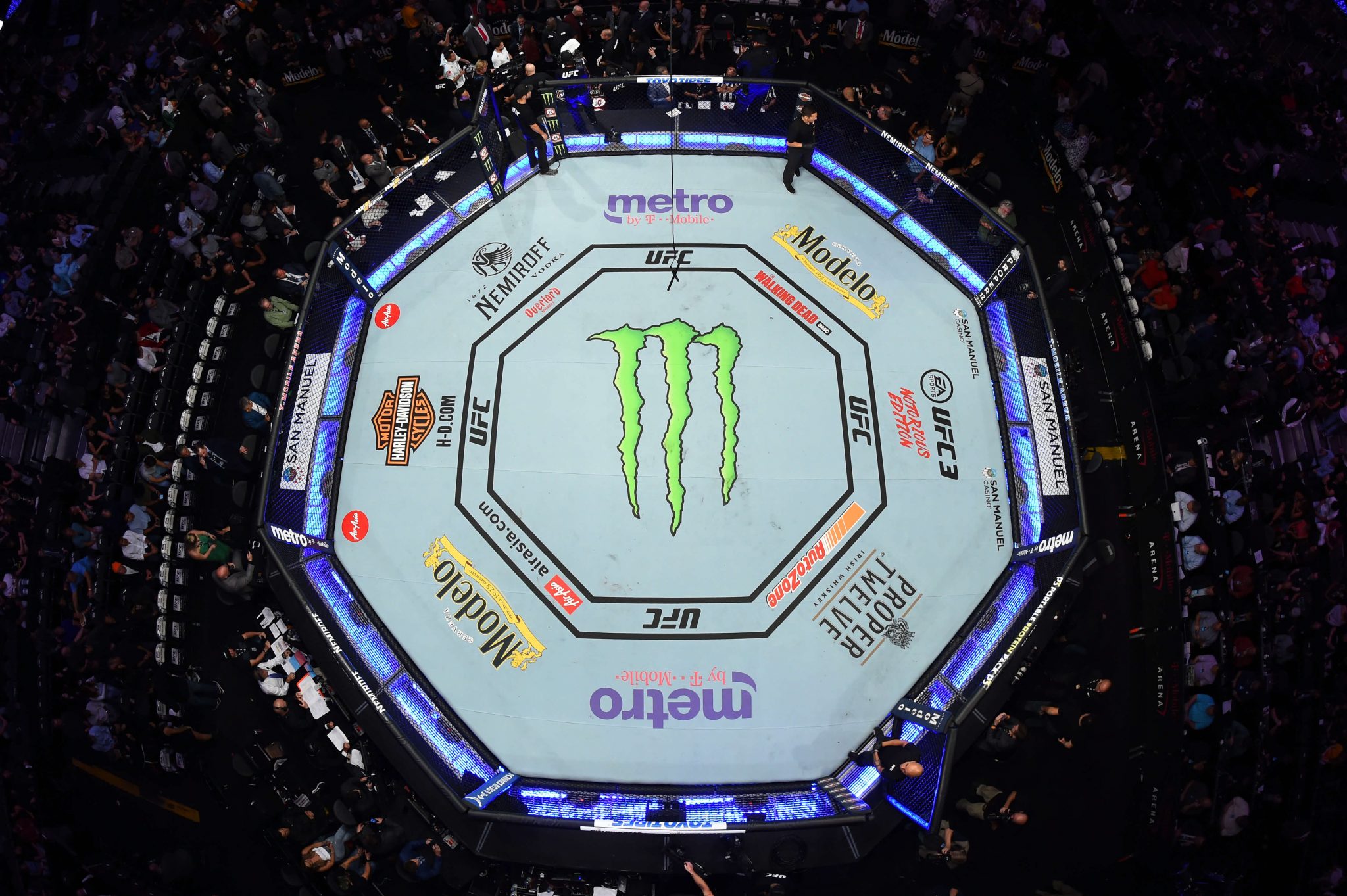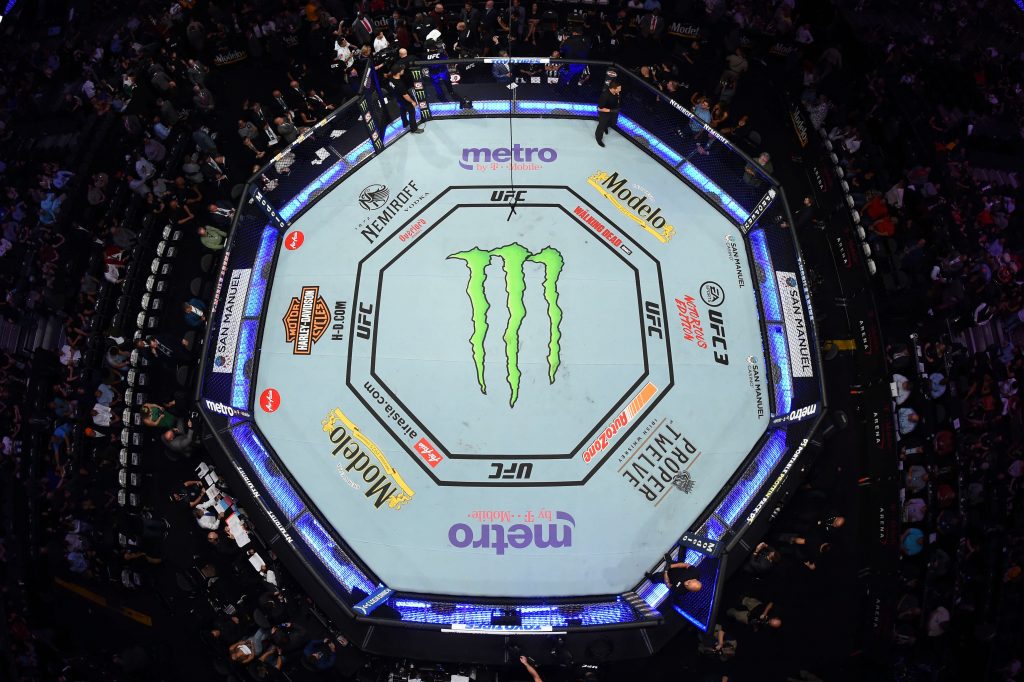 Interestingly, although the octagon inherited 'blue' and 'red' corners from boxing, the UFC recently announced a re-branding initiative. Now, the corners are known as PRIME Hydration Recovery Zones, as part of a partnership with Logan Paul and KSI's drink product, Prime.
The Fighters
Two fighters from the same weight division go head to head in close combat. Weight divisions? It wouldn't make much sense to put a heavy, tall fighter and a short, light fighter in the octagon and expect a fair fight. To ensure equity, the UFC separates fighters into categories based on their weight:
| | |
| --- | --- |
| Weight Division | Maximum Weight |
| Strawweight | 52.2 Kg |
| Flyweight | 56.7 Kg |
| Bantamweight | 61.2 Kg |
| Featherweight | 65.8 Kg |
| Lightweight | 70.3 Kg |
| Welterweight | 74.8 Kg |
| Middleweight | 83.9 Kg |
| Light heavyweight | 93.0 Kg |
| Heavyweight | 120.2 Kg |
Fighters must weigh in before their designated bouts, and if they're not within the limits for their weight class – even slightly – they're barred from fighting.
The Fight
UFC fights can last 3 rounds (non-championship fights) or 5 rounds (main event and championship fights). A round is 5 minutes long and is preceded by a 1-minute break before the next round commences. So, 5-round fights have a duration of 29 minutes, while 3-round bouts last 17 minutes.
There's no telling whether a fight will last all 5 or 3 rounds, but you can bet on exactly that with the Will the Fight Go The Distance? market, if you'd like. Regardless, a fight will end with one of the following results:
Knockout
When one fighter loses consciousness (or goes limp) after one or more legal strikes.
Technical Knockout / Submission
A discontinuation, or stoppage, that is declared by the ref when they decide that a fighter can't safely continue the bout for any reason. This can occur standing or on the ground while in a submission hold. The affected player loses the bout.
No Contest
When an accidental illegal strike causes a fighter to be unable to continue the bout. In this case, neither opponent will win.
Decision
If the fight lasts all 3 or 5 rounds, the opinions of the three judges resident judges will come into play. And, there are a few different decisions that can be made:
Unanimous decision: When all three judges agree on the winner of the bout.
Majority decision: When two judges score one fighter as the winner, and the third decides it's a draw.
Split decision: When two judges score one fighter as the winner, and the third scores the other fighter as the winner.
What's all this about scores?
UFC judges have a dedicated ten-point system they use to determine the winner of a bout. During each round, all three judges score separately, awarding 10 points to the round winner and 9 or less to the loser (depending on how dominant the winner was in that particular round).
Sometimes, a round can also result in 10-10, but this is very rare. Points can be deducted in the case of rule-breaking.
Rules
As chaotic as the octagon may appear, there are, in fact, several rules that fighters must adhere to. Fighters are not allowed to:
🚫 Pull hair
🚫 Claw or pinch
🚫 Place fingers into any body cavity
🚫 Bite or spit
🚫 Kick or knee-strike grounded opponents
🚫 Excessively avoid contact
And this is just to name a few! From the outside, UFC can look quite brutal, but there are stringent rules and regulations in place to keep fighters as safe as possible.
However, we can't think of anything less safe than being on the receiving end of one of Jon Jones' flying knees, for example. But that's just us.
UFC and Crypto
We couldn't possibly fail to address the extent of the UFC's relationship with crypto, which reaches far beyond its partnership with Stake casino.
The UFC has also partnered with:
Never heard of VeChain? No worries. It's a layer 1 public blockchain. According to an official press release, VeChain provides the blockchain Foundation with an unparalleled level of integration into important UFC assets, such as:
Live events
Broadcast features
In-octagon promotion
Other original content
If you ever thought the UFC wasn't crypto-savvy, think again.
Is UFC Crypto Betting Legal?
Well, the answer isn't a simple yes or no.
While Bitcoin (and altcoin betting) itself is not illegal, the laws and regulations surrounding online gambling and sports betting vary from country to country and even state to state.
So before you go all-in on your favorite fighter, it's important to research and ensure you're not breaking any laws.
UFC Crypto Betting Tips & Strategies
Are you ready to take on the world of MMA betting? There's no room for hesitation in this high-stakes game, so here are a few tips to get you started.
1. Study the Fighters
Well, first things first, you need to study the fighter and their fighting style.
This means learning their strengths and weaknesses, watching past fights, and seeing how they match up against their opponent.
Take Jon "Bones" Jones, for example. He's an incredibly versatile fighter with an unorthodox style that keeps opponents on their toes.
And don't forget about the reigning women's bantamweight and featherweight champion, Amanda Nunes. With a striking ability like no other, Nunes is a force to be reckoned with in the octagon.
2. Keep an Eye on Recent Trends
One key strategy is to monitor recent trends.
What fighters have been on a hot streak lately? What styles of fighting have been proving successful in recent matches?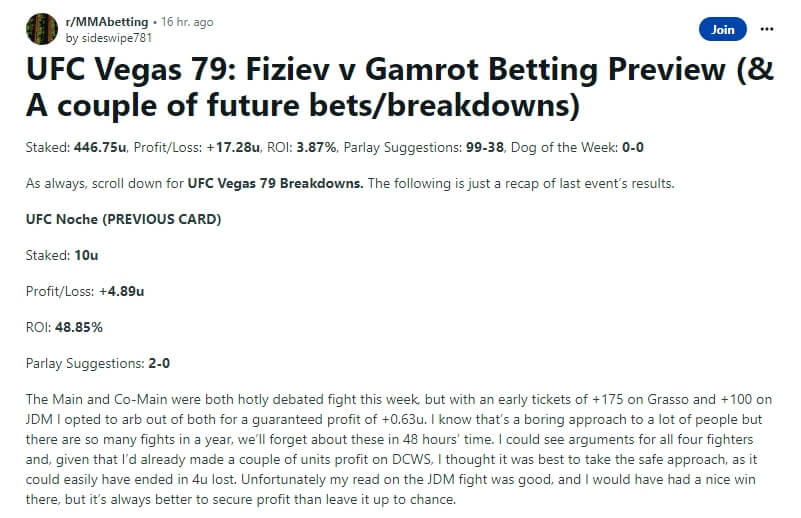 Another great way to stay in the loop is to check out Reddit, where you can see what other bettors say and get insider tips from fellow MMA fans.
3. Trust Your Gut
Finally, feel free to trust your gut and follow your instincts.
Remember, MMA is an unpredictable sport, and anything can happen in the octagon.
Final Thoughts
There you have it, your complete guide to UFC betting with Bitcoin. If you stuck around this long, you can officially call yourself a budding UFC aficionado. You're ready to place your first bet. And, with the 2023 lineup as thrilling as it is, you're in for an exciting adventure.
As more UFC crypto betting sites pop up, we'll be sure to reassess our list and update it accordingly. But for now, you'll find the best odds and markets at:
Frequently Asked Questions
What's the best site for UFC betting with Bitcoin?
Stake
is, without a doubt, the best site for UFC crypto betting - with Bitcoin or any other altcoin. You'll find a range of betting markets, enticing odds, and a generous welcome bonus to boot!
How do I bet on UFC with crypto?
It's easy! Simply set up a wallet, purchase some tokens, and send them over to your casino account. From there, you can place your desired bets and - if luck's on your side - receive payouts.
No. UFC - or Ultimate Fighting Championship - is an organization that promotes and arranges MMA fights.
Latest News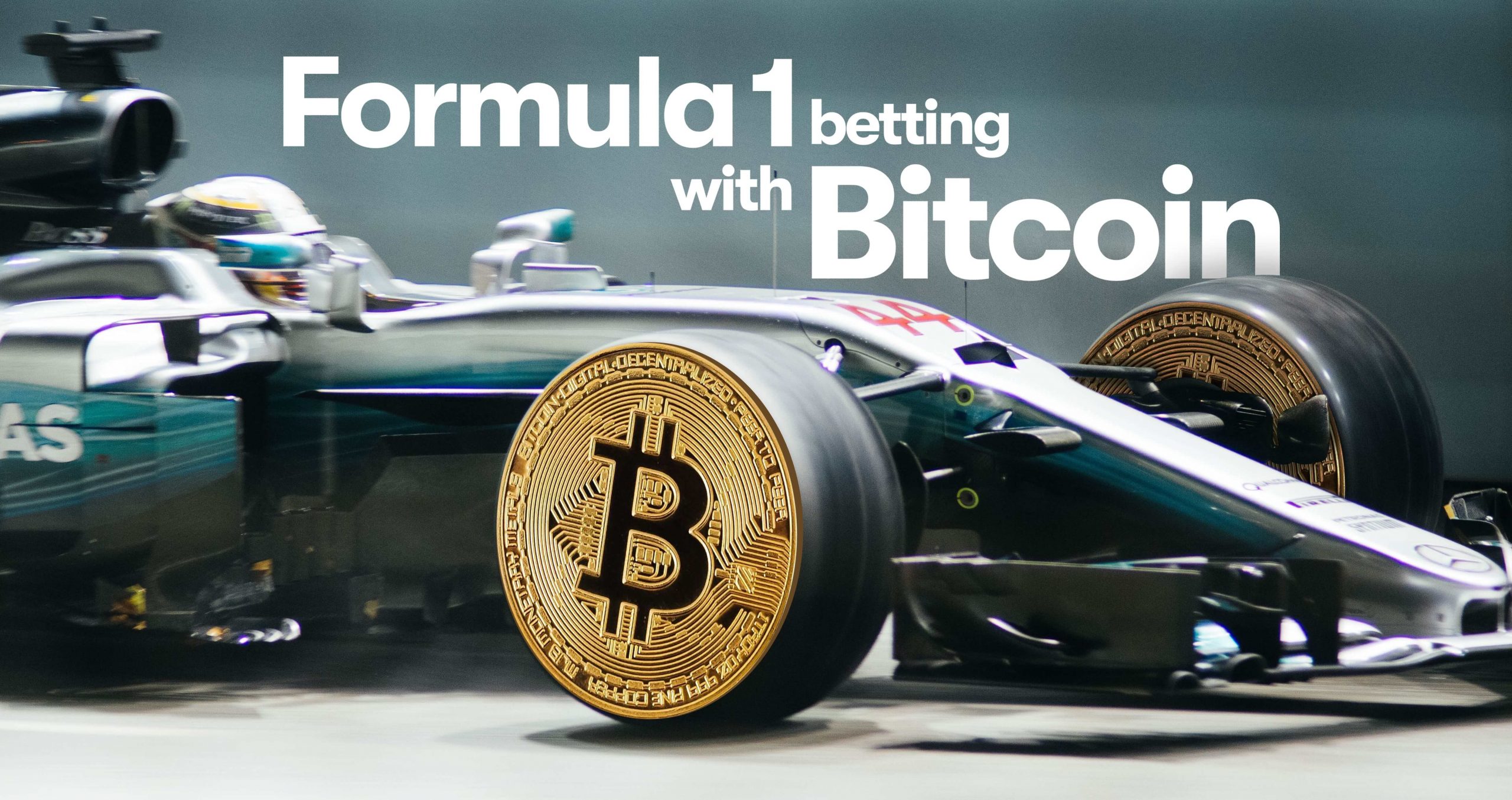 September 22, 2023
Formula 1 Betting with Bitcoin: Ultimate Guide (2023)
With a new season of Formula 1 underway, Bitcoin casinos with sportsbooks are hard at work preparing competitive odds and bonuses for their players. Luckily for you, Formula 1 betting with Bitcoin has never been easier. 2023 marks some exhilarating developments in the F1 crypto betting industry, like an exciting new sponsorship (more on that […]
read more