Overview
Established
1997
No. of games
220+
Game types
Video Slots
Table Games
Keno
Bingo
Average RTP
94.5%
Country of origin
Sweden
Due to its wide range of high-quality slots, bingo games, and table games, Play'n Go has established itself as one of the leading players in the iGaming industry.
No stranger to casino classics such as blackjack, roulette, and casino poker, this brand is more strongly associated with slot machines, which have become its calling card.
Still, there is a bit of controversy with some of Play'n GO's games, which seem heavily inspired by other previously popular games. Book of Dead, for instance, is very similar to Novomatic's earliest Book of Ra.
Be it as it may, Play'n GO has found success with its slot machine portfolio in online casinos across the world and is now a staple of many blockchain casinos.

Best Cryptocurrency Casinos To Play Play'n GO Games
Although not all blockchain casinos feature Play'n GO's games, their number does seem to be growing.
If anything, the trouble lies in selecting the right Play'n GO casino supporting Bitcoin payments in the middle of the many viable options you now have available.
Luckily, we've hand-picked three casinos as the very best, per the following criteria:
Availability and diversity of cryptocurrencies.
Bonuses and other rewards.
General user experience.
Reputation and safety features.
Play'n GO games are now so widely available at blockchain casinos that you can play their games with the most common cryptocurrencies:
Among many others, you can play with:

Play'n GO Games
As we've mentioned before, Play'n GO is predominantly a slot provider. But that doesn't mean it doesn't offer other games.
Within its portfolio, you can expect a multitude of slots, table games, keno, and bingo games.

Slot Games
Besides the previously-mentioned Book of Dead from the Rich Wilde series of treasure-hunter slots, Play'n GO is renowned for its thematic and enthralling games.
The character of Rich Wilde, arguably inspired by Indiana Jones and other famous adventurers, even originated a spin-off series featuring the character's daughter, Cat Wilde.
However, not all Play'n GO games are about tomb-raiding and unearthing ancient secrets. There are also delightful concoctions like Sweet Alchemy and its bountiful bonus features, or the reactionary Reactoonz (1 and 2) in all their fluffy fury.
On top of that, Play'n GO has also dabbled into the world of branded games, with nostalgic titles such as Hugo. This popular series of slots was based on the 90s video games and television shows of the same name.

Table Games
Although table games are not Play'n GO's core business, the brand offers a comprehensive selection of card and table games.
As of the time of writing, the following game types were available:
Roulette
Blackjack
Baccarat
Video Poker
Wheel of Fortune
Since table games have a loyal following, we believe that Play'n GO has plenty of incentive to expand this section in the future.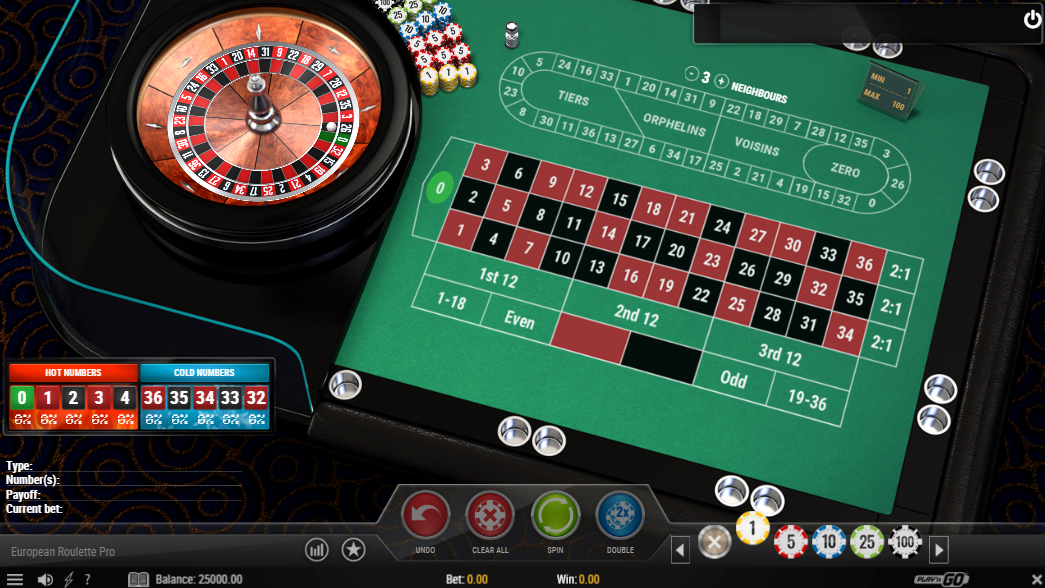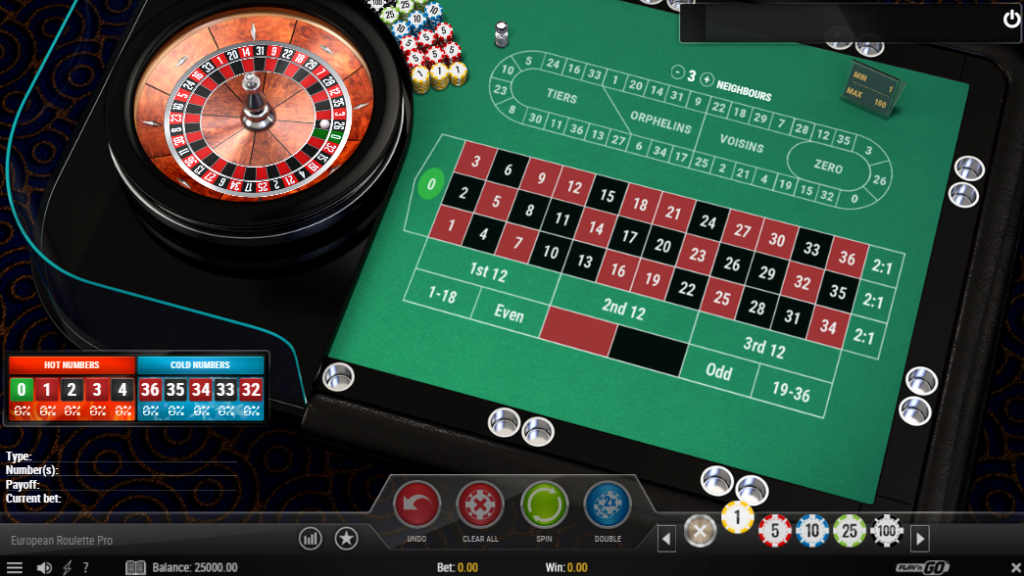 Keno
Currently, Play'n GO offers a single fixed-odds keno game.
This bingo-like game offers an RTP of only up to 92.09%, although its top prize is enticing, with a maximum exposure of 50,000 coins.

Video Bingo
Perhaps somewhat surprisingly for a slot machine provider, Play'n GO also developed a reasonable selection of video bingo games.
Most of the available games are thematic, often inspired by the brand's biggest hits, such as:
Sweet Alchemy Bingo
Viking Runecraft Bingo
Video bingo games provide a higher RTP than keno and, for the most part, a more engaging playing experience.
Unfortunately, they do not replicate the social experience of playing bingo at a brick-and-mortar casino since all are single-player games.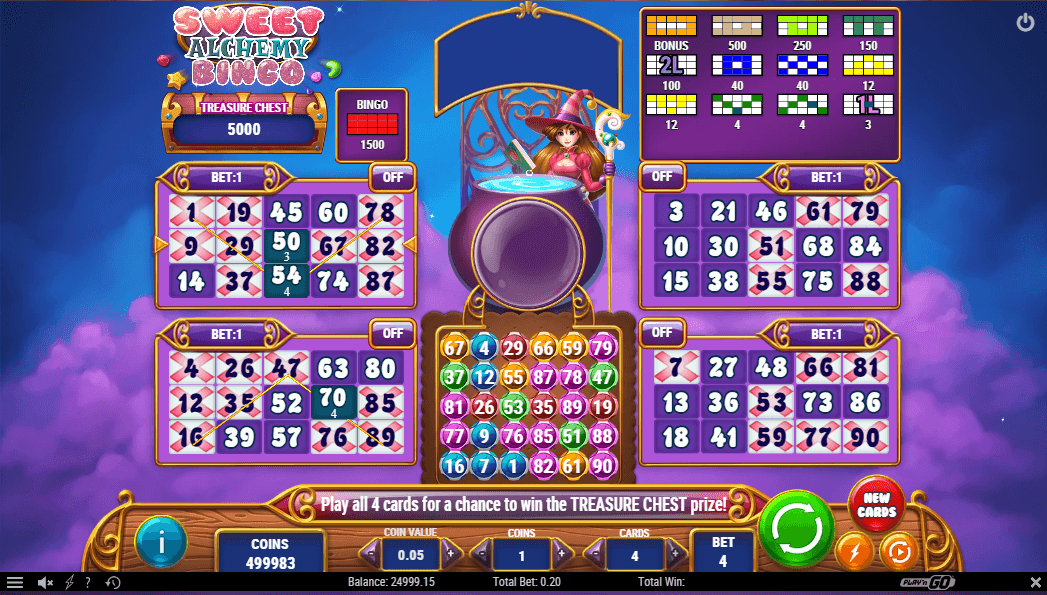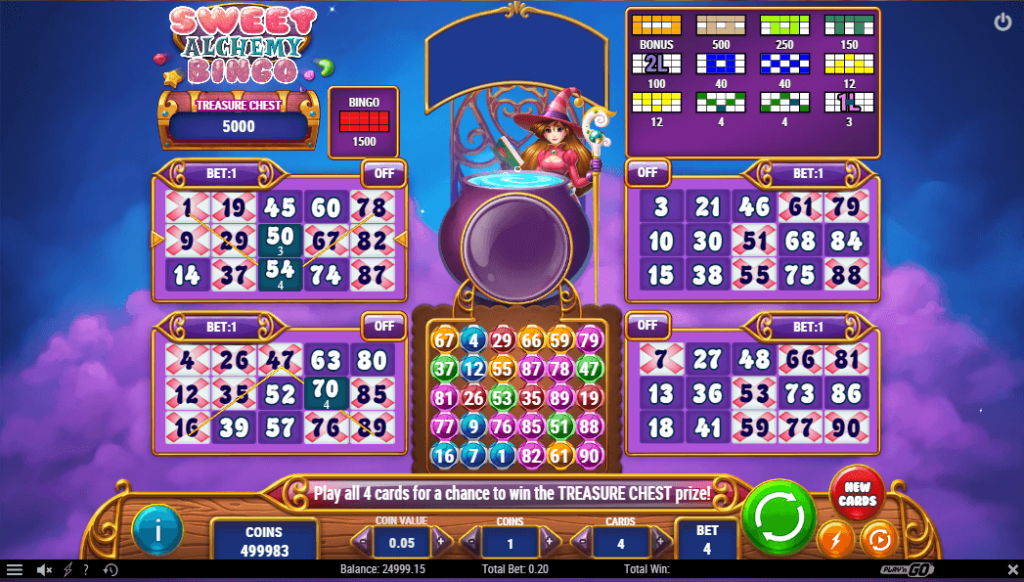 Play'n GO Mobile Games
Developed in HTML5 (instead of the Flash games available on desktop), Play'n GO mobile games are available on all of the brand's newest releases.
Unfortunately, however, not all Play'n GO games are supported on mobile devices. The oldest titles, especially, can only be played on computers (desktop and laptops alike).
As for those available on mobile, they are well-integrated in smartphones and tablets using updated versions of the Android and iOS operating systems. Their playing experience is seamless on all screen sizes.

Play'n GO's Average RTP
With an average RTP of only 94.5%, Play'n GO is about 2 percentual points below the average for blockchain casinos for two main reasons:
A few outliers, such as keno and the wheel of fortune games, lower the average.
Play'n GO dates back to the late 90s when online casinos kept a much higher house edge for themselves. Games from that era invariably have a lower RTP than Play'n GO's latest releases.
Therefore, as with many other established game studios out there, the tendency is for Play'n GO's average RTP to improve with the launch of new games.
At the time of writing, the brand's latest releases all had an RTP above 96.2%.

Play'n GO's History
Like many other slot machine providers, Play'n GO is a Swedish brand.
Established in the dawn of online gambling, in 1997, by self-described computer geeks, it has since grown into one of the world's favorite casino brands.
Technical developments have been at the forefront of Play'n GO from the start. One of its main achievements has been offering the world's first mobile slot games.

Play'n GO's Future
The future looks bright for Play'n GO, as more operators want to offer its games and more players enjoy them.
Although the brand's themes are not exactly innovative, they are technologically exciting, engaging, and high-quality. Demand has, therefore, consistently been high, and we see no sign of that slowing down anytime soon.
Since taking inspiration from their competitor's high-performing games, we think it's not unreasonable to expect that Play'n GO will continue along that route. However, we've also noticed a trend for developing more original games and launching new versions of their own titles.