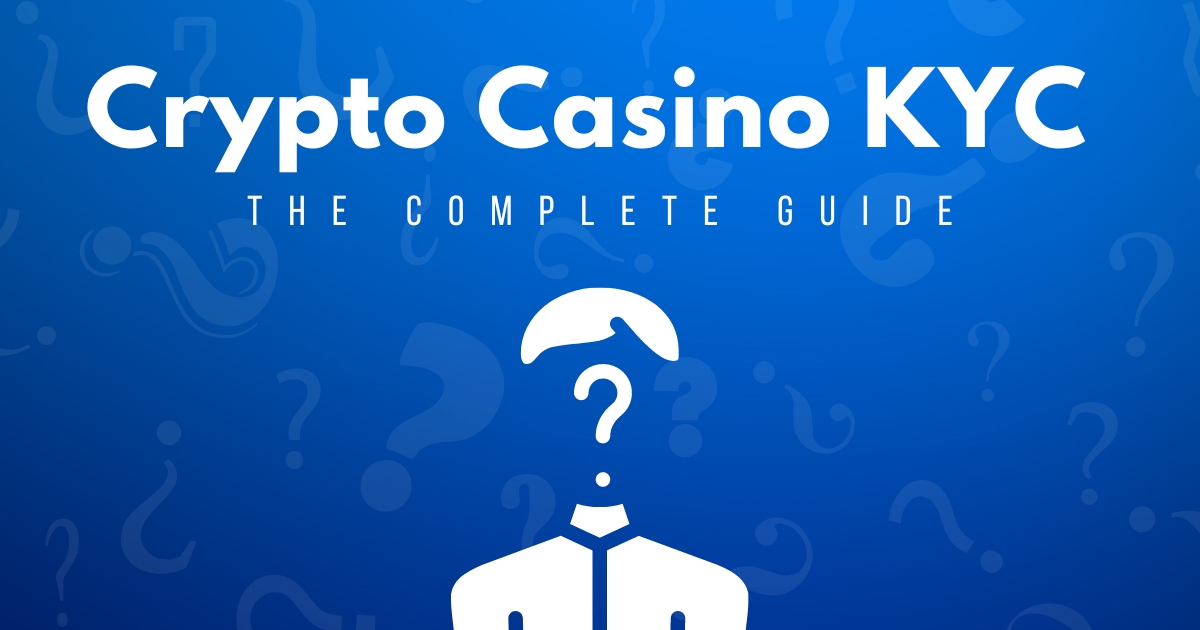 Crypto Casino KYC Requirements
KYC – the thorn in the side of many a crypto gambler.
If you've ever played at a licensed online casino before (crypto or not) you'll probably have come across the term. For some, the very idea of KYC goes against the core values of crypto – privacy and decentralization.
Since it's a casino staple, it's no wonder KYC is such a hot topic in 2023.
In this guide, we're going to take you through:
What KYC is, and why it's such a buzz-word in the crypto gambling biz
The disadvantages and advantages of KYC (believe it or not, there are indeed advantages)
How to sail through a KYC check with minimal effort on your part
Ready? Let's start off with the most pressing question:
What Is KYC?
Quite simply, KYC – or "Know Your Customer" – is the process of a business or organization finding out information about their customers. You can think of it like when you meet someone new and want to know a bit about them.
More importantly, KYC is a way to verify the identity of customers to prevent fraud.
Despite being a hot topic in the crypto gambling sphere, KYC practices are used across various industries, like:
Financial services
Insurance
Telecommunications
Healthcare
Real estate
Travel and hospitality
You can think of KYC as a 'background' check for the customer.
Why Is KYC Implemented?
KYC stands as a safety net for businesses and organizations worldwide – especially those operating online. But beyond the obvious, how exactly does the KYC process go about preventing fraud?
We're glad you asked!
Identity Verification
Individuals must provide government-issued identity documents to prove they are who they say they are. This makes it more difficult for identity thieves to slip through the cracks.
Risk Assessment
Some KYC procedures assess the risk levels associated with certain customers. 'Higher-risk' customers usually undergo more stringent KYC-related background checks – especially if they have a history of criminal activity.
Customer Profiling
KYC can also help businesses to build basic (or more detailed) customer profiles. These profiles may include transaction history and behavior. Having this info marked down means that sudden changes in behavior can trigger fraud-related alarm bells.
Enhanced Security
In many cases, KYC adds an extra layer of security to customer-business interactions. Some examples include two-factor authentication or optional security questions before sign-ins or transactions.
General Deterrant
Oftentimes, simply knowing that a business employs KYC acts as a deterrent to would-be fraudsters. Knowing that they could be caught out in the process makes them less likely to try their tricks.
These are just a few of the many driving factors that encourage businesses to wield KYC to their advantage. Interestingly, crypto casinos have even more reason to do so:
KYC at Crypto Casinos
We'll go out on a limb here and say that we doubt most crypto casinos would choose to implement KYC. It's not a simple process, and it's time-consuming for everyone involved. However, the matter isn't really up for debate.
Licensed online casinos are legally required to implement KYC checks.
The exact KYC requirements vary from license to license, but since most of our top-rated casinos hold Curaçao licenses, we'll focus on these regulations.
Any casino holding a valid Curaçao license must comply with the Regulations for Anti-Money Laundering and Combating the Financing of Terrorism (AML/CFT) as provided by the Curaçao Gaming Control Board.
Here are some of the associated casino KYC requirements and policies that your favorite crypto gambling sites have to contend with:
Player Identification
Online casinos are required to implement KYC procedures to verify the identities of their players. This includes the collection and verification of official ID documents, such as passports or driver's permits.
Enhanced Due Diligence
High-rollers making larger transactions ought to undergo more rigorous checks and ongoing monitoring.
Record Keeping
Online casinos must keep comprehensive records of player transactions (plus KYC docs) for a specified period of time. This information needs to be available at any time for regulatory authorities – only upon request, of course.
Reporting of Suspicious Activity
Casinos must report any suspicious transactions or player behavior to relevant authorities. They also have the legal right to block your account and refuse to payout in this instance.
Staff Training
Likewise, casino staff must receive adequate training on AML regulations and procedures, so they can successfully identify and report any suspicious player activity.
Customer Awareness
Casinos must educate players about responsible gambling and problem gambling behavior. You'll usually find such information in the FAQ sections in the site footer.

If you've gotten off scot-free at your chosen casino thus far, don't be too surprised if you're hit with a KYC check right before you're able to make a withdrawal.
To ensure you're prepared, we've documented the typical process in a few steps:
Initial KYC Request
You'll likely be asked to provide your name, surname, address, and possibly your banking details.
Document Submission
In order to verify the accuracy of the data you've given thus far, the casino will likely request proof of identification (ID or passport) as well as a selfie alongside it. In addition, you may need to submit proof of address in the form of a utility bill.
Verification
Here's where the waiting comes in. Some casinos have the resources to instantly verify your KYC check, but others will take up to 2 days.
Pass/Fail
Once your check has been verified, you'll either pass or fail. If you pass, you'll be able to successfully cash out. Fail, and you may need to submit more documents or appeal your case.
Most fiat online casinos will hit you with a KYC check upon registration, while the majority of crypto casinos wait until you attempt to withdraw.
This can lull you into a false sense of security, especially if you're trying to be sneaky and play from a restricted region.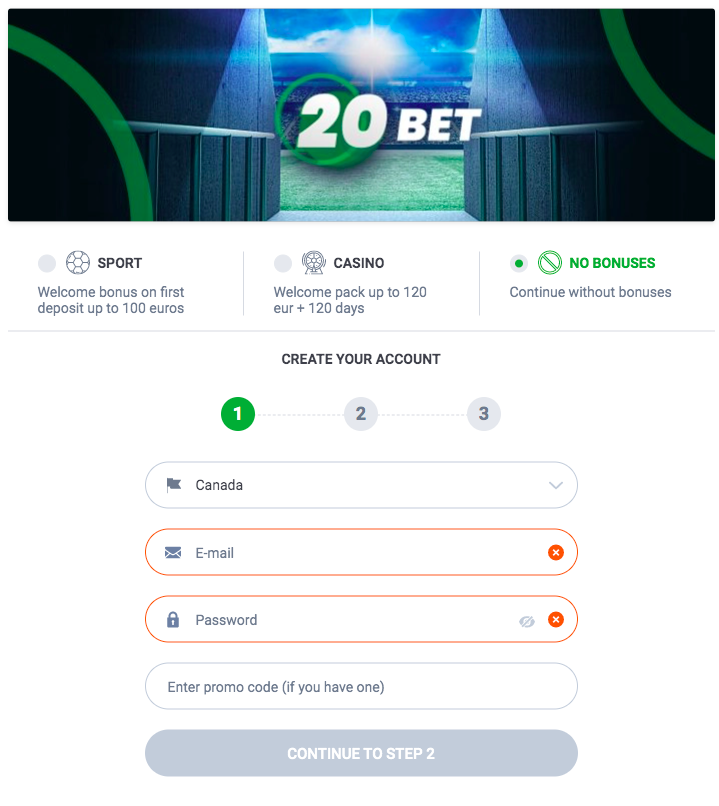 Signing up at a KYC-compliant online casino from a restricted country is a quick way to set yourself up for failure. And, using a VPN for online gambling won't save you here, either.
Note that
KYC and Privacy: You Can't Have Them Both
It's no secret that privacy is a core concern for most crypto gamblers. Unfortunately, KYC and privacy don't exactly go hand in hand. After all, there's a reason why so many players opt for no KYC Bitcoin casinos – especially those who aren't willing to sacrifice their anonymity.
Part of crypto's allure is that of pseudonymity, so it all seems like a waste of time if you have to reveal your identity and other sensitive information in the end.
The only way to avoid this is by gambling exclusively at no KYC gambling sites or choosing decentralized casinos (one and the same, really). Since decentralized gambling platforms have no central authority, it's highly unlikely that you'll be asked to complete a KYC check while playing there.
But, you'll have to make do without some of the KYC-related benefits we'll discuss in a sec.
Benefits of KYC at Crypto Casinos
It's not all doom and gloom where KYC is involved! There are a few ways in which KYC directly benefits you as a player:
Enhanced Security
As you know by now, KYC procedures help to ensure that registered players are legit and not using fake identities. This goes a long way in enhancing the overall safety of the casino and reducing the risk of account hacking. We can't stress it enough – KYC is an integral part of BTC casino security!
Fairness
Since KYC prevents the creation of multiple accounts (and bonus exploitation), you're guaranteed the same opportunities as every other player on the platform.
Dispute Resolution
In the event of any account-related issues or general disputes, your verified KYC information and player file will make for a smoother resolution process.
Account Recovery
Forget your password and username? It happens. And sometimes, the classic 'Forgot Password' technique doesn't cut it. If you've passed a KYC check in the past, your chances of having customer services help you retrieve your account details are much higher.
Responsible Gambling
You are your own master – but sometimes it pays to have someone watching your back. Casinos can use KYC data to monitor spending patterns, and if you're exhibiting problem gambling behavior, the platform may reach out to you with some advice. It may be a lifeline in disguise!
Tips for a Smooth KYC Experience
Passing a KYC check isn't rocket science, but it's also easy to slip up – especially if you're in a hurry to sign up or withdraw your winnings.
We've got a few top tips to help you streamline your KYC experience at your next crypto casino:
1. Honesty's the Best Policy
If a casino doesn't require KYC upon sign-up, do not assume it won't initiate it at a later stage. In other words, be honest about your name, country of origin, and birth date during the initial sign-up phase.
If the information provided doesn't match identity docs in the end, your winnings may be forfeited and you could be banned.
2. Steer Clear of VPNs
Browsing for casinos on a VPN may pull you toward a casino that doesn't accept players from your actual region. In normal circumstances, clicking on a gambling site where your country is banned may result in a pop-up telling you just that.
Naturally, a VPN that hides your location will prevent you from receiving this pop-up. And, if you don't do any research before depositing, you could be putting your funds into an account you'll never be able to withdraw from (as you'll ultimately fail KYC checks).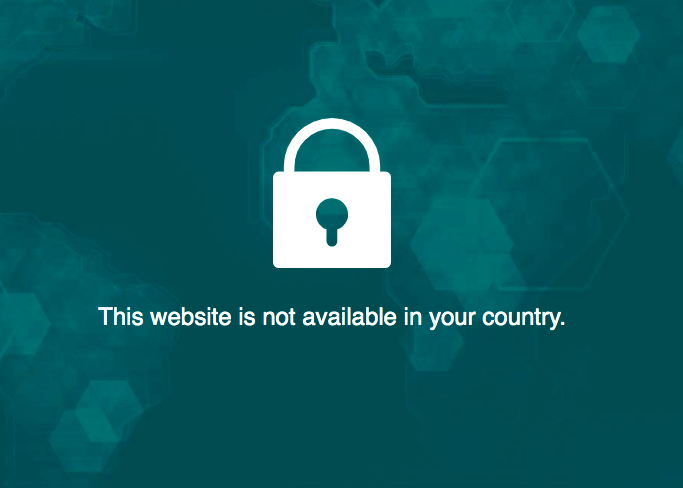 Don't get us wrong! You can still use a VPN for safety reasons, but be sure you're not doing it to spoof your location. Most casinos have no issues with the use of a VPN, provided you're playing from an accepted region.
3. Prepare Your Documents in Advance
You can save yourself some time – and frustration – by checking out each casino's AML policy (in the footer or FAQs) to find out what kind of documents you'll need to submit.
At the very least, you should have a picture of your ID and a utility bill showing your address. Some sites will ask you to take a selfie next to your ID card or passport. Either way, being prepared never hurts.
4. Test Before You Invest
If you're particularly worried about failing KYC, you'll be happy to know that many crypto gambling sites only request a KYC check on your first withdrawal. Often, KYC is only ever triggered if you withdraw large amounts.
So, why not deposit a small amount and attempt to withdraw as soon as you've made any sort of profit? This way, you don't have too much to lose if you fail your KYC.
If all goes well, you'll feel reassured enough to raise the stakes a bit.
Final Thoughts
There you have it, your guide to crypto casino KYC requirements!
If you're one of those players who prefers licensed casinos to unlicensed alternatives, you're going to go through the KYC procedure at some point or another.
The best way to deal with KYC is a hands-on, honest approach. Being prepared for a wait and having the correct documents on hand can save you a lot of time and frustration.
The ultimate silver lining? While KYC may feel like a great inconvenience, you're actually benefiting from it when it comes to safety, security, and overall fairness.
Frequently Asked Questions
What is KYC at crypto casinos?
Think of casino KYC requirements as a background check for players. Casinos need to learn certain things about you to ensure you're above the board.
Not at all. While many players consider KYC a huge inconvenience, there are in fact many ways you can directly benefit from this security measure. For one, account recovery is often much easier if you've passed KYC checks in the past.
What documents do I need for casino KYC?
Usually, you'll need to submit a picture of your ID, a utility bill showing your address, and a selfie. However, the required documents vary from casino to casino.