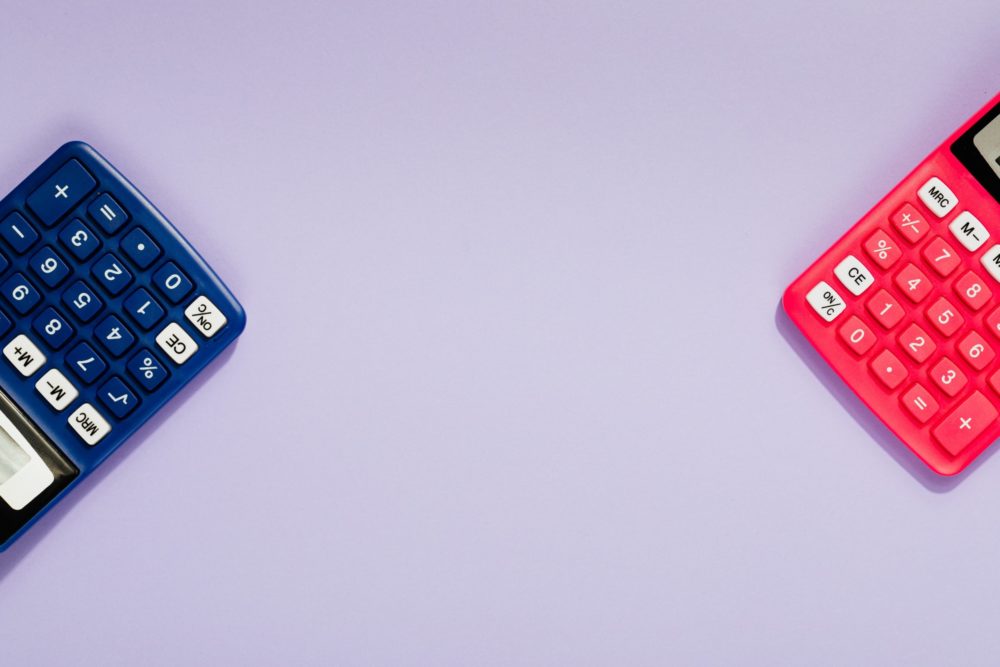 House Edge, Explained – Getting More Value For Money At Blockchain Casinos
If you ever played at regular or blockchain casinos, you might have wondered how the house makes a profit.
After all, the house always wins. But how?
There are many myths about how casinos make their money. Some believe games are always rigged to lose. Others think games have paying patterns: they 'unlock' only after a fixed amount of rounds and then 'lock' after paying out big.
At least at reputable casinos, those myths are unfounded. For the most part, legitimate casino games have unbiased and random results. And yet, casinos do have an advantage that keeps them profitable. That advantage is called house edge.
From traditional land-based casinos to online bookmakers and modern cryptocurrency casinos, all gambling operators profit from their house edge, but some more so than others.
HOUSE EDGE AT BLOCKCHAIN CASINOS
With blockchain technology, casinos can maintain a lower house edge, allowing them to offer better value for money to their players.
On this page, you will learn how casino games can remain random and fair while giving an advantage – or edge – to the casino.
You will also learn how blockchain technology has the potential to lower that edge without diminishing the casino's profit. It's a win-win situation: something that's not supposed to happen at casinos.
Does the house always win? Yes. But so can you.
Best Casinos With A Low House Edge
Before we jump in, let's talk about the casinos that offer the best house edges (=> also best Return-to-Player) in the crypto-verse.
Spoiler alert: BC.Game gets to RTP of over 99% on some games!
What Is House Edge?
The concept of house edge is relatively simple: it's a mathematical advantage that casinos keep for themselves to remain profitable.
This advantage translates into an average loss percentage you can expect from your initial bet.
To understand how it works, let's look at how it's applied to a standard European Roulette with 37 numbers, including the zero:
The ball can fall into any of the available 37 slots.
Consequently, you have a 37-to-1 chance of winning the round.
However, the casino pays out at a 36-to-1 rate (with a house edge of 2.7%) for a single number bet.
Therefore, the risk that you take is, in the long run, higher than the reward.
It's important to note that, while that 2.7% edge is programmed, the outcome of every spin is still random.
Because luck isn't linear or predictable, this means that you can still win more than you spent or lose more than the house edge.
You could win a 37-to-1 single bet on your first try, getting 36 BTC from a 1 BTC bet, for instance.
Or, you could play 100 rounds and not win a single bet.
Since every game is random, every valid outcome (whoever unlikely) is possible every single round. Once-in-a-lifetime wins can happen, lucky players can have winning streaks, but you are still statistically more likely to lose in the long run (after all, the house always wins).
Even if you win big, the casino itself is likely to profit from all the game rounds played by all players, so it's in its best interest to keep results as random as possible, allowing for big, life-changing wins.
After all, the randomness, combined with the possibility of achieving that once-in-a-lifetime lucky strike, is what makes gambling so thrilling.
HOUSE EDGE VS. RTP
The concept of house edge is the counterpart to a term you might have heard of before – return to player, or RTP, which refers to the percentage of the total money wagered that, on average, will be paid back to players in the long run.
Why Is The House Edge So Important?
Knowing the house edge of a game can be a powerful tool:
It will tell you how much the game pays out in the long run.
It can help you compare similar games.
It can moderate your expectations and help you gamble safer (especially in the long run).
We can't understate the importance of understanding how the house edge will always benefit the casino over time. That's why we strongly discourage chasing losses and pushing your luck on big wins.
Casino Games With The Lowest House Edge
From traditional slot machines to sports bets and even government-run lotteries, all games of chance have a house edge. You can't escape it.
However, some games do have reduced margins, on average, than others:
Blackjack – This live casino classic is famous for its low house edge: often 1% or even lower. What's more, employing the right blackjack strategies can further increase the odds in your favor.
Baccarat – If you're into card games, you're in luck: baccarat games feature house edges between only 1%-2% at most blockchain casinos.
European Roulette – As we mentioned above, the edge for a European Roulette is 2.7%: almost half what you get at a double-zero American Roulette wheel (5.26%).
Crash – This game that mimics the ebbs and flows of the cryptocurrency market is almost exclusively found at blockchain casinos. For the most part, crash games have a 1% house edge.
Video Poker – Despite not being as popular or, perhaps, engaging as real poker tournaments, video poker games have the advantage of having a very low edge, often around 1%.
High RTP Slots – Online slot machines tend to have a more advantageous house edge than mechanical ones due to their high RTP, which occasionally can go above 97%. At games such as NetEnt's Blood Suckers or Thunderkick's 1429 Uncharted Seas, the house edge can go below 3%, but higher numbers are more common.
Boosted Odds – Although sports bets often don't call it house edge, they have a similar way of reducing the risk: the house margin. The names are different, but the concept is similar: bookmakers offer slightly higher odds than the real calculated outcome of a sports event. With boosted odds markets, sports betting sites reduce their margin, offering better odds to their customers and more value for money.
Preferring games with a lower house edge is always the safest option since you will, theoretically, lose less money in the long run.
However, games with a high RTP also tend to have more modest prizes. Big jackpots, for instance, are often reserved for low RTP games.
ADVANTAGES OF HIGH HOUSE EDGE GAMES
Playing games with the lowest edge isn't always the way to go. If you're looking for a thrilling win, low RTP games can often be your best choice.
How Bitcoin Casinos Can Lower The House Edge
There is little doubt that blockchain casino has the potential to disrupt and improve online gambling forever.
In the introduction to this article, we made an even bolder claim: that blockchain casinos can offer a lower house edge without diminishing their profits.
How? Because of the following factors:
Lower transaction costs
Cryptocurrency transactions are typically cheaper than wire transfers. Since the casino pays less in fees, their overhead costs drop and they can afford to lower the house edge, while still remaining profitable. This is especially true of Bitcoin casinos, which boast tiny transaction fees. Ethereum, on the other hand, can get pricier with gas fees, but this still doesn't affect the house edge – though you might be charged more when it's time to withdraw.
Internally developed provably fair games.
Provable fairness is another advantage crypto casinos have over regular gambling sites. These games are built on the blockchain with the house edge and randomness in the algorithm. You can then check he randomness of each outcome by comparing the hashes. It's impossible for the casino to rig the game – and, as an added bonus, since these are usually in-house developed, they're cheaper to operate and often have the best RTP.
Shared dividends on gambling Dapps
Decentralized applications don't actually have an intermediary behind them. Instead, they distribute their house edge winnings throughout the community by issuing community tokens. You'll often find Bitcoin faucets at crypto Dapps, too.
Lower Transaction Costs
At blockchain casinos where you play with cryptocurrencies, casinos have lower transaction costs. Since cryptocurrencies are not controlled by governments and institutions such as banks, the deposits and withdrawals are much cheaper for all involved parties.
What's more, blockchain casinos tend to have fewer operational and licensing expenses.
These lower costs allow the casino to reduce their edge while keeping enough profit to remain in operation.
Internally Developed (Often Provably Fair) Games
Unlike most 'regular' online casinos, blockchain casinos and gambling Dapps often develop their own games so they can provide a fully transparent and fair gaming experience to their players.
The fact is, games from popular studios are costly for the casinos, that pay the operators a percentage of player's stakes. Internally developed games can significantly lower those costs.
Of course, those games are often not independently verified, which could cause a trust issue: how can players know that the outcome is truly random and fair?
The solution is provably fair games. Using blockchain technology, these games offer provable and guaranteed fair outcomes, allowing the casino to offer a reduced house edge while still guaranteeing game fairness.
Shared Dividends On Gambling Dapps
Gambling Dapps are simplified and decentralized casino applications that operate fully on the blockchain.
Although these casinos often don't have bonuses, they offer games with a lower house edge.
What's more, most Dapps share their revenue with active players, thus compensating for the edge.
Zero Edge Casinos
Although blockchain technology can (and certainly has) reduce the casino's in-built advantage, it cannot completely remove the house edge.
Zero edge casinos are, at least for now, utopic.
Casinos need their house advantage to operate. Otherwise, they wouldn't be able to cover their costs. This is especially true when blockchain casinos feature games from renowned brands.
However, there is one project that attempted to develop a zero house edge casino: Edgeless.
With games based on luck and skill, such as blackjack, the casino could theoretically still profit without the unfair advantage of the house edge. How? Because players often don't make optimal decisions, which puts them at a disadvantage.
It's an interesting concept, but, unfortunately, Edgeless seems to have lost some steam. Today, it has a diminishing player base.
For now, dividends from gambling Dapps are the achievable middle ground. Although the house always wins, players win a share of those profits, thus benefiting from them in the long run.
Best Low House Edge Blockchain Casinos And Dapps
We've looked at casinos offering a low house edge and selected three blockchain casinos and one gambling Dapp as the very best, due to the following factors:
They have a diverse portfolio of games.
They offer decent bonuses to their players, or otherwise compensate them using house dividends or other features.
They have a pristine reputation, gambling licenses, and/or provably fair games.
They focus on transparency, protecting your privacy, and ensuring a high-quality gaming experience.
Of course, all casinos on this list offer the lowest house edges possible on their internally developed games.
Stake is one of the more complete blockchain casinos out there that keeps true to its core: offering an online gambling product where transparency, convenience, and privacy are at the forefront.
It's at the top of our list of best low house edge casinos because of its internally developed games: Stake Originals.
These games are a provably fair, low-cost version of some of the most popular casino games, including:
Dice: 1%
Limbo: 1%
Mines: 1%
Plinko: 1%
Slots: 2.16% to 3.3%
Blackjack: 0.57%
Keno: 1%
Video Poker: 1%
Baccarat: 1.1%
Crash: 1%
True Flip is one of our favorite brands for a few reasons. Well, for more than a few, but today we're focusing on only one: internally developed games.
True Lab, True Flip's own game studio, creates fun and interesting casino games, all offering a very reasonable house edge.
All of True Lab's games have a lower than 4% edge, often around the 3.5% mark.
Arguably the best blockchain dice game there is, Primedice is a one-trick-pony that really excels at its job.
As you probably guessed, you can only play a single dice game here… but it's a great, provably fair dice game, with a house edge of only 1%.
Earnbet is a 100% provably fair Dapp which rewards active players with 100% of the house profits through a token-based system.
Although Earnbet doesn't feature many games, they all operate with a house edge of 1.5% or less:
Dice: 1.5%
Blackjack: 0.5%
Baccarat: 1.06%
Crash: 1.5%
Hi-Lo: 1.5%
What's more, you can even reduce the edge to 0.5% with BET tokens that you accumulate simply for playing the games.
Frequently Asked Questions
Are there any zero house edge casinos?
Unfortunately (although understandably), no, although Edgeless was created with that goal in mind.
Casinos use the house edge to cover their operating costs and profit. However, you can play at casinos that guarantee a low edge, such as
Stake
or casino Dapps that share a total or part of their profits with their active players, like
EarnBet
Which casino game has the lowest house edge?
Blackjack is the casino game with the lowest house edge, at around 1-2% on most casinos. This value can be even lower at blockchain casinos.
Stake
, for instance, offers a provably fair blackjack game with an edge of only 0.57%.
Is the house edge lower at blockchain casinos?
For the most part, yes. Blockchain casinos have lower operational costs, which lets them offer a better house edge to their players. However, this is mostly true of internally developed games, since blockchain casinos still have to pay renowned providers if they feature their games.