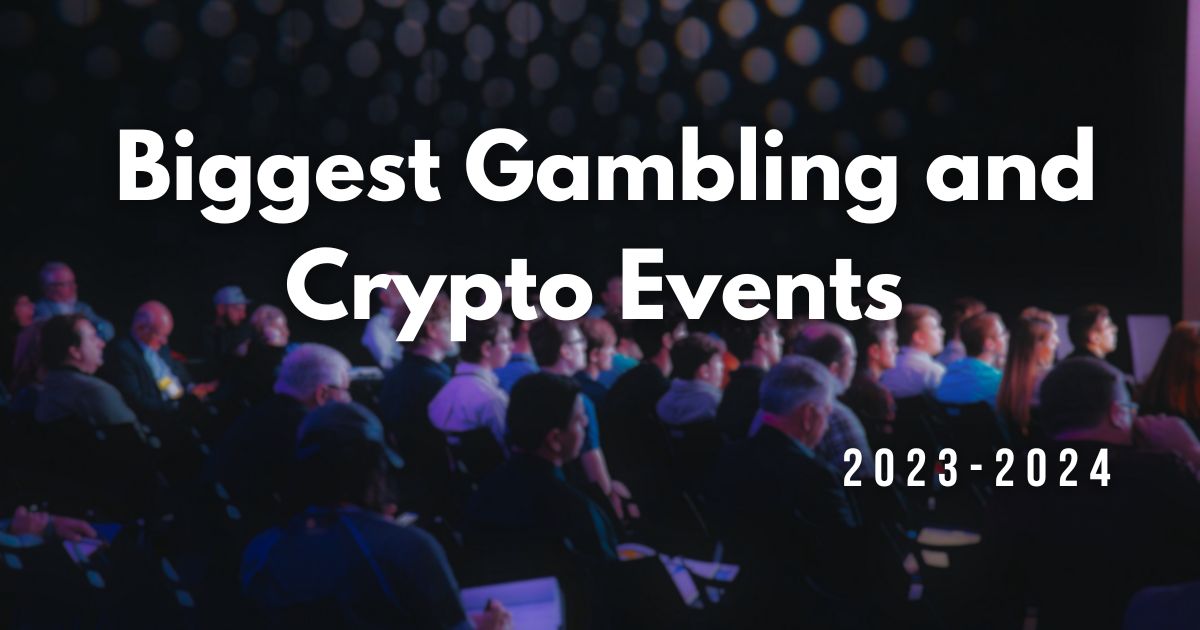 Biggest Gambling and Crypto Events in 2023 and 2024
In the fast-paced world of gambling and cryptocurrencies, there's always one thing you can count on: the thrill that brings folks from every corner of the world together. We're on the cusp of an exciting new era filled with mind-blowing tech breakthroughs and game-changing trends.
So, we're here to spill the beans on the coolest events you won't want to miss in 2023 and 2024 – the ones that are set to rock the gambling and crypto scenes.
Global Gaming Expo Asia (G2E Asia) 2024


Description: Global Gaming Expo (G2E) Asia stands as the essential marketplace for the Asian gaming-entertainment industry. It provides a comprehensive platform for industry professionals to showcase the latest technologies, services, and products. Attendees utilize this one-stop hub to network, source new products, discover solutions, and stay informed about global industry trends. G2E Asia annually attracts over 95% of Asian casino operators, making it the premier destination for discovering cutting-edge products and industry trends.
Location: Macau, China.
Date: June 4-6, 2024.
How to Participate: You can read more information about the Expo here.
---
MARE BALTICUM Gaming & TECH Summit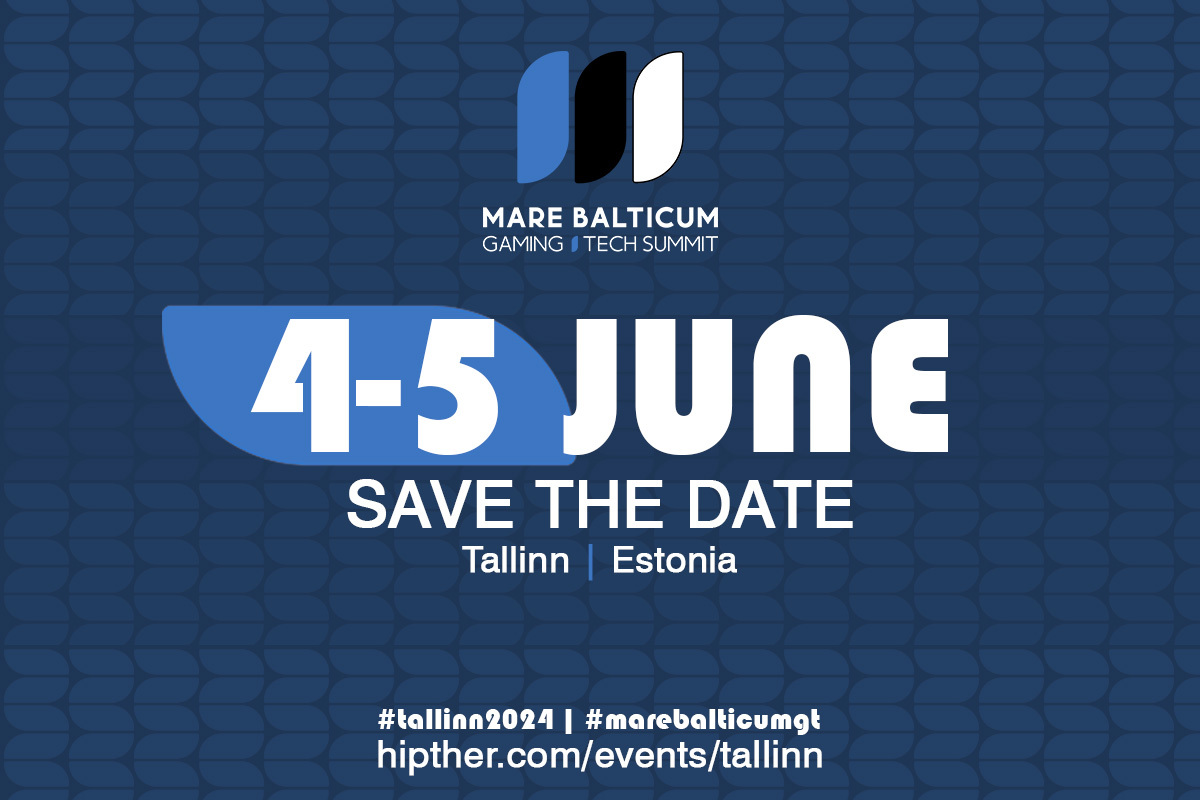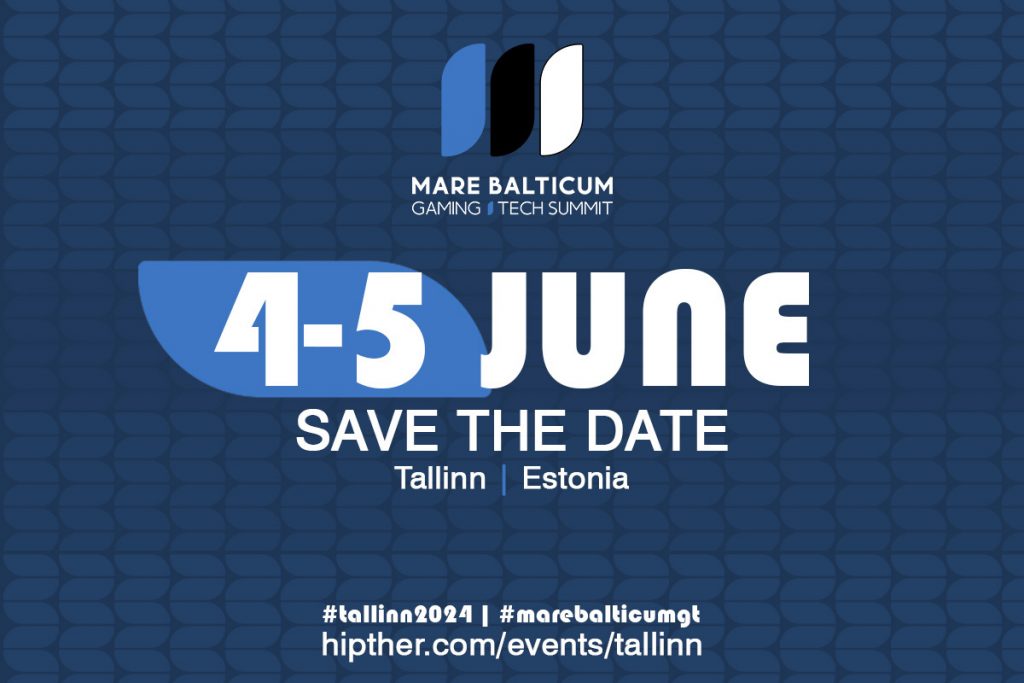 Description: The MARE BALTICUM Gaming & TECH Summit 2024, inspired by the guiding principle "Via Infinita," promises to exceed expectations and continue fostering connections among industry stakeholders. This conference series, thriving since its inception in 2018, invites attendees to join the in-person gathering in the Baltic region. Immerse yourself in invaluable insights and unmatched networking opportunities, with participation from esteemed executives, compliance specialists, and government figures from various sectors.
Location: Tallinn, Estonia.
Date: June 4-5, 2024.
Fees: EUR 179 -579.
How to Participate: Registration is available here: https://hipther.com/events/tallinn/regtallinn2024/
---
Prague Gaming & TECH Summit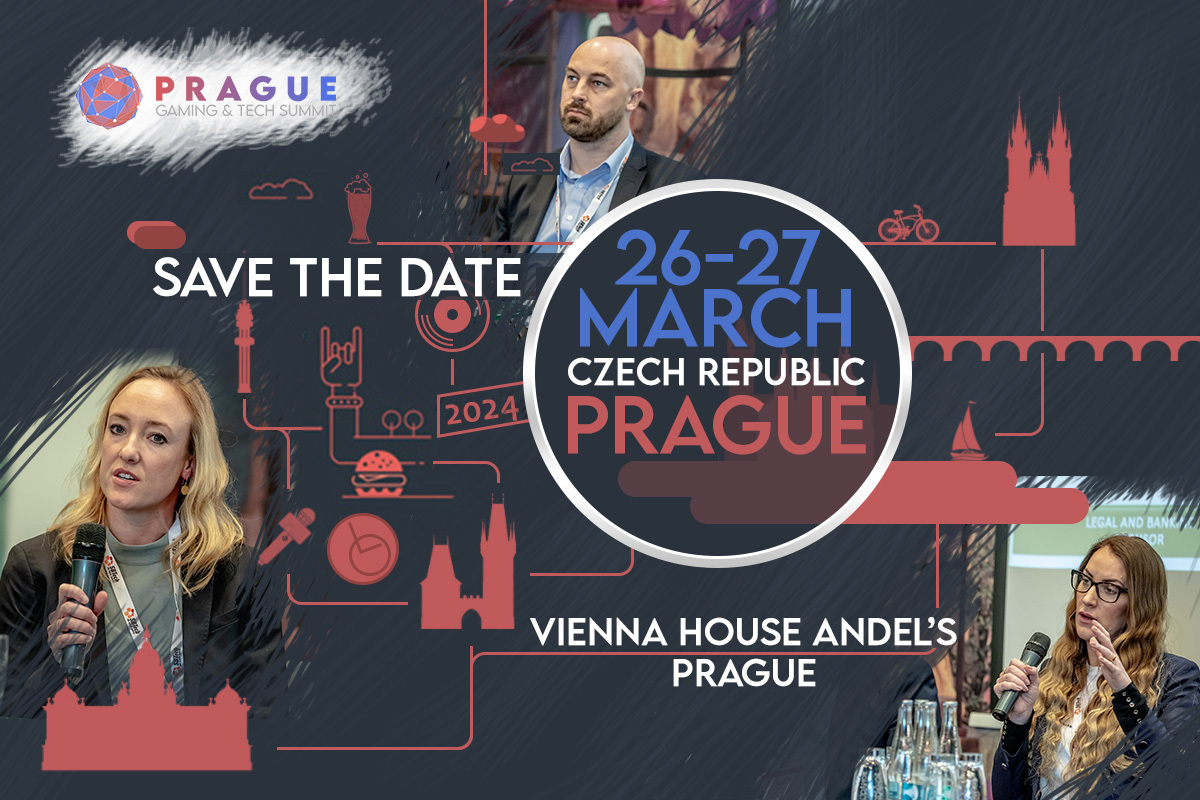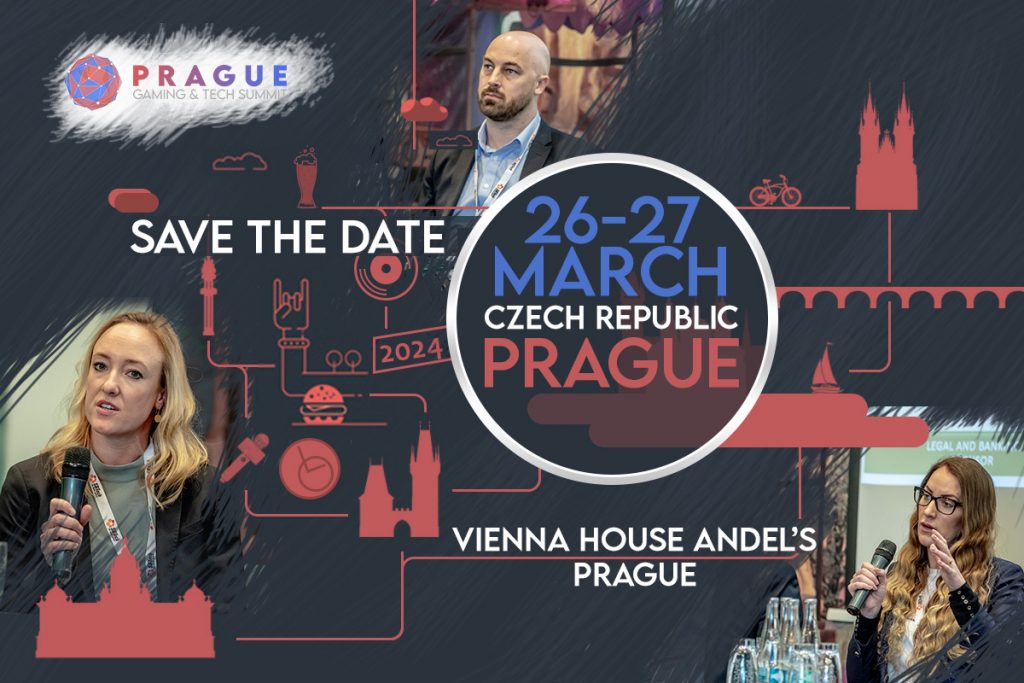 Description: The 2024 Prague Gaming & TECH Summit invites attendees to embrace 'Via Infinita'—the Infinite Way—as they explore the boundless opportunities, innovations, and developments in the gaming and technology sectors. This event serves as a pivotal in-person gathering for Central and Eastern Europe (CEE), boasting eight years of successful growth and fostering innovation in various industries. Expect C-level executives, compliance experts, and government officials in areas like iGaming, eSports, Blockchain, Artificial Intelligence, Fintech, and immersive technologies.
Location: Vienna House Andel's Prague, Czech Republic.
Date: March 26-27, 2024.
Fees: EUR 179 – 479.
How to Participate: Registration and tickets here: https://hipther.com/events/prague/regprague/
---
EEGS – Eastern European Gaming Summit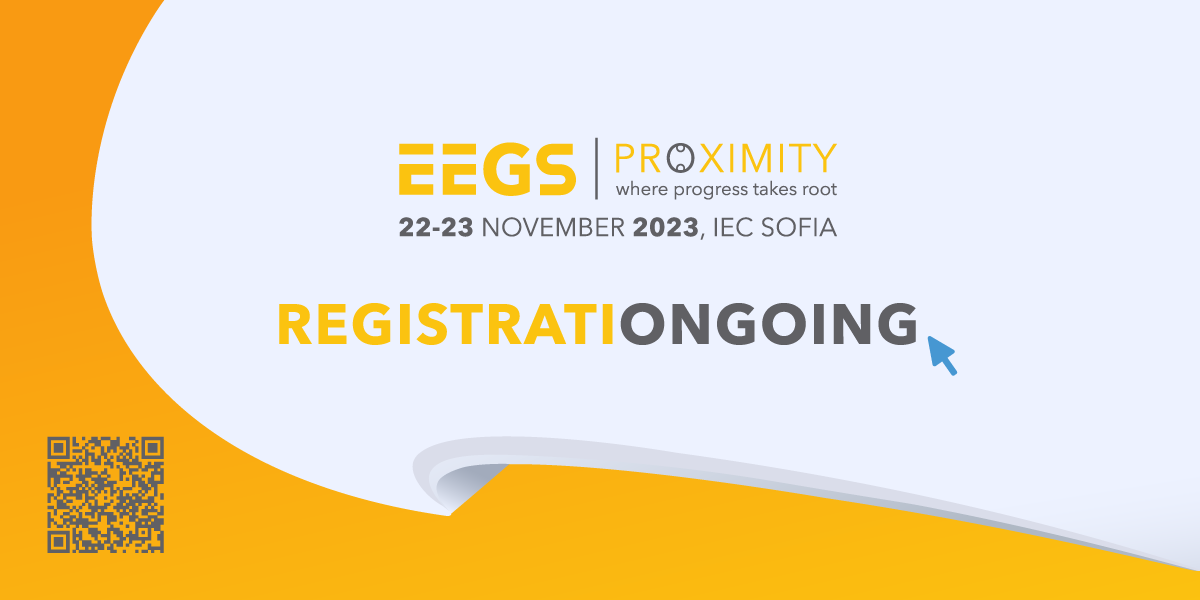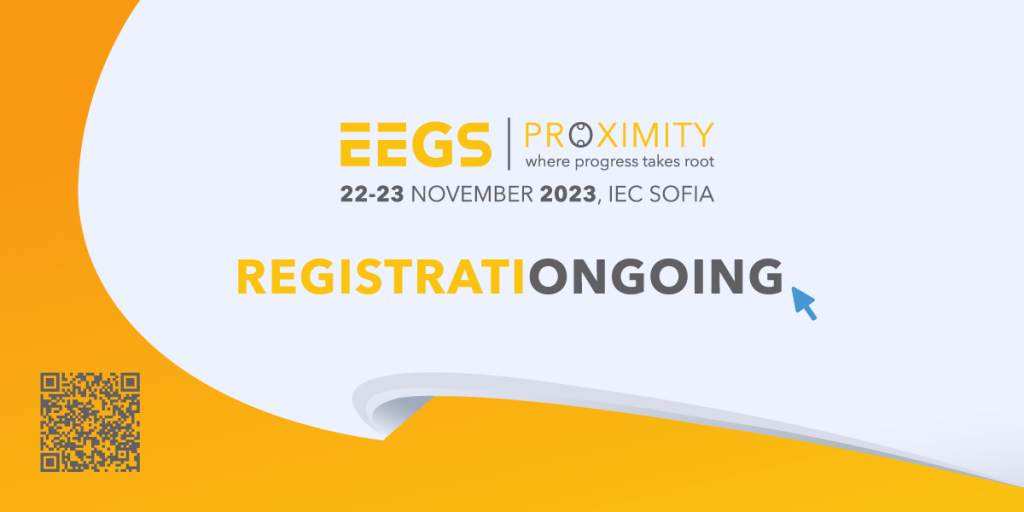 The Eastern European Gaming Summit (EEGS) is an annual gaming conference which brings together more than 50 speakers and 300+ delegates from all over world. With hundreds of leaders and thriving companies from the land-based and online gaming industry in attendance, EEGS covers groundbreaking subjects and discussions based on the latest trends, developments, and insights.
Location: Inter Expo Center in Sofia, Bulgaria.
Date: November 22-23, 2023.
How to Participate: To register for the conference, visit https://eegamingsummit.com/registration-eegs-2023/.
---
BEGE – Balkan Entertainment & Gaming Expo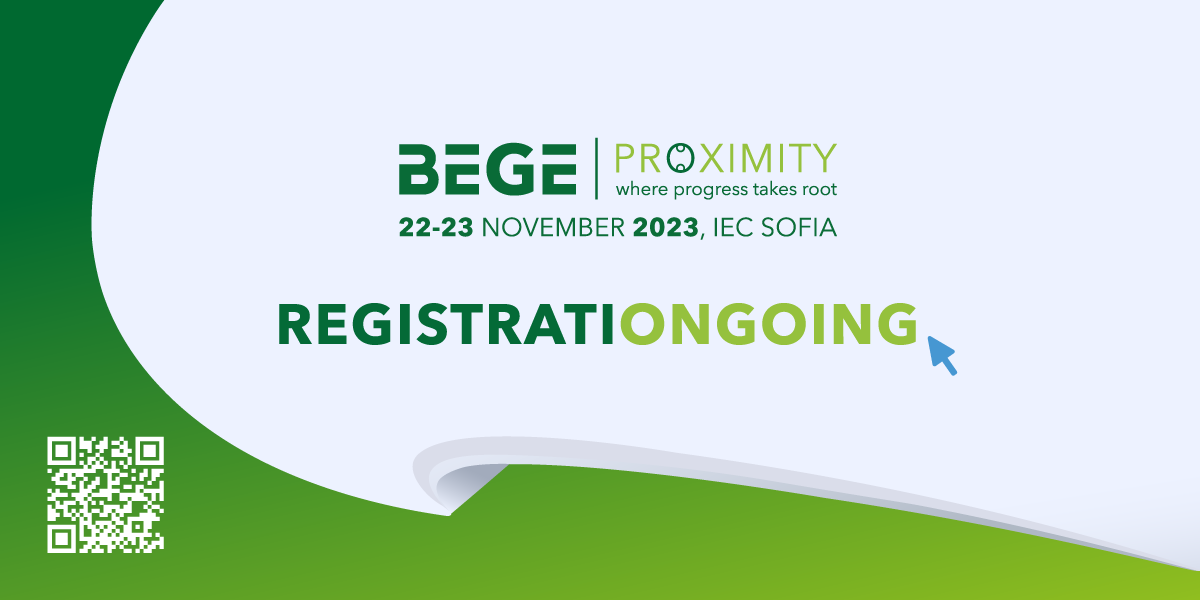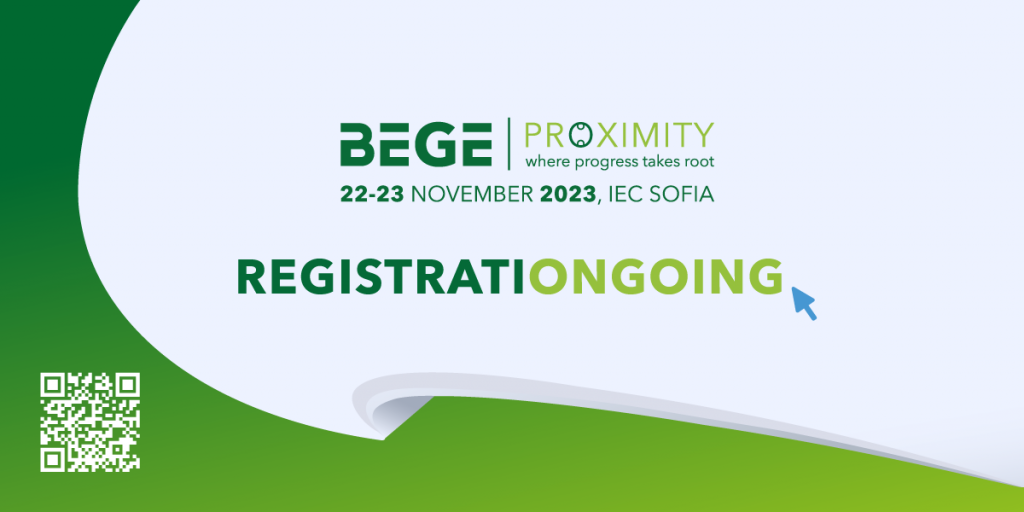 BEGE is one of the leading gaming and entertainment exhibitions in Europe. The show gathers 85+ exhibitors and over 6000 visitors from over 60 countries. Over the years, the event has gained the attention of leading companies and established itself as a preferred business venue. By providing exclusive marketing opportunities and valuable features BEGE became a meeting point for the gaming society.
Location: Inter Expo Center in Sofia, Bulgaria.
Date: November 22-23, 2023.
How to Participate: To register for the conference, visit https://www.balkangamingexpo.com/register/.
---
The 3rd Annual Gaming and Affiliate Marketing Event Greece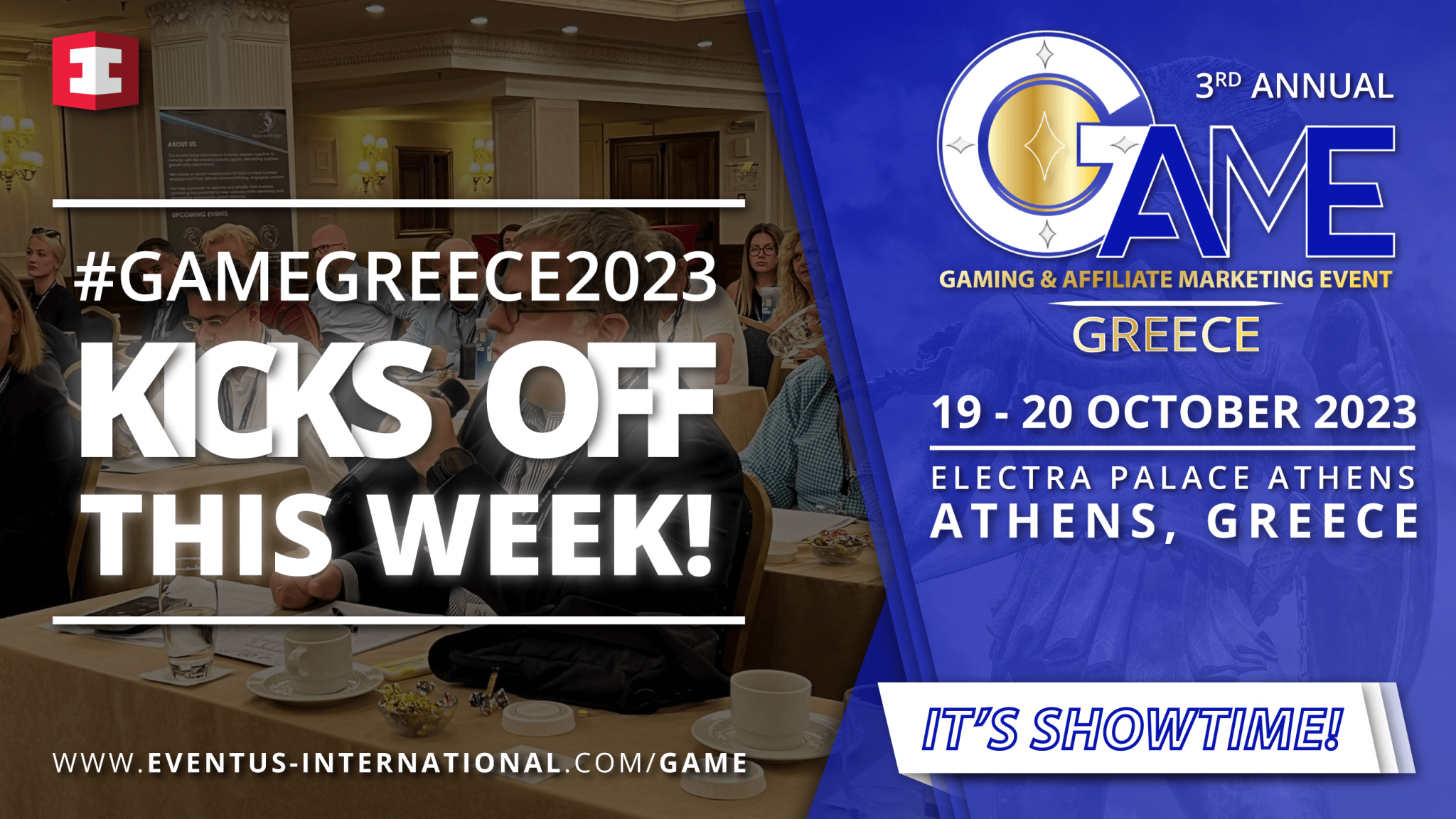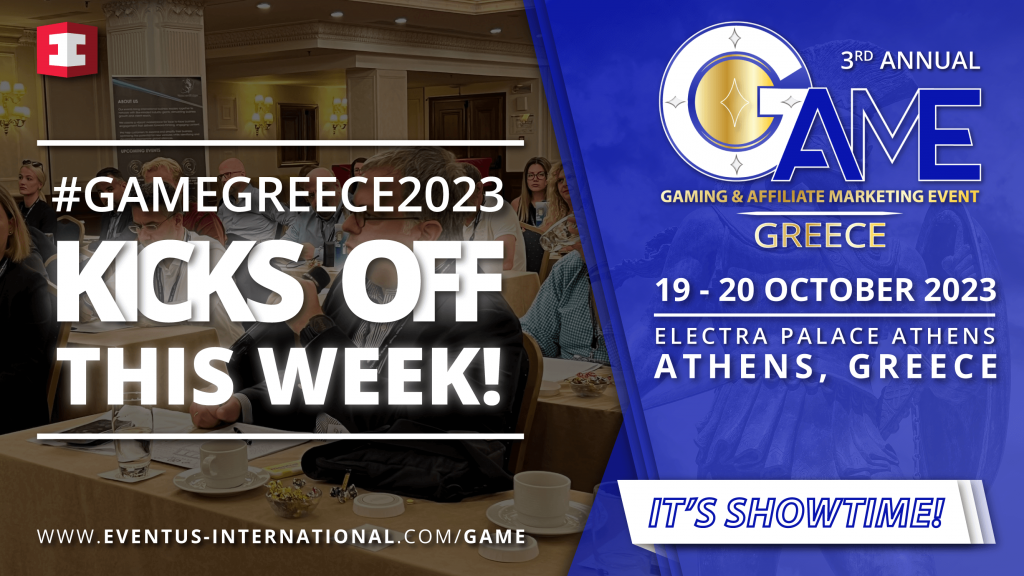 Description: The 3rd Annual Edition of the Gaming & Affiliate Marketing Event, GAME Greece 2023, shines a spotlight on Viktoria Soltesz, Chairperson and Founder/CEO of PSP Angels Group, a renowned payment consulting firm. The event sets a standard of excellence, featuring top professionals, meticulous attention to detail, and insightful panels discussing the latest in gaming and affiliate marketing. Attendees can expect valuable face-to-face interactions, industry secrets, and networking opportunities.
Location: Electra Palace in Athens, Greece.
Date: 19-20 October.
Fees: $395 – $495.
How to Participate: Registration details here: https://www.eventus-international.com/game
Speaker Lineup:
Viktoria Soltesz, Founder & CEO, PSP Angels Group
Valentina Diaco, iGaming Marketing Advisor
Carlota Rincón Muñoz, Head of Content, Vime Digital
Krister Malm, Founder & Group CEO, Oddsium
Vasilii Gamov, CMO, RichAds
Yaroslava Romaniv, Head of Marketing Communications, GR8 Tech
Teemu Lehtinen, Country Manager, Oddsium Hellas
Anastasio Vasios, Director of New Regulated Markets Compliance, SkillOnNet
Lars Kollind, Head of Business Development, Swintt
Ohad Straschnov, Senior Compliance Director, Soft2Bet
Xenia Neophytou, Managing Director, CX Financia
---
Fifth Annual Gaming and Hospitality Security Conference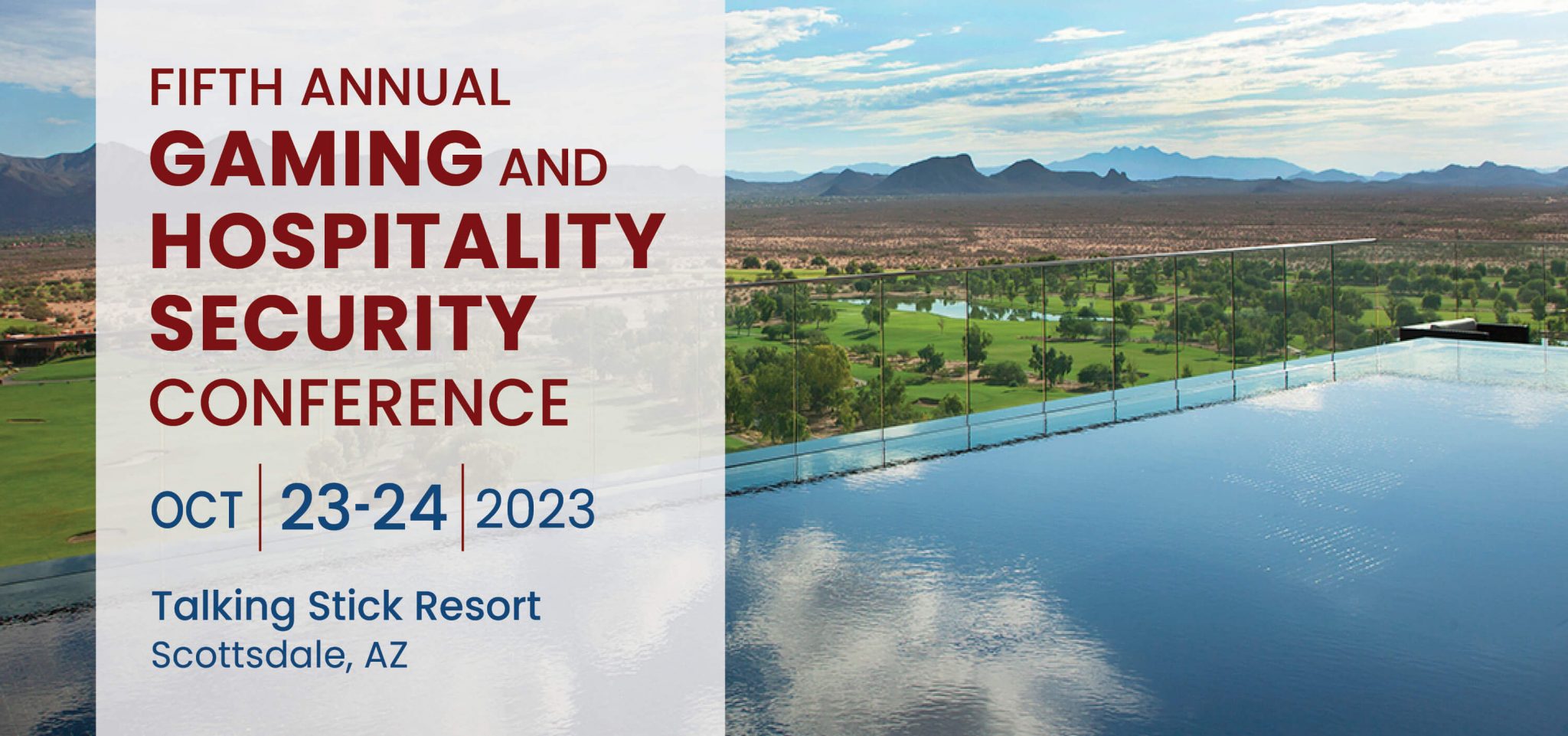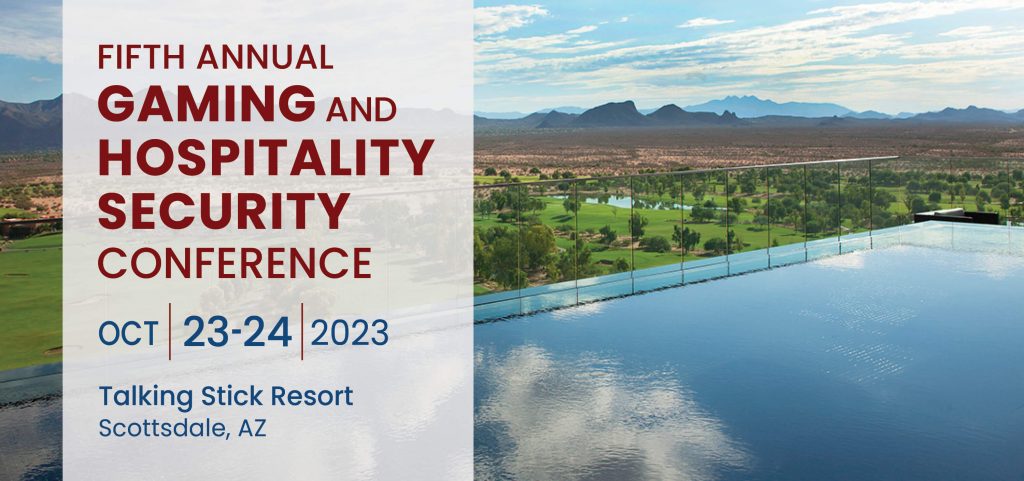 Description: Native Nation Events, a prominent conference provider in the Native American marketplace, presents the Fifth Annual Gaming and Hospitality Security Conference. This unique event, focuses on the critical aspect of security for casinos, hotels, and enterprises. You will gain insights from top security experts on safeguarding employees, customers, and brands, addressing threats such as physical violence, theft, fraud, and inappropriate behaviors. Attendees from the technology, hospitality, or security sectors are encouraged to attend this event, featuring top experts and invaluable networking opportunities.
Location: Talking Stick Resort in Scottsdale, Arizona.
Date: October 23-24, 2023.
Fees: $745 – $1,045. A 10% discount is available using the code "Holiday10," courtesy of Casinos Blockchain.
How to Participate: To register for the conference, visit https://nativenationevents.org/events-conferences/. Use the discount code "Holiday10" to receive a 10% discount on registration.
---
Online NFT Exhibit 2023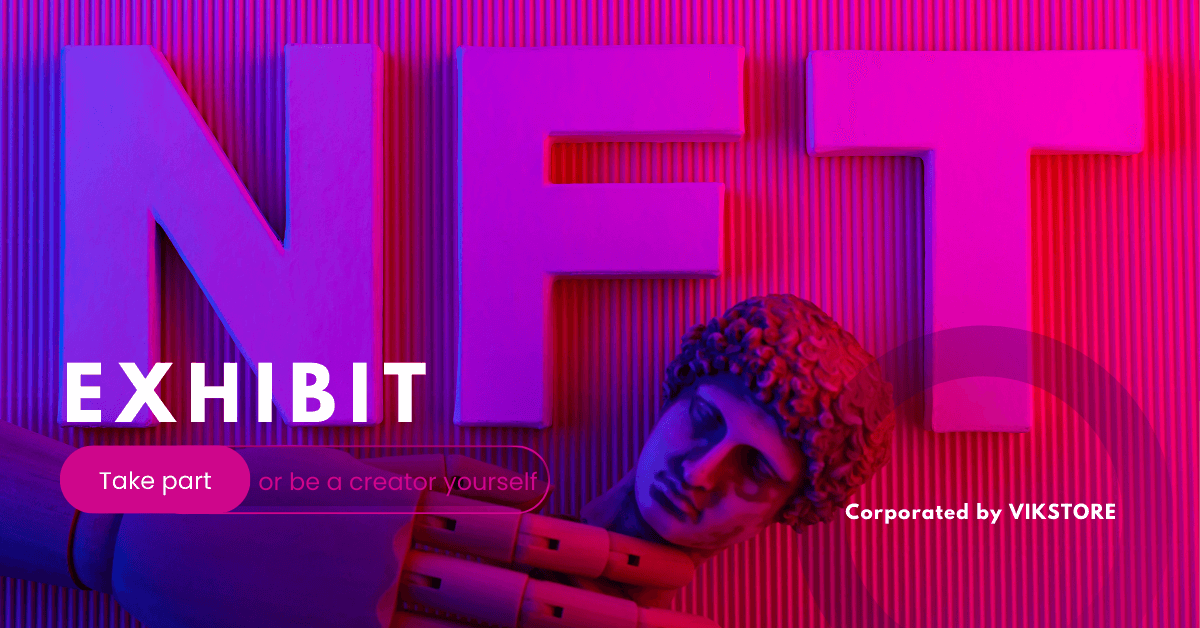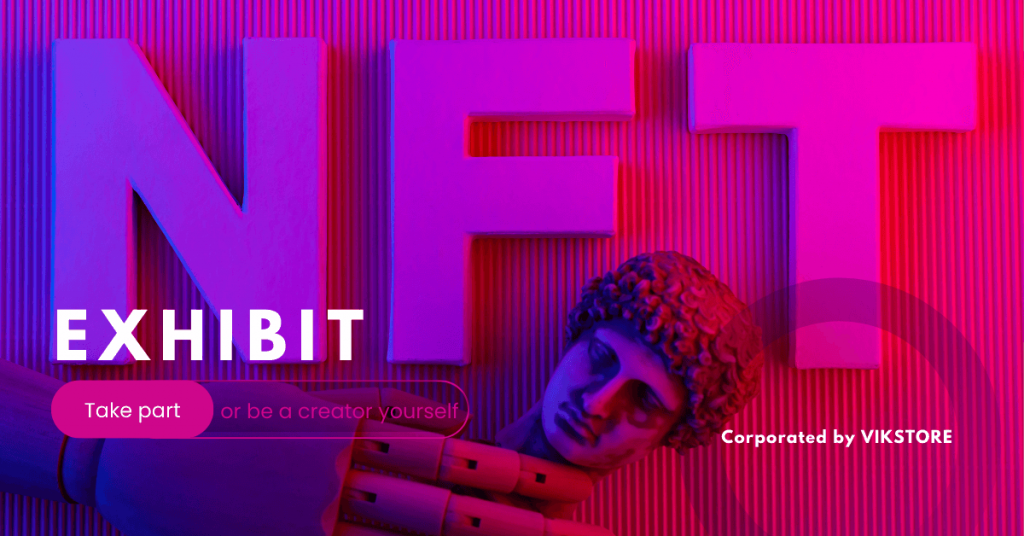 Description: The online NFT exhibition is back for its second year, featuring the latest digital artworks from Hungarian NFT artists. You can discover real NFT artworks, artist contact information, and interesting facts about them. The exhibition is hosted on the Spatial platform, offering three participation options: Facebook Live, YouTube channel, and a virtual tour. You can enter the virtual space for a chance to win free NFTs in the NFT Drop event. And don't forget to explore the NFT collection on Opensea by VIKSTORE.
Location: Virtual exhibition space on the Spatial platform.
Date: September 30, 2023.
Fees: The event is free.
How to Participate:
Via Facebook Live
Through our YouTube channel
Through a virtual tour
Participate in the NFT Drop event by entering the virtual space, finding the poster, and submitting a request for a free NFT via the provided form.
---
European Gaming Congress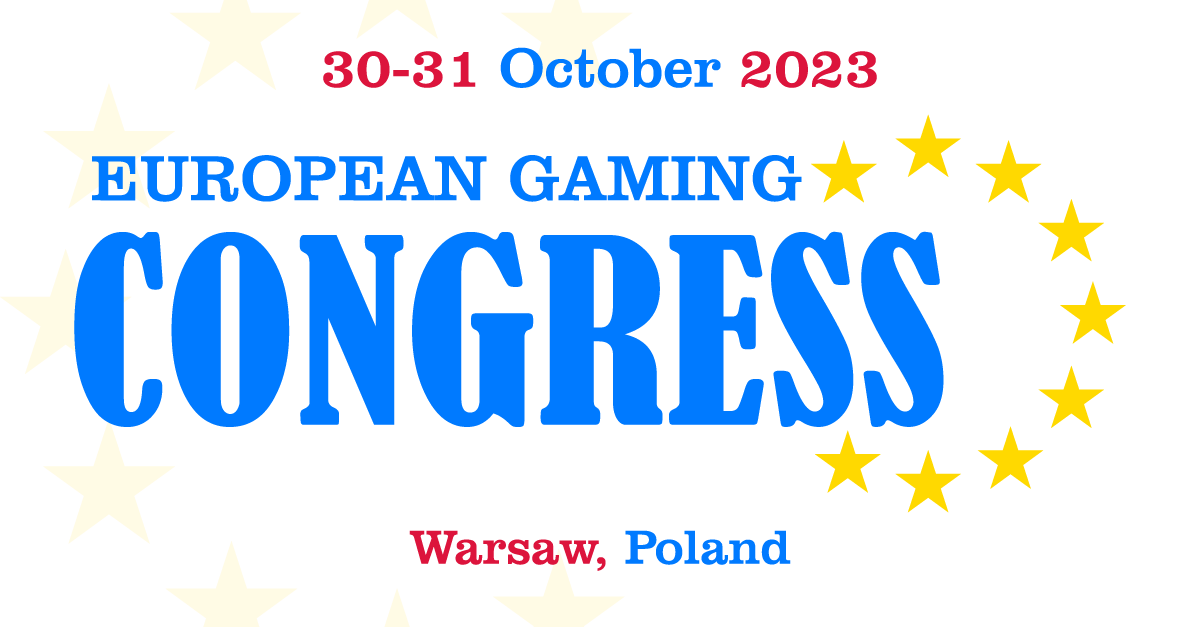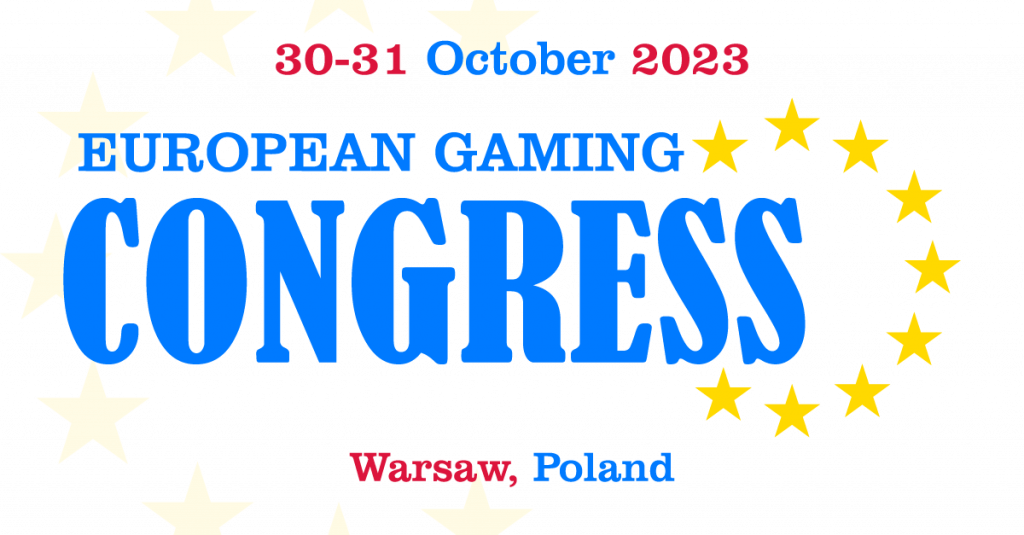 Description: The European Gaming Congress is making a dynamic return after three years, gathering compliance experts, regulators, and gaming professionals together in Warsaw. This anticipated event will spotlight gambling industry compliance updates across several European regions, promising substantial panel discussions led by influential figures. Attendees can expect a focus on staying informed about industry regulations, discovering growth opportunities, and fostering collaboration with experts in blockchain, AI, and fintech.
Speaker Lineup: Some of the event's already confirmed speakers include Patricia Lalanda from LOYRA Abogados, Bob Michniak from the Responsible Gambling Council, Lukasz Seweryniak from Superbet Poland, Adam Lamentowicz from the Polish Gaming Chamber, and Floris Assies from BetterWorldCasinos.com – just to name a few.
Location: InterContinental Warsaw, an IHG Hotel, Poland
Date: 31 October, 2023
Fees: €369 – €739
How to Participate: To register, visit https://hipther.com/events/egc/regwarsaw/.
---
GamingTECH CEE 2023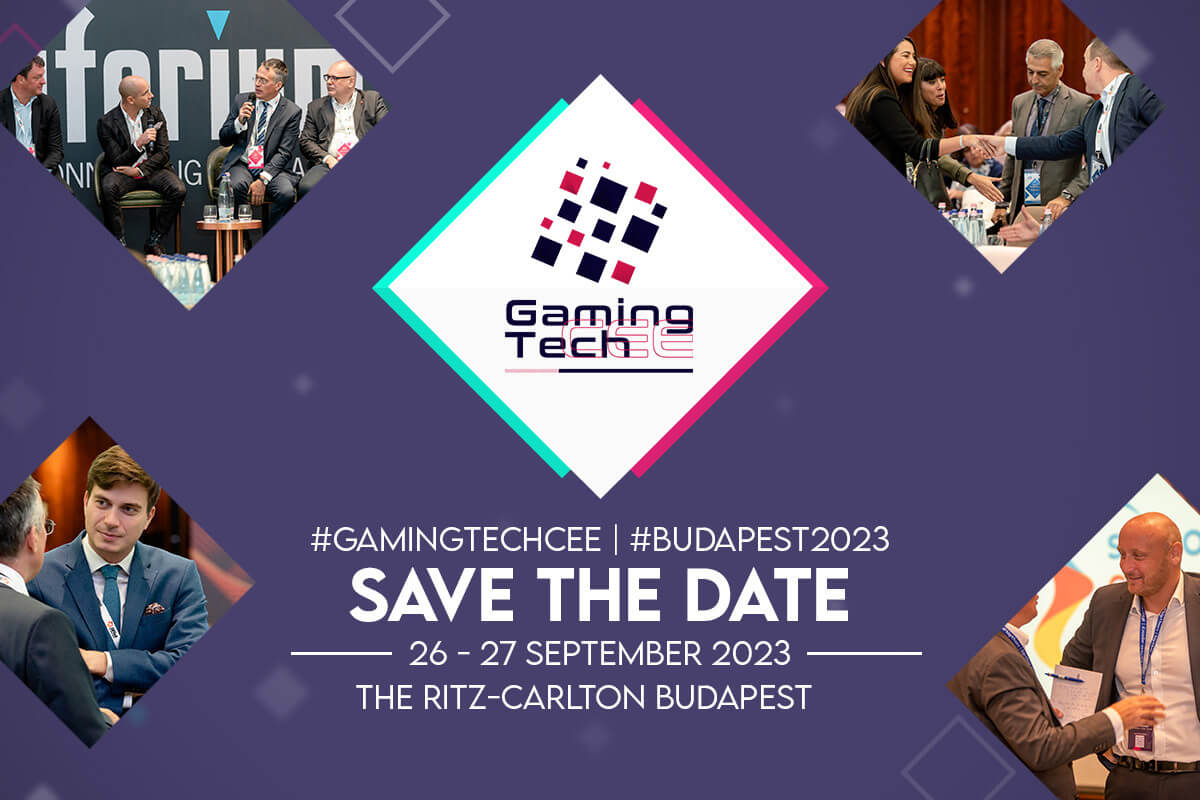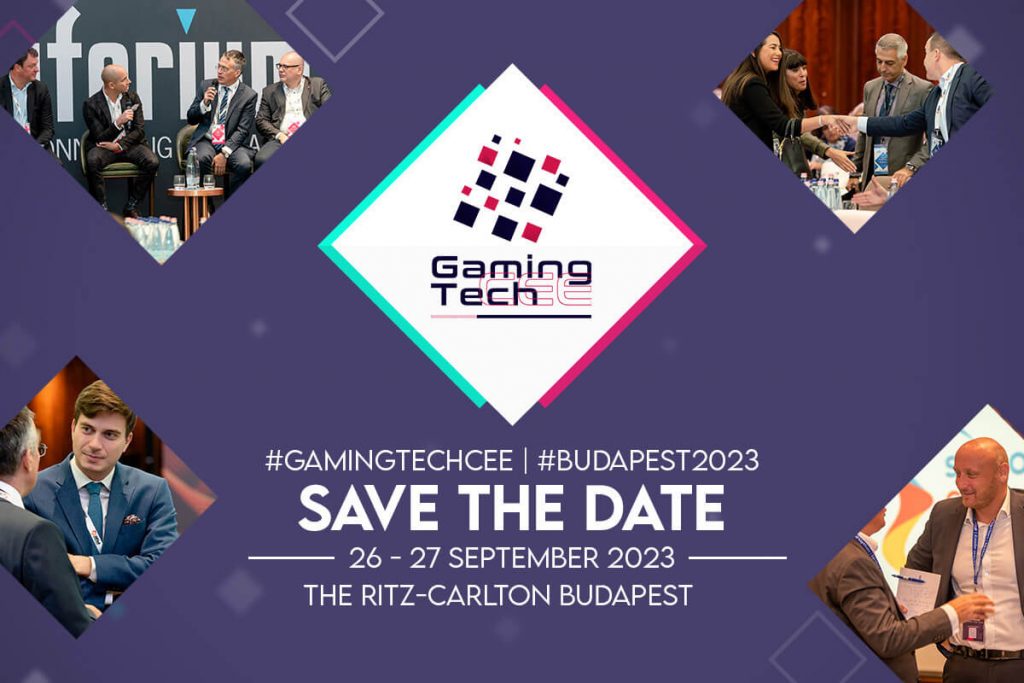 Description: Hipther Agency presents the highly-anticipated GamingTECH CEE Summit, scheduled for September. This summit explores the intersection of gambling with technology and fintech, covering topics ranging from Compliance and Responsible Gaming to the convergence of Gambling with Fintech, Web3, XR/VR/AR, and Marketing Strategy. The event features engaging discussions, networking opportunities, and a star-studded lineup of industry leaders, legal experts, and innovators.
Speaker Lineup: The speaker lineup includes notable professionals from various industries, such as Damir Hasaković from Luckia, Alex Antsyferov from Trueplay, Paula Murphy from Mindway AI, Dan Iliovici of Rombet, William J. Pascrell, III, Esq, from Princeton Public Affairs Group, and many more. Legal experts from established firms, including Petar Pešić of Pešić Law, Merit Leib of LEIB Regulatory & Compliance Risk Consulting, and Dr. Arthur Stadler of STADLER VÖLKEL Attorneys, will provide insights into compliance and responsible gambling matters.
Location: The Ritz-Carlton Budapest.
Date: September 26-27, 2023.
Fees: €529.20
How to Participate: Please refer to the event website for registration details.