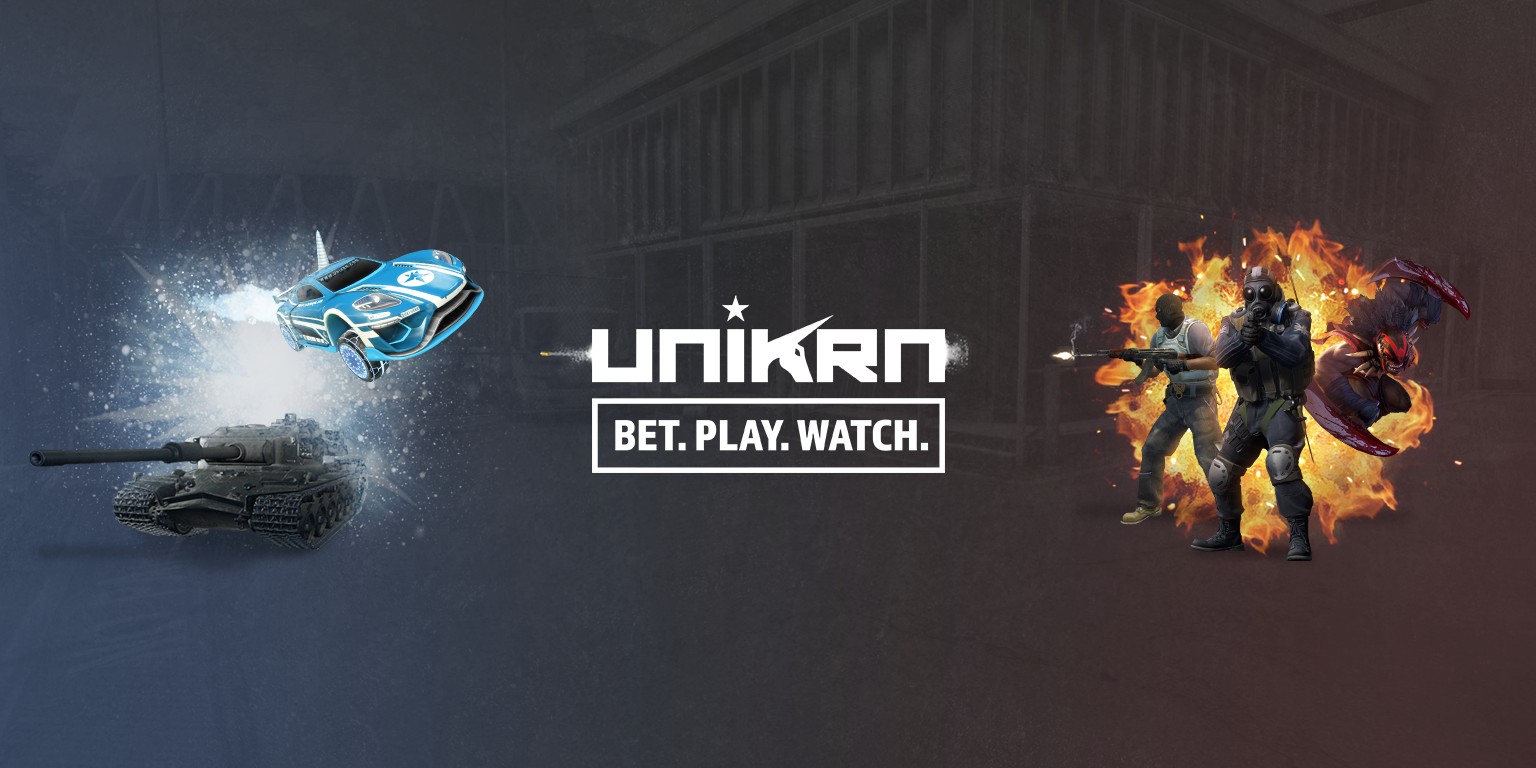 What Happened to Unikrn? | eSports Platform Closed Until 2022
As we announced earlier in the year, Unikrn, an esports betting platform and casino that accepts cryptocurrency payments (and even had its own token), has temporarily closed its doors. As one of the first ETH casino and gambling projects (their native token was on the Ethereum blockchain), we are sad to see them go.
The brand closed all accounts on September 12, 2021, urging all players to withdraw any money they had in their accounts until that date.
The exact timing of the brand's reopening hasn't been announced as of yet, although we know Unikrn will come back at some point in 2022.
It is now known, however, that iGaming giants Entain have purchased the brand from its original owners. The British conglomerate is also the owner of Ladbrokes and Bwin, two of the world's most recognizable betting brands.
Alternatives to Unikrn
While you wait for Unikrn's triumphant return, have a look at the following websites.
All options listed below accept cryptocurrency payments and offer a decent selection of eSports betting options alongside online casino games (some of which are exclusive and provably fair!)
Our top pick here is Thunderpick, a crypto bookie that emphasizes eSports betting with a range of unique special markets, plus an amazing selection of sports. We are also major fans of BC.Game's new sports betting selection, so make sure you check that out, too.
Why Did Unikrn Go Offline?
We can't know for sure what caused Unikrn to close their operation – if only temporarily – now they were acquired by Entain.
Unikrn themselves say that they had to turn off their operations to adapt to the change since they are a sizeable company going through a transition period.
However, acquisitions such as these happen frequently, and they don't always require considerable downtime. We expect major changes to the brand, and, in fact, Unikrn themselves hint at that. From their website:
When we re-launch, Unikrn will be much-improved over its already award-winning self!

What Can I Expect From the Relaunch
While details of Unirkn's relaunch are still murky, we at least already know the brand is sure to make a comeback in 2022.
Do note that old users will not be able to reopen their old accounts, which were permanently closed.
What's more, Entain may not operate in all regions that it did, since the brand has announced they will be dropping their Isle of Man license and acquiring new ones.
In practice, this means that, if you were a Unikrn player, you may not be able to continue playing at this brand when it does come back.
It's expected that the betting site will still focus on eSports since it was its main area of expertise, but there is a high likelihood Unikrn will be transformed into a more traditional betting site and online casino, taking full advantage of the infrastructure that Entain has already in place for its other brands.
Will Unikrn Still Accept Crypto?
Entain's acquisition of Unikrn is a big deal, and we expect to see big changes made to the website.
While we don't know nor can't predict if crypto payments will still be on the table for Unikrn, we know that UnikoinGold (UKG) will not be making a comeback. The token was discontinued over a year ago and Unikrn has urged all token holders to withdraw them to an ERC20-capable crypto wallet.
As fans of the brand, we hope Unikrn does support cryptocurrency payments when it returns. We'll keep you posted!
In the meantime, we'll leave you with a list of blockchain gambling sites that feature both an online casino and sports betting platform (including esports!)