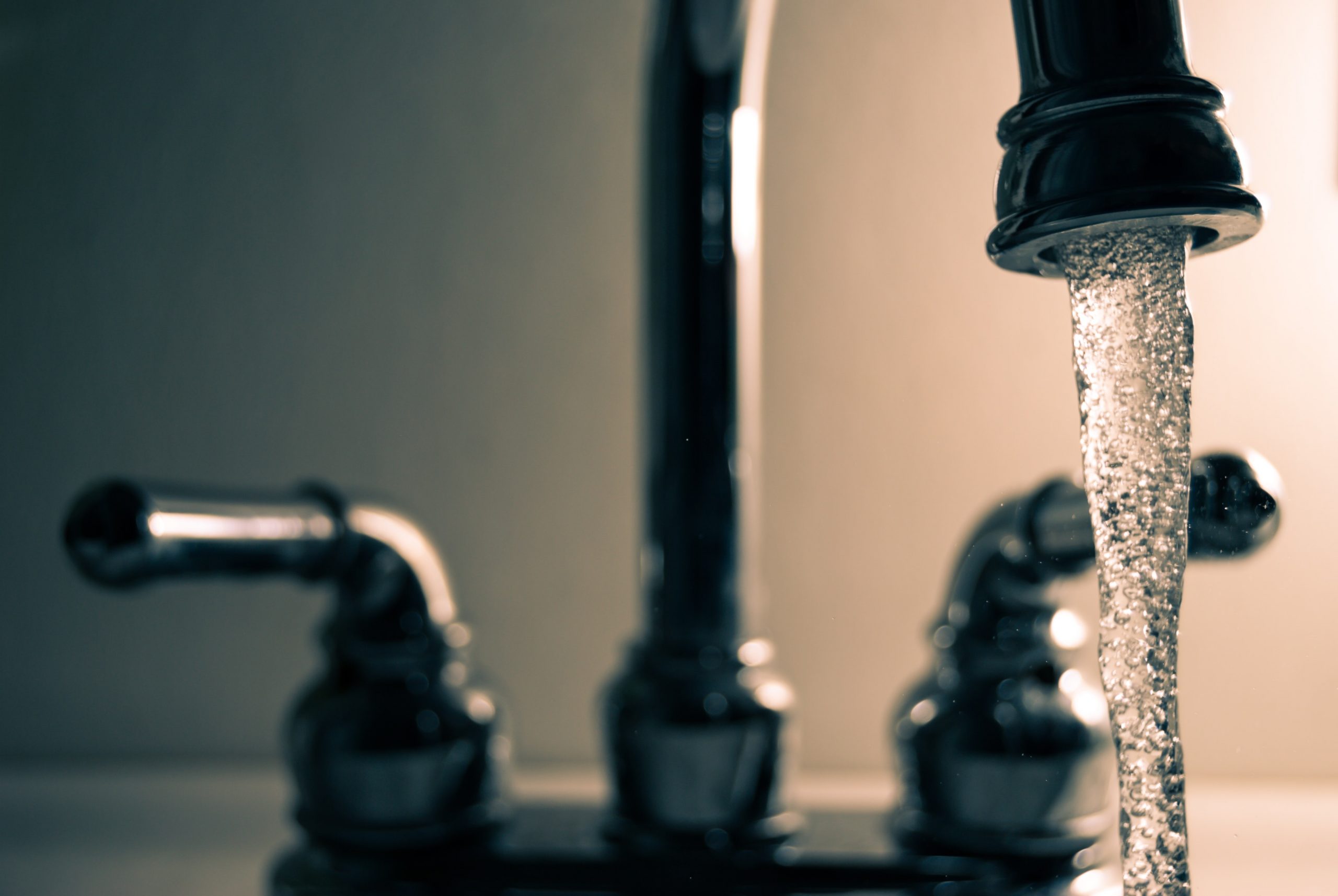 Updated: January 3, 2022
Bitcoin Faucets – Are They Really Worth It?
If you're here, you've probably heard of Bitcoin faucets before.
Yes, faucets, the mythical websites that hand out coins free of cost, theoretically allowing you to profit out of their goodwill.
But is it really that simple?
Throughout this article, we will address the pros and cons of Bitcoin faucets, especially those that you can find at blockchain casinos.
By the end, you will have the power to make an informed decision when signing up at a casino or website with a free Bitcoin faucet.
Top Bitcoin Casinos With Free Bitcoin Faucets
What Are Bitcoin Faucets?
A Bitcoin faucet is a website or website feature that hands out free Bitcoin to its users.
Although Bitcoin faucets are, by far, the most common, there are also faucets that give out other coins, such as Ethereum, Litecoin, or Dogecoin.
A simple way to understand Bitcoin faucets is to trace the word's etymology.
"Faucet" means water tap, and Bitcoin faucets, in a simplified way, work just like an open tap of water. Instead of good, old H20, however, they constantly drop Bitcoin to those willing to collect it.
But here's the catch: the tap is just barely open, and only a few droplets fall down at any giving time. That is, you can only receive a very small amount of Bitcoin from Bitcoin faucets. So much so, that faucets often use Satoshi (which is equivalent to only 0.00000001 BTC) as a currency unit.
Are Bitcoin Faucets Worth It?
If "free Bitcoin" is sounding too good to be true, it's because it probably is. Although you won't have to purchase the coins or pay a fee, there is almost invariably a cost:
Many Bitcoin faucets are time-consuming.
Several faucets pay out only if you fulfil tasks, like filling out surveys or watching ads.
Others exist to promote the brand's other products – which is what often happens with Bitcoin gambling with faucets.
If you think about it, it's only logical: the websites that host the faucets must cover their costs somehow, and, as it often is with the internet, the solution is often advertising.
The time you have to expend with faucets also has a simple explanation: it's there to discourage abuse and bots.
While these are certainly drawbacks, they may not be a deal-breaker, depending on how much time and effort you're willing to put in for what may be a meagre reward.
Bitcoin Gambling With Faucets
Bitcoin faucets and Bitcoin casinos are a match made in heaven: they both cover a similar target audience which is looking for a fun way to pass the time – and, hopefully, win some Bitcoin.
That's why most Bitcoin gambling websites originally offered free faucets alongside their more traditional games.
Currently, however, most Bitcoin casinos – such as Stake and Primedice – have "closed the tap" and discontinued their faucets. This happened for several reasons:
The casinos were looking to invest in other areas of their product.
Blockchain casino bonuses became more common and rewarding, replacing the need for free faucets.
The casinos were the target of frequent faucet abuse, especially with the use of highly complex bots.
Consequently, Bitcoin gambling with faucets is mostly obsolete, as we've mentioned before. But not all. A few casinos still have free faucets.
Our favourite is, by far, Betfury. Not only does the brand provide a Bitcoin faucet paying out a variable amount of Satoshi every 20 minutes, but it also comes with a variety of unlockable other faucets (for a price) that give out other coins and offer you more flexibility.
Just remember: the main purpose of faucets at Bitcoin gambling sites like Betfury is not to hand out free money. They're there to advertise the brand and its games.
They can be handy if you're looking to test out the casino without investing some of your Bitcoin first! Let's find out why.

With more than 1,000 games and promotions aplenty, there are many reasons why BetFury is one of our favorite gambling Dapps.
However, one thing that makes BetFury really unique is the free Bitcoin faucet, giving out small amounts of BTC several times per day.
To participate, you simply have to wait for the faucet to be ready and complete a captcha to unlock it.
At the time of writing, the free faucet paid out 10 Satoshi every 20 minutes, up to a daily ceiling of 720 Satoshi. However, the casino reserves the right to change the amount at any time.
But there's more – you can also buy into other daily faucets, for even more free Bitcoin and even Ethereum. Each purchaseable box is unique and available for a limited time only.
Of course, you can use the coins you earned through the faucet at Betfury's casino games, or withdraw them into your wallet.

DuckDice is an alternative to Betfury with a free faucet where you can win tokens after competing against the computer on a thrilling tic-tac-toe game.
This dice-focused crypto casino also offers a free 'duck hunt' game where you can win modest prizes.
DuckDice's faucet, however, is severely restricted:
You can only claim it if your balance is zero.
You only earn 0.0000015 BTC.
You can only cash out the faucet if you reach 0.002 BTC.
But there are other options still…

CryptoSkull is a barebones cryptocurrency casino where you can play a minesweeper-like game for free using its faucet.
Unlike DuckDice, you won't have to play any minigames to unlock the faucet: all you have to do is claim the offered bonus, and you're good to go!
Just like DuckDice, however, you also have to reach a minimum threshold before you can withdraw any faucet winnings.
That's why we recommend Betfury over both DuckDuckDice and CryptoSkull, especially if you're looking for a more well-rounded Bitcoin gambling experience on top of the Bitcoin faucet:
What's The Highest Paying Bitcoin Faucet?
In the past, not long after Bitcoin was invented, faucets were highly profitable. In an effort to promote the coin (and because its worth at the time was only a fraction of todays'), faucets would pay out much larger amounts, giving lucky early users up to 5 BTC!
But that amount has, since then, decreased exponentially. Like we mentioned at the start, Bitcoin faucets nowadays generally offer very small amounts of coin.
This is true across the board, meaning that even the highest paying Bitcoin faucet will only give you a very small profit, often at the expense of a considerable time investment.
That's why it's important to know which faucets currently offer the best profit vs. time-investment ratio. Let's explain why it's so important.
The first thing you should understand is that there are two main types of faucets:
Those that reward relatively high prizes at a certain time only (maybe once a day, or every couple of hours).
Those that consistently give out a very small amount of Satoshi, on a much more regular basis, but requiring a possibly larger time investment.
Maybe you do have the time to come back and fulfil a simple task every 20 minutes, maybe you don't. But let's assume that you do. If so, adding up the daily total will tell you which faucet pays out the most on a daily basis.
Of course, time is money. Even when adding up the total, you should always consider the effort it took to unlock the Bitcoin.
All this research, of course, is a time investment in itself. What's more, Bitcoin faucets often change their drops, increasing or decreasing dramatically the amount of Satoshi on offer. This research, then, is going to be an ongoing effort.
To counter that and have a more consistent user base, some faucets also provide ways to multiply your earnings, such as:
Games
Jackpots
Competitions
For the most part, those games and competitions are not skill-based, akin to casino games. Exactly like casino games, there is often an element of risk to them as well.
Are Bitcoin Faucets Legit?
While there are a lot of Bitcoin faucets out there, not all are fully legitimate and safe.
Some websites also only last for a small amount of time, either because they're not profitable or because they don't become very popular.
As usual, we recommend that you only use reputable websites. With Bitcoin casinos with Bitcoin faucets, the easiest way is choosing websites that have a valid gambling license, such as Betfury and DuckDice!