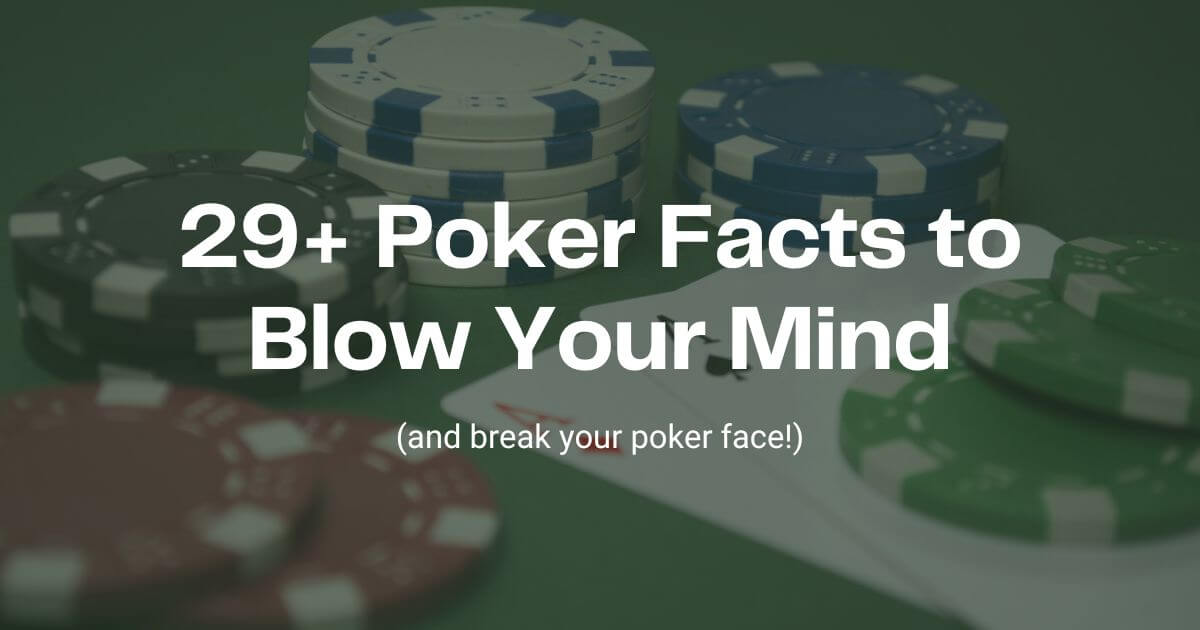 29+ Poker Facts That Will Break Your Poker Face (And Blow Your Mind)
Poker is wildly popular – and, if you're here, you are probably a poker enthusiast yourself. But do you really know everything about poker?
Our selection of poker facts is sure to surprise you. We compiled the most interesting poker trivia – from the history of the game to player highlights and unique events, you want it, we've got it.
So whether you're a seasoned player or a poker newbie, prepare to be dazzled by these poker facts and stats!
Poker Facts: Editor's Choice
Here is the most interesting poker trivia our casino review team has come across:
Over 100 million players enjoy poker on a daily basis. Online poker has played a huge part in this astronomical growth.
The first real-money online poker game was played in 1998. The industry has grown exponentially since – and shows no signs of slowing down!
In 2007, Andrei Karpov bet his wife on poker. Not only did he lose, but she later left him and married the winner of the pot. Tough luck, Andrei!
Poker started in 1829 in New Orleans. French settlers brought the game of poque, which then evolved into contemporary poker.
And now, let's talk a little more about these fascinating poker stories:
History of Poker
What are the two things that make poker, well, poker? Betting and bluffing! And, while modern poker has only been around for a couple of centuries, there are plenty of "poker origins game" contenders.
Here's what you need to know about the past of the world's most popular card betting game:
1. Poker comes from Persia… and France… and England
Poker, as we know it today, emerged in the United States in the early or mid-18th century, spreading through the Mississippi River. However, the origins of the game can be traced to the:
Persian game of As-Nas of 20-25 cards – four or five designs with an (As (آس), Shah (شاه), Bibi (بی‌بی), Serbaz (سرباز), and Lakat (لکات).
Poque, a French game played as early as the 15th century, which also involves chance and bluffing. This is what New Orleans settlers were playing and what likely started poker in the US.
Brag or Bragg, a British bluffing game, that exists to this day (but it's way less popular than poker)
And these are just a few examples! You will find poker forerunners in all corners of the world – but no game as popular as the original.
2. The Joker Wasn't Always Part of the Deck
The Joker first made an appearance in the 1860s, in a game called Euchre (which was incredibly popular during the Civil War). It was adopted as a trump card and eventually became a wild card or a card that could represent any other cards in poker.
3. The Dead Man's Hand Is a Famous Poker Myth – But There's a Bit of Truth to It.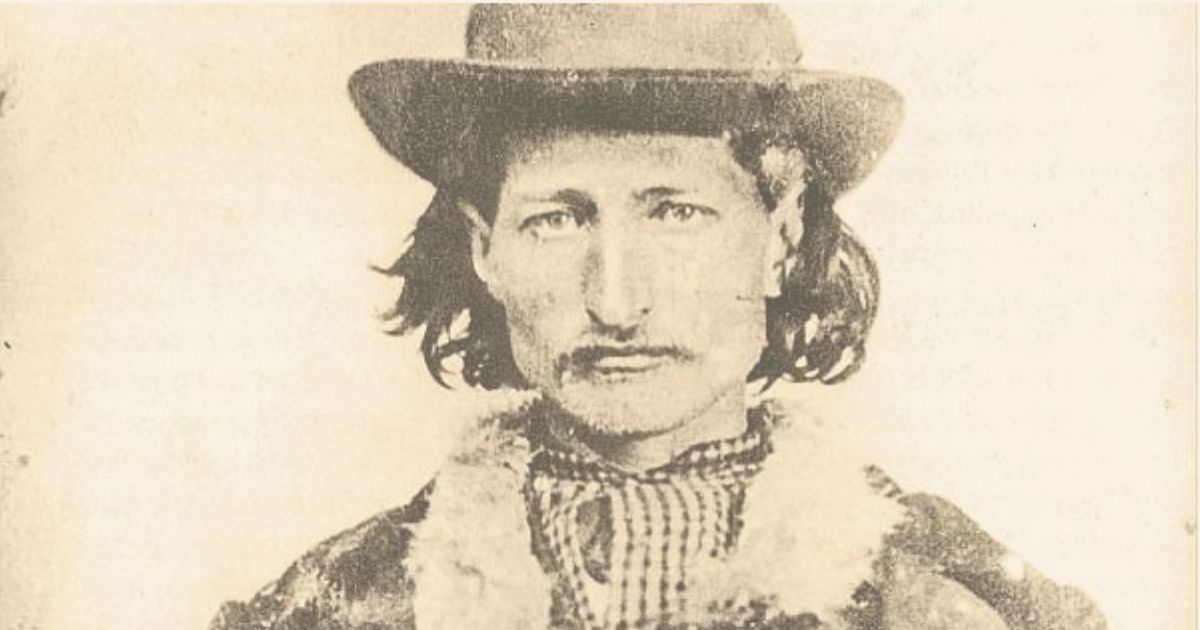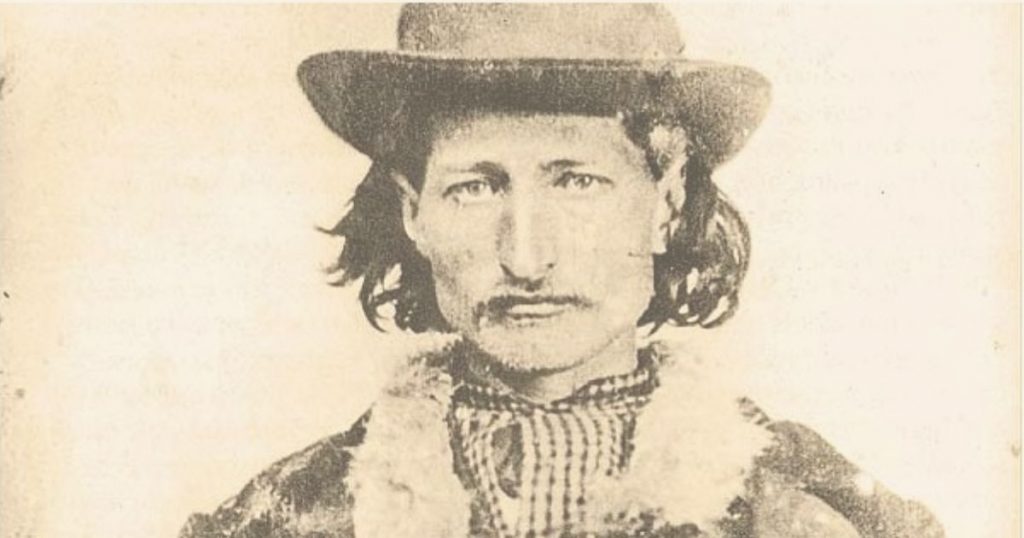 Early poker used to wild and the Dead Man's Hand is one story that definitely proves this.
The story goes that Wild Bill Hickok was playing poker in Deadwood, South Dakota when he was shot in the back of the head and killed. When they went through his belongings, they found that he was holding a pair of black aces and eights – which has come to be known as the Dead Man's Hand.
While the story wasn't reported right after the incident we do know Hickock died playing poker – and pokers have embraced the lingo.
In fact, the Las Vegas Metropolitan Police Department Homicide Division, the Los Angeles Police Department CRASH squad, and the Armed Forces Medical Examiner System also all have a variation of the Dead Man's Hand in their insignia.
4. The First Poker Tournament Had Ballot Voting
In 1970, Benny Binion invited the seven top poker players of the time to his Horseshoe Casino in Las Vegas. This single tournament is considered the origin of the World Series of Poker (WSOP) Competition, which is currently the most elite tournament in the world.
The winner was elected by his peers – and it was Johnny Moss, who got a silver cup for his efforts. Today, prize pools AND deciding winners are both different. In 2022, the first prize at the WSOP was an insane $10,000,000!
5. Online Poker Was Born on January 1, 1998
Today, Internet poker is a multi-million dollar industry with thousands of players online at any hour of the day (or night!).
But it all started on January 1, 1998, when the first online poker game, Planet Poker, was launched. Before Planet Poker, online games never involved real money. Sure, you could join a chat room or even play a flash game, but you couldn't wager any real money on the outcome.
On January 1st, 1998 everything changed and poker would never be the same. Today, there are thousands of poker rooms – and, of course, our favorite, online crypto poker!
6. Richard Nixon Funded His First Political Campaign With Poker Money.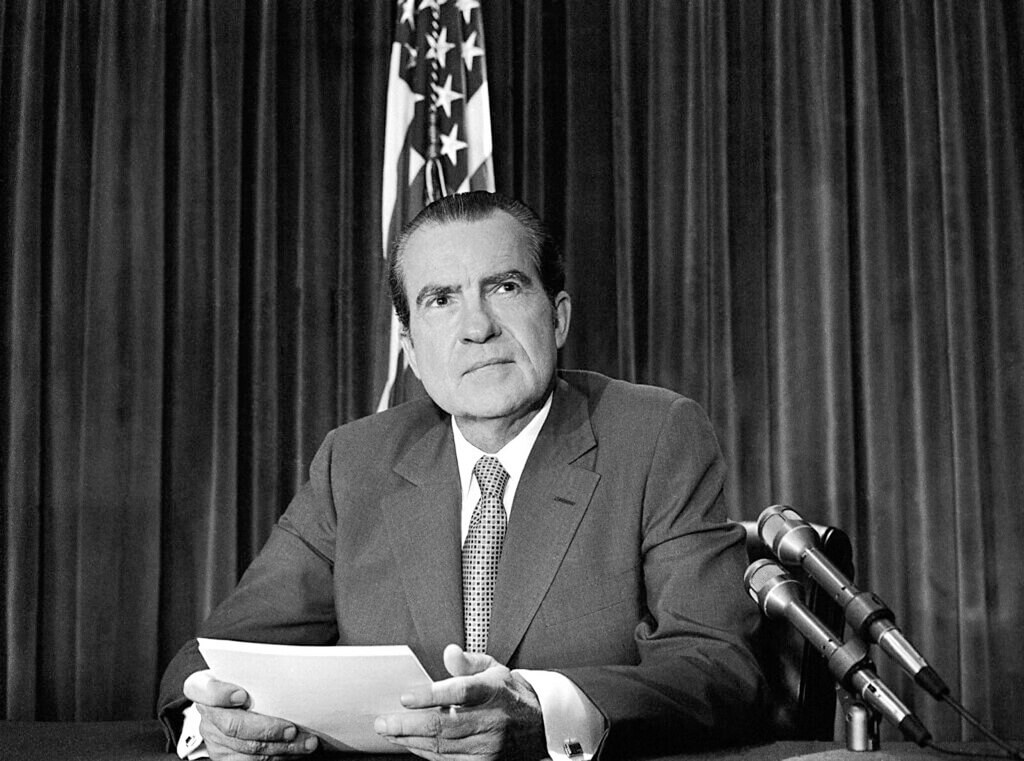 Nixon was an avid poker player – and, by all accounts, he was pretty good at it. So good, that he used his poker earnings to help finance his first political campaign.
While the future president was stationed at the Solomon Islands (during World War II) he regularly played poker with other servicemen. He became such a card shark, in fact, that he was able to amass a small fortune – which he then used to help finance his run for the Congressional seat in California in 1946.
7. Underground Poker Games in New York City Used to Be a Pretty Big Deal
Poker games have been around in New York City for decdes- but they really came into their own in the 1980s and 1990s. Card clubs like Diamond Club, the Mayfair Club, and (more recently) Rounders on West 25th Street were all popular haunts for poker players looking to make some quick cash.
Unfortunately, these games were often raided by the police – leading to multiple arrests and high-profile cases. How high-profile, you ask? Well, one name that comes to mind is Alex Rodriguez of the New York Yankees who was officially reprimanded by Major League Baseball for playing and even running illegal poker games. 
Poker Tournaments and Player Trivia
What would poker be without its tournaments? These days, there are hundreds of games and high-stakes tournaments around the world. You can watch streams and enjoy world-class play 24/7.
Big-name poker players can count on million-dollar prizes – though they can also lose hundreds of thousands of dollars in a single hand. In this section, we explore the most interesting poker trivia on tournaments and key players:
8. The World's Largest Poker Tournament is Held in Las Vegas
The World Series of Poker hosts the world's largest poker tournament every year, with over 7,000 players vying for a multi-million dollar prize. The tournament features 101 events, covering all major poker variants, and lasts several consecutive days over two months!
In 2020, following the COVID-19 pandemic, an online expansion was born. Both 2020 and 2021 featured dedicated online series, in addition to the regular live event in Las Vegas.
9. The Number One Poker Player in the World is from Ecuador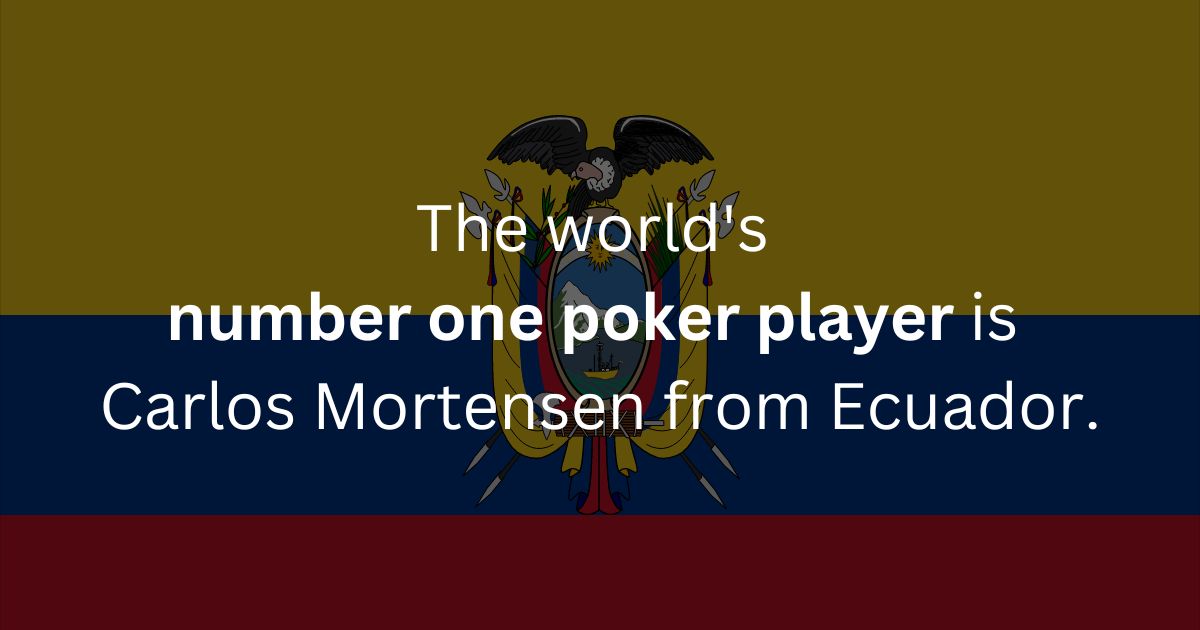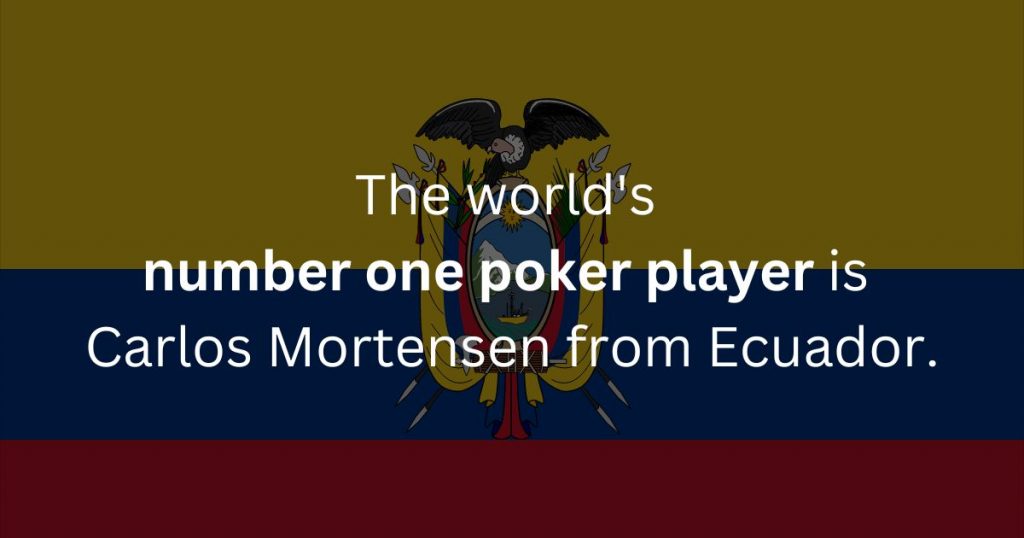 This fact might come as a surprise to some, but it's true!
While the U.S. has the most people playing poker, the world's top player hails from the land of volcanoes and ancient turtles! Carlos Mortensen boasts a whooping $6,738,670 in WPT earnings.
And, the number two player isn't from the US either – Daniel Negreanu is a six-time World Series of Poker (WSOP) bracelet winner that comes from… Canada!
10. Professional Poker Players Don't Play That Much
It's a common misconception that professional poker players are always playing – but the reality is, they don't have to. Many pro poker players supplement their income with coaching, participating in TV shows, writing, and other activities.
In fact, some of the most successful players in the world are very selective about their tournaments. For example, Doug Polk makes a large chunk of his money on his 350k+ subscriber YouTube channel.
11. Phil Ivey is the Youngest Poker Player to Win 10 WSOP Bracelets
At the age of 45, poker legend Phil Ivey has already won 10 WSOP bracelets, along with one World Poker Tour title. After winning three World Series of Poker bracelets in 2002, media nicknamed him "The Phenomenon" – and with good reason. Ivey is considered one of the best all-round players in the world and has been inducted into the Poker Hall of Fame.
Speaking of the Hall of Fame:
12. The Poker Hall of Fame Only Has 60 Inductees
The Poker Hall of Fame, much like other sports Halls of Fame, was created to honor the game's best and most influential players.
Established in 1979 by Benny Binion, the inaugural class included Johnny Moss (The Grand Old Man of Poker) and our old friend Wild Bill Hickok. Yup, that's the Dead Man's Hand guy. Other 1979 inductees included Edmond Hoyle who wrote the book on the rules of whist and Felton McCorquodale who introduced Texas Hold'em to Las Vegas.
Today, the Poker Hall of Fame includes 60 members, with Layne Flack (who amassed more than $5 million in tournament winnings) being the latest inductee.
13. As Long As You Have a Chip and a Chair, Not All Is Lost
In 1982, Jack Straus had one of the best poker comebacks in history and there's a lesson for all to be learned there.
Jack "Treetop" Straus was a popular professional poker player who won the 1982 World Series of Poker Main Event. But it wasn't simply winning – it was how he won.
At one point, Treetop had only one chip remaining – and yet he managed to make an incredible comeback and win the tournament. This amazing feat gave us the "chip and a chair" phrase in poker, which means that even a player who is down to their last chip still has a chance to win the tournament.
Good motto in life too, if you ask us!
14. Making Money Off Poker? Thank Billy Baxter for Your Tax Rates.
Billy Baxter is a legendary figure in the world of professional poker. He has won multiple World Series of Poker bracelets and is a member of the Poker Hall of Fame.
He is also responsible for one of the biggest changes in the poker world – the Baxter v. United States case ruling.
In 1986, Baxter went to court against the IRS and won! The court's ruling means that gambling winnings can be treated as business income for federal income tax purposes. Not only does this protect professional poker players (e.g., by allowing them to save up for retirement), but it also means they get a tax discount since business income is taxed at a lower rate.
Thanks, Billy Baxter!
15. Jennifer Harman Is a True Poker Princess
The world of poker is still largely male-dominated. But there are a few women who have made their mark in the game – and Jennifer Harman is one of them.
She is one of only four women to have won two World Series of Poker bracelets in open events. Jennifer also the only woman to regularly play the "Big Game" at the Belaggio.
And, she's using her skills to raise money for important causes, too. She has raised hundreds of thousands of dollars for animal cruelty prevention and kidney disease prevention.
16. We Lived Through a Poker Boom – And It Was Fairly Recent, Too.
Between 2003 and 2006 poker saw a massive surge in popularity – so much so that we now call the period "the poker boom." An early influence this surge was the film Rounders, released in 1998, but Planet Poker (yup, the online poker site) also played a major role.
Another big factor? Amateur Chris Moneymaker wound up winning the WSOP Main Event that year – and it was the first year the even was televised.
The perfect storm, if you will.
17. Chris Moneymaker Was So Influential That We Talk of the Moneymaker Effect
Chris Moneymaker's impact on poker cannot be understated – and that's why we have what's known as the Moneymaker Effect. The 27-year-old accountant had qualified for the WSOP through a satellite PokerStars tournament, and went on to win the whole thing.
His story was so captivating that it spurred on a new generation of poker players – many of whom had never even played the game live. In a post-Moneymaker world, we know anybody, pro or amateur, can go on to topple the best in the business.
Psst! By the way, Moneymaker is a real family name. Chris' ancestors were German coin minters who anglicized their name. No nicknames here!
18. Hall of Shame? How Andrei Karpov Lost His Wife
Not all poker players get famous for the right reasons. In 2007, Andrei Karpov showed us what we don't want poker to be about – but he suffered some pretty tough consequences for his misstep.
Karpov, who had already lost all his money, bet his wife Tatiana to stay in the game. And, he didn't have a very good hand, apparently. When Karpov wound up losing, she learned about the bet and promptly divorced him.
The real kicker? Tatiana ended up marrying Sergey Brodov, the pot winner. He won her over fair and square, we suppose?
Curious Gameplay Facts
Now that we know a little more about the past and present of poker, let's talk about some of the more interesting aspects of the game:
19. The Royal Flush Is Rare, but It Happens More Often Than You Think
A royal flush is the best hand you can get in poker – and it's also pretty rare. In a standard 52-card deck, there is a 0.000154% chance of being dealt a royal flush. That means you'll see one about once every 649,739 hands.
That said, if you're playing with a smaller deck (like a 36-card deck) your odds increase. In a 36-card deck, there is a 0.00024% chance of being dealt a royal flush – which means you'll see one about once every 417,462 hands.
20. The Anna Kournikova Card in Texas Hold'Em… Is Not What You Want to Draw
Famous tennis player Anna Kournikova will hate us for this one. The starting hand of Ace and King in Texas Hold'Em looks good, but doesn't play well in the long run. And that's where the nickname comes from – Anna Kournikova might be cute, but she rarely wins.
21. The Smallest Possible Straight Flush Is the Ace, Two, Three, Four, and Five of Hearts
This is the lowest possible hand you can have and still win in a game of poker. Want to know the probability of getting a straight flush? It's 0.0014%! Tiny, we know, but at least most will be higher than the A2345.
22. AI and Computer Bots Might Solve Poker – But They're Nowhere Near, Yet.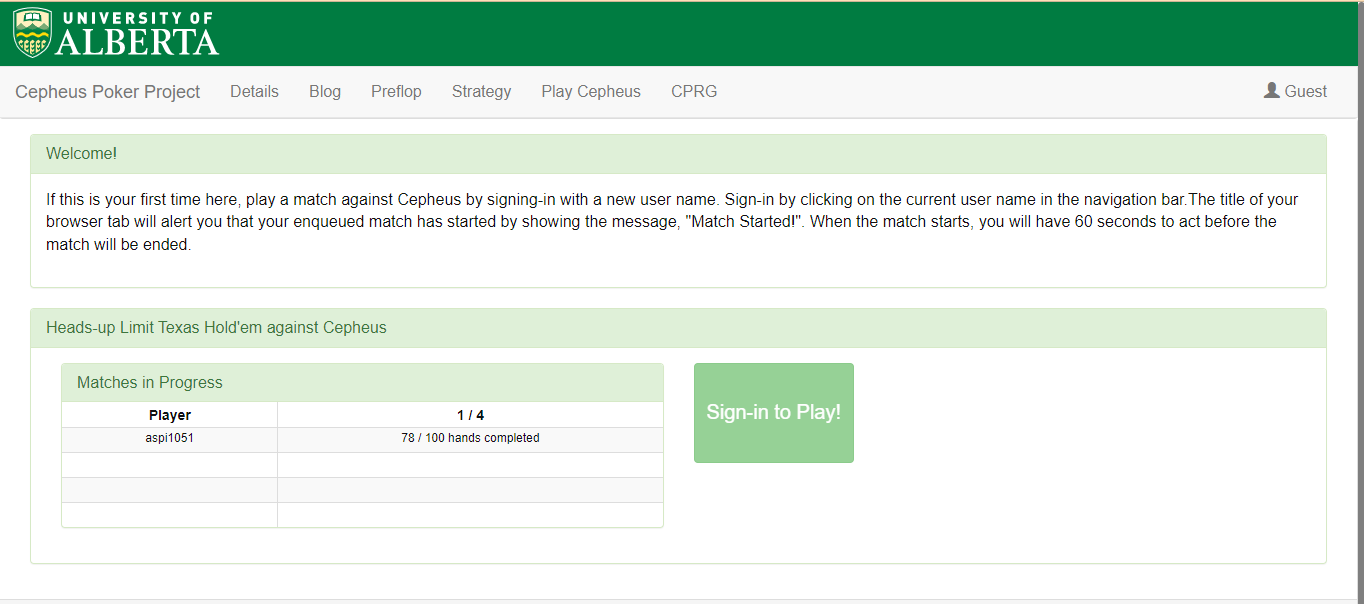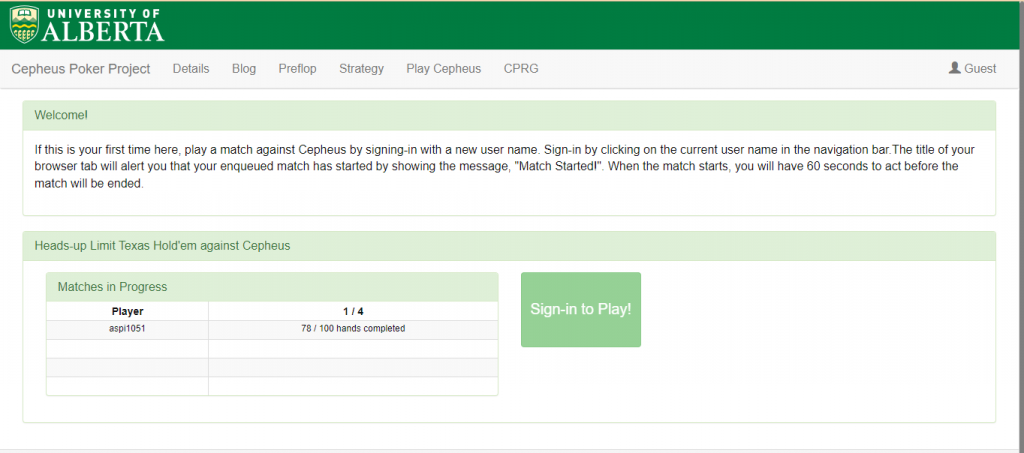 Research groups all over the world are trying to create computer programs that can beat human poker players – and they've made a lot of progress.
In 2015, an article in Science announced that the computer bot Cepheus had "essentially weakly solved" heads-up limit Texas hold 'em. This was the first imperfect information game (a game where the player doesn't see his opponent's cards) to be solved by a computer.
But don't worry about being replaced by a bot at your home game anytime soon – even Cepheus isn't perfect. He wins 0.000986 big blinds per game – meaning he'll still lose 0.001.
This is better than most humans but it's not exactly solving the game (which would be winning 100% of the time). By the way, anybody is welcome to play the bot – check Cepheus out on the University of Alberta website!
Even More Poker Fun Facts
Still hungry for poker trivia? Don't worry, we're not done with the poker facts yet. Here are a bunch more card curiosities to learn about:
23. Poker Is a Sport
On April 29, 2009, the International Federation of Match Poker was created in Lausanne, Switzerland. The Fédération Internationale de Poker is the official governing body of poker and it's structured like any other International Sports Feredation. The IFMP aims to promote poker as a mind sport and encourage safe and legal play.
24. You Can't Play Texas Hold'Em in Texas!
It's in the name, right? Wrong!
Non-Texans often think playing a game of Texas Hold'em would be the cherry on top of their trip to Austin. But, poker rooms are actually illegal in Texas. In fact, the state has some of the strictest gambling laws in the country.
Texas Hold'em aficionados will have to head to an Indian Reserve for a game – or they could also play online.
25. There are SO MANY Poker Phrases in English
The poker term "all-in" has been adopted by the English language and is now commonly used outside of the game. But that's not the only poker phrase that has become mainstream. Here are a few more:
"Poker face" – an expressionless face that doesn't reveal what the person is thinking or feeling
"Chip in" – to contribute money
"Call the bluff" – to challenge someone who is not telling the truth
"Raise the stakes" – to make the situation more exciting or challenging
"Ace up the sleeve" – a hidden advantage
… and much more!
26. Ben Affleck Once Lost $400,000 In a Single Hand of Poker
Ben Affleck is no stranger to the poker world – in fact, he's a regular at many Las Vegas casinos, known as a high-stakes player with some serious guts. However, he's also no stranger to big losses.
At one point, despite not being a super skilled player, he hosted an underground "Ben's Game" at the Grand Havana Room in Beverly Hills… And, he lost, big time. Insider sources say he lost $400,000 in a single hand and then disappeared for months from the poker scene.
These days, however, J Lo's beau is using his poker affliction for good, organizing large charity tournaments like the one that raised $1.75 million for food banks.
27. The Yakuza Got Their Name From a Poker-Like Game
The Yakuza, a Japanese organized crime syndicate, got their name from a card game similar to poker. The game is called Oicho-Kabu and you can gamble on it – much like poker.
If you get an 8-9-3 (pronounced ya-ku-sa in Japanese), however, tough luck. This card combination gives you a score of zero, making it the worst one you can get. Simiarly, the Yakuza want you to view them as the worst – or the baddest, if you prefer Internet lingo.
28. You Can Play Poker Underwater?
The Interpoker.com Extreme Poker event has been one of the most curious poker tournaments in recent years. In 2005, they hosted the first-ever underwater poker game in the world – although some pics from the 1950s seem to suggest otherwise.
Anyway, what we learned for sure is poker is truly an all-terrain game. Next up – poker in space?
29. Poker Has Health Benefits – It Could Even Alzheimer's at Bay!
Granted, poker is still gambling. Any casino game involves a certain level of luck… but this one also exercises your brain. Organizations like the International Federation of Poker insist that poker is a game of skill, a mind sport not unlike chess.
We already know that solving puzzles and playing mind games is beneficial for our brains. It's like push-ups for your neurons! Use them or lose them – poker has you using them.
Researchers suggest that games like poker benefit you by enhancing neuroplasticity or the brain's ability to grow and improve to face certain challenges. Yup, exactly like a muscle!
Conclusion
There you have it:
Some of our favorite poker facts for your viewing (and trivia-loving) pleasure! We talked about the bloody history of poker, the poker exploits of the rich and famous, and some of the most impressive poker players in history.
Poker afficionado? Remember to share our poker trivia selection with your friends!