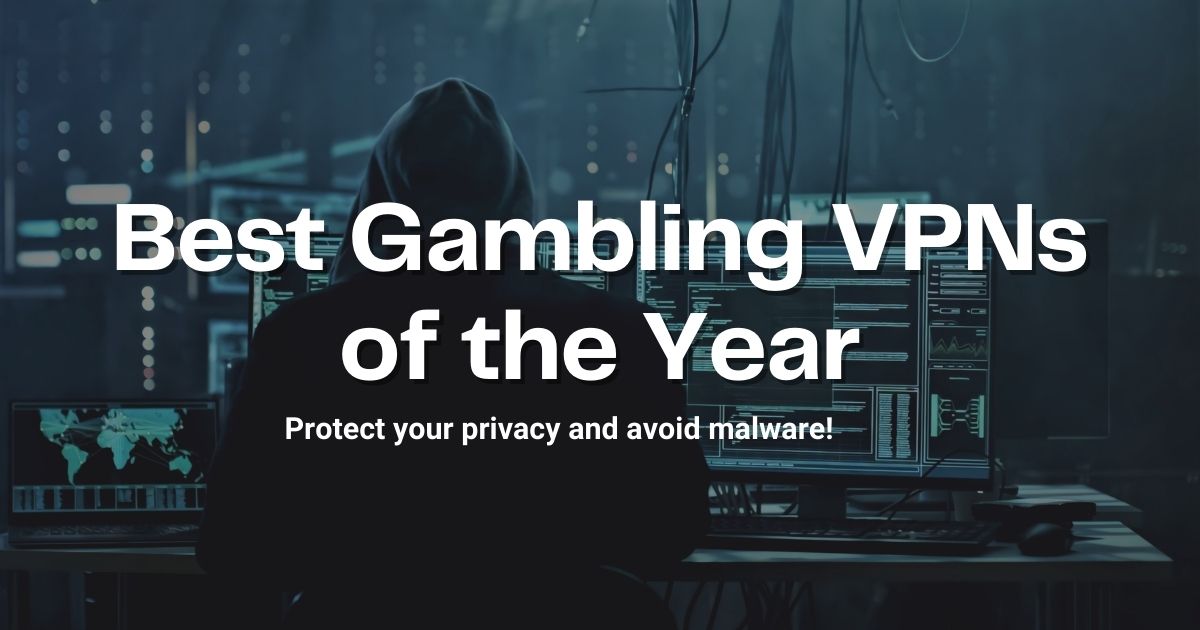 The Best Gambling VPN: We Give You 6+ Options!
Are you an avid gambler? A crypto aficionado? What about a fan of not-having-your-data-stolen? It's safe to say we all are (especially here at Casinos Blockchain.)
If you've spent any time in crypto/casino communities, you probably know about VPNs. Maybe you've heard that using a VPN can help you access sites that aren't licensed in your country. This can be handy for casinos, right?
Before you go ahead and start spoofing your location, hold on! We're here to tell you why using a VPN to spoof your location may not be the best idea. But, we're also here to help you understand the real benefits of VPNs in crypto gambling and show you the best and most reliable providers to trust.
In this article, we'll explore the relationship between VPNs and crypto gambling in depth. We'll cover:
What a VPN is and how it works
The potential perks and drawbacks of using a VPN for crypto gambling
What are the best VPNs for crypto gambling including recommendations for BC.Game VPN providers, Stake and Cloudbet-friendly options, and more
Tips for staying safe and protecting your personal information while gambling online
So, before you hit that VPN switch, read on to learn everything you need to know about VPNs and crypto gambling.
Why We Love VPNs (As Major Crypto Casino Enthusiasts Ourselves)
We won't start this with the negatives. Sure, there are reasons why you shouldn't lie to crypto casinos about your location. But, that's not the only way people use VPNs. In fact, as avid online gambling enthusiasts our entire team uses a VPN access to protect our anonymity. Here's how that works – and why it's so important:
Privacy & Anonymity
Anonymous gambling is safe gambling – we believe this so much that we did a full anonymous casino guide to help you. And, VPNs are a great ally in this endeavour.
There's no arguing VPNs can provide an extra level of privacy for your online activities. When you use a VPN, your internet traffic is routed through an encrypted tunnel, which means that your browsing is hidden from prying eyes. Your sensitive information and financial transactions are locked in a cryptic safe as they travel through the tunnel – so, even if a hacker intercepts them, they won't be able to gain access to your crypto wallet, personal data, or any other info.
This is especially important at public networks. Public Wi-Fi networks are notorious for being insecure, and Internet criminals can easily intercept your internet traffic and steal your personal information.
We know that most of you will be reading this on a mobile device (yup, we keep a close eye on our stats, we want to understand our readers to help them better.) It's a similar situation with mobile data.
Interception and data theft can happen to anyone – and it happens at a huge scale. It cost $52 billion in losses and impacted 42 million adults in the US in just a year! And, yes, these are just the stats for the States – the scale is even larger when we look at worldwide data.
Finally, a big reason why we at Casinos Blockchain use VPNs is to maintain our anonymity. We don't lie to casinos about our location. However, we don't disclose our reviewer status whenever we're testing out a casino. Au contraire, we actually "hide" ourselves from the casinos to ensure we're getting the real casino experience, not some polished-up reviewer version.
Of course, this doesn't mean we don't comply with KYC procedures if we get asked. It's simply a pre-KYC measure – and, since we usually test anonymity-friendly sites like BC.Game, we rarely have to disclose any personal information.
VPNs Can Actually Boost Your Internet Speed
Yes, VPN rerouting can prevent ISPs from limiting your bandwidth for high-bandwidth activities like online casino games and live shows.
Some ISPs engage in what's known as bandwidth throttling, which is the practice of limiting the amount of bandwidth available for certain types of traffic. This can result in slower speeds and a poorer gaming experience. It's also completely reprehensible – you are paying for that connection, and the ISP should work on scaling their systems, not sneakily cutting your traffic.
With a VPN, your traffic is encrypted, which means that your ISP won't be able to see what you're doing online and won't be able to throttle your bandwidth.
Ultimately, VPNs are one of the best tools for enhancing your online security and ensuring that you're getting the best possible gaming experience. By encrypting your traffic and hiding your online activity, VPNs provide a layer of privacy and protection that is essential for anyone who wants to gamble online safely.
Why You Should Not Use VPNs to Spoof Your Location
While we love and support VPNs for online security, using them to spoof your location when gambling online can be risky. And, though some players get away with it, we strongly advise against it for several reasons.
First off, let's get clear on what you are doing:
Location spoofing = lying
You would be lying to the casino about your location – and this can have serious consequences.
Many online casinos require you to provide proof of identity and location when you join (or at withdrawal time), a process known as a Know Your Customer (KYC) check. If you lie about your location and the casino finds out during the KYC check, they could suspend your account or even ban you from the site altogether. This can be a major headache, especially if you have funds tied up in the casino.
Speaking of funds, say the casino discovers you lied about your location… But you just won a major sum! Congrats, you played yourself, they are now within their full right to stop a cash out. You could lose the winnings you've accumulated and be left with nothing to show for your efforts. Not only is this frustrating, but it can also be a costly mistake.
In addition to these risks, it's worth noting location spoofing can also ruin your fun. Here's how:
You run into a technical issue. This happens from time to time, even to the best casinos.
You get in touch with customer support. Reputable providers have 24/7 customer service, which can tackle your problem at any time of the day (or night.) So far, so good.
They try to get information about the issue… but the VPN won't tell them key details. The encrypted browsing means you're hiding your activity from the ISP and casino. It can be more difficult for the tech support team to get essential data about the issue.
At this point, one of two things can happen. Either the agent won't be able to help you and you might suffer from limited functionality or have a high opportunity cost… Or, they do help you but slap you with a KYC where they discover you lied about your location. What do you think they'd do? Once again, you might get suspended, banned, or blocked from cashing out. Not good, not good at all.
Overall, while VPNs can be powerful tools for enhancing your online security and privacy, using them to lie about your location when gambling online is not the best move. The risks are simply too high, and the potential rewards are not worth the consequences. Instead, we recommend sticking to online casinos that are licensed in your country and playing by the rules.
What is the Best VPN for Your Favorite Casino?
Okay, so we cleared up what VPNs are and are not good for. Now, let's get to the juicy part.
Choosing the right VPN is essential before you dive into the world of encrypted surfing.
And, before you ask, we do not recommend free VPNs. Did you know that 2/3 of free VPNs contain tracking software? And, even worse, a third of free VPNs contains malware – this even applies to top-rated ones where reviews rarely (if ever) notice the security issues.
Think about it:
Why would a VPN be free? Somebody has to pay for the servers, the technical support, even the accountant on staff. If you're not paying a fee, you are the product.
For most of these apps, the money comes from advertisers – hence, all the tracking. But, it could be much worse. You have a 1 in 3 chance of landing on malware if you use a free VPN. We do not like these odds, and neither will you.
So, without further ado, let's look at some actually safe and reliable VPNs for your online gambling adventures. We will break it down by casino to provide the most comprehensive and robust guide:
BC.Game VPN Top Picks
BC.Game is a leading crypto casino with a strong reputation for offering a wide range of games, fast payouts, and excellent customer service. It's also number one in our crypto casino rating out of 30+ different gambling sites and over 1000 hours of cumulative testing.
And, we are happy to report BC.Game doesn't ban VPNs. Even better, they actually use VPN connections as a part of their data protection policy – to keep your information and payment data safe from intruders. Here's what the Terms of Service say: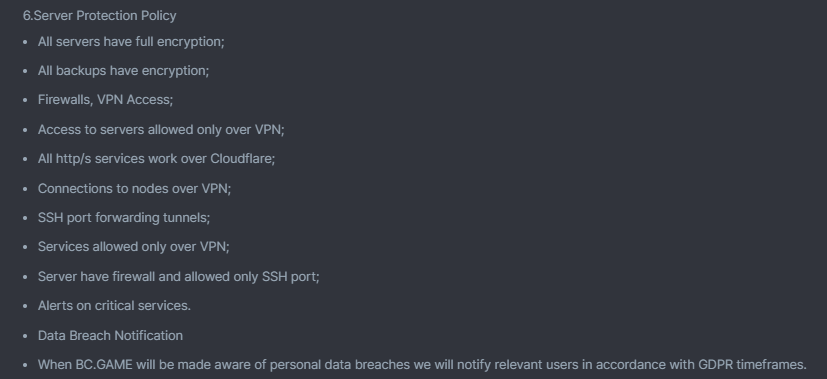 And, while you can't spoof your location, it is still possible to use a VPN with BC.Game for legitimate reasons, such as enhancing your online security or a further privacy level when you're on public WiFi.
Two VPN providers that we recommend for use with BC.Game are NordVPN and ExpressVPN. Both of these providers offer fast speeds, robust security features, and a wide range of servers in different locations around the world. This makes it easy to find a server that is close to your actual location, which can help to reduce latency and improve your gaming experience.
In terms of pricing, NordVPN is arguably cheaper (without sacrificing quality) but ExpressVPN offers multiple profiles so you can share the cost with friends and family.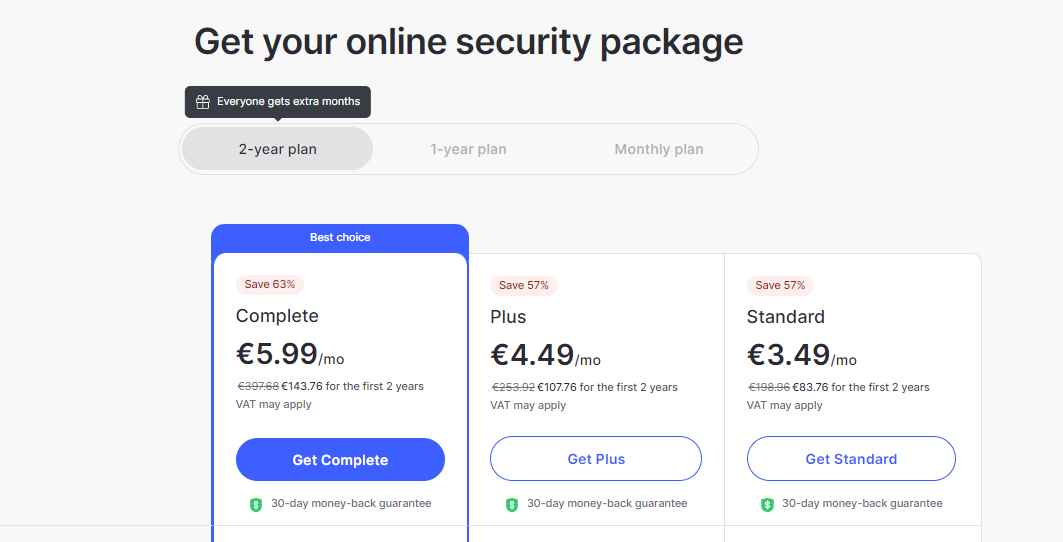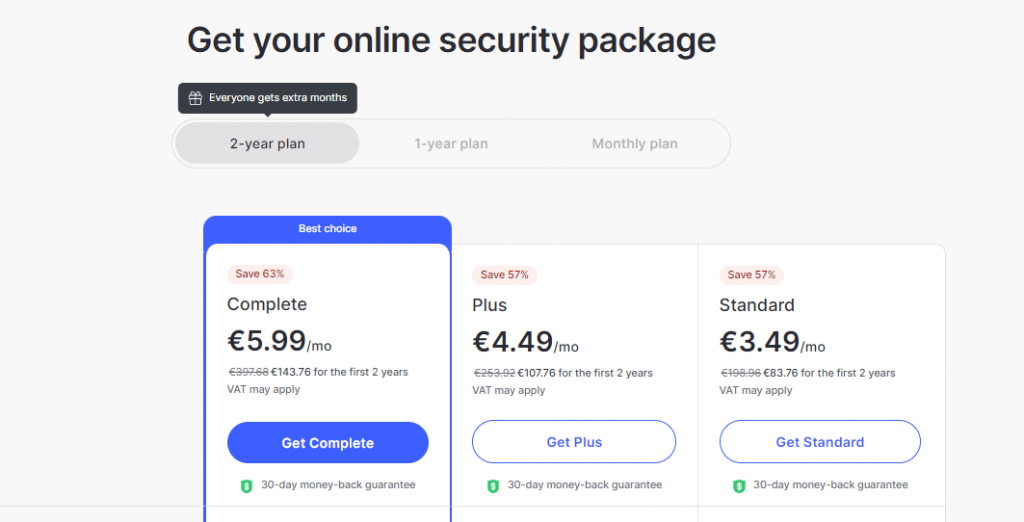 Most importantly, both are based in countries away from international surveillance alliances like the Fourteen Eyes. This means you're away from the government's prying eyes – as well as protected from hackers.
Try out the top BC.Game VPNs today:
The Best VPN for Stake?
Stake is one of the largest and most popular online gambling sites, not to mention they are among the oldest players in the space.
Currently valued at nearly $1 Billion (unconfirmed, since Stake isn't listed on a stock exchange), it's hard to underestimate the sheer size of Stake's operations. With a sleek and user-friendly interface, fast payouts, and excellent customer support, Stake has become a go-to destination for players around the world.
Just like BC.Game, Stake doesn't let you fake your location with a VPN. Private networks aren't banned altogether, though, you just can't use them to lie:

While Stake is licensed and regulated in several jurisdictions, some players may still wish to use a VPN for added security and privacy when gambling online. If you are one of these players, we recommend using either CyberGhost or Private Internet Access (PIA).
CyberGhost is a well-established VPN provider that offers fast speeds, strong encryption, and a user-friendly interface. With 9000+ servers in over 91 countries, CyberGhost won't let you down – nor will it slow down your casino exploits. And, since it's based in Romania and Germany you can, once again, rest assured you're safe from government spying.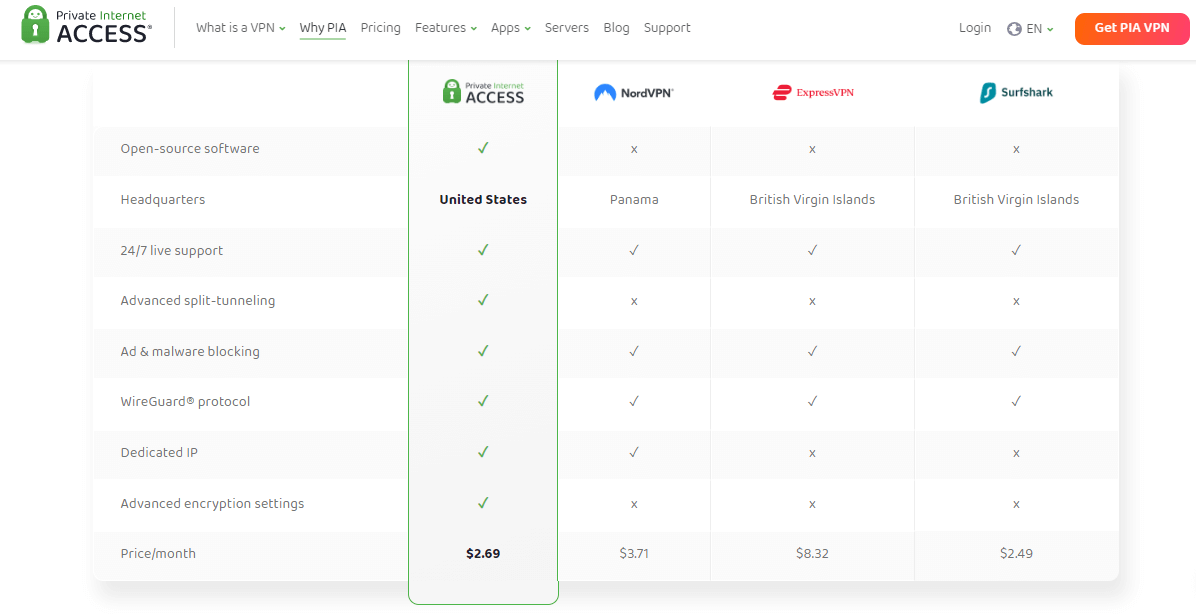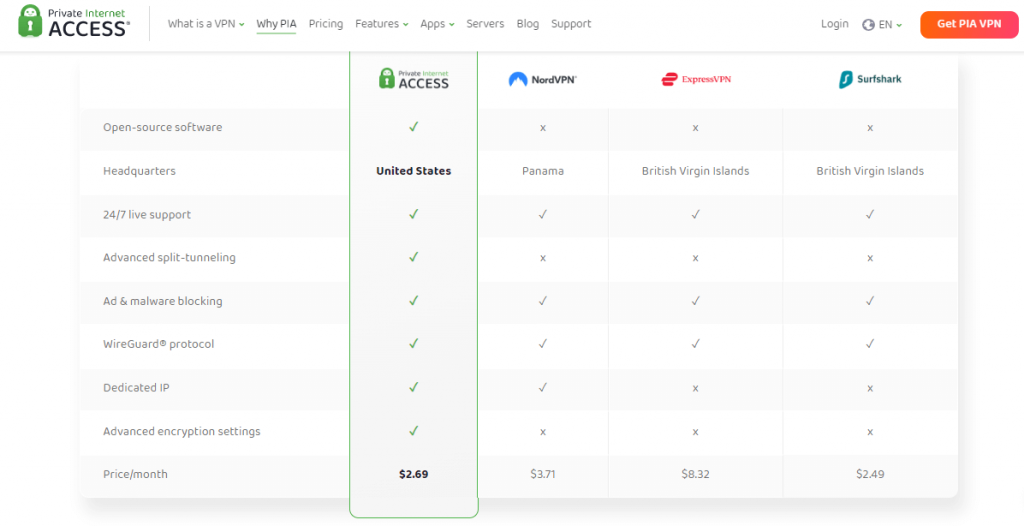 PIA, on the other hand, is a highly secure VPN provider, well known for its commitment to user privacy. With a no-logs policy, robust encryption, and an impressive server list, PIA is a great choice for players who are looking for maximum anonymity and security when gambling online. It is also a fairly cheap and affordable option , which means more money left for betting 😉
Cloudbet VPN Recommendations
Last but not least, Cloudbet is one of the most trusted cryptocurrency casinos on the market because they have almost a decade of experience.
We too are major fans of their wide range of games, including slots, table games, and live dealer options. We also enjoyed the fast payouts, excellent customer support, and user-friendly interface while we tested the casino.
But, experience doesn't guarantee privacy. That's why even though Cloudbet is so reputable, we still suggest using a VPN to protect yourself. And, the Terms & Conditions don't ban VPNs, nor do they talk about proxies and other private networks. You can still get suspended for faking your location, but other than that – you're free to play with a VPN:


When it comes to the best VPNs for Cloudbet, we recommend IPVanish and Surfshark.
IPVanish is our favorite mobile VPN provider that boasts lightning-fast speeds, robust encryption, and a no-logs policy to ensure your privacy and security. They offer a 100% free trial for seven days on mobile devices and have the standard 30-day money-back policy, too.
Surfshark, on the other hand, is the better option if you're worried about privacy. Unlike IPVanish, which is based in a Fourteen Eyes country, Surfshark isn't. Plus, with the ability to connect an unlimited number of devices with a single subscription, Surfshark is a great value for families or groups of friends who want to protect their online activity.
Check them out on Cloudbet today:
Final Thoughts
So, what did we learn today? First off, a VPN can provide added privacy and security.
But, also, that the potential consequences of lying about your location are not worth it. As we've mentioned, you could get your account suspended or even lose your winnings altogether. Nope, not a good trade-off.
That said, we understand that online privacy is a concern for many players – it most certainly is for us, too. That's why we've provided our top picks for VPNs that can help protect your online activity at licensed crypto casinos. NordVPN, ExpressVPN, CyberGhost, PIA, IPVanish, and Surfshark are all reliable and trusted providers that have been vetted for safety and legitimacy.
Ultimately, it's important to remember to only play at licensed casinos to ensure a fair and secure gambling experience. The VPN is a second layer of security at an already reliable site, not a way around geo-restrictions.
We hope our recommendations help you pick the right VPN for your online gambling adventures. Now, it's time to hit the virtual tables and enjoy your favorite casino games!