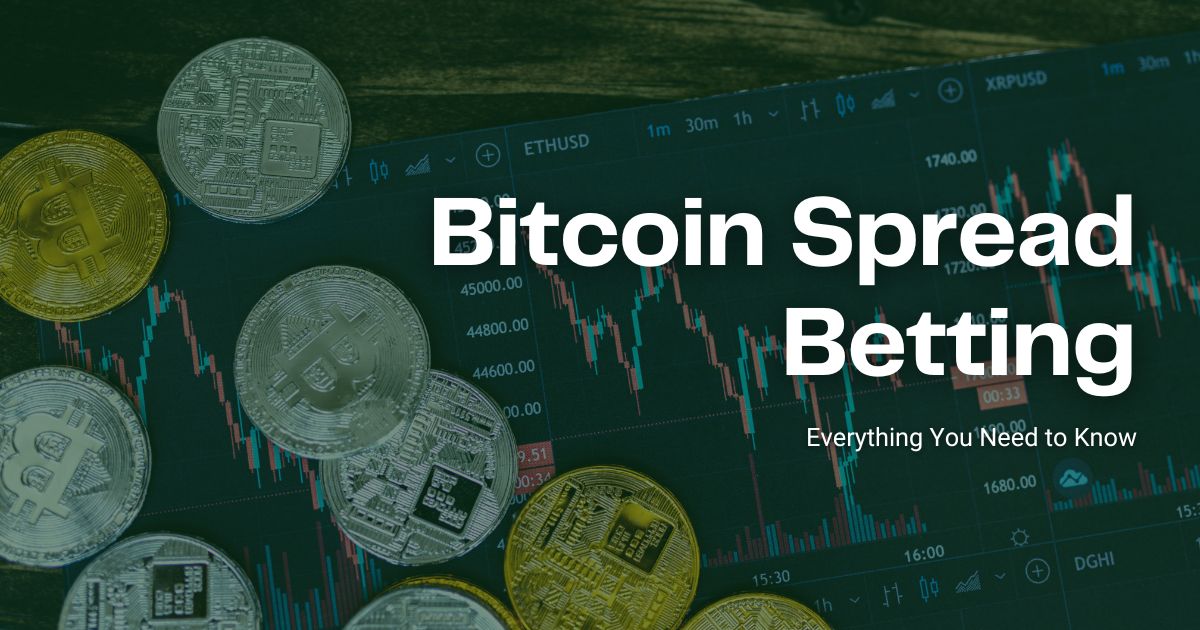 Bitcoin Spread Betting: Here's Everything You Need to Know
Can you make money on BTC without paying taxes? In some countries, you can.
Bitcoin spread betting is a trading strategy in which you take a position on the price of Bitcoin without actually buying or selling the cryptocurrency. You can bet that the price will go up or down, and if your prediction is correct, you will make a profit.
Since this approach is classified as gambling and not trading, you don't have to pay tax on your winnings. This makes it an attractive option for those who want to make money from Bitcoin without having to declare it on their taxes. And, it's also why we got interested in the approach – we are, after all, a site ranking the best online Bitcoin casinos and gambling is in our blood.
The catch? 
You can only do this in certain countries.
While the UK and some parts of Europe allow it, spread betting on cryptocurrency is outlawed in the US, Japan, and Australia.
Still with us? You're in luck – we'll tell you everything you need to know about cryptocurrency spreads and other crypto betting markets.
What is Bitcoin Spread Betting?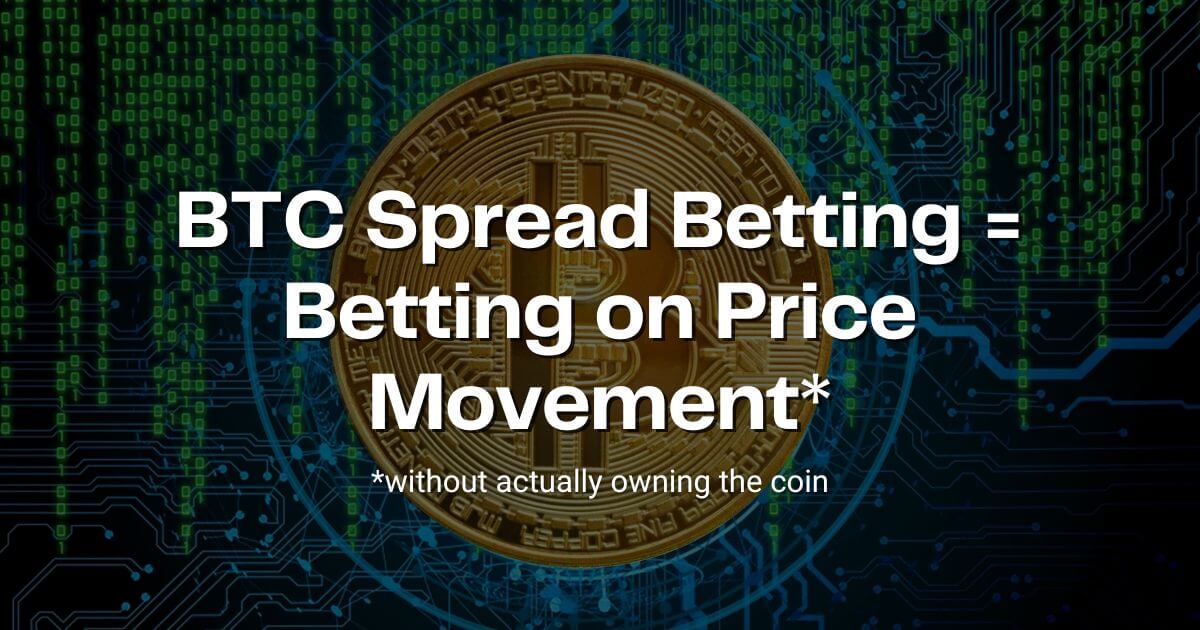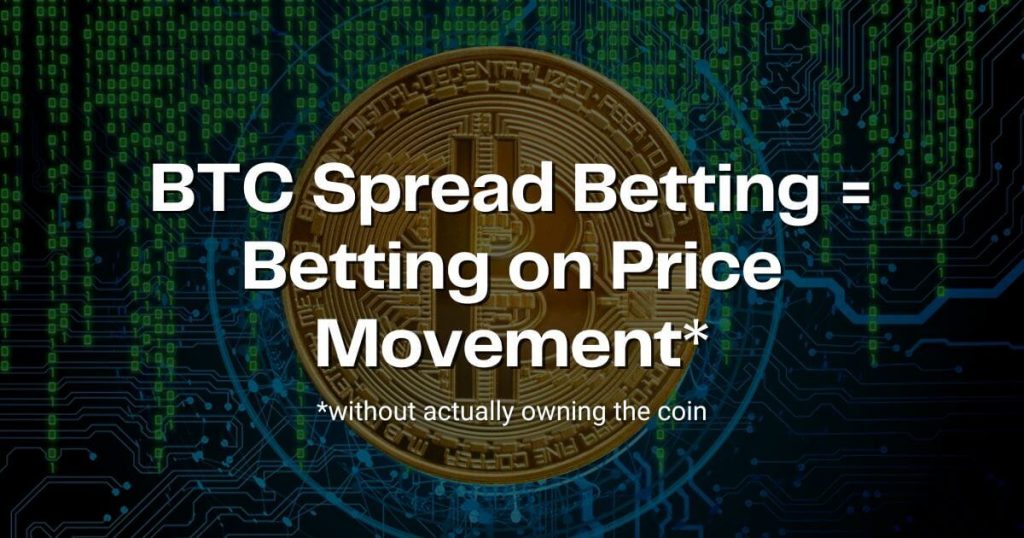 Bitcoin spread betting is a way to speculate on the price of Bitcoin without actually buying or selling the cryptocurrency. You simply take a position on whether you think the price will go up or down, and if your prediction is correct, you will make a profit.
You don't own the BTC – you simply bet on the movement of the market.
With this strategy, a derivatives contract is used which allows you to bet on the price without taking physical possession.
The obvious advantage here is you don't have to worry about storing or safeguarding your Bitcoin, as you would if you owned the cryptocurrency outright.
There is, of course, also a major tax benefit. Your profits won't be subject to capital gains tax since, as far as the government is concerned, it's as if you won them at a casino.
How Spread Betting on Cryptocurrency Can Make You Money
The basic premise of spread betting is not that much different than actual gambling.
You have an event you're betting on (the price of Bitcoin) and a "stake" (the amount of money you're willing to risk). If the event happens the way you predicted, you win the bet and earn a profit. If it doesn't, you lose your stake.
Say the crypto moves three points. You gain or lose a multiple of three.
What does this mean? We're talking about a leveraged bet.
This is what makes spread betting on cryptocurrency an exciting option for many traders. You really only need to deposit a tiny fraction of the trade value to participate in spread betting.
The benefit of leverage
With just a small amount, you can control a much larger position and make a significant profit.
And, while this can give you some handsome gains, it also means your losses can add up just as quickly if you're wrong about the market.
Is Spread Betting on Bitcoin Legal?
Quick answer: it depends.
This is a tricky question to answer since the legality of spread betting depends on where The United States, for example, outlaws financial spread betting, and so do Japan and Australia.
However, the United Kingdom, Ireland, and many other countries have legalized it. In the UK, spread betting exempts you from capital gains tax, which is the most common reason people explore this strategy.
Generally speaking:
If you're in a country where financial spread betting is legal, it's likely you can also bet on Bitcoin.
If spread betting is allowed in your area, make sure you do it through a reputable broker. There are many scams out there, especially in the crypto space. Don't fall for get-rich-quick schemes, but research any broker you're thinking of using thoroughly before investing any money.
What Are the Alternatives to Spread Betting Cryptocurrency?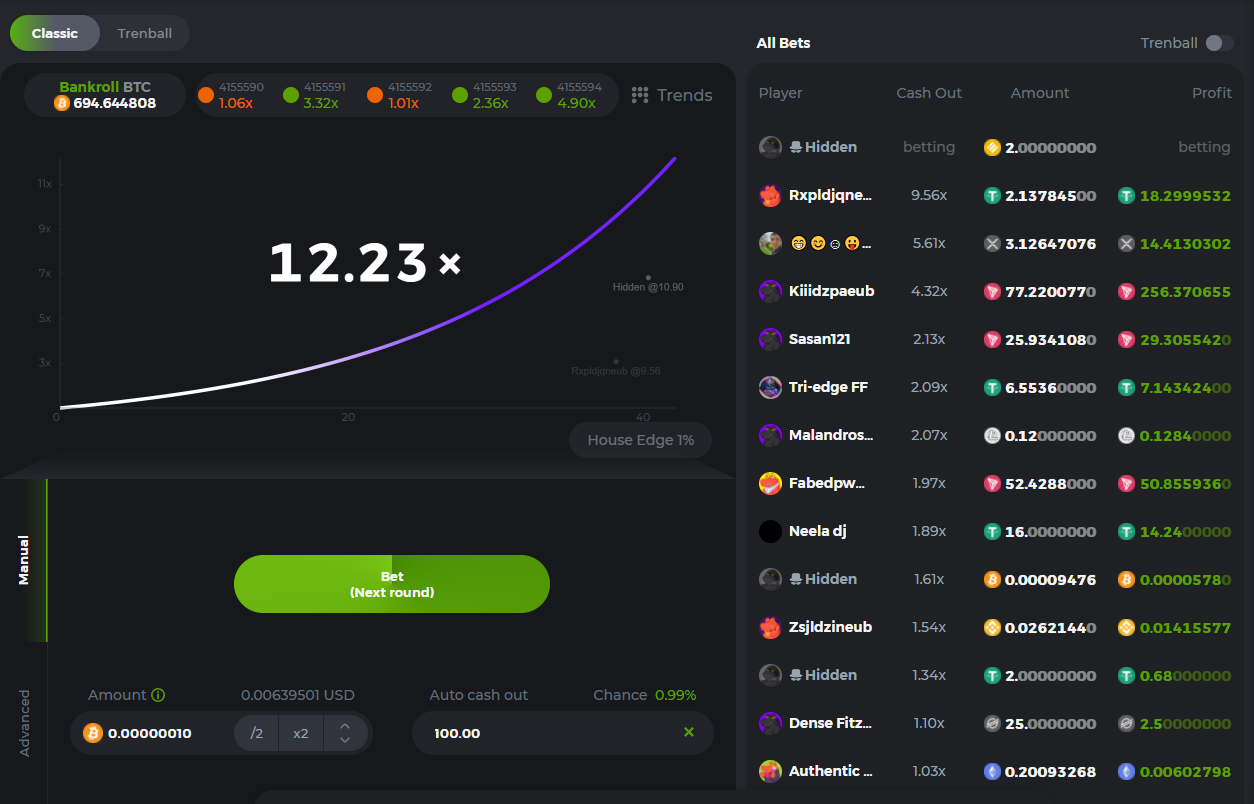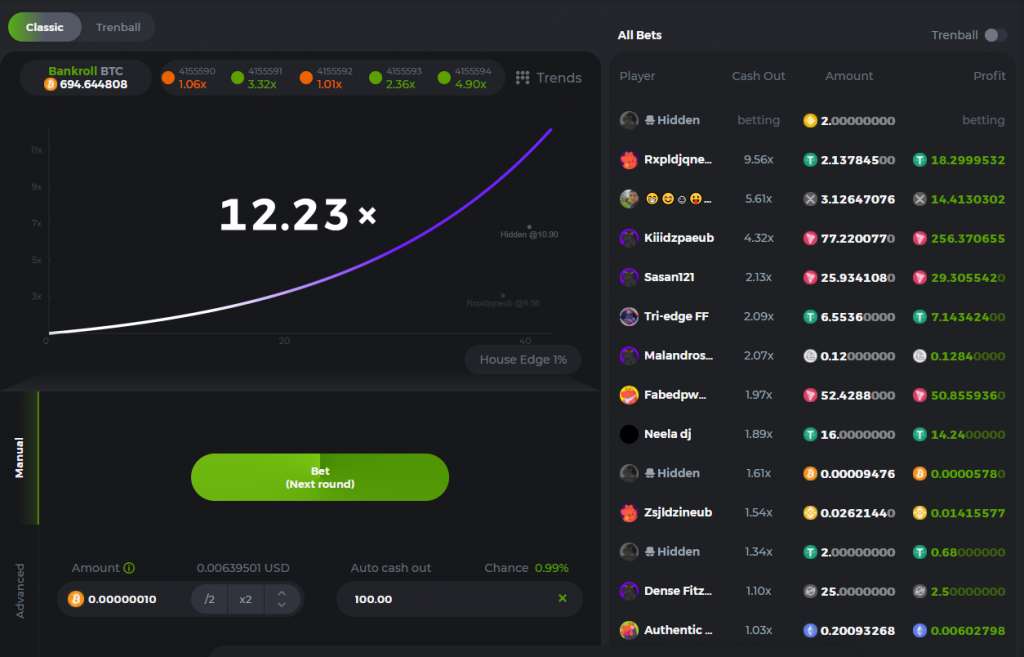 Sure, BTC spreads come with a lot of benefits (even if they have some important downsides). But what if they're not allowed in your country?
If you're looking for alternatives, why not check out the Crash crypto game?
Crash is a casino game, inspired by the highs and lows of the Bitcoin market. The game is about (essentially) betting on the price of BTC going up or down. You wager some money and watch the multiplier go up.
Pull your money out before the game crashes and you get your stake x the multiplier. Wait too long and, well, the game crashes and you lose all your money.
It's a pretty fun game, and it captures a lot of what makes gambling on BTC price movements so exciting. We have a complete Crash game guide if you want to learn more. Strapped for time? Here are our favorite Crash game casinos:
Bitcoin Spread Betting: Pros & Cons
While a tax-efficient trading strategy is always great to see, crypto spreads are not without their risks. Some of the major issues to look out for include:
Leverage affects your losses (not just your wins): when you're leverage trading, and most spread bets are leveraged, your potential losses are magnified. So, if the market moves against you, you could lose your entire stake, and then some.
The markets are highly volatile: the cryptocurrency markets are still relatively new, and therefore highly volatile. This means that prices can move sharply both up and down, and you could see big swings in your profits or losses.
Not all brokers have your best interest in mind: while spread betting is legal in the UK (and multiple other parts of the world), that doesn't mean all brokers are trustworthy. There have been some reports of fraud and manipulation, so it's important to do your research before choosing a broker.
You're effectively gambling: some people view spread betting as a form of gambling since you're essentially betting on the price movement of an asset. This can be a risky strategy, and you should be prepared to lose all of your stake (or even more – again, remember the leverage.)
All that said, the benefits of Bitcoin spread betting are also undeniable:
It's a quick, easy way to get involved in the cryptocurrency markets, and it can be a very tax-efficient way to trade. If you're careful and do your research, it can be a great way to make some profits.
And, of course, you don't have to think about setting up a Bitcoin wallet or dealing with the complexities of buying and selling Bitcoin directly. The spread bet exposes you to the potential gains from major market swings without the hassle of actually owning any Bitcoin.
Final Thoughts
Bitcoin spread betting is a smart and tax-efficient way to trade cryptocurrency. It allows traders to speculate on the price of Bitcoin without having to actually buy it.
Spread betting can be risky, however, so make sure you understand how it works before you get started. Since these are leveraged bets, your potential losses can far exceed the initial stake – that's why research is so key.
And, if the strategy is not allowed in your country, there are still other ways to dabble in Bitcoin. Why not check out one of our favorite blockchain casinos with games inspired by the price movements of Bitcoin? Try them out today!