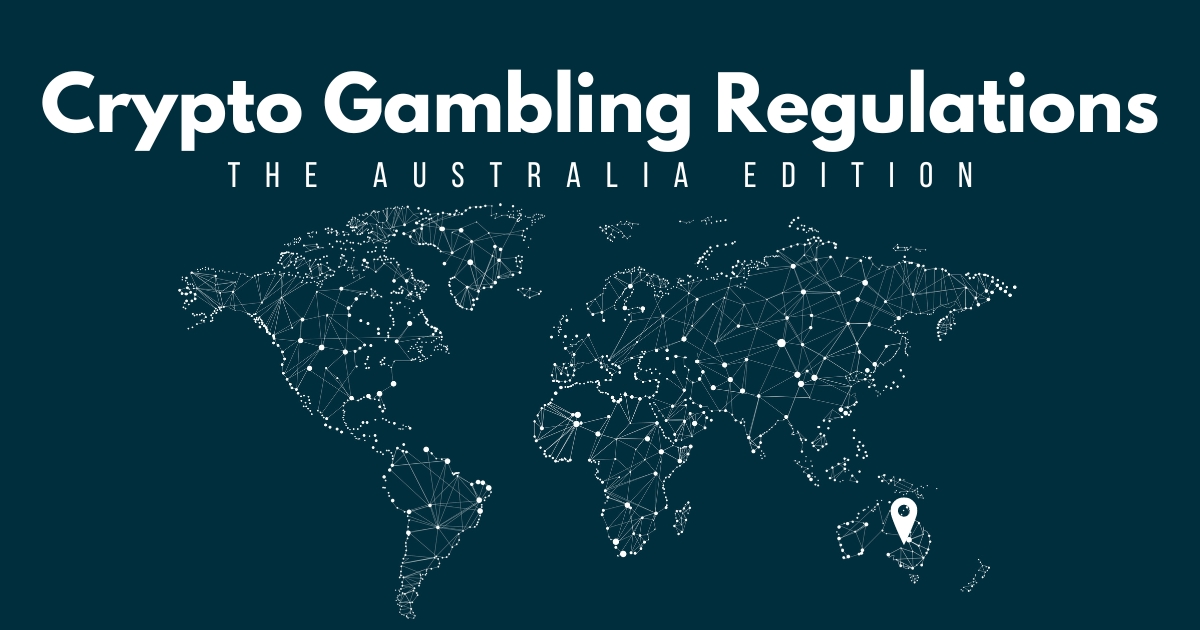 Crypto Gambling Regulations in Australia
Wondering if crypto gambling is legal in Australia? You're not the first person to have these concerns before signing up at a Bitcoin casino in Australia.
We've gathered the most essential information on the topic below, starting with a map:
Map View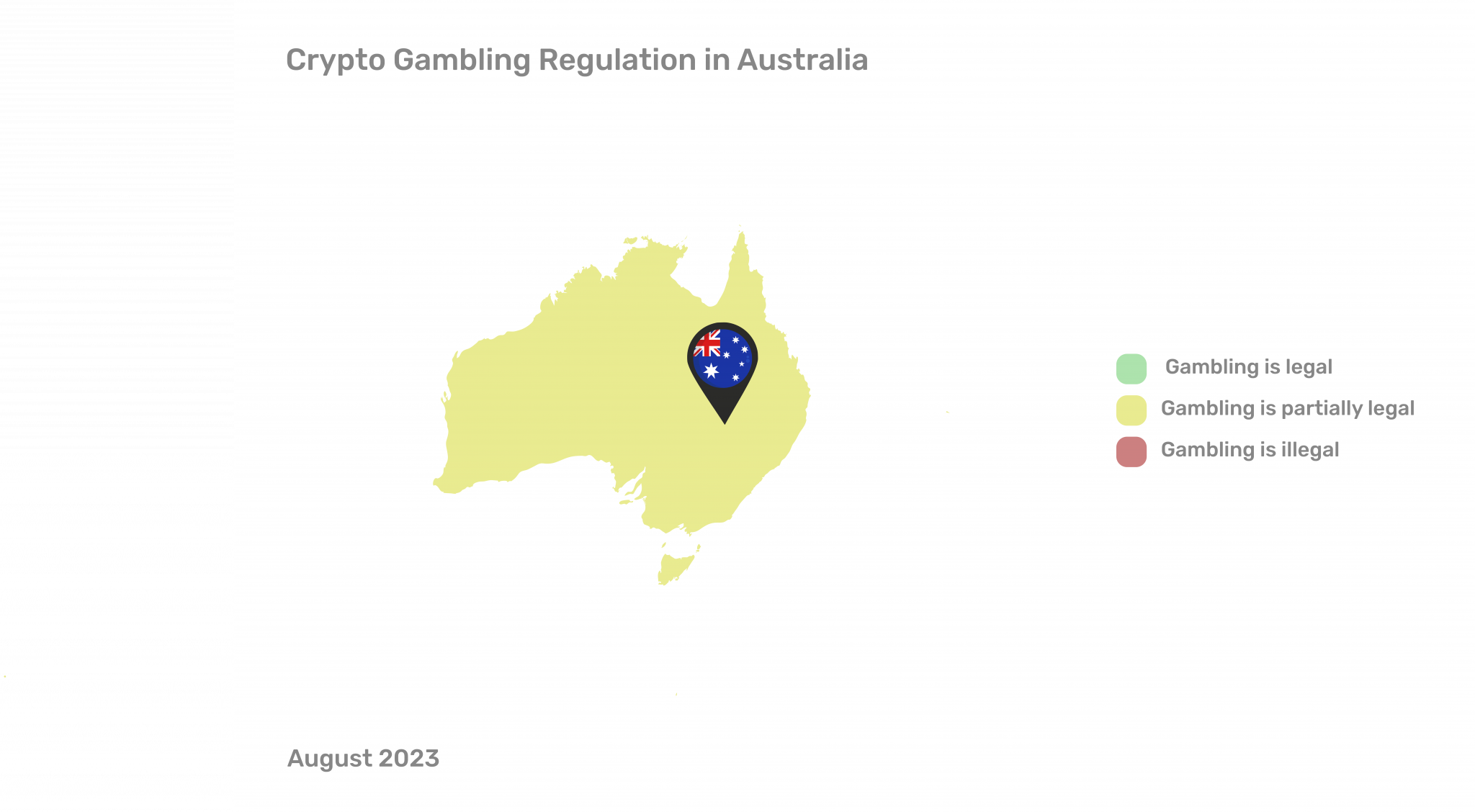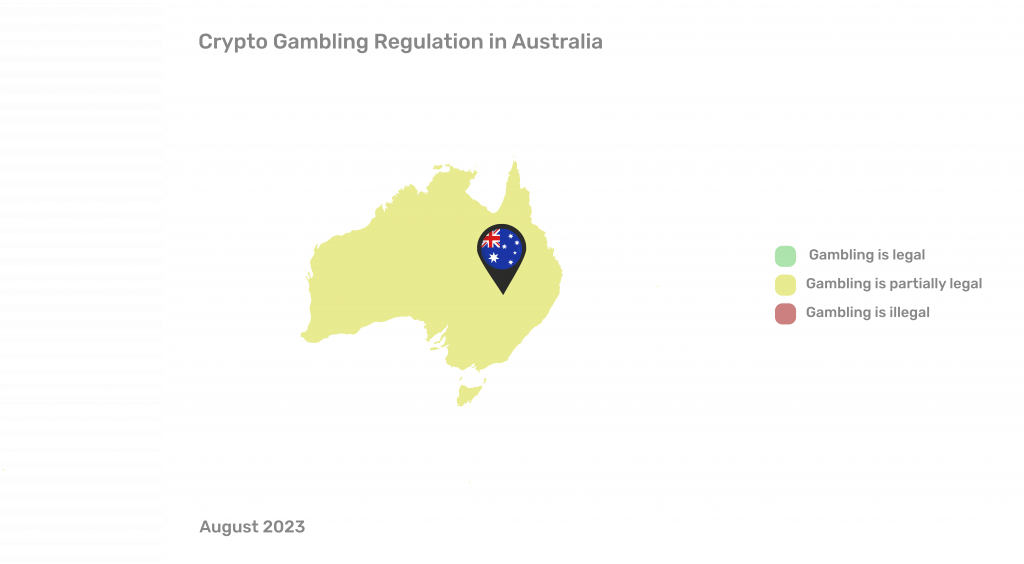 Legal: Gambling, Crypto
Illegal: Online Gambling
As per the Interactive Gambling Act 2001, online casinos, in-play sports betting, sports betting services that do not hold an Australian license, and betting on the outcome of a lottery are banned.
Even advertising online gambling is illegal in the country. However, regulating retail gambling is executed on a state and territory level, which is why there's no uniform gambling regulation in the country. 
Similarly, the country doesn't have a specific set of laws for crypto gambling at this point in time.
Australian state regulators that focus on cryptocurrencies are the Australian Transaction Reports and Analysis Centre (AUSTRAC) and the Australian Taxation Office (ATO).
According to the law, cryptocurrencies are seen as assets, not currencies, and are subject to obligations under the Corporations Act and ASIC Act.
A new crypto licensing regime in Australia is expected soon.