Not too long ago, playing online poker with Bitcoin was just a pipe dream.
Nowadays, there are many Bitcoin casinos and Dapps with video poker and live poker games where you can hone your poker skills. You can even play Bitcoin poker professionally at casinos that offer real tournaments.
There's a lot to know about poker in its most traditional sense, so you can imagine that things become a bit more complicated when there's a blockchain twist added to the mix. But don't worry! In this guide, we're going to take you through:
A comprehensive poker-friendly Bitcoin casino list.
The different types of poker you can play with BTC and other cryptos.
The ins and outs of playing at poker Dapps.
How to choose the best casino or Dapp for poker.
How to play crypto poker.
Ready? Let's get started with a list of our top 3 BTC poker picks:

The Best Bitcoin Poker Sites

Unpacking the Top BTC Poker Casinos
You've seen our top picks, and now it's our job to take you through what makes each one of them awesome in all things poker. We'll cover the good and the bad, starting with our all-time crypto poker favorite:

Stake Casino: Best for Provably Fair Poker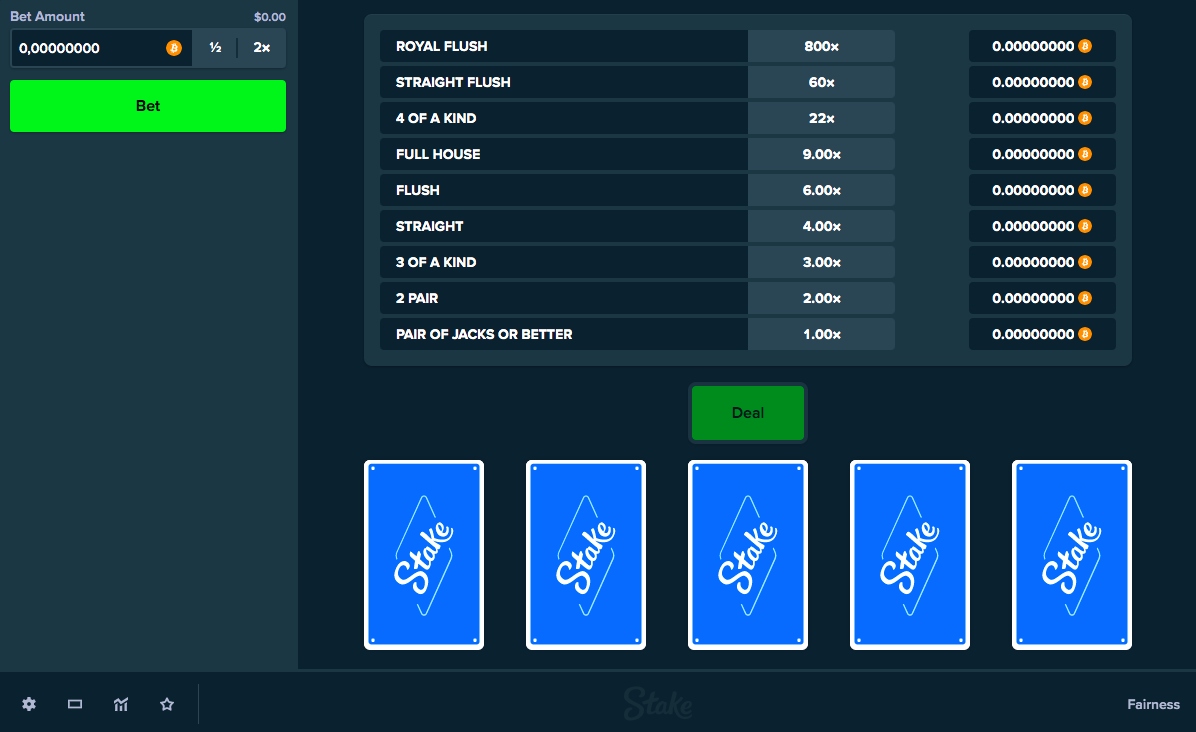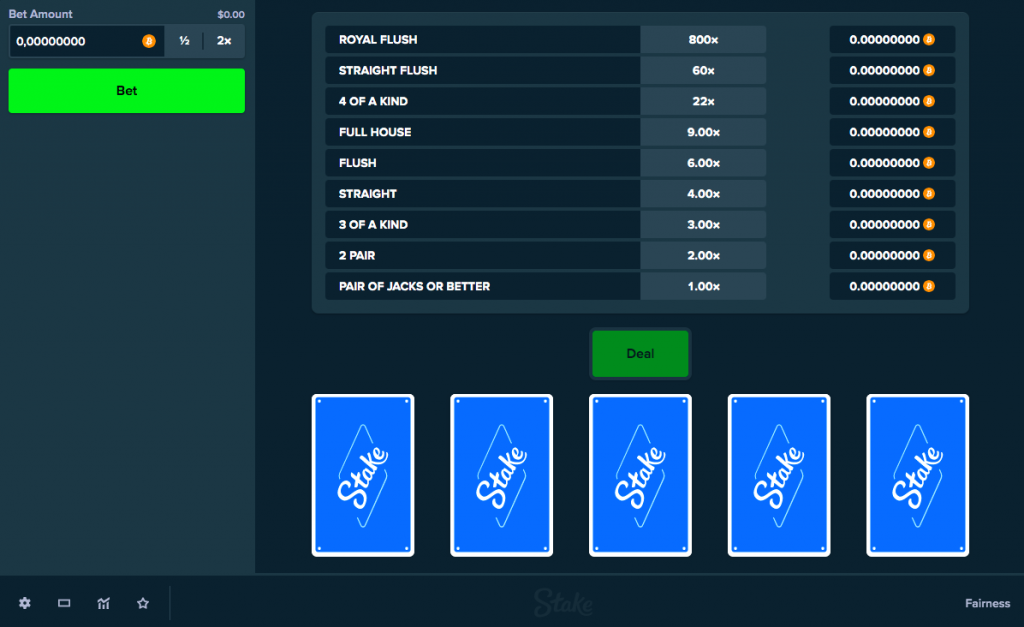 Fast Facts
Established: 2017
License: Curaçao
Best for: Provably fair poker
Pros & Cons
Provably fair poker made in-house
High RTP of 99%
Easy-to-learn poker title
Enticing bonuses up for grabs
❌ Limited poker selection
Findings
Stake's in-house poker game, conveniently titled 'Video Poker' is a roaring success. It's smooth, provably fair, and most importantly, transparent. All your payout information is visible from the get-go, with the Royal Flush combination offering a staggering payout of 800x!
The game has a fantastic RTP of 99%, and it's simple enough that you can start playing without much prior experience. The game has a convenient 'How To' guide you'll find under the 'Description' tab.
Besides this awesome title, Stake has one RNG-run poker game (Stud Poker by Play'n Go) and three live dealer games. Truth be told, this isn't a huge selection. Even though this is a case of quality over quantity, in the near future, we'd like to see Stake add more variety to the poker department.
But this casino does have a huge range of other games and a bunch of juicy Stake bonuses to make up for the smaller selection. Furthermore, Stake's phenomenal reputation has also cemented its number-one position.
Since 2017, the casino has been facilitating instant payments, top-tier customer service, and socially-engaging gambling. What more could you ask for?
Ready to put luck and skill to the test at Stake? Don't let us stop you:

BC.Game Casino: Best for Variety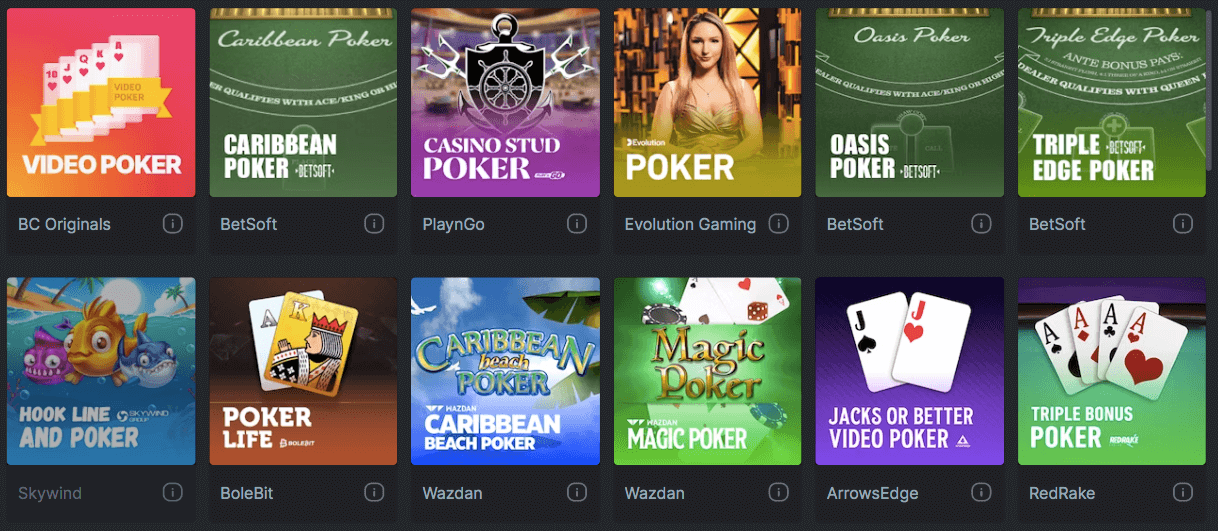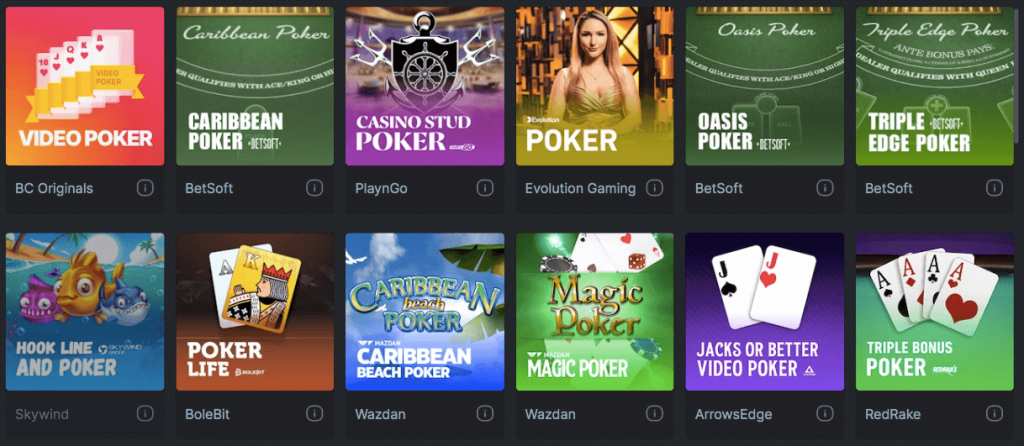 Fast Facts
Established: 2017
License: Curaçao
Best for: Poker variety
Pros & Cons
Provably fair poker game
In-house poker title
40+ poker games available
No max bet on in-house poker
❌ KYC may be required
Findings
Like Stake, BC.Game Casino boasts a very well-made Video Poker game with all the bells and whistles attached. It's provably fair, easy to understand, and has generous minimum and maximum bet amounts:
Min: $0.0001 (or crypto equivalent)
Max: Limitless
There's another interesting twist to this game: An AI hint feature that helps to bridge the gap between beginners and pros. This makes the game perfect if you're just starting out with crypto poker.
Aside from the beloved in-house title, you can also choose from 41 other poker variants from top providers like Ezugi, Wazdan, and BetSoft. We're giving BC.Game an A+ for variety.
However, you should know that like many Curaçao-licensed casinos, BC.Game reserves the right to request KYC documentation from you upon withdrawal. Meaning, you may not be able to keep your anonymity. If you're comfortable with the casino (safely) holding this information, then no problem.
Now that that's out of the way, are you ready to explore BC.Game's chock-a-block poker library?

Rocketpot Casino: Best for Poker Tournaments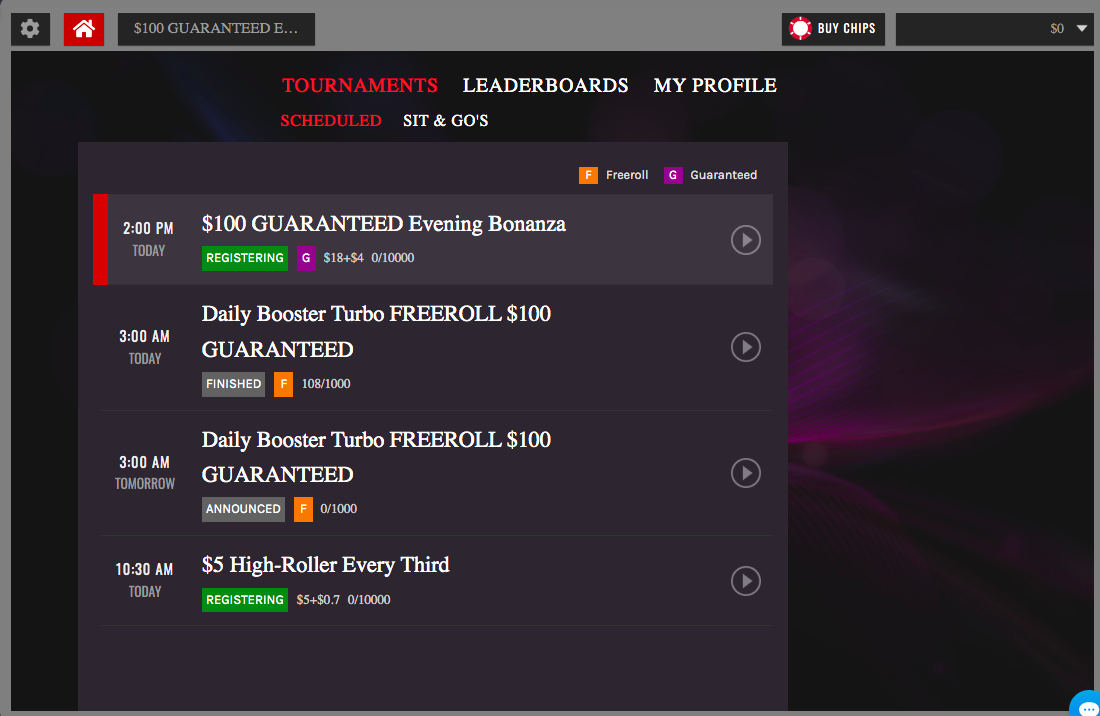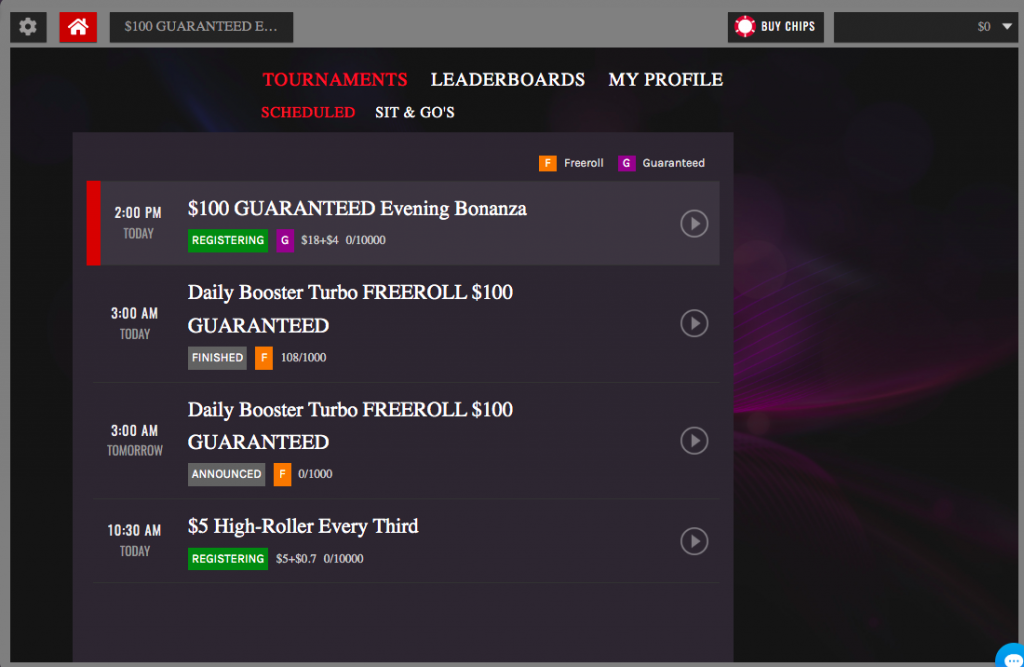 Fast Facts
Established: 2019
License: Curaçao
Best for: Poker tournaments
Pros & Cons
Poker tournaments available
Poker rooms (Sit & Go's)
Generous welcome bonus up for grabs
❌ No provably fair poker games
❌ No in-house poker games
Findings
Rocketpot is making waves with its recently-introduced Poker Tournament section. Here, you'll find a list of ongoing or upcoming Bitcoin poker rooms and leagues, some tables seating from 2 to 1000 players at any given time.
This is the perfect opportunity to put your skills to the test against real players from around the world. Add in the extra benefit of instant and private crypto transactions, and you've got a recipe for success.
You can also take part in 'Sit & Go's', which are faster games with lower stakes and fewer players. These are ideal if you're trying to squeeze in a quick game on the go. If you're a tournament devotee, you can check your progress on the Leaderboard at any point, as well as check out your hand and bet histories from previous games.
All in all, we're pretty impressed with Rocketpot's new tournament offering, and we're watching closely to see how it grows.
Are you ready to play your hand against real players? Start here:

Poker Dapps
Want to play poker online using cryptocurrencies with the added benefit of complete anonymity?
Poker Dapps may be your cup of tea.
Advantages of Poker Dapps
Blockchain-based decentralized applications are a safe and anonymous way to play online poker.
They might be relatively new to the scene, but they're becoming more and more popular. In fact, we can specifically see more and more decentralized casinos popping up that offer poker. We've taken the liberty of listing the top two poker Dapps where you can enjoy:
Instant transactions (wallet-to-wallet)
100% anonymity
Seamless poker fun
And here they are:

Different Types of Crypto Poker
We've mentioned a few different poker variants thus far, and if you're no stranger to the scene, you're probably familiar with each one of them. However, if you're just getting started, it's a good idea to get up to speed with the different types of poker you'll come across at the top BTC poker sites.
Typically, you can categorize poker into three divisions:
Video Poker
Live Poker
Poker Rooms
Buckle up, because we're about to dive into the nitty gritty of each one of them.

Bitcoin Video Poker
Video poker tables are ideal if you want to learn the ropes without facing any real competition.
These are the easiest BTC poker games to find and are extremely popular among casual players. Much like Bitcoin baccarat, these are often available as provably fair games, too.
Most video poker games are based on the five-card draw poker variant. It's easy to understand and features quick rounds, making it a favorite amongst crypto players looking for a quick spot of fun.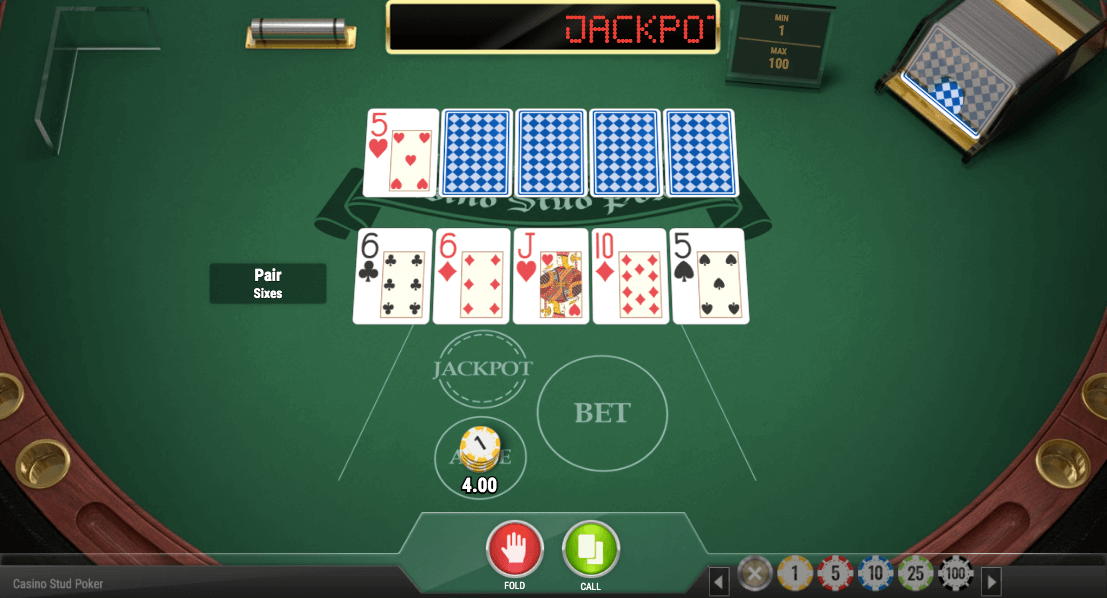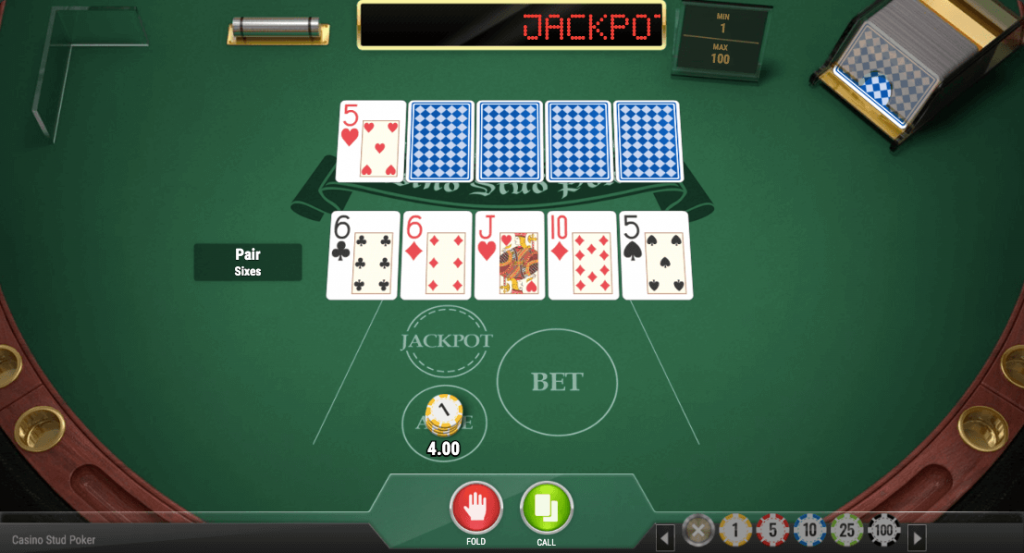 It should come as no surprise when we say that Stake is our favorite Bitcoin video poker site in 2023.

Live Poker
Perhaps the most popular of the lot, live Bitcoin poker gives you a chance to play against a real dealer, in real time.
You're still playing alone, which means you don't need to practice your poker face. However, many players believe that the human element here makes live poker more engaging than video poker titles.
Recently, the top poker sites have been bolstering their live dealer libraries. Great news for you, since it guarantees more variety. As an example, BC.Game offers 6 live poker games you can play with crypto. As it stands, table games like BTC blackjack are much more popular, but we're hoping to poker catch up in the near future.
As for providers, you should look for poker games by big names such as:
Evolution Gaming
Vivo Gaming
Playtech
Ezugi
In any case, you'll find some of these providers at BC.Game, which is our favorite site for live poker Bitcoin games:

Bitcoin Poker Rooms
Video poker and live poker games can be fun, but let's face it: the only way to have a fully immersive poker experience online is to play real poker games against real players in rooms or tournaments.
Only a few crypto casinos specialize in Bitcoin poker tournaments. Those that do often require you to play on a secondary website or download a poker client. But not all of them.
Poker rooms are the style of poker game that benefits the most from the advantages of blockchain technology:
You can play anonymously, but still against real users.
Since it's the most skilled-based casino game available, it's arguably the best way to win Bitcoin while playing. Just don't forget there is an element of luck to it as well.
Cheating is almost impossible.
You could enter a game for free using Bitcoin poker freerolls.
Looking to join a poker room or tournament (and enjoy a range of other games, from crypto Crash to regional favorites like Sic Bo)? We suggest you get started at the following casino:

Playing Poker with Crypto
Some would argue that playing poker with crypto is easier than playing with fiat. Why? For starters, you can connect your wallet directly to some of the top casinos to facilitate instant transactions. This just isn't possible with fiat transactions. Some other motivators include:
No third-party intermediaries are required to process payments.
Crypto casinos can offer bigger bonuses.
You can transact using a plethora of different cryptos.
FYI: Bitcoin isn't the be-all and end-all of crypto poker. Ethereum poker sites are just as popular, and you can also play with:
Litecoin
Dogecoin
Ripple
Tether
Tron
Dash
Monero
Binance
And that's just to name a few. In our eyes, the more variety, the better. And when it comes to variety, it's hard to beat BC.Game – which supports 65+ different cryptos you can use to play poker.

How to Choose the Best Bitcoin Poker Casino
You've seen our top picks, and a bunch of other high-quality options at the beginning of this guide. Let's be honest – you're spoiled for choice. But with so many great options, how do you go about choosing the best casino for you? We're so glad you asked.
We've put together a list of actionable tips that should help you make your decision:
1. Look at the Poker Selection
Why sign up at a poker site that doesn't offer your favorite variant? Whether it's video poker, live poker, poker rooms – or any other manner of the game – you should aim to choose a site that stocks a bunch of decent titles to keep you busy.
Finding out what's on offer is as easy as heading over to the casino and scrolling through its poker library – or reading poker-specific reviews if you want to expedite the process.
2. Check Out Bonuses
Bonuses are the lifeblood of any blockchain poker casino, so be sure to stay on the lookout for them. Claiming generous welcome bonuses like those you'll find at Rocketpot and BC.Game is a good way to get the most bang for your buck. For ongoing bonuses and promotions, sites like Stake are your best bet.
3. Consider Casino Limits
If you're looking for a high-roller poker experience, be sure to check out a casino's deposit and withdrawal limits before signing up. In this case, going for a no limit casino is a good idea. On the other hand, a budding player with a tight budget may wish to sign up at a casino with a lower entry barrier.
4. Consider Skill Level
Are you just joining the world of online Bitcoin poker, or are you a seasoned veteran? It's important to be honest about your skill level in order to choose your ideal casino.
Going for a site like Rocketpot, where you can play real poker in tournaments or poker rooms requires some level of skill. On the other hand, trying out provably fair poker games at Stake or BC.Game are best if you're a beginner looking for some guidance.

How to Play Poker with Bitcoin
Playing poker with BTC works in a similar way as playing with fiat – just with a blockchain spin. But no worries, we'll get you up to speed with the intricacies in no time.

1. Learn Game Rules
There are quite a few versions of poker, but in this article, we will focus on Texas Hold'em, which is the most popular flavor of BTC poker.
POKER
The goal of this game is to get the highest possible hand.
You do this by choosing the combination of cards that gives you the best chance of winning from a hand of 5 cards:
2 closed cards (your hand)
3 out of 5 common cards (open to everyone)
The actual game starts when each player receives their hand of 2 closed cards.
Every round, at least two players are required to pay in: the player holding the 'small blind' (half the minimum stake) button and the player holding the 'big blind' (minimum stake) button.
After the blinds have been paid, the next player in line must choose one of the following actions:
Call: Pay the big blind and stay in the game.
Raise: Raise the stake.
Fold: Forfeit the game.
This continues until every player who wants to stay in the game pays the required amount.
Then, it's time for the flop: the dealer removes the first card from the undistributed deck of cards and puts the next three cards on the table.
Winning a hand of poker
The game can end at any time! If all but one player folds, the last remaining player gets the pot.
All players get to decide what to do again, but now they have a fourth option: check, keeping their existing stake without betting further.
Afterward, the dealer removes another card from the deck and places it at the center of the table for everyone to see. This is called the turn.
The wagering and placing of a card are repeated again, during what is called the river.
After the river, players get another chance to check, call, raise, or fold, before all cards (including the two cards on each remaining player's hands) are revealed. The player with the best hand will win the full pot, but if two players have equally good hands, they may split it.

2. Choose a Device
Now that you're familiar with the rules of the most popular poker variant, it's time to decide where you're going to play. In other words, mobile or PC.
Most of us enjoy playing on the go, which is why the best poker crypto casinos have put in the legwork to make their sites run seamlessly on mobile devices. Even so, let's look at some of the pros and cons of playing on a PC or mobile, respectively.
PC
Larger screen – more room to see
Auto-play is easier and you can do other activities in the background
Glitches and lagging are less likely
❌ Limited mobility
❌ Relies on a WiFi connection
Mobile
Can enjoy using a Bitcoin poker app
Play on the go, anywhere you like
Can easily use mobile data to connect
❌ Connection errors are more likely
❌ Smaller buttons can be bothersome
As it stands, mobile players account for about 80% of all users in the online gambling industry, so it's more than likely you'll swing towards the direction of playing on your mobile, using a crypto poker app or a mobile browser-based casino.

3. Choose a Bitcoin Wallet for Poker
Wondering which is the best Bitcoin wallet for poker? We wondered that too, so we put our research skills to the test. After hours of searching, we managed to put together a list of the best Bitcoin gambling wallets that will satisfy all of your poker needs:
Fast deposits
Low fees
Compatible with the top crypto poker sites
Once you have a wallet sorted, it's time to consider the next important step of the journey:

3. Make a Deposit
The final step, and the most important. This is a part of the journey where you don't want to make any mistakes – lest you waste precious funds in the process.
Once you've chosen your ideal poker site:
Sign up by creating an account, filling out all the required fields honestly
Make your way over to the 'Cashier' or 'Wallet' section of your account
Select your preferred crypto – you'll receive a unique wallet address or QR code
Copy-paste this address into your wallet, or scan the QR code
Enter your desired deposit amount in your wallet
Hit send
That's all there is to it. But if you're still feeling unsure, our guide to making a Bitcoin casino deposit should clear up any doubts.

Crypto Poker Tips
There is no single strategy that will win you every BTC poker game, or any Bitcoin casino table game for that matter. However, we can give you a few tips that you should always have in mind:
Learn the possible poker hands by heart.
Play conservatively until you figure out your opponents' strategy.
Don't be afraid to fold.
Start with small tournaments (8 players is a good number) and let that number grow as your game gets better.
Try not to focus too much on winning money in the beginning, but rather on honing your skills.
Make sure you only play at a reliable casino or Dapp.
Research the casino before you invest your funds: read casino reviews and check if they have your favorite games.
Final Thoughts
There you have it – a comprehensive guide to playing poker with crypto. At this point, you're well within your right to call yourself a budding BTC poker aficianado. Some good news? New poker sites are constantly popping up, and we're always adding new options to our list.
If you haven't found your perfect site yet, no worries. Chances are you'll find it next time you visit this page. Until then, happy playing and remember to keep your cards close to your chest. In other words, play responsibly.