Not too long ago, playing online poker with Bitcoin was just a pipe-dream.
Nowadays, there are many Bitcoin casinos and Dapps with video poker and live poker games where you can hone your poker skills.
You can even play Bitcoin poker professionally in some casinos which offer real tournaments against real users!
But before we delve into the Bitcoin casino list, though, let's have a look at the different types of poker games available.
POKER
Looking to play poker professionally with full anonymity? Try a Bitcoin casino with real poker tournaments.

Where To Play Poker Online
When most of us think of poker, we imagine high-stake tournaments full of big-brained players trying to outwit each other. However, not all poker games require an opponent.
In reality, Bitcoin poker games come in three distinct flavors:
Video Poker
Live Poker
Real Poker

Video Poker
Video poker tables are ideal if you want to learn the ropes without facing any real competition.
These are overwhelmingly the easiest Bitcoin poker game to find and are extremely popular among casual players. Much like Bitcoin baccarat and blackjack, these are usually available as provably fair games, too.
When looking for a casino, we suggest you choose household brands with a wide selection of games:

Live Poker
Live Poker is the gateway to what we're calling real poker games.
Here, you're playing against the dealer, looking for the best possible card combinations.
You're still playing alone, which means you don't need to practice your poker face. However, it's certainly more engaging than most video poker games.
One way to add an extra thrill to the game is to participate in live poker tournaments, where you indirectly compete against other players.
Live Poker is still somewhat new for Bitcoin poker sites. Look for games by Evolution Gaming, Vivo Gaming, and Playtech on your favorite casinos.

Real Poker
Video poker and live poker games can be fun, but let's face it: the only way to have a fully immersive poker experience online is to play real poker games against real players.
Only a few Bitcoin poker sites specialize in this type of game. Those that do, often require you to play on a secondary website or download a poker client.
These are minor inconveniences, however, and the thrill of a real poker game is unmatched.
It's, perhaps, the style of poker game that benefits the most from the advantages of blockchain technology:
You can play anonymously, but still against real users.
Since it's the most skilled-based casino game available, it's arguably the best way to win Bitcoin while playing. Just don't forget there is an element of luck to it as well.
Cheating is almost impossible.
You eliminate some of the risks of playing in person, such as someone glancing at your cards by chance.
Looking to join a Bitcoin poker tournament (and enjoy a range of other games, from Crash to regional favorites like Sic Bo)? We suggest you get started at the following casino:

Poker Dapps
Another way to play poker online using cryptocurrencies is with Dapps.
They might be relatively new to the scene, but they're becoming more and more popular. In fact, we can specifically see more and more Ethereum casino Dapps coming up, along with regular ETH casinos (which we've reviewed extensively – in fact, we never rank a poker site on top three if it doesn't feature additional coins, along with Bitcoin.)
Advantages of Poker Dapps
Blockchain-based decentralized applications are a safe and anonymous way to play online poker.
As with casinos, there are poker Dapps for everybody, although most focus on video poker games.
We selected the following two as great places for you to get started:

Poker Games: Video poker
Cryptocurrencies: Tron
Poker Tron is certainly suited for new players.
This poker Dapp offers video poker and blackjack games where you're only playing against yourself.
It offers a relaxed playing experience and, since a part of the dividends is shared among players, you have an alternative source of income until you master the game.
Since all games are provably fair, you can verify the gameplay yourself.

Poker Games: Video poker
Cryptocurrencies: EOS
The PokerChained Dapp makes the games extra exciting, as it features a leaderboard with the most successful players.
This extra layer of competition is welcomed for high-skilled players looking for a real poker room with all the benefits of a Dapp.
Fair play is guaranteed, and you can withdraw your funds at any time.

How To Choose A Good Casino For Poker
If you are aspiring to be a professional poker player, the importance of choosing the right Bitcoin poker site is even higher than with other games. After all, your livelihood may end up depending on it!
However, hobbyists should be just as careful.
Luckily, you're not on your own. We can't decide what's best for you, but we can give you our honest opinions and offer our best advice.
Below you can find a few tips on how to pick the right Bitcoin poker casino for you.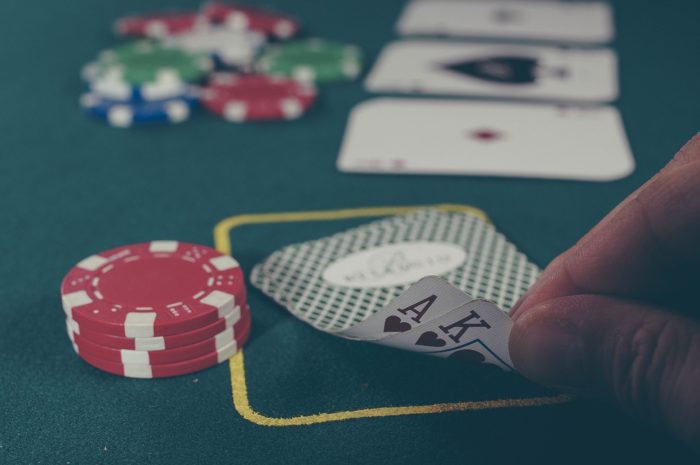 Be Honest About Your Level
When it comes to choosing a Bitcoin poker site, you shouldn't be too ambitious: you should pick one that suits your current gameplay.
If it's time to try and go professional:
Choose casinos with lots of tournaments.
Stay on the lookout for freerolls (free entry).
If you are still learning and practicing:
Find casual video poker games where you can get used to the different poker hands and probabilities.
Look for casinos with small buy-ins.
Read About Other Poker Players
Reading about other poker players can really help you get in their heads.
If there's a specific player you admire, you might even find out where they play and try your luck there as well!
Otherwise, you can read poker and Bitcoin forums where players share their experiences about their favorite casinos and Dapps. If you're lucky, you might even come across a couple of insightful hints.
Do take all you learn with a grain of salt, however. An off day might be enough for some to decide against a certain casino or poker strategy, and the opposite is certainly true as well.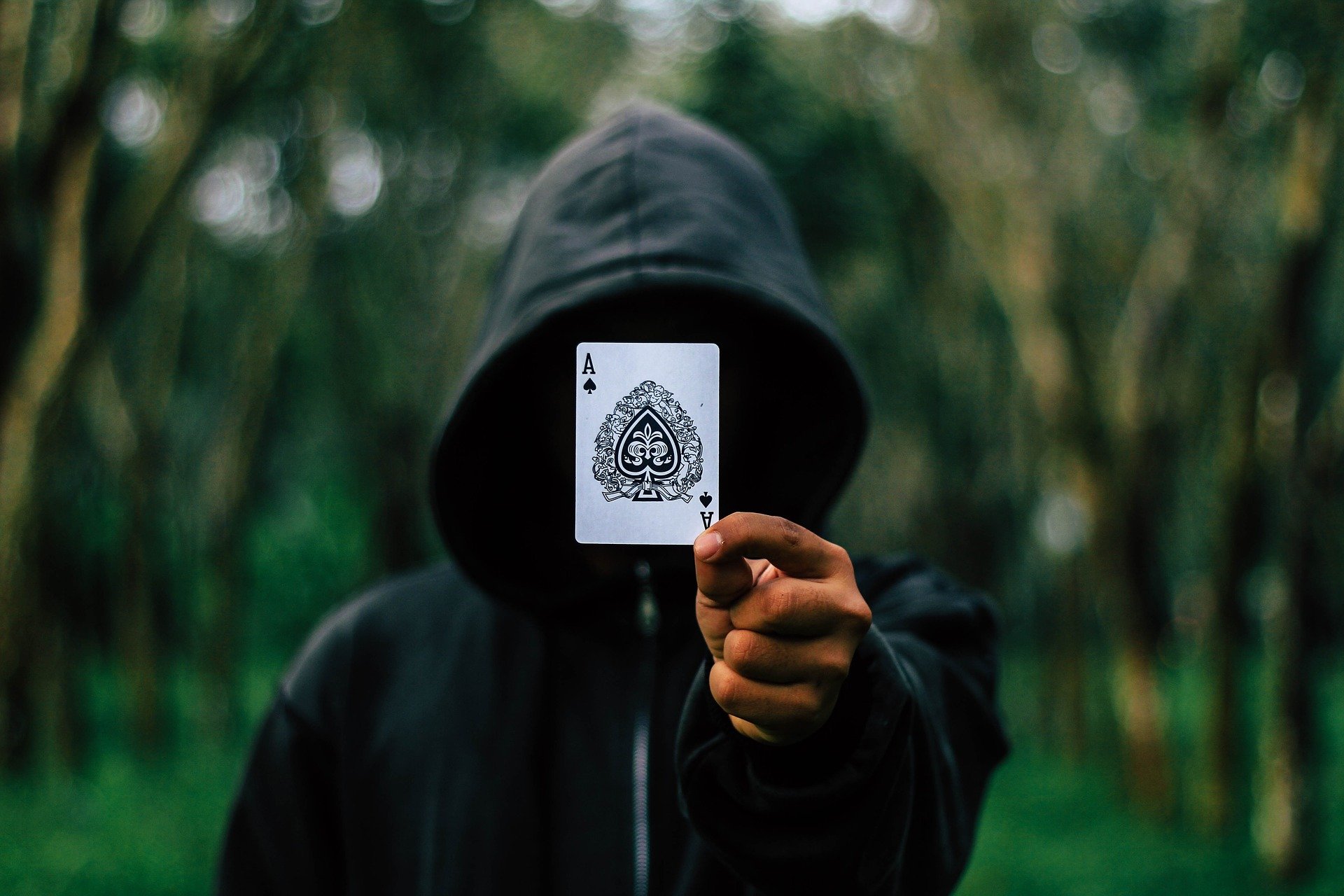 Decide Which Poker Versions You Like Best
It's not just about video poker, live poker, and real poker.
There are many different variants of the game, and you might like some better than others.
Not every casino with Texas Hold'em games will also cover Omaha Hi/lo or Seven Card Stud, so do your research before creating an account.
Otherwise, you might just sign up for a casino and deposit your hard-earned Bitcoin, only to find out it doesn't have your favorite version of poker.

Cryptocurrencies
Playing poker with cryptocurrencies is not as straightforward as other casino games.
Why? Because several poker websites only support one or two different cryptos.
Video Poker: For video poker, you often have several options. You can play with Bitcoin, Bitcoin Cash, Ethereum, Litecoin, and Dogecoin.
Real Poker: If you want to play real poker at a casino, against real opponents, then Bitcoin is your best bet.
Dapps: Tron and Eos are the most commonly accepted currencies on Dapps.

Game Rules
There are quite a few versions of Poker, but in this article, we will focus on Texas Hold'em, which is the most popular Bitcoin poker game.
The goal of this game is to get the highest possible hand.
You do this by choosing the combination of cards that give you the best chance of winning from a hand of 5 cards: 2 closed cards (your own hand) and 3 out of 5 common cards that are open to everyone.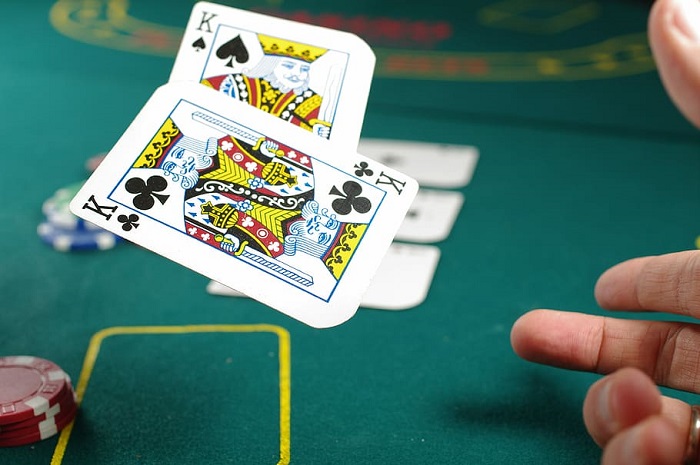 The actual game starts when each player receives their hand of 2 closed cards.
Every round, at least two players are required to pay in: the player holding the 'small blind' (half the minimum stake) button and the player holding the 'big blind' (minimum stake) button.
After the blinds have been paid, the next player in line must choose one of the following actions:
Call: Pay the big blind and stay in the game.
Raise: Raise the stake.
Fold: Forfeit the game.
This continues until every player who wants to stay in the game paid the required amount.
Then, the flop takes place: the dealer removes the first card from the undistributed deck of cards and puts the next three cards on the table.
Winning a hand of poker
The game can end at any time! If all but one player fold, the last remaining player gets the pot.
All players get to decide what to do again, but now they have a fourth option: check, keeping their existing stake without betting further.
Afterward, the dealer removes another card from the deck and places it at the center of the table for everyone to see. This is called the turn.
The wagering and placing of a card are repeated again, during what is called the river.
After the river, players get another chance to check, call, raise or fold, before all cards (including the two cards on each remaining players' hands) are revealed. The player with the best hand will win the full pot, but if two players have equally good hands, they may split it.

Tips For Beginners
There is no single strategy that will win you every Bitcoin poker game.
However, we can give you a few tips that you should always have in mind:
Learn the possible poker hands by heart.
Play conservatively until you figure out your opponents' strategy.
Don't be afraid to fold.
Start with small tournaments (8 players is a good number) and let that number grow as your game gets better.
Try not to focus too much on winning money in the beginning, but rather on working on your skills.
Practice with friends in an informal setting.
Make sure you only play at a reliable casino or Dapp.
Research the casino before you invest your funds: read casino reviews and check if they have your favorite games.
Stick to the rules and keep the game fun for everybody.