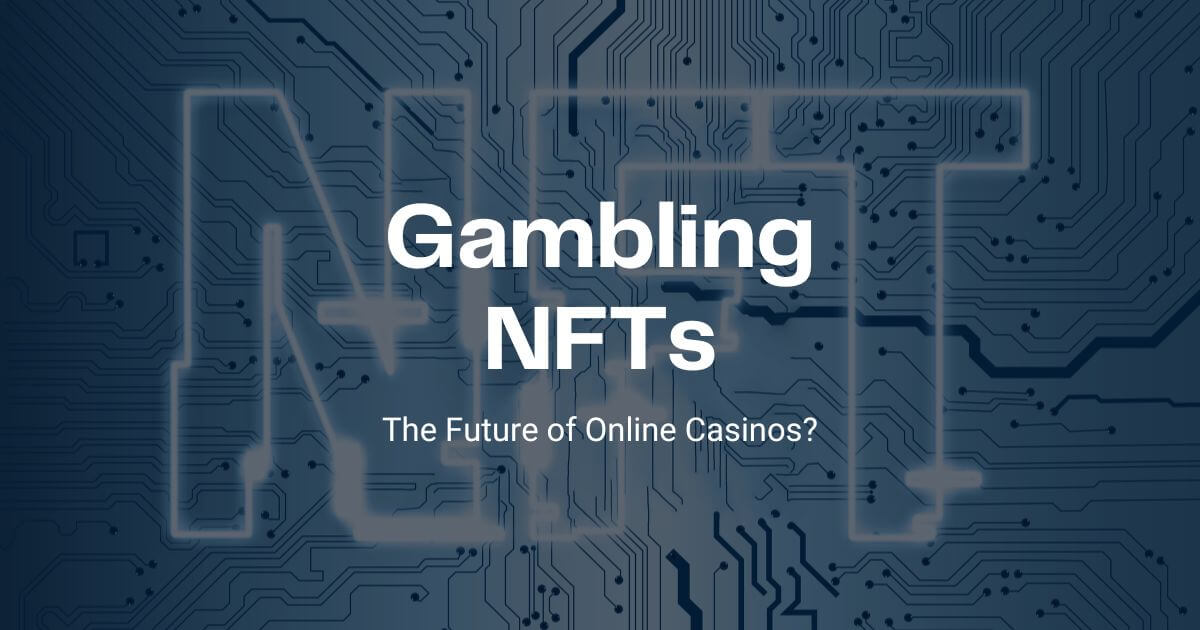 Gambling NFTs: The Future of Online Casinos?
NFTs have exploded in the past year.
Are they just a crypto buzzword? Think again – they're revolutionizing industries left and right. Movies, gaming, sports, music… You name it, NFTs can change it. It was about time the casino business took notice. 
In this article, we're looking at gambling NFTs and how they're changing online betting.
Whether it's through limited series of collectible items or entire casino platforms, NFTs will be a massive part of how we gamble in 2023 and beyond.
So, let's talk about what is here and what's to come!
But first, let's get one thing straight: 
Disclaimer: Want to learn more about different NFTs? Read our article on how NFTs fit into the sports industry.
What Are Gambling NFTs?
NFTs (non-fungible tokens) are digital assets that are unique and not interchangeable. Unlike cryptocurrencies, where all coins are identical (your one Bitcoin is the same as any other), NFTs can represent anything that is one-of-a-kind, from digital art to in-game items.
And the NFT market is booming.
Double-Digit Growth
Between 2020 and 2021 alone, the NFT market grew twenty times!
Today, its value has been estimated at a whopping $3 billion.
You might be thinking this is mostly from speculation. You know, from the social media gurus that promise you'll get rich off Crypto Punks, or Bored Apes, or whatever jpg they can sell you. And, granted, much of the interest around NFTs has come from traders and investors. (Psst! Looking for more commentary on speculative crypto action? Check out our recent article where we look at Dogecoin's price and whether DOGE can reach $1000)
But, non-fungible tokens have hundreds of practical applications. You could buy and sell NFTs for the art alone, but you could also use them as digital certificates of any type of ownership:
For example, concert tickets. Or, land in the Metaverse. Or, a character for a play-to-earn game…
Casinos are taking notice of the incredible versatility of NFTs – there are already multiple NFT-friendly gambling sites.
In a time crunch? Here are our top three right away:
But how do these casinos use NFT technology? And what can NFTs offer to the gambling industry in the future? Let's break it down:
Betting with NFTs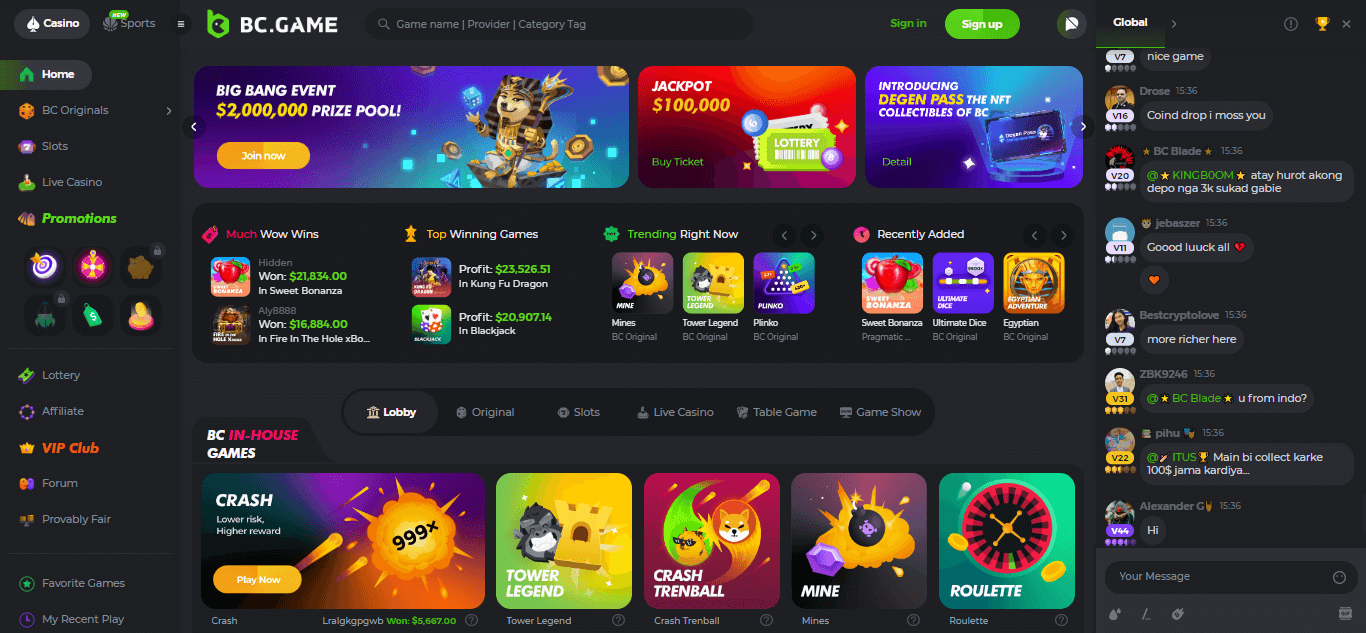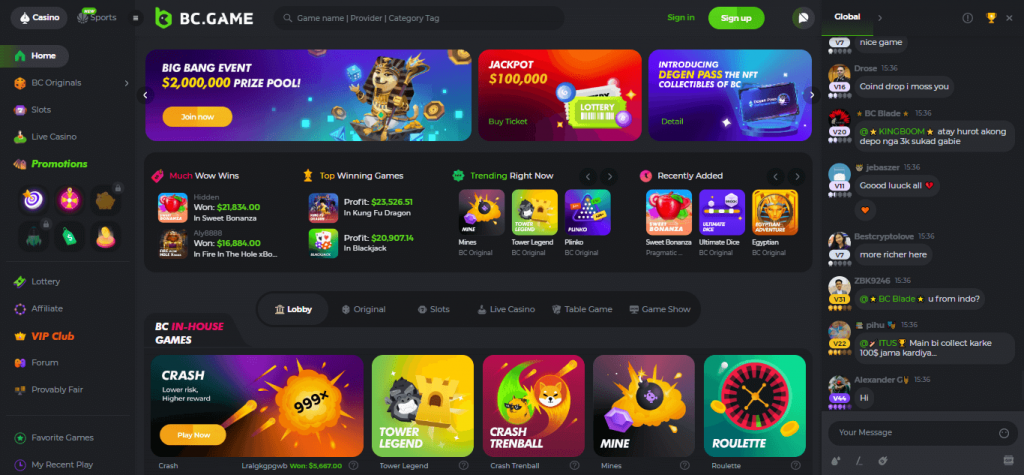 One of the most prominent applications of NFTs in gambling is simply betting with them. This is already happening on a small scale – for example, BC.Game is already taking NFT deposits.
As NFTs become more popular, we can expect more and more casinos to start accepting them as currency.
This would have two important advantages over traditional gambling methods:
For one, NFTs are digital, so they can be easily transferred anywhere in the world (crypto gambling offers the same advantage).
But, more importantly, they're also programmable, so they can hold information about the game itself. This would allow casinos to offer more transparency and provably fair games – as well as add an extra layer of excitement within the game.
Pretty neat, isn't it?
Here are some of the most popular casino applications of NFTs:
Access an NFT Casino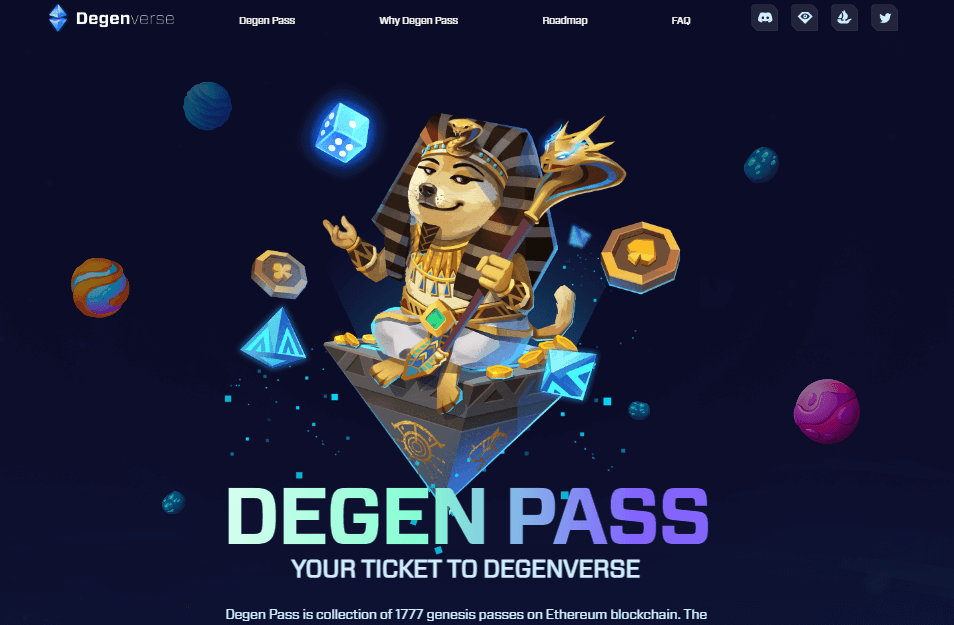 NFTs can serve as access passes to online casinos – especially Metaverse casinos.
Virtually all gambling locations in Decentraland, for example, ask you to get a special NFT wearable to participate in the games. Without it, you can walk through the casino and explore but can't partake in gambling.
One of the most exciting projects in this regard is Degenpass, which received early backing from BC.Game.
Not only will Degenpass be a VIP card for the entire Degenverse portfolio of casinos, but it will also give you unique perks like a chance to win member-only jackpots and other bonuses.
Finally, an "access pass" NFT application would also allow casinos to filter out minors or provide better self-exclusion to problem gamblers. This is an important step for any gambling provider, especially since Internet casinos have long been criticized for their lax security and problem gambler protection.
NFT Casino Games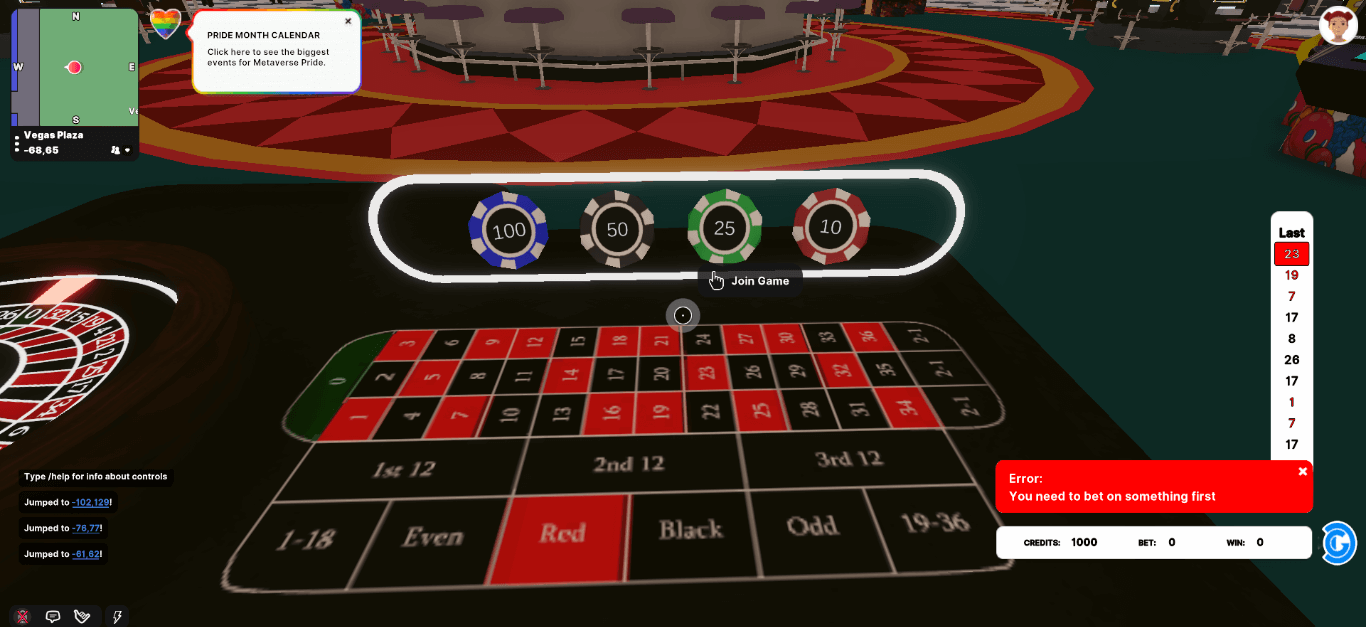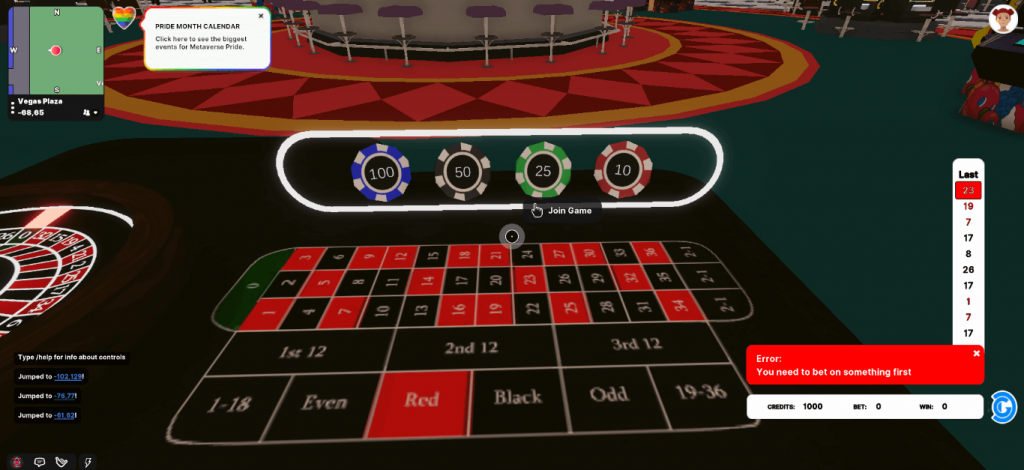 Play-to-Earn or P2E games have already taken the world by storm.
Projects like Axie Infinity, CyptoBlades, and Splinterlands have shown that players are willing to put in the time and money to earn rare virtual assets. Plus, they've given gamers the chance to win real-world money for their digital skills
Gambling NFTs could offer the same thing – but with the added excitement of gambling. NFT-powered games are still in their infancy and we're excited to see what providers come up with in the future.
One place where the NFT gaming revolution might begin are Metaverse casinos. Web 3.0 gambling locations are developing new games as we speak and we're looking forward to seeing some NFT-based ones.
Reward Loyal Players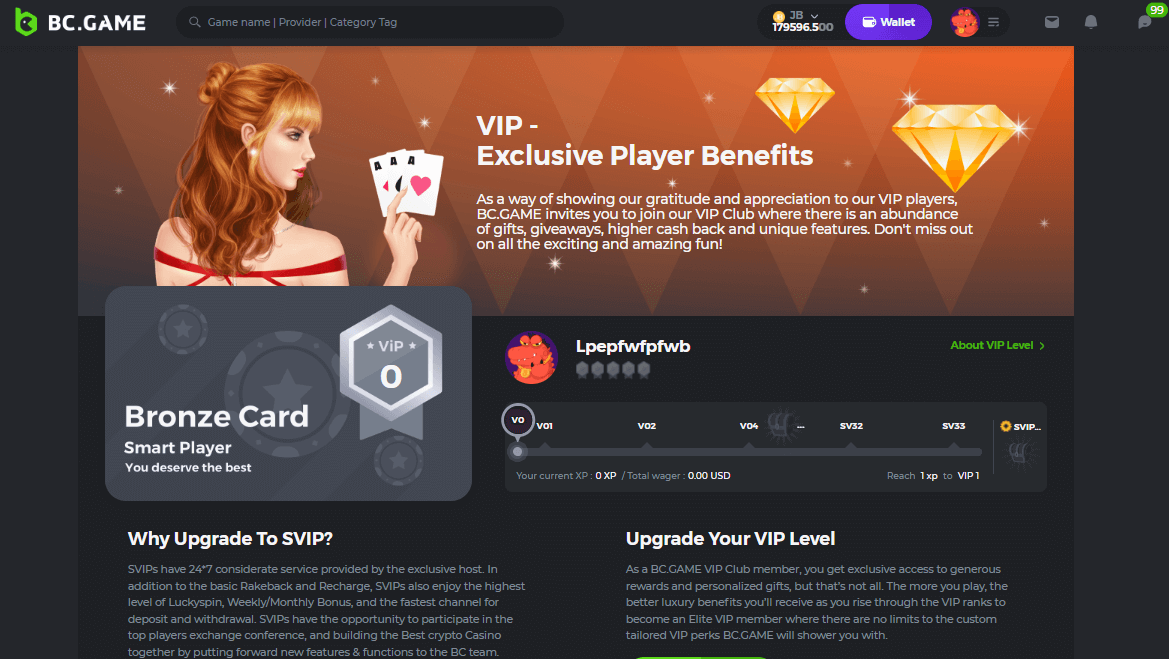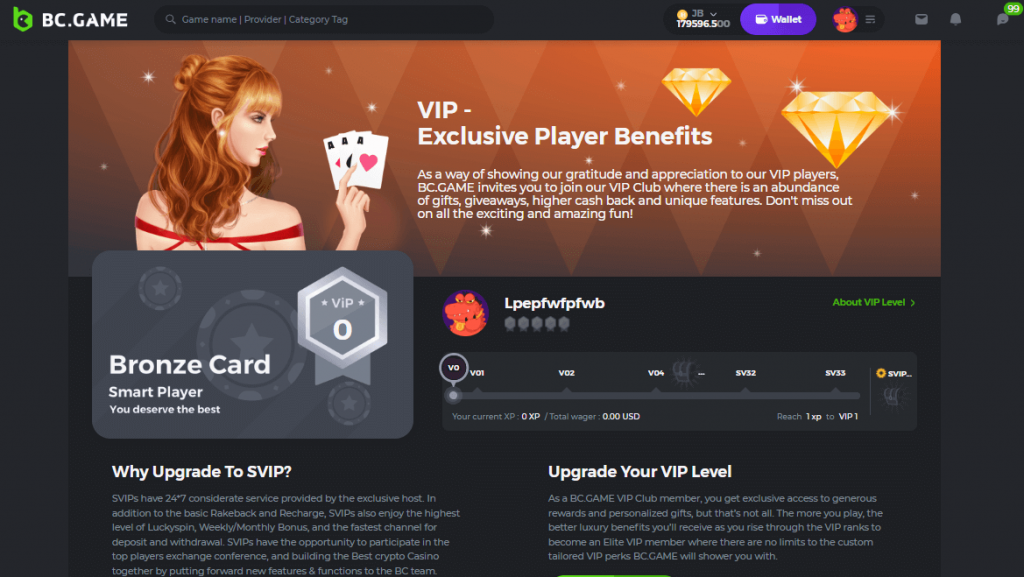 Virtually all online casinos (and most brick-and-mortar ones) offer some sort of loyalty program. These programs are a way to give back to the most active players through freebies, bonuses, or even exclusive events and gifts. Right now, though, these schemes are often somewhat inefficient. For example, a VIP program assistant would personally recruit, approve, and assist players.
But what if there was a way to use NFTs to track loyalty in a more meaningful and efficient way?
One way to do this would be to create an NFT for each loyalty program level.
As players reach higher levels, they would receive more valuable NFTs. These could be used to access exclusive content, enter competitions, or even receive discounts at the casino. The possibilities are endless, and it would be a great way to reward regular gamblers.
Create Unique Merch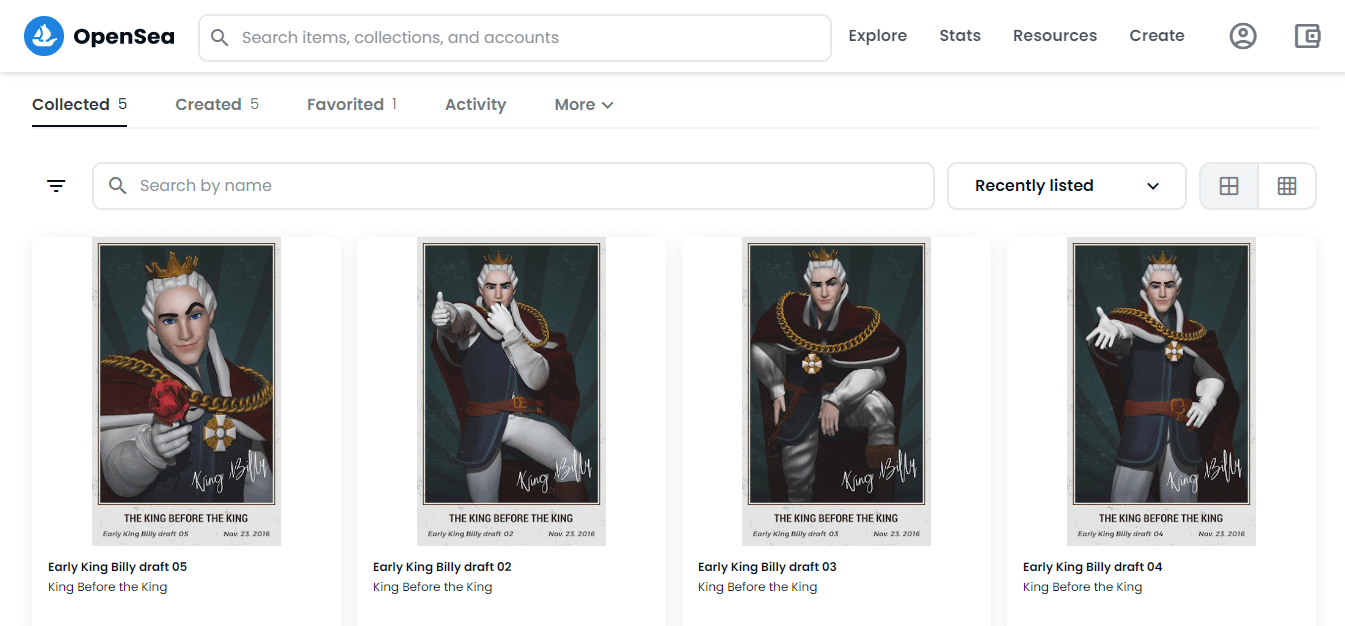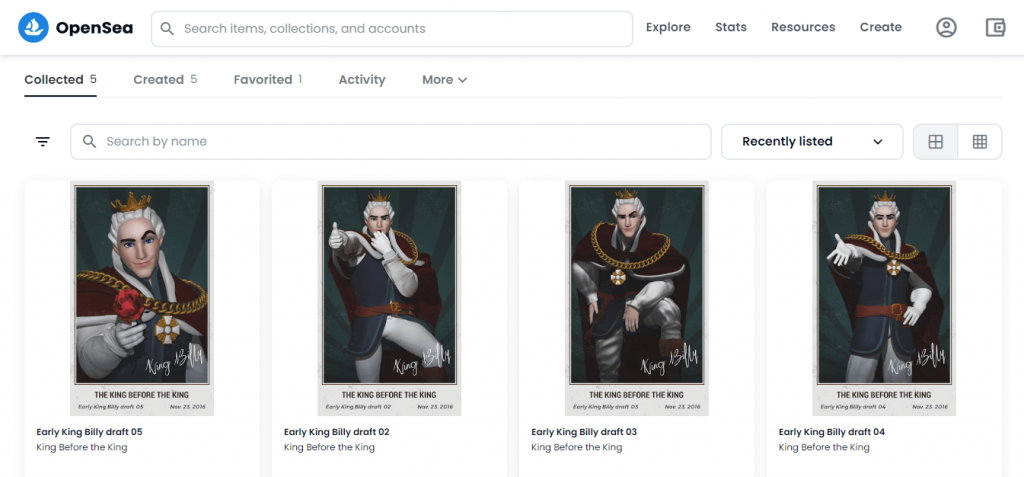 Speaking of loyal players, some people like an online casino so much that they want to show it off.
This is where gambling NFTs can be used to create unique merch. For example, a casino could release an NFT that can be placed on a virtual item, "worn" as a badge in player chats, or simply displayed in a players' online collection.
King Billy casino has already dipped its toes in the market here – the team came out with a limited edition artwork collection in 2021. You can still find the one-of-a-kind artwork on OpenSea!
What Are the Best NFT Casinos of 2023?
We already gave you a quick rundown of our favorite NFT-friendly casinos. But what does that even mean in a market that is still so new?
What makes a casino an "NFT casino"?
For this ranking, we included all reputable online casinos which have embraced some NFT use cases. This includes casinos that:
Let you buy in-game items with NFTs
Use NFTs for VIP memberships or other loyalty programs
Offer games where you can win an NFT (like the Megaways slot)
Have backed up gambling NFT projects
… etc.
Here is what you need to know about these initiatives:
BC.Game's NFT Ambitions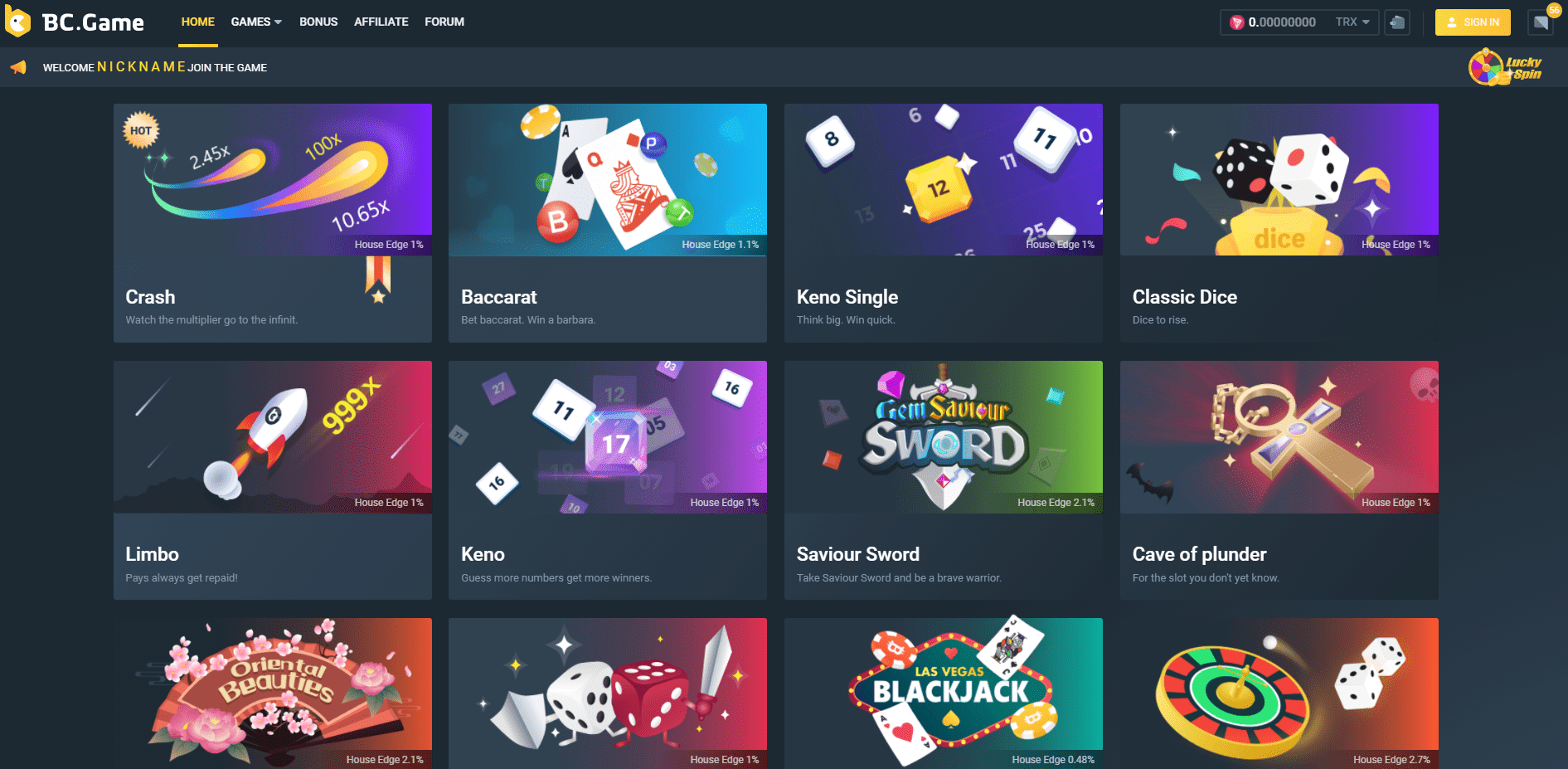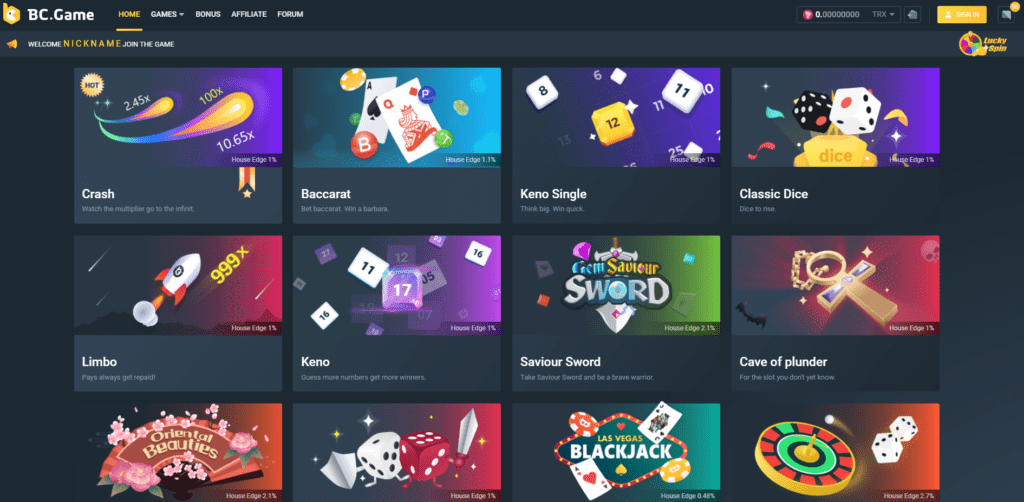 BC.Game is one of our favorite casinos for a reason. Time and time again, they've shown a commitment to innovation and growth. The NFT endeavor is no different.
BC.Game's NFT revolution starts with the Degen Pass, a collection of 1777 genesis passes on the ETH blockchain. Degenpass holders enjoy access to exclusive perks, such as airdrops, tournaments with big prize pools, and early access to their upcoming DeFi betting app.
Even better, the Degenpass is also a utility NFT in the Metaverse. We've seen other casinos use wearables for their metaverse gambling locations. This, however, is bigger, Degenpass aims to be an all-in-one key to the Degenverse world, allowing you to access all the features of partnered casinos, including their upcoming NFTs.
And that's not where BC.Game's NFT plans end. They now also accept NFT deposits and withdrawals on their platform, making this one of the first casinos to fully embrace the world of NFTs.
We believe that BC.Game's commitment to innovation will continue to pay off for them in the future. Their embrace of NFTs is a huge reason why we rank them the number one NFT casino of the year.
Check out BC.Game today:
Rollbit: The World's First NFT Casino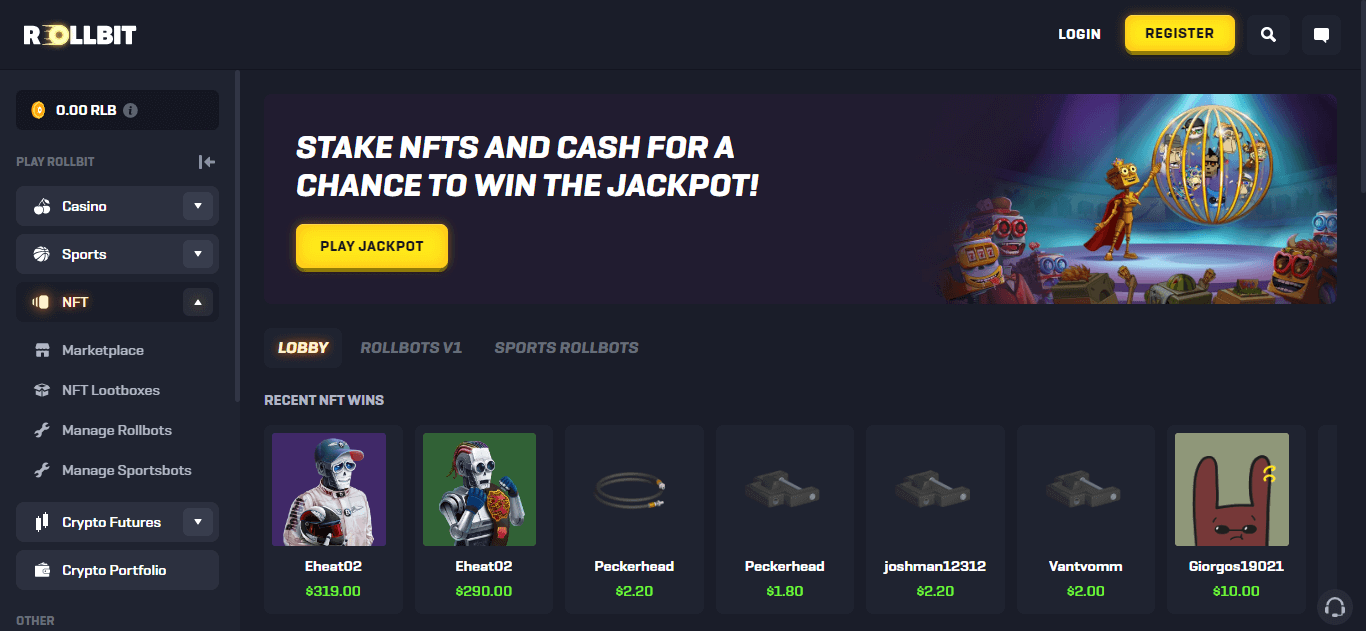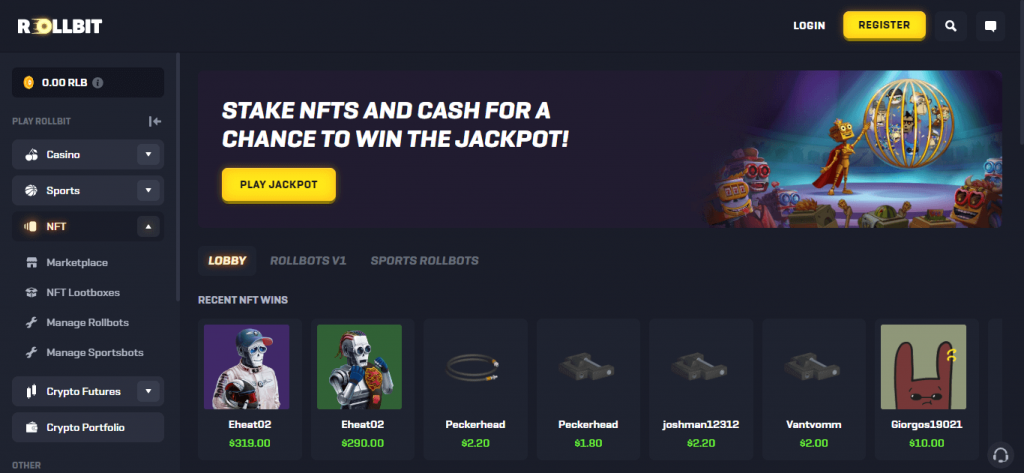 The NFT community might be in its infancy, but some casinos are already going full speed with the whole idea. Dubbing itself as 'The World's First NFT Casino', Rollbit is offering a range of NFT-related gambling solutions.
You can, for example, deposit NFTs and use them to bet. Staking an NFT can also give you the chance to win a jackpot and earn you a juicy deposit bonus (amounts vary, depending on the NFT collection.)
You can also open NFT Lootboxes for a fixed amount of money – and the chance to win something much more valuable hiding inside. It's like an Internet mystery box with an NFT twist!
And, Rollbit has also created their own collection of NFTs called the Rollbots, which you can buy, sell, and trade on the gas-free marketplace.
Yup, we said gas-free and we're looking forward to seeing more casinos implement the idea. Gas fees are getting crazy lately (especially since Ethereum started going up again) and any day we get to save up on them is a good one!
NFT Slots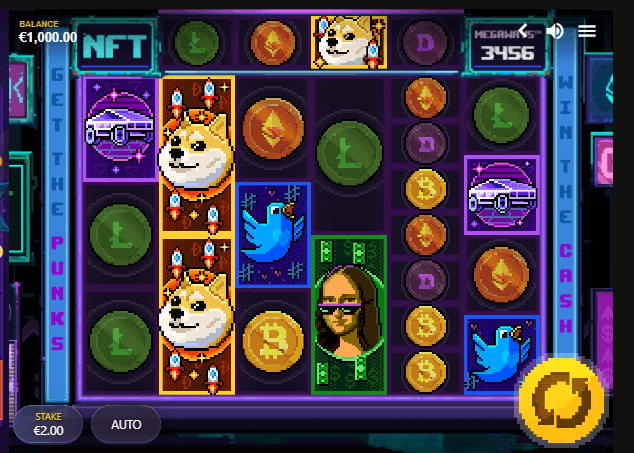 NFT Megaways by Red Tiger is a fantastic new slot inspired by the Crypto Punks and the general NFT hype.
Featuring 6 main reels with up to 7 symbols each, along with a horizontal 4-symbol upper reel called the Crypto Punks Bar, it gives you a total of 200,704 different ways to win!
If you can't tell, we're definitely loving the concept.
The graphics and animations are top-notch and the entire gameplay draws from a whole range of pop culture references. Virtually all high pay symbols come from memes – Shiba Inu, Tesla's Cybertruck, and (our favorite) Mona Lisa in the Thug Life Glasses.
You can find the NFT Megaways slot in multiple crypto casinos, but here are our top three favorites:
Why NFTs Have the Potential to Disrupt Gambling (And Everything Else)?
If there is one thing we are taking away from all the hype around gambling NFTs, it's this:
Non-fungible tokens are here to stay – and they will change the way we gamble in more ways than we can imagine.
The incredible disruptive potential of NFTs comes for a few reasons:
NFTs are unique, meaning that each one is different from every other.
This is unlike traditional gambling, where each bet is the same as every other bet. Exchanging chi[s for cash? Forget that – your new betting method can be both at the same time!
NFTs provide trust – you can track their ownership and trust the blockchain that whoever says they own them actually owns them.
While anonymity matters, this blockchain-based trust opens new opportunities for casinos that want to exclude certain players, for example those that are underage.
NFTs are personal.
As generation Z enters the gambling world, casinos will need new ways to appeal to their needs. Marketing and services in general are getting more personalized by the minute. NFTs provide the opportunity to offer new levels of customization, be it through wearables, VIP membership cards, or other unique perks.
As NFTs became more popular, we saw a sharp rise in P2E (play-to-earn) games like Axie Infinity and Crypto Kitties.
It's only a matter of time before iGaming providers begin to harness these GameFi principles to add more excitement to gambling. This could lead to a big shake-up in the gambling industry, as players move away from traditional casinos in favor of platforms that offer better odds.
Plus, considering the access pass capabilities, this could also lead to a better, safer, more fair gambling industry in the long run.
And, the NFT shift is already impacting the casino world.
BC.Game, one of the top crypto-friendly gambling platforms, is the perfect proof. They are investing in NFT projects like Degenverse and accepting NFTs as payment. And, even more interestingly, they recently announced that it had bought land in the Sandbox, a popular metaverse.
Is this not sign enough that the industry is taking NFTs seriously? We definitely think it is.
Trouble Ahead?
Unfortunately, it hasn't all been smooth sailing for casino NFTs.
Recently, regulators in five US states halted the sales of Flamingo Casino Club's NFTs. How come? The casino had undisclosed ties to Russia.
But there is more.
The Gambling Apes NFT collection also suffered legal repercussions, though for entirely different reasons. Since holders would get profit-sharing for holding the NFT, Texas and Alabama regulators determined that the NFTs were actually securities.
Apparently, the NFT did not pass the Howey Test, making it an unregistered security.
In response, OpenSea halted Gambling Apes sales, though you can still find the asset on other exchanges.
While crypto casino legality can be tricky to explain, there is a major takeaway here:
Legislators are keeping a close eye on NFTs, crypto, and gambling.
So, while all the innovation is exciting, we'll also keep track of new laws and regulations that are bound to come out.
Final Thoughts
NFTs have the potential to revolutionize online gambling, but they are still in their infancy.
As we watch the technology over the next few years, we will surely see some unique innovations in the online casino industry. We are already seeing a bunch of exciting projects – NFT collectibles like the King Billy Casino one, NFT access passes, betting, and winning with NFTs… With so much potential, it's hard to imagine a future for online gambling without NFTs.
And, if you're already excited about gambling NFTs, why not check out one of these crypto-friendly casinos:
Frequently Asked Questions
Is there a limit to NFTs?
Depending on the network, there are some NFT limits. For example, file size restrictions can limit larger NFTs and not all file types are supported, either.
How do NFTs work in games?
NFTs can be virtually any type of in-game item. From characters that you play with to wearables for your avatar, the NFT format has multiple applications. Plus, since ownership is tracked on the blockchain, you can buy, trade, and sell in-game assets with much more security.
Are NFT games profitable?
Yes, some NFT games can make you lots of money. At its height, Axie Infinity was an important income source for thousands of people in the Philippines - and other NFT games can also give you some extra cash.
Can you make money playing NFT games?
Yes, you can make money through P2E games. You would usually need an NFT to participate and then the game rewards your skill with crypto or more NFTs.
You can buy an NFT on a marketplace or get it minted by registering for an airdrop.