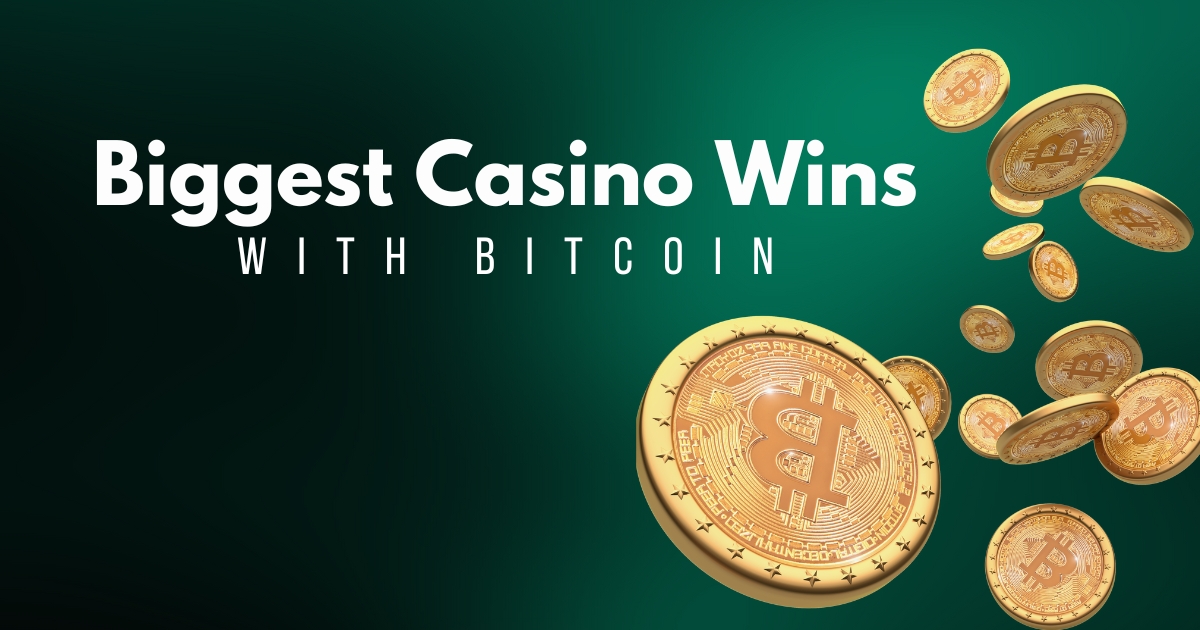 Biggest Online Casino Wins with Bitcoin
Everyone and their grandma knows gambling is not a suitable source of income. Unless you're a poker pro, it is also not a reliable one, especially if you consider your chances of landing a massive win—the odds of winning a jackpot on a slot machine range anywhere from 1 in 5,000 to 1 in 34 million, according to Investopedia.
However, no matter how slim the chances of winning the jackpot at a Bitcoin casino site are, virtually all of us are guilty of daydreaming about landing a huge win or a life-changing jackpot.
After all, it is one of the reasons we love playing and have a special place in our hearts for progressive jackpot slots.
And…
Did you know that some players actually managed to defy the odds and won a ton of money in the process?
10 Biggest Casino Wins with Bitcoin
To show you that luck lurks just around the corner and that winning big is not a myth, we've prepared a short piece on some of the biggest online casino wins we could find.
Of course, rather than going the standard route, we focused exclusively on crypto casinos and the largest Bitcoin wins—or the currency equivalent, at least.
So, are you ready to dive into the enormous wins of some of the luckiest players around?
1. 83,110 BTC on Live Roulette
Canadian rapper Drake needs no introduction. Apart from a successful music career, Drake is an avid gambler and a regular at Stake Casino.
The well-known artist is also a Stake partner and often streams his gambling sessions, labeled Stake vs. Drake.
In one of his most recent sessions, Drake started playing with a balance of $8.5 million. Just your average betting amount, you know.
After a few big and lucky bets, he quickly tripled his money and then some, winning a total of $27.2 million, which is today's equivalent to around 83K BTC.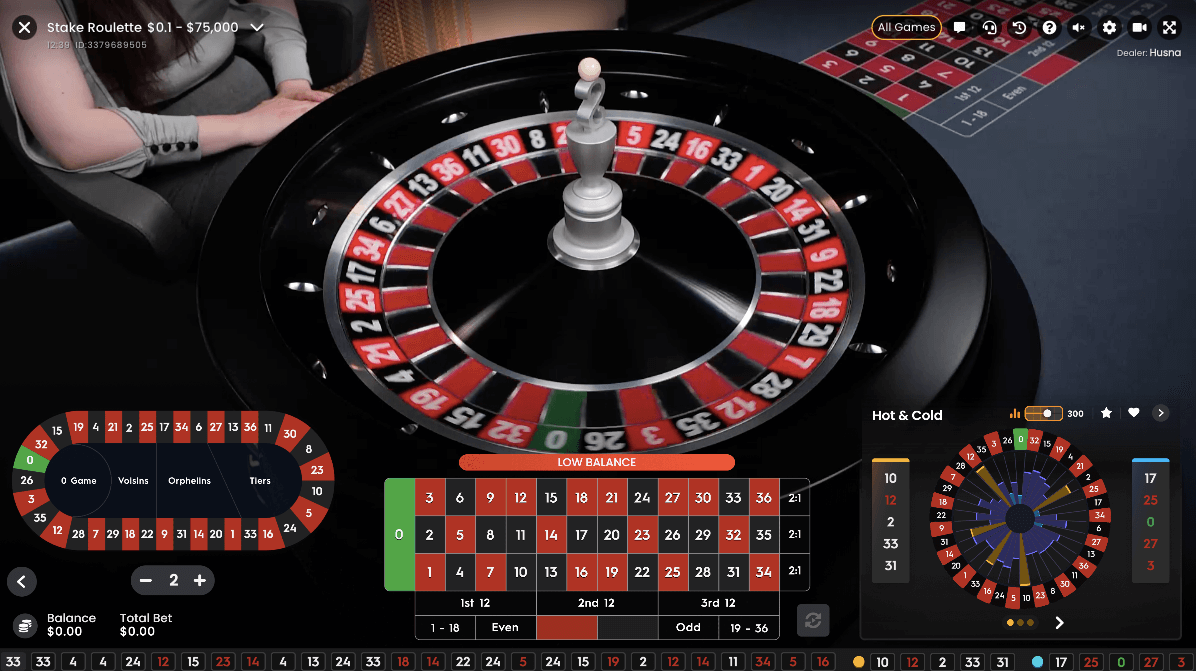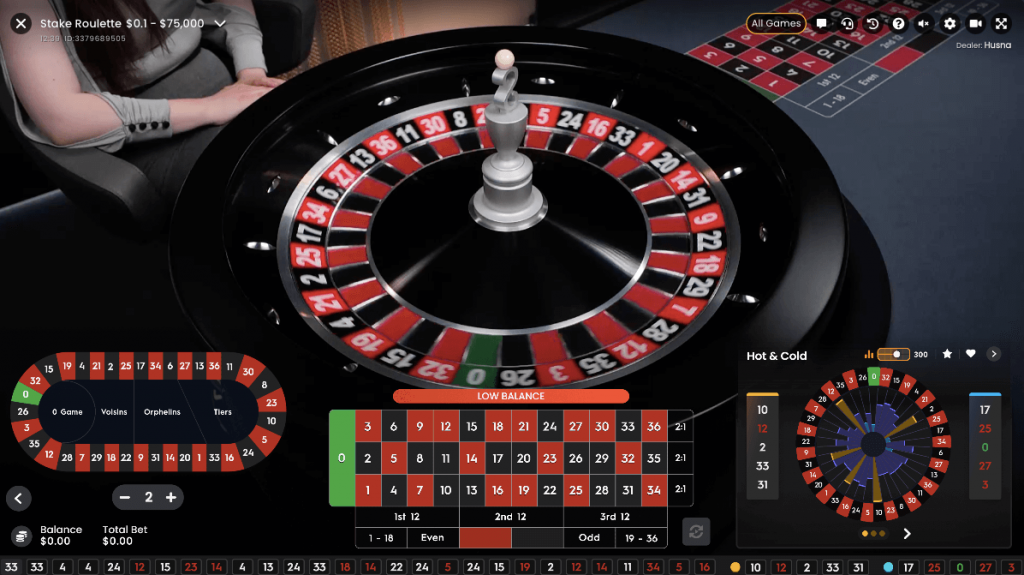 Want to try out your own luck at Stake?
2. 11,000 BTC on Crypto Dice
One of the biggest casino wins ever recorded occurred in 2013 when a player known as Nakowa won around 11,000 Bitcoin playing crypto Dice. The historical moment happened on a website known as Just Dice, which offers—you've guessed it—only a provably fair Dice game.
Unfortunately for Nakowa, the value of Bitcoin in 2013 was nowhere near today's value. Despite that, we're positive that Nakowa walked away with a substantial amount of money, considering the price of BTC fluctuated between $20 and $1,200 in 2013.
3. 524.7 BTC on Might of Ra
Trainwreck is a popular Twitch streamer who, just like Drake, is partnered with Stake Casino and loves streaming his gambling sessions. Sometimes, he even goes on to stream for 24 consecutive hours, all while enjoying his Stake favorites.
During one of his sessions in March 2022, Trainwreck bet 0.023322 BTC playing the Might of Ra video slot by Pragmatic Play. Trainwreck landed a massive multiplier of 22,500x and converted his 0.2 BTC into 524.7 BTC, which was approximately $13 million at the time of his win and one of the biggest online casino wins that was streamed live.
Stake even tweeted Trainwreck's insane win and called it a world-record non-jackpot win!
4. 259.74 BTC on Video Slots
According to a report by PR Newswire, an unknown player known only as #28ea0d38e1 won nearly 260 Bitcoin playing video slots.
After betting only 0.1 BTC, the mysterious user managed to snatch a progressive jackpot win, netting them around $290,000 at the time of their win.
Granted, while it's nowhere close to the amount Drake wins during his sessions, the lucky player in question managed to win 2600% of their initial bet, which is not half-bad for a day's work.
5. 216 BTC on Troll Hunters
Cloudbet is one of the most popular crypto casinos around and is well-known as a casino that has paid out quite a few huge wins throughout the years.
In March 2017, an unknown female player wagered 0.16 BTC playing the Troll Hunters video slot by Play'n GO. As luck would have it, she managed to net 1000% more than her initial bet, winning 160 BTC in a single spin.
To make matters even more impressive, she refused to call it a day and continued playing. Her courage was rewarded, and she went on to win another 56 BTC for a total of 216 BTC in a single session.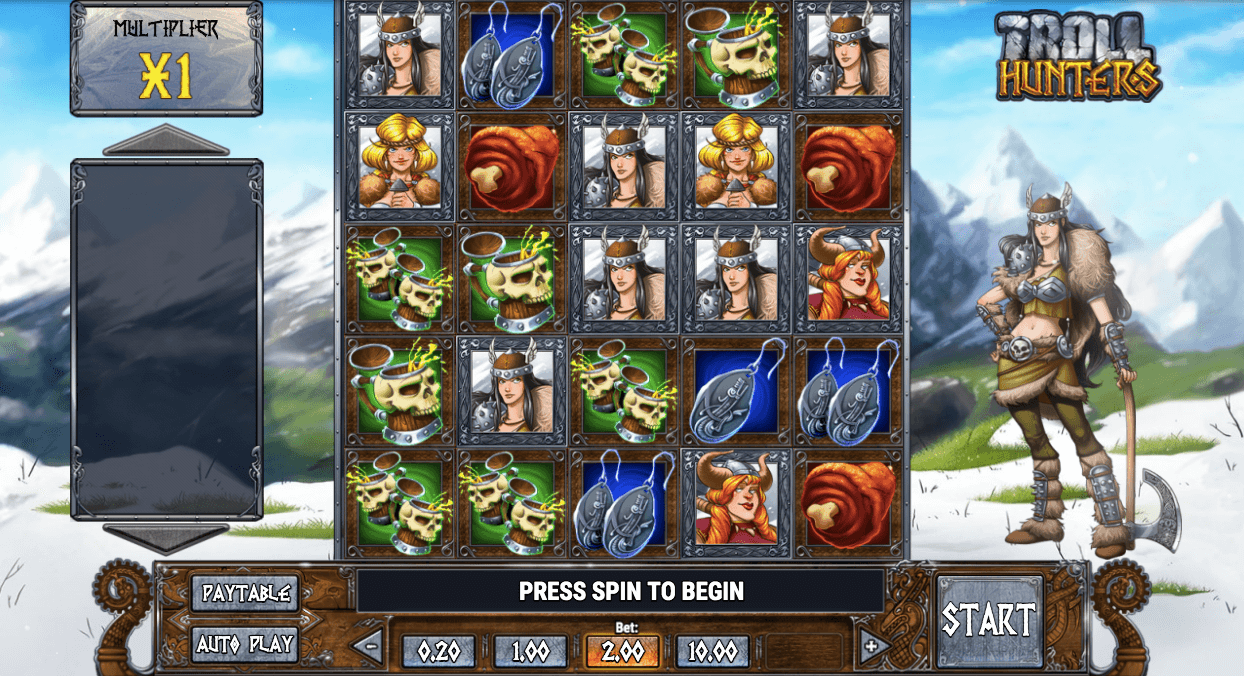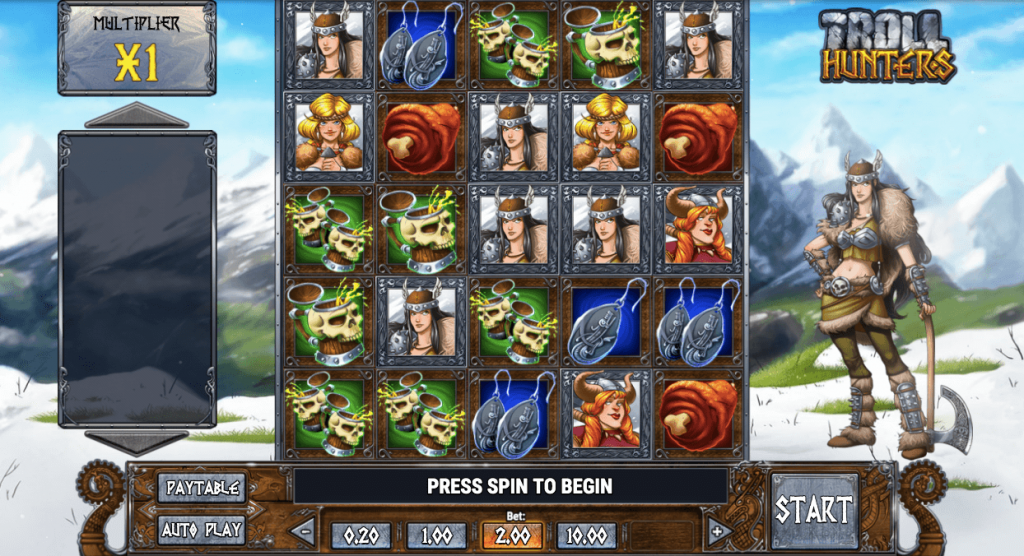 Who knows, you may be Cloudbet's next lucky winner:
6. 161 BTC on Multifruit 81
In 2019, a player from Finland won 161 BTC playing Multifruit 81, a minimalistic video slot by Play'n GO. The price of Bitcoin was between $3,500 and $12,000 at the time, meaning our mysterious player won anything between $563,000 and around $1.9 million.
Of course, assuming she decided to cash it all in immediately. Just like the previous player on our list, the Finish player decided to make the most of her lucky streak. And, after just two days, she managed to add another 45 BTC to her balance, cementing her win as one of the biggest casino slot wins in crypto history.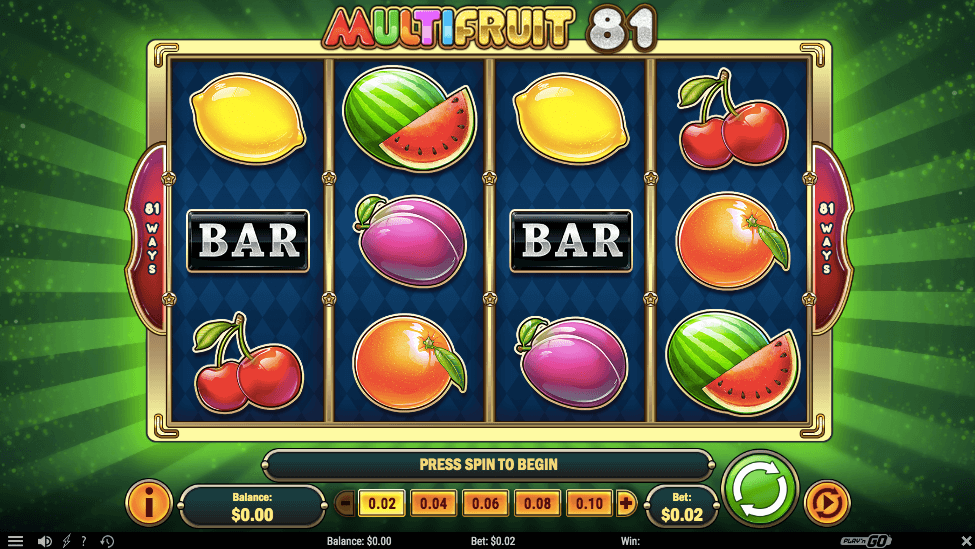 7. 55 BTC on True Sheriff
Unlike most of the winners on our list, the next player managed to win nearly 55 BTC without spending a dime.
A decade ago, in 2013, a player known as Nickelj made the most of his welcome bonus and ended up winning 55 BTC playing True Sheriff, a video slot by Betsoft. During his session, Nickelj won a bonus round and right before the bonus round was about to end, our lucky protagonist managed to win a handful of free spins.
At this point, Nickelj decided to activate the Max Bet feature, which ultimately landed him a jackpot bonanza and a profit of 55 BTC.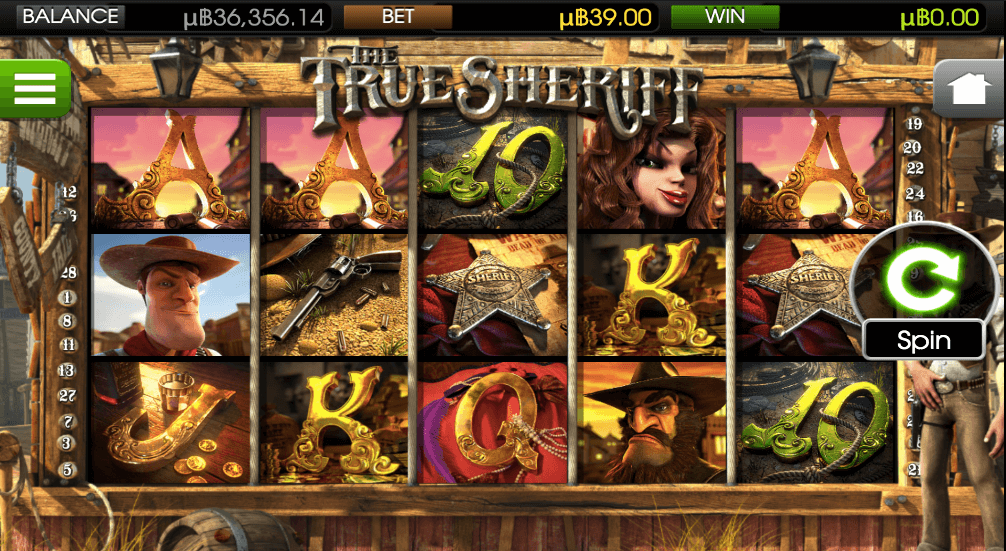 8. 53 BTC on Live Roulette
While quite a few players on our list relied on a single stroke of luck, one of the biggest crypto casino wins we know of came in as a series of a lot of small wins, so technically, you could say they had an amazingly lucky session.
The mysterious player sat for a session of Cloudbet's Live Roulette. With the help of high betting limits, a little bit of luck, and quite possibly a lot of skill, they managed to end the session with 53 BTC.
9. 49.22 BTC on Lightning Roulette
Evolution's Lightning Roulette is one of the most popular variants of a traditional casino game. Whenever the croupier spins the wheel in Lightning Roulette, the lightning strikes random fields on the table, energizing each one it hits and adding a juicy multiplier to it.
One lucky player managed to make the most of this feature when her wager was multiplied by 500x, the highest possible multiplier, netting her 49.22 BTC in the process. And believe it or not, like quite a few players on our list, she refused to call it a day and simply continued her gaming session. According to Cloudbet's blog, in a session that lasted less than an hour, she nearly doubled her initial win, ending the day with a profit of 87 BTC.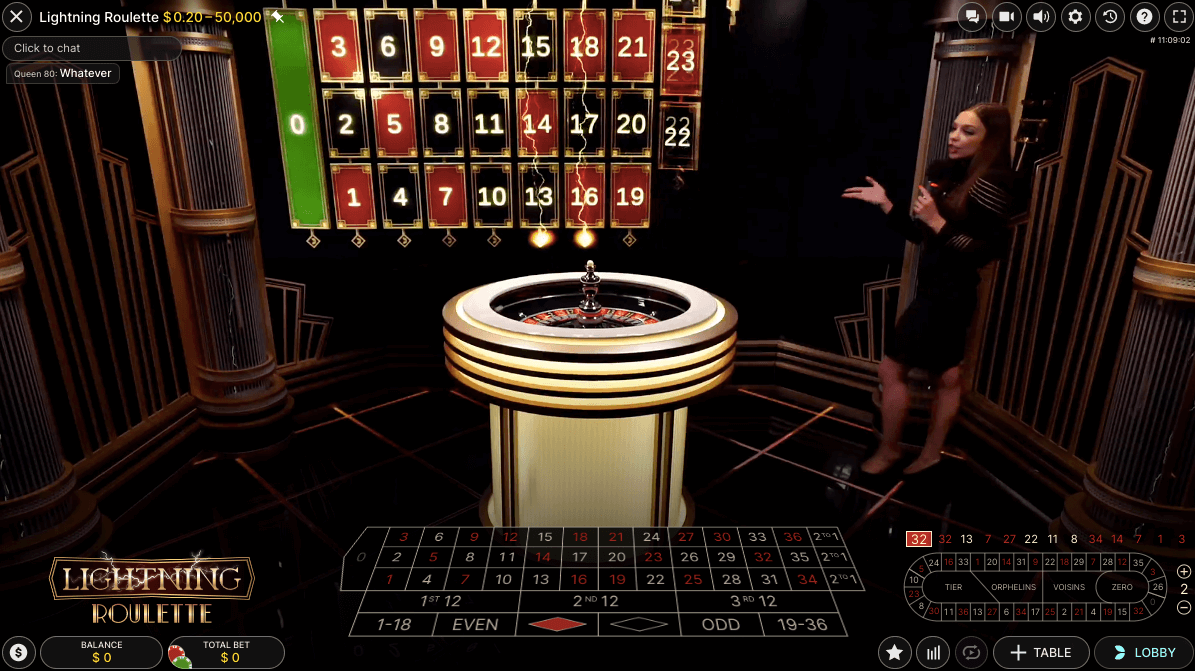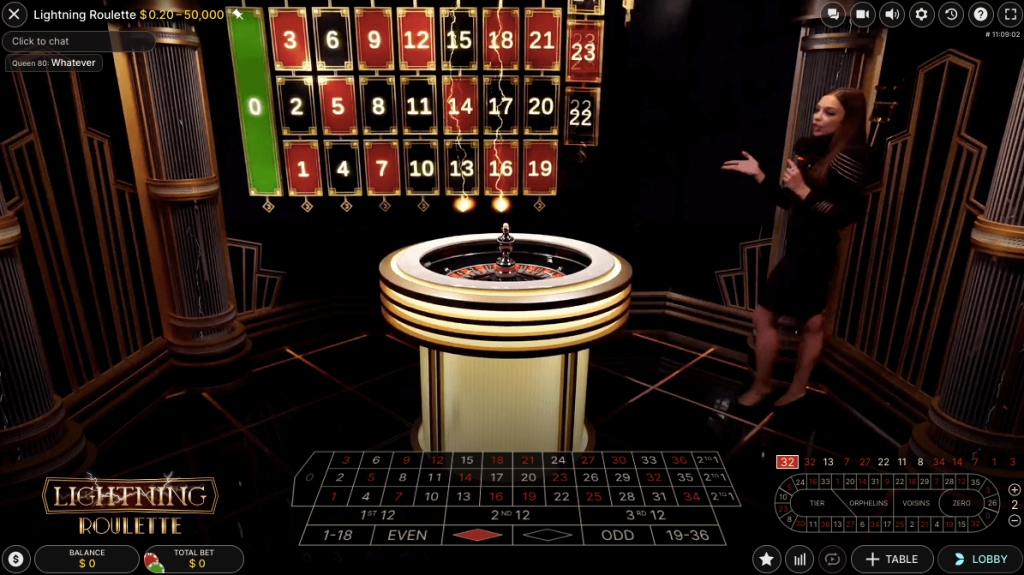 10. 9.19 BTC on First Person Mega Ball
In March 2023, one lucky individual known only by his Player ID 8582928 bet $2,174.85 at BC.Game Casino when playing First Person Mega Ball by Evolution. As luck of the draw would have it, they landed a 128x multiplier, resulting in a $276.289 win.
Granted, while this win might not be one of the biggest casino wins ever, it is definitely one of the newest ones we know of, proving that miracles still happen.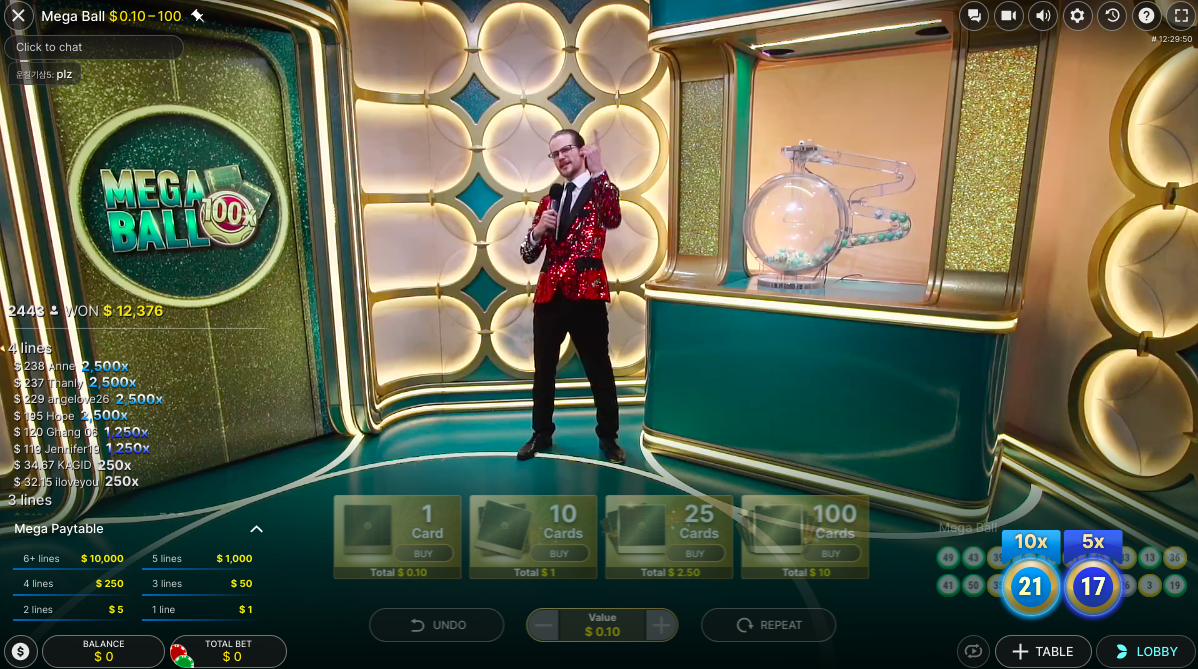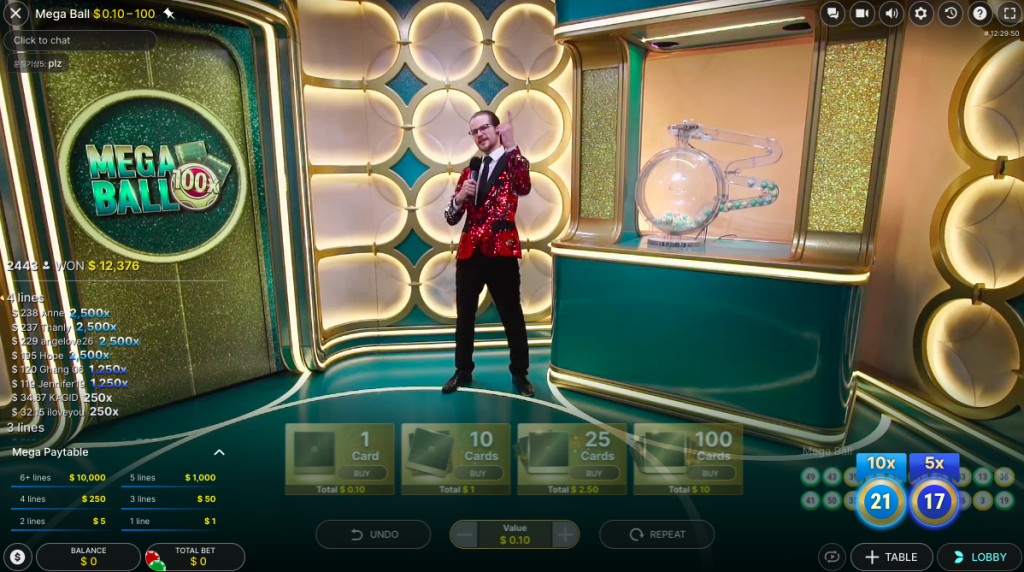 Final Thoughts
Even though the odds may not be in our favor, landing a life-changing jackpot is more than probable. And with some luck, who knows, you might be the next one to join our list of the biggest online casino win in the crypto biz.
Of course, make sure to remember that you shouldn't treat gambling as a source of income, but rather a fun and entertaining activity. With that said, if you do decide to play, you should always gamble responsibly—stick to your budget and never spend more than you can afford to lose.