Overview
| | |
| --- | --- |
| Established | 2010 |
| No. of games | 30+ |
| Game types | Video Slots |
| Average RTP | 96.64% |
| Country of origin | UK |
Push Gaming may have been around for a few years, but it mostly went under the radar until recently.
Despite its relatively small portfolio, this provider has managed to launch innovative and top-quality slot machines such as Jammin' Jars that have gained admirers all over the world.
More and more blockchain casinos are taking notice and adding Push Gaming slots to their roster. Consequently, finding Bitcoin casinos where you can play Push Gaming games is becoming easier than ever.
To make things even easier, we prepared this betting guide where you can learn all about:
The very best Bitcoin Push Gaming casinos.
Push Gaming's best games that you can play with cryptocurrencies.
Push Gaming's average RTP.
The brand's history and its plans for the future.

Best Push Gaming Casinos
Our top pick for best Push Gaming casino is BitStarz.
Our best casino overall, this casino offers an unparalleled playing experience at any of its games. With many awards on its mantle, this is a casino that aims to impress – and, in our experience, fulfills that goal with flying colors.
What's more, BitStarz stands out from the rest due to its:
Excellent customer support.
Large variety of other games.
Generous and varied promotions.
Wide availability of crypto and fiat payment methods.
Fast and smooth transactions.
If seeing stars is not on your gameplan, however, don't worry. Many other great options are waiting for you.
Since most Push Gaming casinos support a wide array of cryptocurrencies, you can easily take advantage of the benefits of cryptocurrencies when playing the company's games.
The following coins are available at our top-three picks for best Push Gaming casinos:

Push Gaming Games
Push Gaming might not be a slot machine behemoth like NetEnt or Microgaming, but it still managed to pack an impressive variety of themes and features into its small portfolio.
Its 16 core slot machines are arguably some of the best, most original games out there. Don't believe us? Let's take a closer look at some of their top titles:
Fat Rabbit is a Farmville-meets-slot-machine fiesta. It's one of the cutest games in the market, but don't be fooled: the titular rabbit can munch on carrots to grow fatter and take over your reels. And the outcome? Unbelievable payouts.
There's nothing cute about Tiki Tumble. This action-packed tropical adventure will have you exploring ancient ruins in search of unlimited free games and multipliers.
There are many Egyptian games out there – but very few are quite as good-looking as Blaze of Ra. This unparalleled slot machine experience may treat you to nudging wilds that slide down the reels, increasing your chances of winning.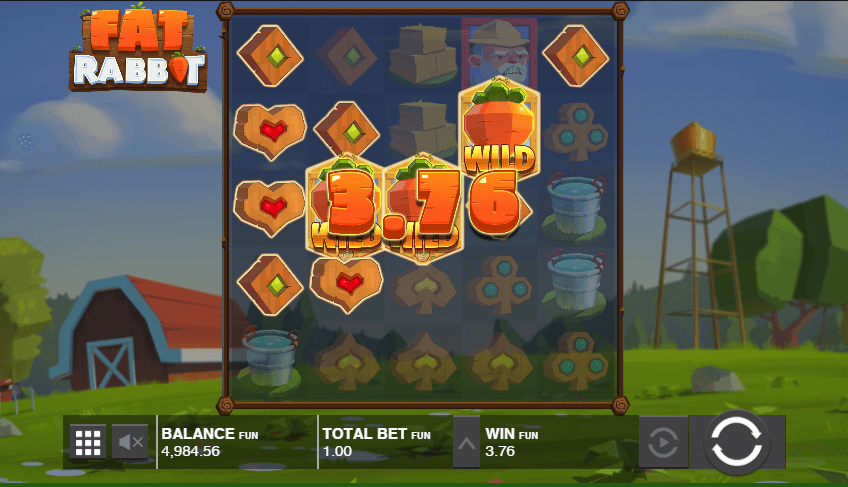 However, Push Gaming's crown jewel is, undeniably, Jammin' Jars. This groovy hit has taken the blockchain casino world by storm with its:
Infinite maximum wins
High volatility
Above-average RTP (96.83%)
Wild, multiplying scatter symbols, in the shape of smiling jars of jam
Cascading reels
Massive fruit symbols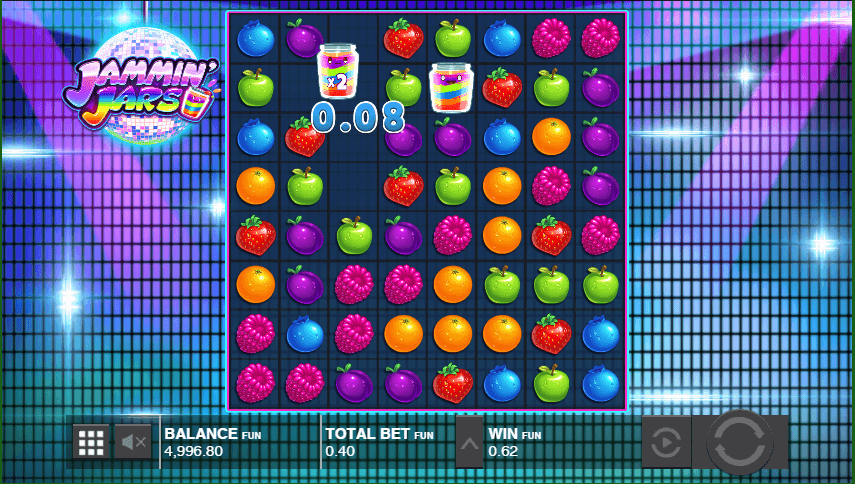 So far, we've praised Push Gaming's slots for their varied themes and features.
However, thematic games and engaging bonus features alone aren't enough. To achieve true greatness, slot machines require:
Excellent sound quality
Outstanding animations
Crisp graphics
Smooth performance
Thankfully for Push Gaming, their titles have impressed us on all of those requirements as well.
If it seems like we can't stop praising Push Gaming's slot machines, well, it's because we have indeed fallen head over heels in love with them. Do give them a go!

Push Gaming's Mobile Games
Push Gaming is a mobile-first casino, with HTML5 based games that work as seamlessly on mobile devices as they do on computers.
Their top-quality graphics are, perhaps, best enjoyed at larger, more high-resolution screens. However, they can also be played on handheld devices.
Do note that there is no 'mobile version' of Push Gaming's mobile titles: instead, all games are responsive, adapting themselves to smartphones, tablets, laptops or desktop computers.

Average RTP
The average RTP for Push Gaming is 96.64%, which is quite an impressive number, considering that the industry average is closer to around 96%.
What's more, almost all of the brand's games are around or even above 96.5%, which is an outstanding feat on its own. A few games even cross the 97% threshold that few games can achieve.

Push Gaming's History
Push Gaming was established in London, in 2010. At the time, the company's main focus was on porting games from established brands into mobile devices.
With more and more casino players switching to gambling on the go, Push Gaming's mobile endeavor was succesful. However, the company wanted more.
Soon, they started developing its own HTML5 games. However, for a few years, Push Gaming flew under the radar.
It was the launch of Jammin' Jars, in 2018, that brought the brand into the spotlight. It was a massive hit from the get-go, and remains one of the world's most popular casino games to this date.
In the past couple of years, cryptocurrency players have taken notice of Push Gaming. Consequently, more and more blockchain casinos now feature this up-and-coming provider.

Push Gaming's Future
At the time of writing, Push Gaming had recently released a brand-new slot machine: Wheel of Wonders.
Push Gaming is a slow mover, and only a handful of games are released every year. Since the company focuses on quality over quantity, we expect this trend to continue.
However, its relatively small portfolio is still expected to grow in the near future. We expect to see at least 2 new games in the upcoming months.
Although a considerable amount of relevant casinos already allow you to play Push Gaming slots with cryptocurrencies, we hope to see their number grow.