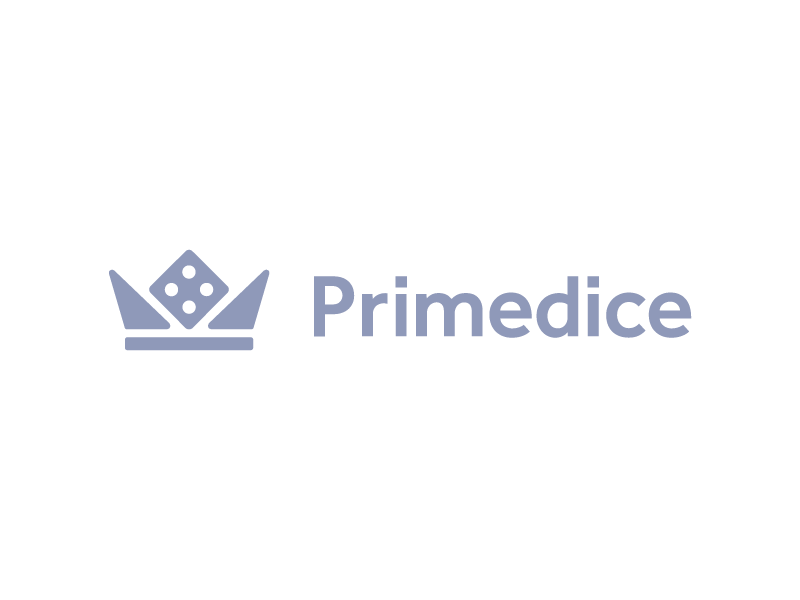 Updated: July 20, 2020
Primedice Review
Primedice – Bitcoin Dice Game Review
Primedice has been around the block since 2013 making it one of the first serious casino game platforms to operate with cryptocurrencies like Bitcoin. This has given it a buttoned down reputation among the gambling community.
The fact that it operates with blockchain technology brings some serious advantages when compared to more traditional alternatives.
Increased fairness
Anonymity
Faster withdrawals
Lower fees
It operates with a Curacao Gambling License and serves customers in most countries with the most notable exceptions being United States and United Kingdom.
Read on to learn more about Primedice or sign up immediately.
Online Casino 🎲
Like the name says, the platform is exclusively focused on the dice game. It has a very simple interface that the majority of players will already be familiar with. Getting started is pretty straightforward, just select your username, make a deposit and you are ready to go.
The reputation of Primedice is impeccable given how long it's been around. More than 2 million BTC have been wagered on the platform and at any given time there are a lot of players testing their skill and luck on the platform. Their website is fully optimized for mobile use.
A good explanation for Primedice's success is this: the house edge is 1%.
Compare that to other traditional casino alternatives which features edges up to 15% and you can understand why blockchain based games are becoming such a popular option. Thanks so some simple cryptography the player can rest assured that each roll is completely honest and random. This is often referred to as provably fair.
Plus, as of May 16th it is also possible to play using Litecoin.
Primedice has no KYC (Know Your Client) in their platform, therefore there is no need do provide any kind or personal information 📇. Everything is done anonymously.
Other features include the community chat which is very active and helpful, a faucet, happy hour bonuses and giveaways.
Dice
One of the simplest games to ever grace a casino and it's precisely in its simplicity that lies its charm. For beginners it is a very easy game to understand and more experienced players can always come back to it for a more casual option.
Like most of its kind, Primedice offers manual and automated betting. With the automated betting option the player has the option so set a stop-loss and stop-profit. So if you are wondering how to make money on Primedice, it's probably with this option.
Stop-loss option
Stop-profit option
There is also a record of all your previous bets which you can go back to check at anytime and even a livestats panel to help monitor your performance.
Not much more can be added about the game itself. Unfortunately, we cannot tell you how to predict Primedice numbers. Otherwise we would. But you can try to create your own Primedice strategy.
The game is simple to understand and Primedice offers players all the tools to customize their experience and to ensure that they are in full control of their betting.
Deposits & Withdrawal
Regarding payouts and withdrawals, Primedice is a gentle player:
Maximum payout per bet is 30BTC
There is no maximum withdrawal amount
All withdrawals have a 0.0002 BTC fee – which is quite inexpensive
Once you have withdrawn Bitcoin from Primedice you can convert it back to fiat money at your favorite exchange. Because the whole process is done with cryptocurrencies it is fast, secure and seamless.
Customer service
Customer service works great in Primedice. Support is available on a 24/7 basis via chat and email. The community chat is very helpful as the community is always eager to help other users. Chat support was also very friendly.
Conclusion
Primedice has so far cemented its place in the blockchain gambling industry. A lot of players use the platform to try their luck which is why so far there has been a total of more than 20 billion bets placed. These numbers show that their reputation is untouched.
Given how well everything works within the platform one can say it's a shame that they only offer one game. It certainly feels like there is a lot of potential for the website to expand their business and bring other playing options to their community.
It is one of the few of its kind to accept both Bitcoin and Litecoin. If you are looking for a place to try your luck on a blockchain based casino game then Primedice is a strong recommendation.
Sign up now to enjoy all these benefits.