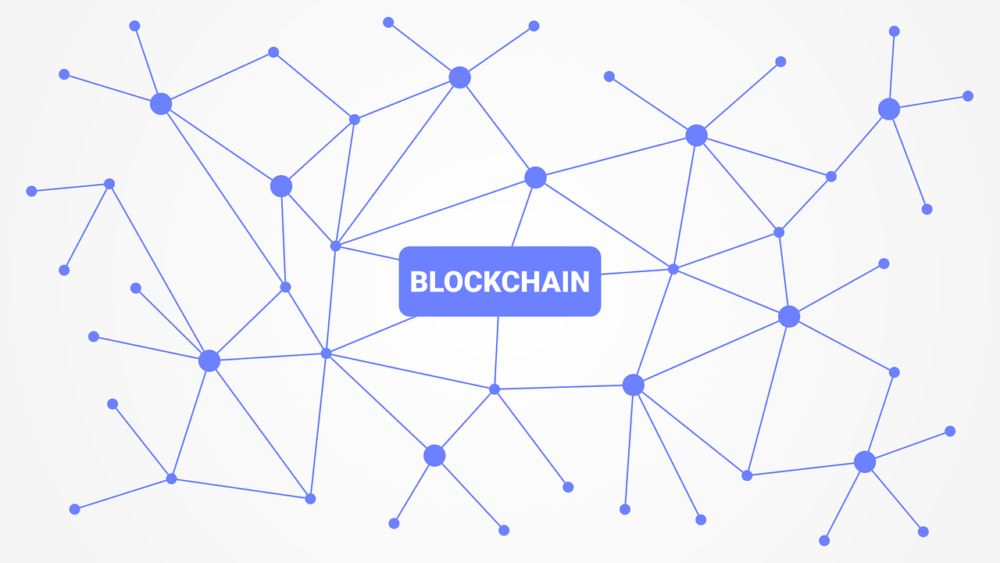 Updated: January 12, 2023
Gambling Dapps, Explained – Are They Really The Future Of Online Casinos?
Bitcoin was cool with the blockchain for transactions. But what if you could build entire applications on the blockchain? This is exactly what Ethereum's founder thought and then her made it happen. Today, the Ethereum network is the largest smart contract provider, powering enormous projects like OpenSea, Uniswap, Coinbase. And, yes, there are also decentralized gambling Dapps.
In this article, we'll look at those novel ETH casino options, as well as Dapp projects on other blockchains.
But, first, we want to come out and say it – this is more than just hype! The fact is, blockchain technology and its decentralized system bring multiple advantages and even new gambling options to the table, including, but not limited to:
Provably fair games.
Increased player-to-casino trust.
Faster and cheaper payments.
Improved house edge due to lower operational costs.
We've talked about those advantages extensively in the past. What we haven't quite come around to addressing until now are decentralized applications in general and gambling Dapps in particular, which, in our opinion, will play an increasingly large role in diversifying the online casino market and augmenting its value.
You might be wondering how that's possible, so let's dig into it.
Throughout this page, we will:
Introduce the concept of decentralization.
Explain how Bitcoin itself can be considered a Dapp.
Clarify the advantages of gambling Dapps for all online casino players.
Tell you all about the very best gambling Dapps.
Reflect on the future of Dapps and online gambling.
Best Gambling Dapps in 2023
What Are Decentralized Applications?
Before talking about decentralized applications, we should clarify the meaning of both terms on their own.
You should already have an idea of what an application is: a form of software or program designed for end-users.
Decentralized, however, might be a new concept. It refers to one of three computation systems commonly used in applications nowadays:
Centralized
Distributed
Decentralized
It may sound a bit complicated, but it's actually quite simple.
Think of software as a network of units, or nodes, connecting all its users. Centralized, distributed, and decentralized refer to how those nodes are connected and send signals to each other.
Centralized Systems
Traditional, centralized systems have a single primary node, which is connected to all users. In other words, in this situation, the center communicates with all remaining nodes.
Centralized systems are certainly easier to control. However, they are more error-prone and hack-friendly. For instance, imagine a situation where the main server-client node is hacked and taken down. All connected systems will, consequently, go down with it.
Applications like Facebook, Instagram and Amazon run on a centralized model – which explains why they've been subject to system failings in the past.
Distributed Systems
Distributed software was first developed as a tentative solution for the shortcomings of centralized systems. In a distributed system, computation is spread across multiple nodes instead of just one. Consequently, information and software are equally distributed.
However, these systems are inherently flawed and even contradictory. Why? Because if a single node in a distributed system is corrupted, so is the entire network.
The good news is, these problems CAN BE AVOIDED.
Decentralized Systems
Decentralized systems have no core server. Instead, there are multiple centres, which are connected to various nodes in a multitude of ways.
In such a complex system, breaking the network is intrinsically complicated.
In fact, since the remaining nodes keep working if a single one is compromised, infiltrating the whole system at once is impossible.
Decentralized applications, therefore, come with another advantage: because they work on a decentralized system between all parties, the need for a middle-man is removed. This is achieved with smart contracts, a clever transaction protocol that circumvents third-parties.
Smart contracts can be a tricky concept to grasp, but in a simplified way, they are system-automating processes, which only take place when certain conditions within the blockchain are met.
To understand how they work, we can compare the blockchain to a ledger — a book holding all the information about all events within a peer-to-peer network. Once necessary conditions are met within this world of information, the smart contract is activated and can seamlessly carry out processes like payments within a decentralized casino.
Everyone connected to the network has access to the complete ledger and can validate it. Since there is full transparency, no third-party is required. Additionally, all transactions (including money transactions) are fast, secure, and conflict-free.
Bitcoin – The World's First Decentralized App
It's fair to say that Bitcoin was the first decentralized application.
Instead of more traditional programming, the world's first cryptocurrency was designed to be used as money, but it still works within a decentralized-distributed system:
Its timestamped public ledger is distributed across all the nodes of the Bitcoin network. If one node fails, the whole remains intact.
Transactions are not controlled by any central party. Everything runs according to the blockchain's own consensus protocol (in this case, Proof-of-Work).
While Bitcoin as a currency is a great example of blockchain technology's potential, it's just the tip of the iceberg when it comes to how it can be applied to online gambling.
Gambling Dapps Explained
Hopefully, by now, you already understand what a decentralized application is. But what about gambling Dapps? What exactly are they?
First, let's clarify something: cryptocurrency casinos aren't always decentralized casinos.
While the latter let you pay and play with cryptocurrencies, they don't necessarily go beyond that. True gambling Dapps use a decentralized network and smart contracts in all core aspects of their business:
Payments (yes, these too) are powered by blockchain technology, often using Ethereum-based coins, although others may be available.
The randomness of their games is ensured via a process called provable fairness, which we've already covered.
Armed with the full power of blockchain technology, Dapps can, therefore, bring various benefits to online gambling:
They are lowcost. Smart contract casinos eliminate the need for operators and intermediates, which reduce operational costs. This allows gambling Dapps to offer lower house edges than traditional casinos, which, in turn, allows them to pay out more handsomely. Some casino Dapps even pay back a share of their earnings to active players.
Direct deposits and withdrawals are possible. At gambling Dapps, payments can be made directly wallet-to-wallet. In a way, the whole concept of casino deposits and withdrawals is pointless at such Dapps: you're not dependent on payment providers, nor will the casino withhold your winnings. You win, you get the money: it's that simple. No more waiting for lengthy payment processing times.
There is zero room for cheating. When playing at Dapps with provably fair games, you would immediately notice if the code was tampered with. This way, fraud is impossible, both from the casino and the player's side.
There is more anonymity. Many Dapps don't even require you to create an account to play since there is no need to hold your deposits or winnings – you simply play directly from your wallet.
With the application of blockchain technology, Dapps have solved most of the largest issues with online gambling. It's like a casino player's dream come true.
Best Gambling Dapps
If you've come this far, you're probably looking forward to giving gambling Dapps a chance.
However, you might come across a situation that can seem almost paradoxical: although there are thousands of gambling Dapps, only a few have a large enough player-base to become viable options.
Finding the best gambling Dapp can, indeed, be challenging. Luckily, you've come to the right place.
We've searched for and reviewed all the best Dapps and came to a short-list of three high-performing casinos:
EarnBet, BetFury, and Wink might be very different brands, but they all rate highly when it comes to our top reviewing criteria:
They are popular and have a large player-base.
They offer a decent selection of games (Wink and BetFury, especially).
The casino is easy to navigate, and the gambling experience is enjoyable.
You can play provably fair games.
Payments are smooth and fast.
If you're looking for more information about each of these top-performers, you can (and should) have a look at our casino reviews.
How Dapps Can Help Shape The Future Of Online Gambling
Dapps might not yet be mainstream, but they are already making waves across the online gambling world:
However, we can't predict the future. Blockchain technology is a volatile medium, and interest in anything crypto-related ebbs and flows with the value fluctuations of Bitcoin, for which it is infamous.
Furthermore, the general public seems to be wary of Dapps. The fact remains that they are still, unquestionably, niche.
But the potential for decentralized casinos to take over the online gambling world is certainly there.
All in all, the future of gambling Dapps seems promising. We are at the very dawn of this innovative industry, and it couldn't be a better time to explore all its advantages.