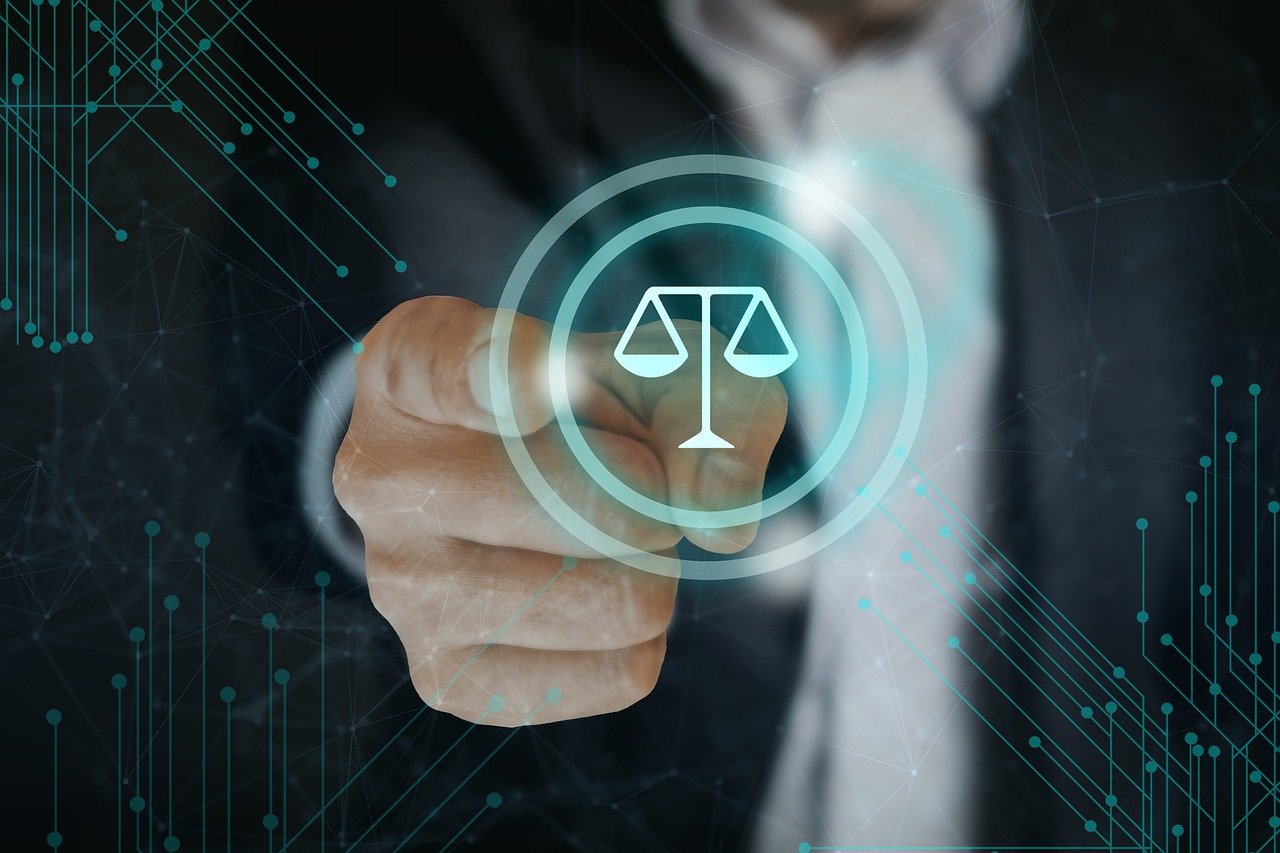 Updated: March 10, 2021
Are Crypto Casinos Legal? The Regulatory Challenges Of Blockchain Casinos
One of humankind's oldest activities, gambling has existed, in some form or other, since the dawn of time. Online gambling, however, is a relatively new product, and so are cryptocurrencies.
It is, therefore, unsurprising that the general public and governments still treat blockchain gambling as a novelty. And while gambling itself is almost always regulated, blockchain casinos are often not.
So, are crypto casinos legal?
Unfortunately, there is no straightforward answer to this question.
It depends on where you live. In countries where online gambling is illegal, there is a seemingly clear answer: no. However, even in this purportedly straightforward scenario, it's not all black-and-white.
In many countries where gambling is illegal, 'cryptocurrencies' are not seen as a legal form of tender. Betting or playing casino games with coins such as Bitcoin may not be considered gambling because you're not playing for 'legal' money.
ARE CRYPTO CASINOS LEGAL IN MY COUNTRY?
As a rule-of-thumb, if fiat online gambling is legal in your country you can also gamble with Bitcoin and other cryptocurrencies.
Is A Gambling License Required For Crypto Casinos?
Due to the legislation loophole explained above, some believe that crypto casinos don't need gambling licenses.
This may be the case in several territories: strictly speaking, both online gambling and cryptocurrencies are in a legal grey-area in unregulated markets. In such places, there are simply no local gambling licenses the casinos could apply for.
To fill in the gap, some governments offer 'international' gambling licenses, such as:
The licensing bodies oversee the casinos and ensure they keep the customers' best interests at heart. While these international licenses do not overrule local legislation, they still protect players.
At an unlicensed casino, crypto or otherwise, no entity validates game fairness or advocates for your rights if you suspect foul-play on the casino's part.
Therefore, even if casinos are not required to hold a gambling license in some countries, you should always play at licensed casinos when you have the chance.
Are Crypto Casinos Legal In The United States?
Because the United States is a federation of states, each with its own laws about gambling, the answer depends on where you live.
The following states allow some form of online gambling:
Nevada
New Jersey
Delaware
Pennsylvania
Oregon
West Virginia
Rhode Island
Indiana
Do keep in mind that not all forms of gambling are allowed in all the states above.
Bitcoin is considered a legal currency in the United States. However, online gambling with cryptocurrencies is not legislated, leaving it in somewhat of a grey area.
For this reason, many cryptocurrency casinos choose not to accept players from the United States, regardless of where they live. Those who do (such as the ones from the list below) may not offer their services in all 50 states.
The following casinos and gambling Dapps accept players from the United States:
Are Crypto Casinos Legal In The United Kingdom?
As one of the few countries to specifically license cryptocurrency casinos, the United Kingdom is a heavily regulated online gambling market.
Although blockchain casinos are allowed, the UKGC (or United Kingdom Gambling Commission) warns customers about the risks of gambling with cryptocurrencies.
Anti-fraud and anti-money laundering are two of the largest concerns for the UKGC. They are particularly skeptical of more anonymity-minded cryptocurrencies, especially privacy coins such as Monero or ZCash.
For this reason, customers looking for anonymous online gambling websites in the UK are out of luck: licensed crypto casinos and mainstream casinos alike must perform customer verification checks requesting information such as yearly income and source of funds.
As such, blockchain casinos often exclude UK players from their website.
Some (unlicensed) overseas casinos that don't require registration or player verification, however, accept UK players:
About BetFury
BetFury casino is an ambitious gambling Dapp that tries to prove you can have it all: a provably fair, transparent Dapp AND an engaging casino with thousands of slot machines and table games from all the best providers. For the most part, it's mission accomplished, although not without compromise. For instance, BetFury might not have a welcome bonus, but its daily free faucet, regular bonuses, and shared dividends are just as enticing.
Overview
Websitebetfury.io
Established 2019
License –
Bonus –
Wagering Deposit –
No Deposit Bonus Free faucet
Live Chat Yes
About Unikrn
Established in 2014, Unikrn is a blockchain sports betting platform focused on esports. Its promising concept has convinced household names like Ashton Kutcher and Shark Tank's Mark Cuban to invest in it. It's now a thriving business, offering innovative betting and casino products to a young and demanding audience. Besides more traditional gambling options, you can also find several esports challenges where you can even bet on yourself.
Overview
Websiteunikrn.com
Established 2014
License Isle of Man
Bonus $300 + 300 Free Spins
Wagering Requirement 45x
No Deposit Bonus –
Live Chat –
About Crypto Thrills
All punters are welcome at Crypto Thrills, a cosmopolitan cryptocurrency casino where nobody is ever left out – as long as they're old enough to play! Experience this casino's unique games and take part in plenty of promotions with rewarding prizes. But every rose has its thorns, and, in Crypto Thrills' case, they are quite prickly: the lack of a license, known game providers, and its newcomer-status stop us from recommending it… at least for now.
Overview
Websitecryptothrills.io
Established 2019
License –
Bonus 1 BTC
Wagering Requirement 60x
No Deposit Bonus –
Live Chat Yes
Are Crypto Casinos Legal In Canada?
Just like the United States, Canada is a federal country. Consequently, legislation changes from province to province.
There is a federal law regulating the use of Bitcoin as a currency. In fact, Canada was one of the first countries to regulate it, which is good news for Bitcoin users – the regulation gave legitimacy to BTC and other cryptocurrencies.
Online gambling is also regulated on a federal level, with online casinos requiring a local license to operate in Canada.
However, several overseas blockchain casinos are open to Canadian players:
Are Crypto Casinos Legal In Australia?
Australia is an interesting country when it comes to online gambling, with contradicting legislation.
For instance, companies are not allowed to advertise or provide online gambling in Australia. However, the Australian government also states that the law does not target Australian players themselves.
As such, Australians can gamble online – and there are many international online casinos and sports betting websites for them.
Since the Australian government has regulated cryptocurrencies such as Bitcoin back in 2013, there is no shortage of crypto casinos accepting Australian players:
Are Crypto Casinos Legal In Germany?
Just like the United States, Germany has federal and regional laws when it comes to online gambling.
The country has recently started enforcing stricter rules on online gambling operators. For instance, table games like roulette and blackjack are now forbidden, and only locally licensed casinos are legal.
Similarly to Australia, while German companies can't offer casino games in Germany, German citizens can gamble online at international casinos. Do note that, while allowed, this is not strictly legal.
Using cryptocurrencies is legal and regulated in the country, but they are not considered to be money. Instead, currencies such as Bitcoin are classified as financial instruments.
At the moment, several overseas blockchain casinos offer services to german customers, namely:
Regulatory Challenges Of Crypto Casinos
When cryptocurrencies first emerged, many were those that dismissed them:
Some thought they would be a temporary trend in the world of tech.
Many saw them as nothing more than an interesting financial experience.
Others thought they were suitable only for criminals and conspiracy-theory enthusiasts.
Misconceptions such as Bitcoin being 100% anonymous were – and, in many ways, still are – widespread.
Constant value fluctuations, de-regulation, and decentralization were unpalatable for legislators.
As time went by, governments and official institutions became aware of the advantages and liabilities of cryptocurrencies. Consequently, they pushed for more control and regulation over them.
This legislation effort was arguably driven by the fact that public perceptions about cryptocurrencies are changing:
Bitcoin is now widely regarded as the transparent currency it was created to be, with all transactions publicly verifiable and traceable.
More and more payment providers – such as the widely-popular PayPal – are now accepting crypto transactions. With PayPal, players can now indirectly pay with cryptocurrencies at casinos supporting this platform.
Institutions such as the European Central Bank have recently shown an openness to digital currencies. Although it's still too early to tell if this openness will materialize into a more widespread acceptance, it is a positive sign.
What About Blockchain Casinos?
Blockchain casinos are about more than just gambling with cryptocurrencies.
Practical applications of blockchain technology such as provably fair games and blockchain casino RNG can disrupt the iGaming industry as a whole in a player-favorable way.
However, the same liabilities that give pause to financial legislators looking to regulate cryptocurrencies apply to blockchain casinos.
Online casinos themselves are already at risk of fraud and money laundering. When cryptocurrencies are added to the mix, the risk is increased.
Anonymous and decentralized gambling can be a magnet for those seeking to break the law without consequences.
Therefore, the need for institutional control is understandable. In time, it could also be a sign that blockchain casinos are thriving and, indeed, here to stay: if regulators are watching and acting, it's because crypto casinos are relevant.
Are Crypto Casinos Legal? Key Points
Very few countries regulate cryptocurrency gambling directly. As such, crypto casinos often exist in a legal grey area: they are neither legal nor illegal.
For the most part, if gambling is legal in your country, so is cryptocurrency gambling. The same logic applies to countries where online gambling is restricted or forbidden.
Governments often choose to disallow companies from offering gambling services without taking measures against players themselves.
Many casinos apply for 'international' gambling licenses, which allow them to operate in unregulated (and even in some regulated) markets.
For the most part, regulated markets and gambling commissions (such as the UKGC) are wary of cryptocurrencies, especially when it comes to privacy and anonymity.
However, more and more consumers are becoming aware of the benefits of blockchain technology and cryptocurrency payments, forcing legislators to pay attention to blockchain casinos.