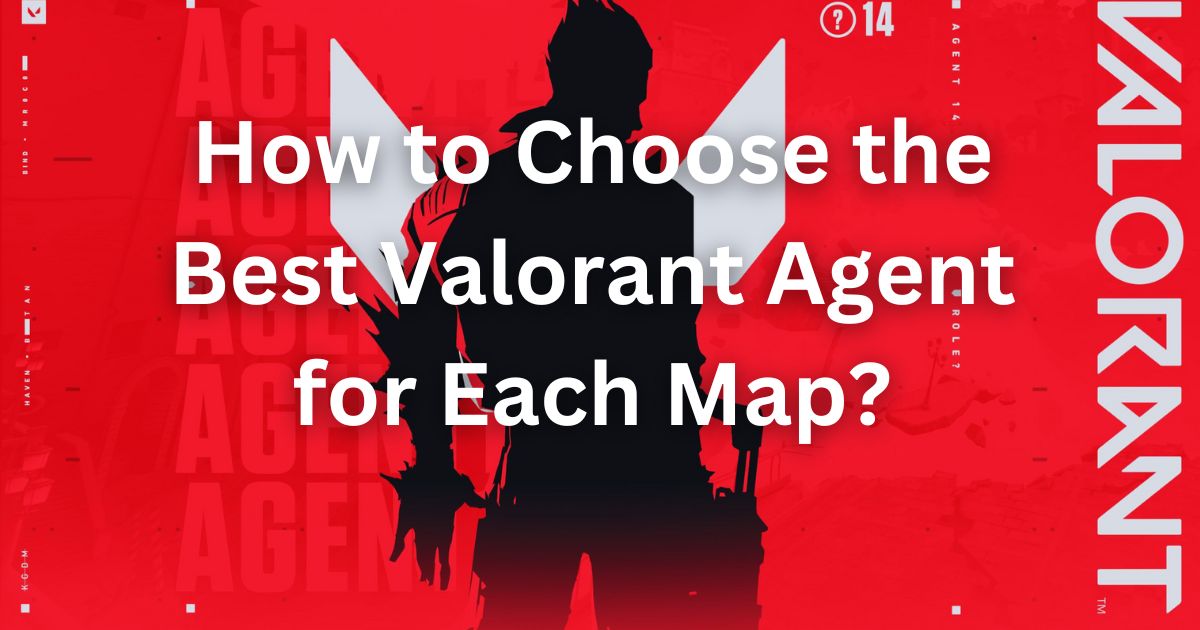 How to Choose the Best Valorant Agent for Each Map (2023)?
Are you tired of shooting in the dark, hoping for victory in Valorant? Well, fear not, fellow gamers (and bettors), because we're about to shed some light on the secret to success.
Selecting the best Valorant agent for each map is like finding your groove on the dance floor—an absolute game-changer. Not only will it boost your gameplay tactics to new heights, but it can even give your eSports betting strategy a competitive edge.
So, grab your favorite beverage and let our guide show you how to pick the perfect agents for every map.
Let's go!
Overview of Valorant Agents
Agents in Valorant aren't just pretty faces with snazzy outfits—they're armed with unique abilities that can turn the tides of battle. It's like assembling a team of superheroes with their superpowers.
It's important to understand that each Valorant agent belongs to one of the four agent classes: duelist, controller, initiator, and sentinels.
We'll now dive deep into each agent's role, understanding their strengths, weaknesses, and how they fit into the grand scheme of map domination.
Duelist
Duelists are the offensive experts of the Valorant universe, armed with abilities that let them be aggressive and self-sufficient. They're like cool kids who never shy away from a fight and always find a way to engage with their opponents.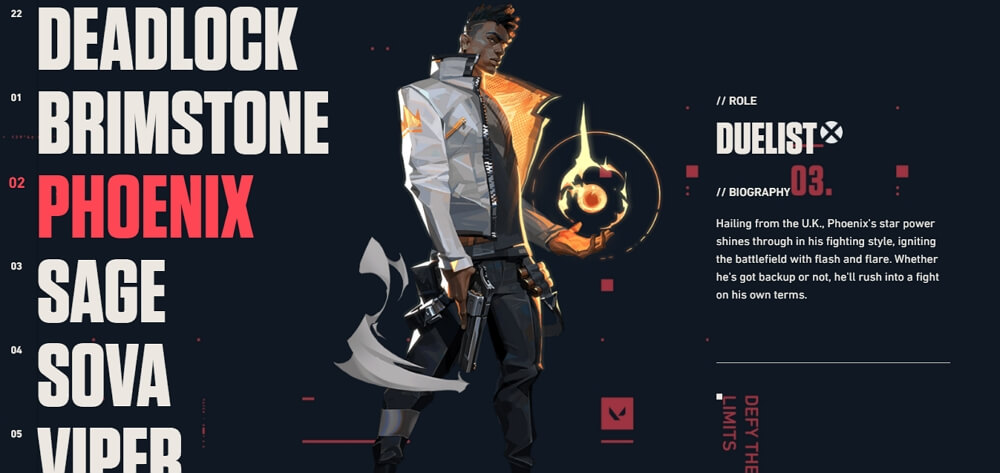 As a Duelist, your primary mission is to be the ultimate entry fragger, leading the charge and paving the way for your squad.
But here's the deal: if you want to rock the role of a Duelist, you better make sure your aim is on point. These agents are all about precise shots and quick reflexes.
Oh, and here's a neat little twist: unlike other Agent classes, Duelists have signature abilities that recharge not with time but with the bloodlust of claiming two kills.
Valorant currently has six Duelist agents:
Jett
Phoenix
Reyna
Raze
Neon
Yoru
Controller
The role of a Controller is perfect for those who prefer a cautious approach in the early stages of a round.
You thrive in creating safe paths and denying the enemy's vision with smoke screens, carefully orchestrating the flow of battle.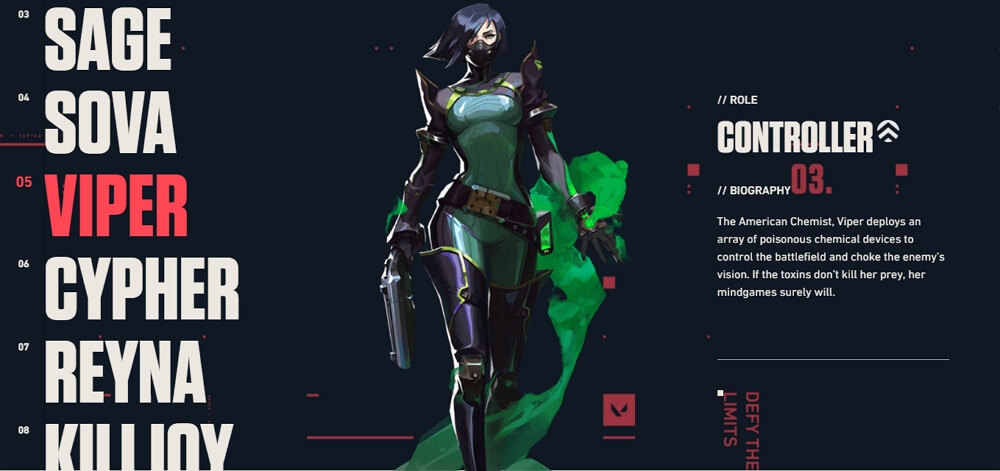 But here's the best part: as a Controller, your options don't end there. Once you've employed your smokes, you can unleash your inner secondary entry fragger, charging in alongside your teammates.
Alternatively, you can become the elusive lurker, ambushing unsuspecting enemies during rotations or lurking in enemy territory.
Here's a list of all Valorant Controller agents:
Viper
Omen
Astra
Harbor
Brimstone
Initiator
As an Initiator, you hold the key to spearheading your team's attack or retake, leading the charge deep into enemy territory. Your abilities are a force to be reckoned with, both offensive and defensive in nature.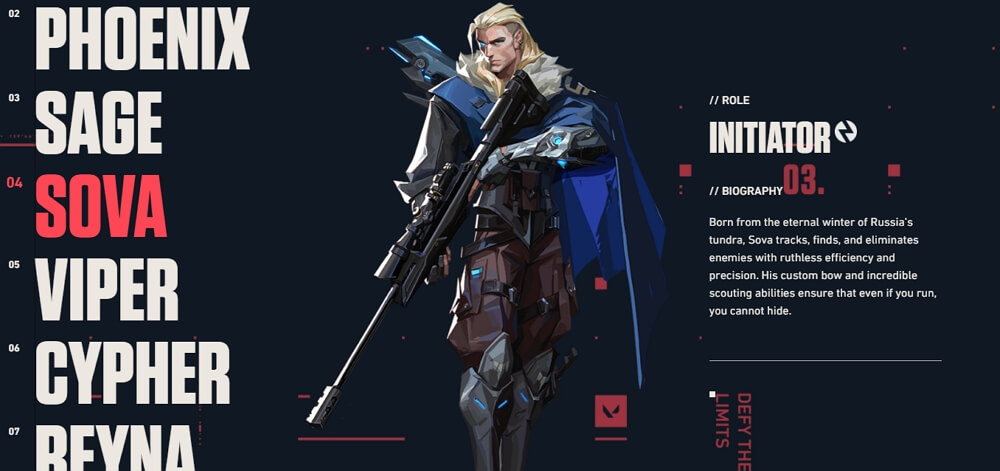 But you're not just any agent; you're one of the vital cogs in the machine. Staying alive is crucial because you bring so much to the table.
Valorant Initiator agents are as follows:
KAY/O
Fade
Gekko
Skye
Sova
Breach
Sentinel
Sentinels are defensive experts who have got your back, whether you're on the attack or holding down the fort. Their abilities are about creating a solid defense, supporting the rest of the team, and keeping a watchful eye on flanks.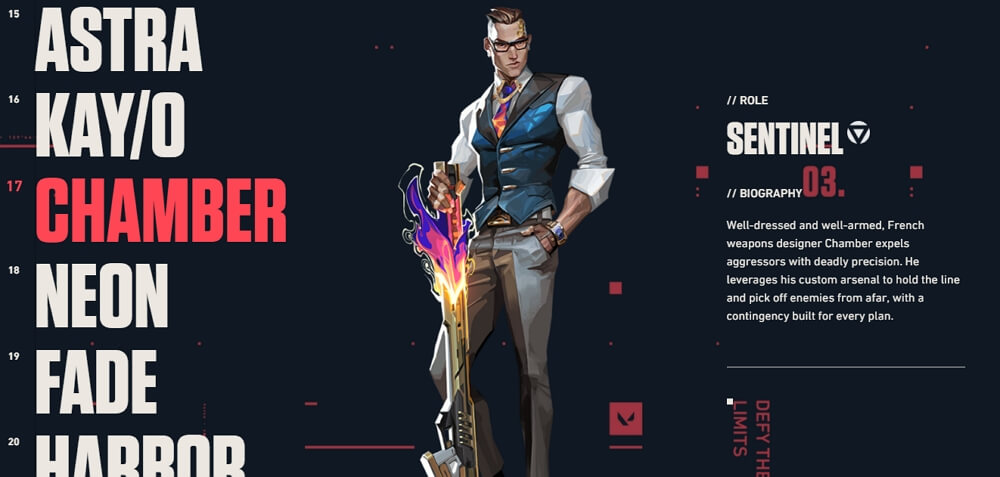 On the attack, Sentinels usually take on a more stealthy approach. They become the lurking shadows, hunting for unsuspecting enemies and finding those crucial picks or kills.
Don't worry too much about carrying the team's weight on the attack. As a Sentinel, you can adapt your playstyle and find what works best.
You can find the following Sentinel agents on Valorant:
Cypher
Sage
Chamber
Deadlock
Killjoy
What Is the Current Valorant Tier List (7.04)?
In the ever-evolving world of Valorant, the meta is a dynamic beast, constantly shifting and reshaping the battlefield. As a result, the agents' hierarchy and effectiveness are subject to change.
We will delve into the current state of the Valorant tier list, providing a snapshot of agent rankings as of the latest patch notes, version 7.04.
However, it's important to note that this tier list is not set in stone, as Riot Games is dedicated to maintaining a balanced playing field.
| Tier | Agent |
| --- | --- |
| S-tier | Raze, Viper, Killjoy |
| A-tier | Gekko, Sova, Omen, Jett, Fade |
| B-tier | Skye, Phoenix, Brimstone, Breach, Neon |
| C-tier | Astra. Harbor, Sage, KAY/O, Cipher, Reyna |
| D-tier | Deadlock, Chamber, Yoru |
What does each tier mean? Let's have a look:
S-tier – the best agents you can have and are the most popular pick for most maps.
A-tier – these agents are balanced to go well with the current 6.11 meta and are suitable for most teams.
B-tier – these agents can be a valuable asset to your team if you carefully select complementary agents that synergize well with their abilities.
C-tier – while these agents can be effective in the right hands, it's worth noting that more robust options are available in the game.
D-tier – these agents give almost zero value to the current meta, although they do have some incredible abilities.
Best Valorant Agent for Each Map
Each map in this game requires different tactics and strategies, which means that choosing the right agent is a must. From Lotus to Haven, each map demands a unique set of skills from an agent.
So, get ready to dominate the battlefield with your expert knowledge of Valorant maps and agents!
Let's start.
1. Lotus
This new map brings a breath of fresh air with its three exciting sites, opening up a world of possibilities.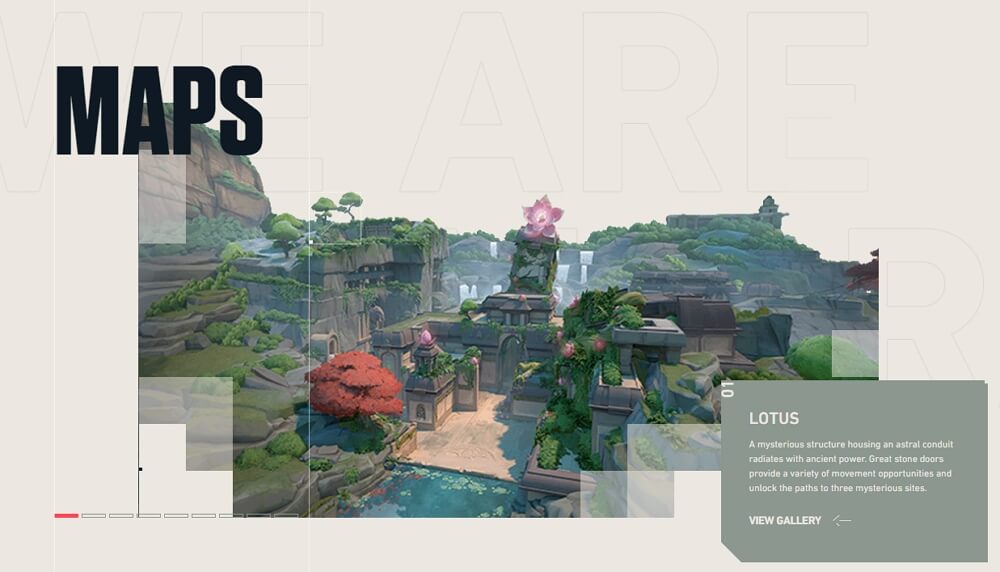 Keep an eye out for those turning doors and a breakable midpoint that adds a whole new level of strategic gameplay.
Best Valorant Agents on Lotus:
Killjoy: her ability to set up defensive utilities is highly valuable on Lotus. Her turret, alarm bot, and nano swarm can help control entrances and lock down sites, giving your team a significant advantage.
Omen: his teleportation and smokes provide excellent versatility on Lotus. Omen can create distractions, block off enemy vision, and execute unexpected plays. His ultimate, From the Shadows, allows for global map presence and potential backstabbing.
Viper: her poison abilities provide excellent area denial, making it difficult for enemies to push or hold positions.
2. Pearl
Unlike other maps, Lotus doesn't have any fancy gimmicks like teleporters or ziplines but don't underestimate its intensity.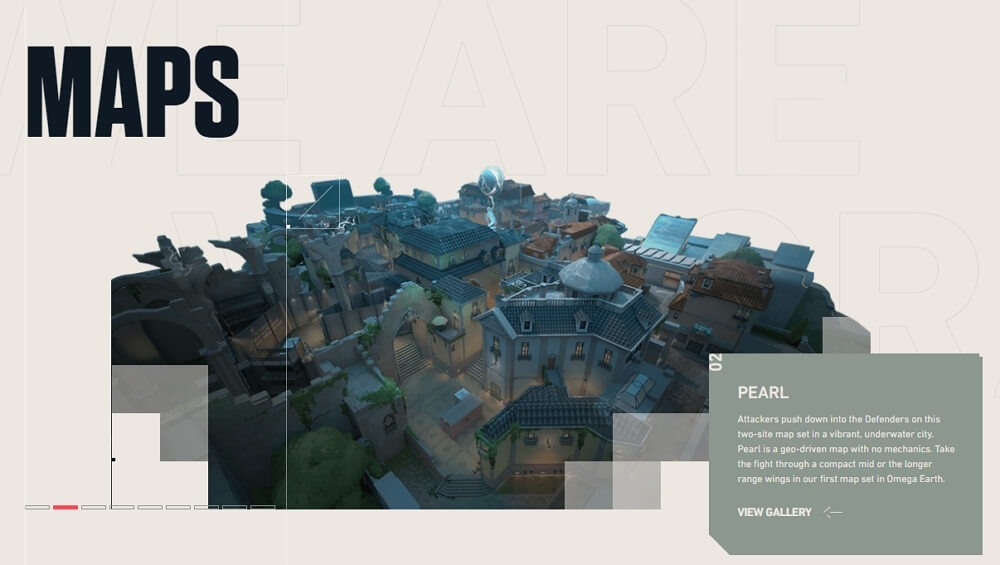 It's a bit tricky to navigate on the Attack side with multiple ways to enter, keeping you on your toes. Plus, as with many other maps, gaining control over the mid-section is a key aspect of success.
Best Valorant Agents on Pearl:
Astra: her ability to control the map with astral abilities makes her a valuable asset. She can block off sightlines, create smokes, and stun opponents, providing her team with strategic advantages.
KAY/O: his flash grenades can ultimately disable enemy abilities and clear out important areas, giving his team an edge in engagements.
Jett: her mobility and aggressive playstyle make Jett a solid choice. Her ability to dash and updraft allows for quick and unexpected movements, allowing her to catch enemies off guard and gain advantageous positions
3. Fracture
It boasts a design that stands out from the rest. Defenders kick off in the map's center and then split up to defend the two sites.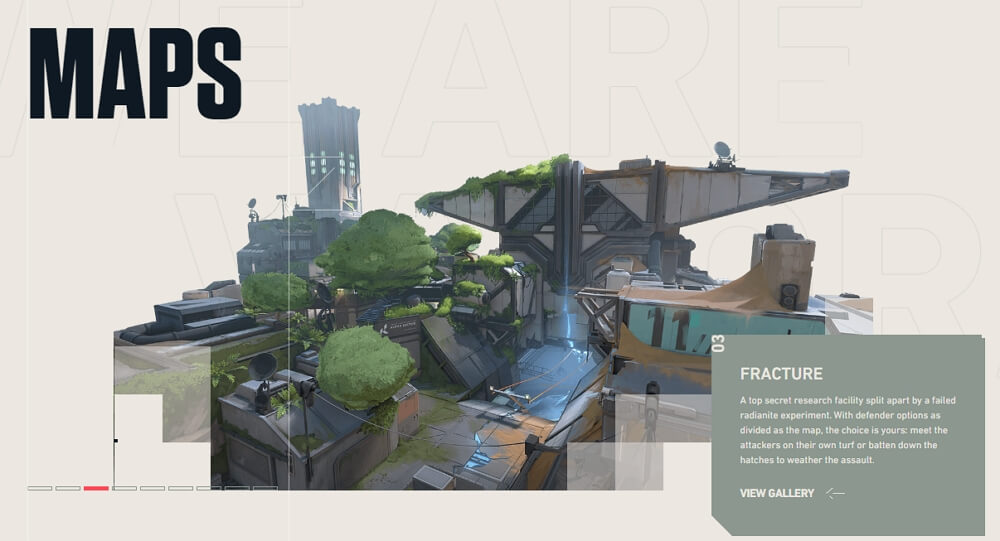 As for the attackers, they have the freedom to traverse the map using zip lines, attacking either site from not just one but two different angles.
Best Valorant Agents on Fracture:
Brimstone: by blocking sightlines and denying access to certain areas, Brimstone can create opportunities for his team to advance and secure control over key locations.
Breach: Breach's seismic abilities make him a force to be reckoned with. His ability to disrupt enemy positions with his powerful stuns and flashes can create openings for his team to push forward and secure critical objectives.
4. Icebox
This frosty map offers numerous elevated spots that agile agents can take advantage of.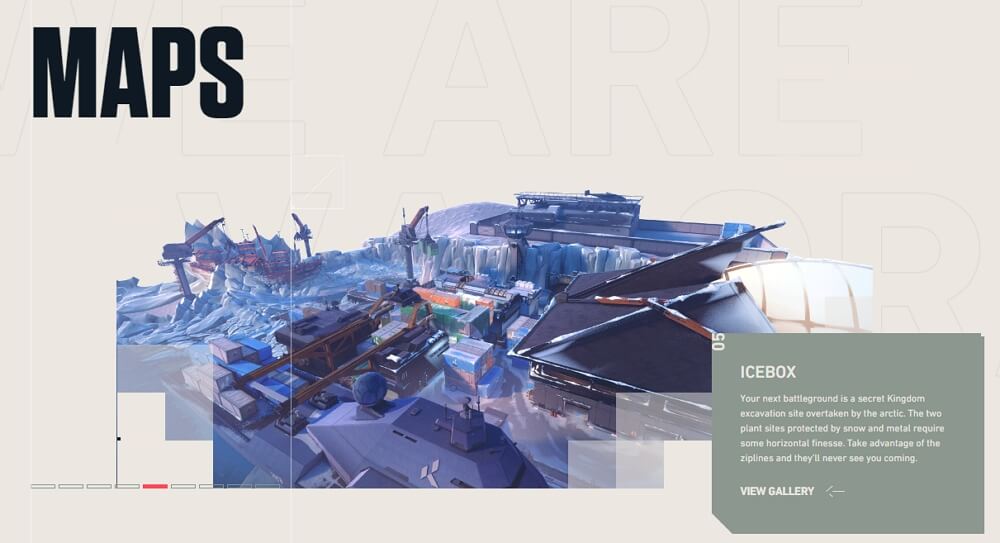 When it comes to Icebox, it's no secret that Sage is an essential pick. Her healing and defensive abilities can greatly assist in holding key positions and supporting the team.
Best Valorant Agents on Icebox:
Sova: his arrows can reveal enemy positions, allowing your team to make informed decisions and gain a strategic advantage. Additionally, his ultimate can flush out opponents from their hiding spots and create opportunities for your team to strike.
Viper: her poison cloud and toxic screen can control chokepoints and deny entry to the enemy team, giving your team the upper hand. Her ultimate, Viper's Pit, can create a zone of complete dominance, making it difficult for opponents to challenge your control over a specific area.
5. Haven
This groundbreaking battleground was the first to introduce three sites, adding a thrilling twist to the gameplay.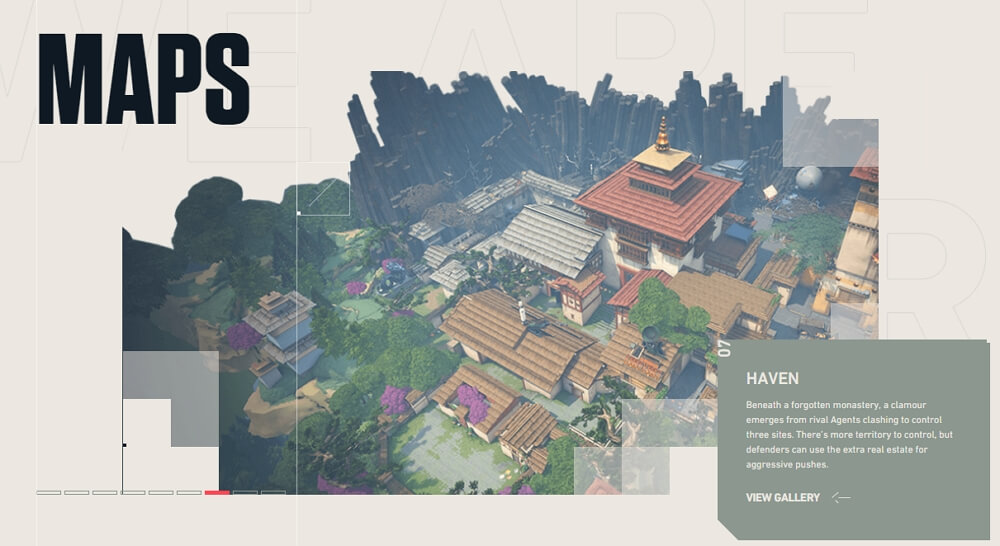 Defending on Haven is no walk in the park, as defenders must be on their toes, constantly juggling the responsibility of covering all three sites and swiftly adapting to protect a single target when needed.
Best Valorant Agents on Haven:
Skye: her ability to scout ahead with Guiding Light and clear out enemy positions with Trailblazer can provide crucial information and disrupt enemy setups. Additionally, her healing ability can sustain herself and her teammates during engagements.
Killjoy: her defensive abilities make Killjoy a strong choice for defending the sites on Haven.
Jett: Jett's mobility and agility make her a solid pick for Haven.
6. Split
Brace yourself for the chaos that awaits at the mid-site of this map. You'll quickly notice the importance of smoke and walls to navigate this compact battleground.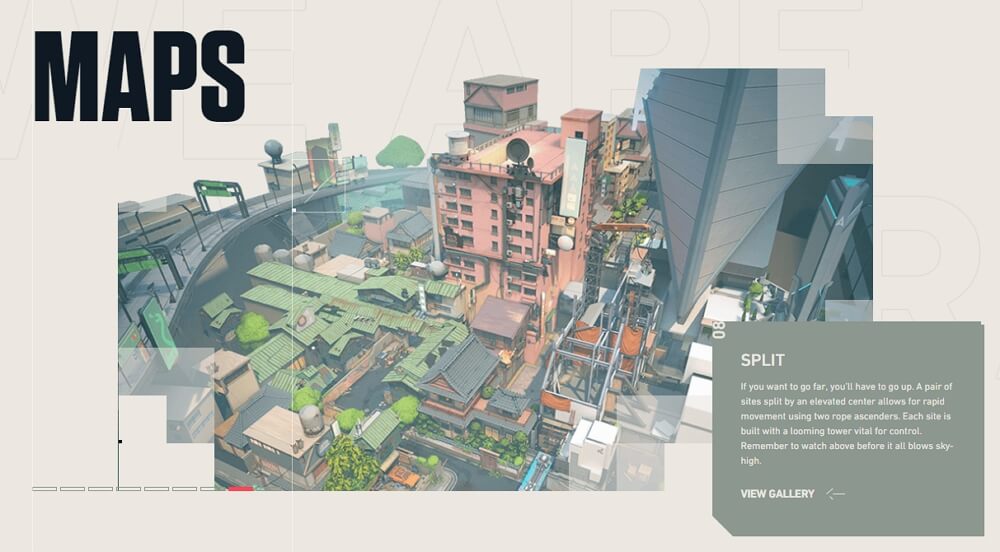 With its smaller size, strategic use of these abilities becomes vital for controlling the flow of the game.
Best Valorant Agents on Split:
Cypher: Cypher's surveillance abilities make him a valuable asset on Split. His cameras and tripwires can provide crucial information and control key areas of the map. Additionally, his ultimate allows him to gather intel on enemy locations, giving your team a strategic advantage.
Raze: Raze's explosive abilities make her a force to be reckoned with on Split. Her Blast Packs and Paint Shells can clear out corners and force enemies into vulnerable positions.
Viper: her toxic abilities are well-suited for controlling areas on Split.
7. Ascent
Ascent is a classic two-site map with an abundance of tactical opportunities. It offers three distinct routes for you to explore and strategize.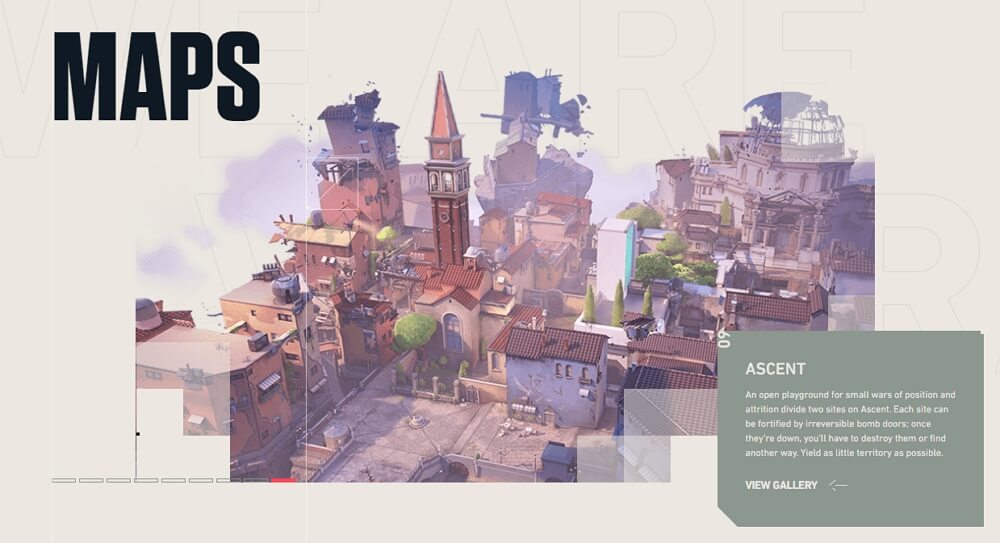 However, keep in mind that mid-control plays a crucial role here, so buckle up and be prepared to fight for control of the center stage!
Best Valorant Agents on Ascent:
Sova: Sova's scouting abilities make him an excellent choice. His recon arrow and owl drone can provide valuable information about enemy positions, allowing your team to plan strategic attacks and defenses. Additionally, his ultimate ability, Hunter's Fury, can flush out enemies and secure crucial kills.
Killjoy: her defensive capabilities make her a strong pick for holding down sites on Ascent.
Jett: Jett's mobility and agility make her a good choice for Ascent.
Remember, agent selection should also consider your team composition and playstyle.
While all the abovementioned agents have proven to be effective on specific maps, don't be afraid to experiment and find the combination that suits your strategies best.
Best Valorant Agents for Each Map According to Redditors
When it comes to finding valuable insights on the best Valorant agents for each map, Reddit can be a goldmine of information.
We've gone the extra mile and compiled a list of posts from passionate Redditors covering this very topic:
The Best Composition From Each Map According to Pick Rates By Go_Terence_Davis
In a recent Reddit post by user Go_Terence_Davis, the best composition for each map based on pick rates was analyzed, shedding light on the prevailing meta.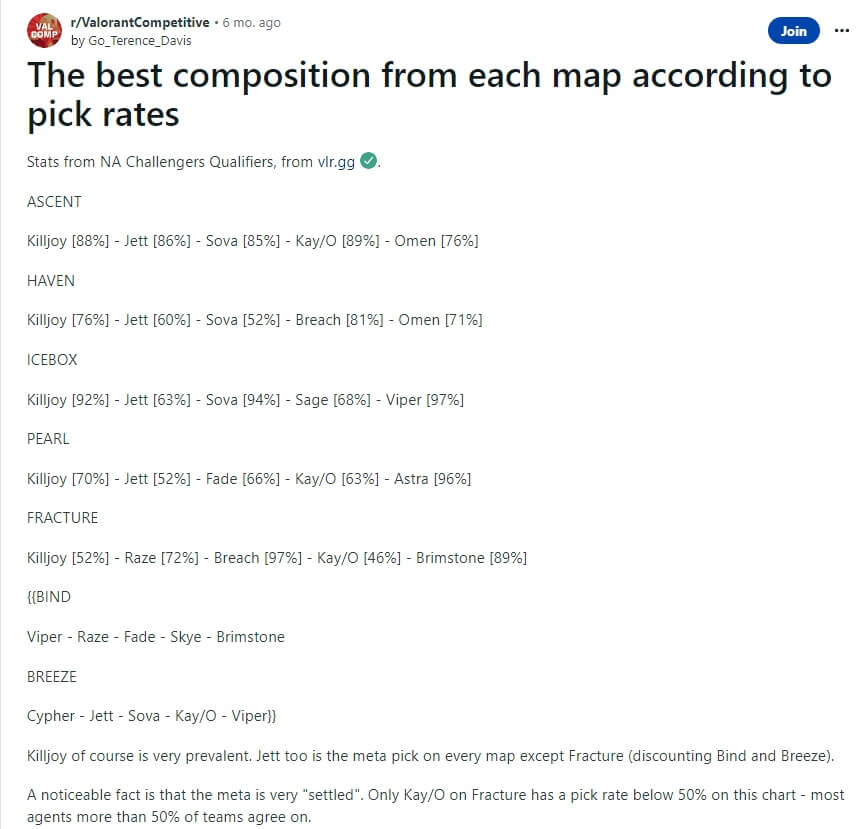 A noticeable fact is that the meta is very "settled". Only KAY/O on Fracture has a pick rate below 50% on this chart – most agents more than 50% of teams agree on.

Go_Terence_Davis
According to the data, Killjoy emerged as a highly prevalent choice across multiple maps. Jett also dominated the meta as the go-to pick on every map, with the exception of Fracture.
Agents That Are Good on Every Map By SilverResearch
A noteworthy Reddit post by user SilverResearch delved into the discussion of agents that excel on every map in Valorant.
According to their analysis, two agents stood out as strong contenders: Jett and Sova.

Additionally, KAY/O emerged as another notable agent, renowned for their adaptability and impact on the battlefield.
On every map you can get away with playing: Sova, Fade, Kayo, Breach (Pros have played him on breeze), Jett, Skye, and Sage. They may not be optimal in every situation but they are playable on every map.

Shippy_Csgo
Another intriguing revelation from the post was the popularity of Reyna, who was highlighted as one of the most frequently picked agents across all ranks.
Best Agent for a New Player By spatialtulip
A helpful comment by Redditor spatialtulip tackled the question of the best agent for new players in Valorant.
According to their insights, Phoenix was highlighted as an excellent introductory character. The suggestion was made to explore other agents once players have identified their preferred playstyle.

Controllers and sentinels like Cypher and Killjoy were advised to be approached with caution until players have a better grasp of the maps and understand optimal utility placement.
On the other hand, initiators such as Breach and KAY/O were recommended as relatively easy-to-pick-up options, albeit requiring more teamwork and communication to fully utilize their potential.
Conclusion
Choosing the best agents for each Valorant map is like crafting a winning recipe—one part strategy, one part synergy, and a sprinkle of your personal touch.
Congrats, you are now armed with the knowledge to make informed agent selections that can elevate your game tactics and give you an edge in Valorant betting strategy.
And talking about betting, don't forget to visit our top Valorant sportsbooks to put your new strategy into use:
Frequently Asked Questions
Which Valorant agent is best for each map?
The best Valorant agent for each map can vary, but popular choices include Killjoy, Jett, Sova, and Viper.
What is Valorant agent difficulty tier list?
The Valorant agent difficulty tier list categorizes agents based on their complexity and skill requirements. For example, S-Tier agents are typically more challenging to master and require a higher level of mechanical skill and game sense. A-Tier agents are still considered relatively challenging but offer a slightly more forgiving learning curve compared to S-Tier agents. B-Tier agents are typically more accessible to players with moderate experience in Valorant. And C-Tier agents are generally considered the easiest to pick up and play.
How many Valorant agents are there?
You can currently choose from 22 Valorant agents that are divided into four roles: Duelist, Controller, Sentinel, and Initiator.