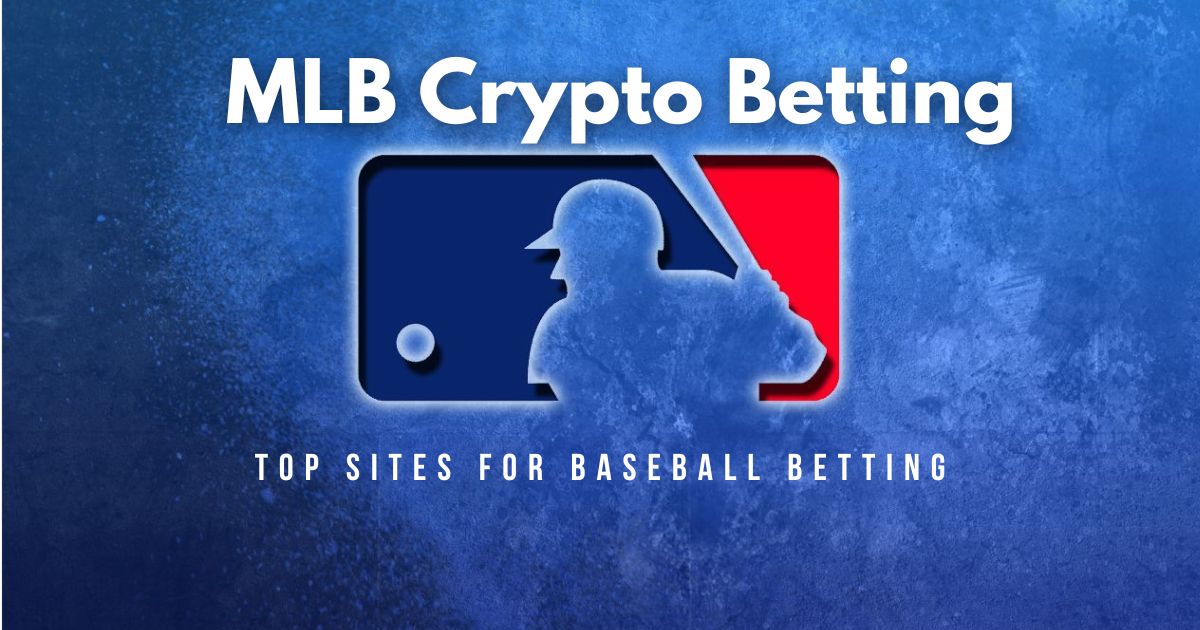 MLB Crypto Betting: Top Sites for Baseball Betting in 2023
If you're a fan of Major League Baseball (MLB) and enjoy the thrill of online betting, then you're in for a treat – MLB baseball crypto betting is taking the sports betting world by storm.
This cutting-edge technology allows you to place wagers safely and anonymously using cryptocurrencies like Bitcoin, Ethereum, etc.
Plus, MLB crypto betting provides an added layer of security on top of traditional online betting, as it's almost impossible for hackers to steal your personal information or funds.
Additionally, using cryptocurrencies can save you time and money that you would typically spend on transaction fees and currency conversion rates.
Ready? Let's dive in!
Best MLB Crypto Betting Sites
Don't have enough time to read the reviews?
No worries.
Here's a quick recap of the best sites for baseball betting:
Okay, now let's look at the top 3 crypto bookies in more detail.
Stake – Best Seasonal Promotions
Stake is not your average sportsbook. Founded in 2017, it has quickly become a popular crypto casino and sportsbook for those seeking a unique experience.
They have partnered with several soccer clubs, including Everton, and recently signed a contract with the Formula 1 Alpha Romeo team – proof of their status as a trusted and reputable betting platform.
With over 20 sports and eSports games to choose from besides baseball, there's no limit to the excitement you can experience on their platform.
One of the best things about Stake is its ongoing custom promotions for the current MLB season, and daily or weekly bonuses, offering you more chances to win big.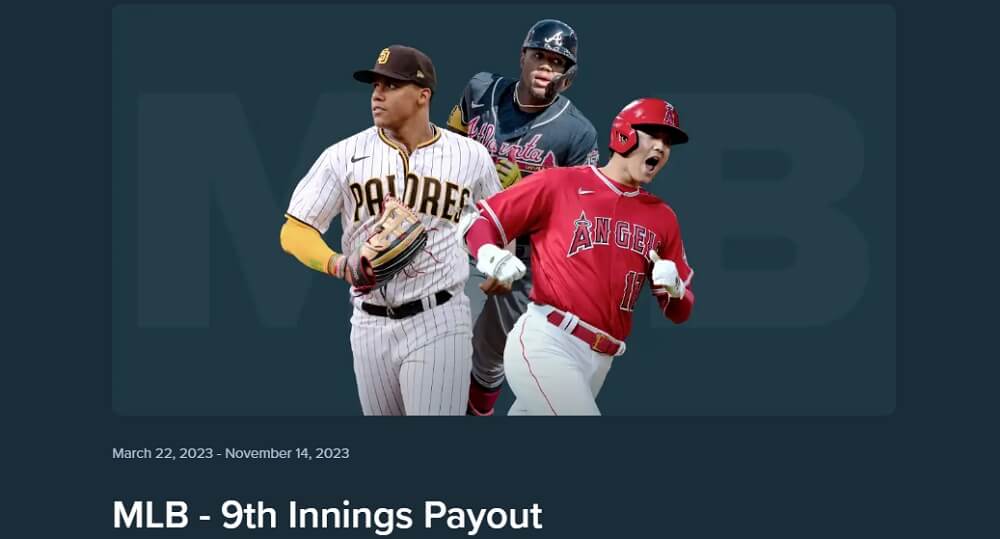 Features:
Bonuses: No welcome bonus, but plenty of daily and weekly promotions, plus custom offers for major sports events.
Cryptocurrencies: 20+, including sports betting with DOGE.
License: Curacao.
Customer support: 24/7 live chat, FAQ, Help Center, and email.
In-play betting: Available.
So what do you say? Is Stake "The One" to kickstart your MLB Bitcoin betting experience? If so, then register at their website:
BC.Game – Best Selection of Cryptos
BC.Game was launched in 2017 and has quickly become the go-to destination for thousands of crypto-betting enthusiasts.
Their intuitive and user-friendly interface makes navigating over 30 sports and eSports games easy and seamless.
What's more, BC.Game doesn't limit its offerings to just MLB baseball games. They also allow you to bet on NCAA baseball regular season and Asian markets such as Japan and South Korea.
Plus, if you're interested in virtual sports betting, they let you wager on eBaseball, too!
Features:
Bonuses: Up to 360% match deposit bonus, Double XP Bonanza, where each bet will be counted by multiplying 2x the stake amount for VIP level XP.
Cryptocurrencies: 80+, including NFTs.
License: Curacao.
Customer support: 24/7 live chat, community forum, FAQ, and Help Center.
In-play betting: Available.
Sounds like a good deal? Great! Read more about what they have to offer at their website:
Cloudbet – Best for Virtual MLB Crypto Betting
Established in 2013, Cloudbet is one of the oldest crypto sportsbooks out there.
Although their welcome bonus of up to 5 BTC is only usable on crypto casino games, baseball fans will still find plenty to enjoy.
But what sets Cloudbet apart is their virtual baseball games. They offer in-play betting and a user-friendly interface with helpful graphs and data – perfect for any avid baseball bettor looking to gain an edge.
Plus, if you tire of baseball and want to invest your coins in other sports, there are over 20 games and eSports options.
Features:
Bonuses: Up to 5 BTC welcome bonus for casino games and Loyalty Program where you can earn points by wagering and cash out different luxurious prizes.
Cryptocurrencies: 20+ coins, including Solana and Litecoin.
License: Curacao.
Customer support: 24/7 live chat, FAQ.
In-play betting: Available.
Eager to learn more about what they have to offer? Check out their website:
Special Shout-Out – JustBit
JustBit sportsbook may be a newcomer in the market, but it's definitely not one to be underestimated.
Founded in 2021, they already have an impressive array of bonuses and promotions to catch up with the competition.
In fact, their three different sports welcome bonuses are catching the attention of many sports enthusiasts looking to boost their bankroll.
With free bets and other exciting perks up for grabs, it's no wonder why JustBit sportsbook is quickly becoming a go-to destination for those wanting to bet on baseball.
So, if you want to get a head start on betting on MLB, JustBit sportsbook might be the place for you.
Sounds good? Start betting on their website:
How to Get Started With MLB Bitcoin Betting?
Getting started with MLB betting is easier than you might think. All you need to do is set up a crypto wallet and find a reputable BTC sportsbook.
If you're still unsure how to begin, follow these five simple steps, and you'll bet on your favorite leagues in no time:
Set up a crypto wallet. This would be your first step. There are many crypto wallets available, so make sure you choose the one that is trustworthy and fits your needs. To get a head start, check out our article about the best Bitcoin wallets for gambling.
Exchange cash for coins. Once your wallet is set up, you need to buy some crypto. You can do it at several crypto exchanges like Binance and Kraken. Thinking of which crypto to use? Most sportsbooks accept BTC, ETH, and DOGE – so these are safe bets.
Transfer crypto to your wallet. Next up, you need to send the newly bought crypto to your wallet. This is an easy process that requires you to copy/paste the wallet address to the "Send" field on the exchange site.
Create a sportsbook account. Now the fun part – find a sportsbook and sign up with them. Don't know which one to choose? Go with our recommended bookies!
Deposit and start betting. Almost done! The final step is to deposit some coins in your sportsbook account, find your favorite team, and start betting! And don't forget to take advantage of the BTC sports welcome bonuses!
And there you have it – a short step-by-step guide on how to get started with baseball crypto betting. Now let's move on to the most popular baseball betting markets.
Baseball in a Nutshell
As the world's oldest major professional sports league, baseball has been around since 1903 and boasts an impressive roster of 30 teams.
While the National League (NL) and American League (AL) are split equally, with 15 teams each, 29 of them call the United States home, while one lucky squad (Toronto Blue Jays) resides in Canada.
Each team plays over 160 games per season, culminating in the World Series championships between the best leagues. The Houston Astros (AL) are the current champions of the 2022 season, but The New York Yankees hold the record of 27 titles.
Casinos Blockchain
The New York Yankees hold 27 World Series championships – all of which are MLB records.
Despite being the second-wealthiest professional sports league in the world, following the National Football League (NFL), MLB has the highest total season attendance of any sports league worldwide.
In 2019 alone, 69.6 million people made their way to watch their favorite teams play.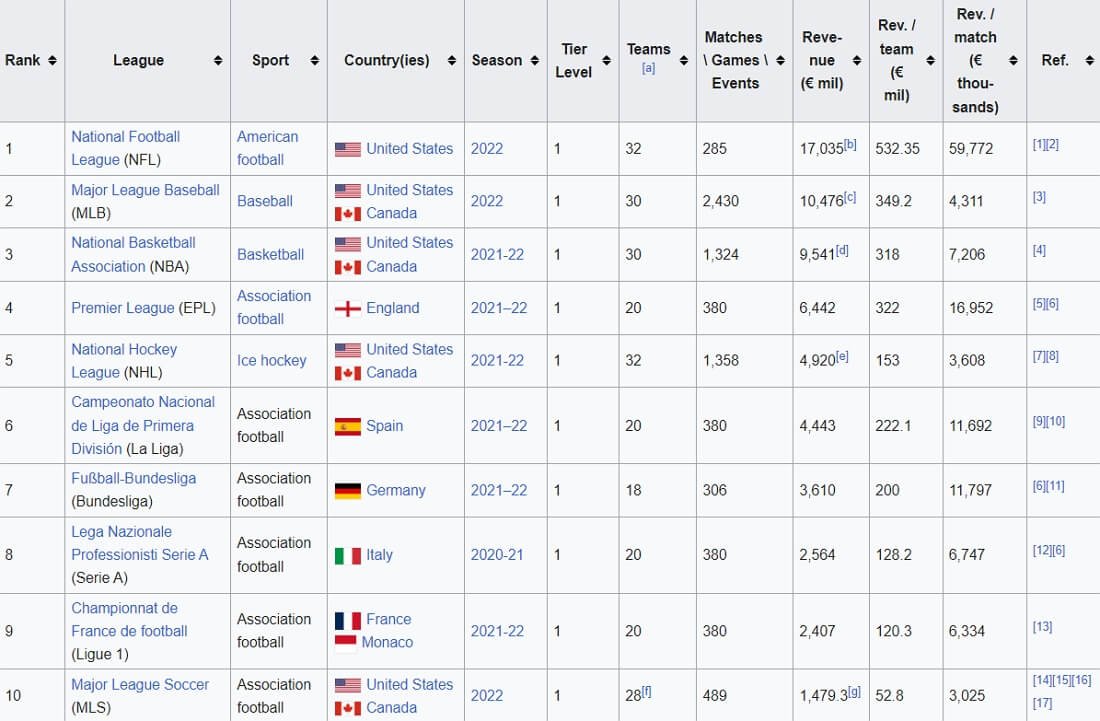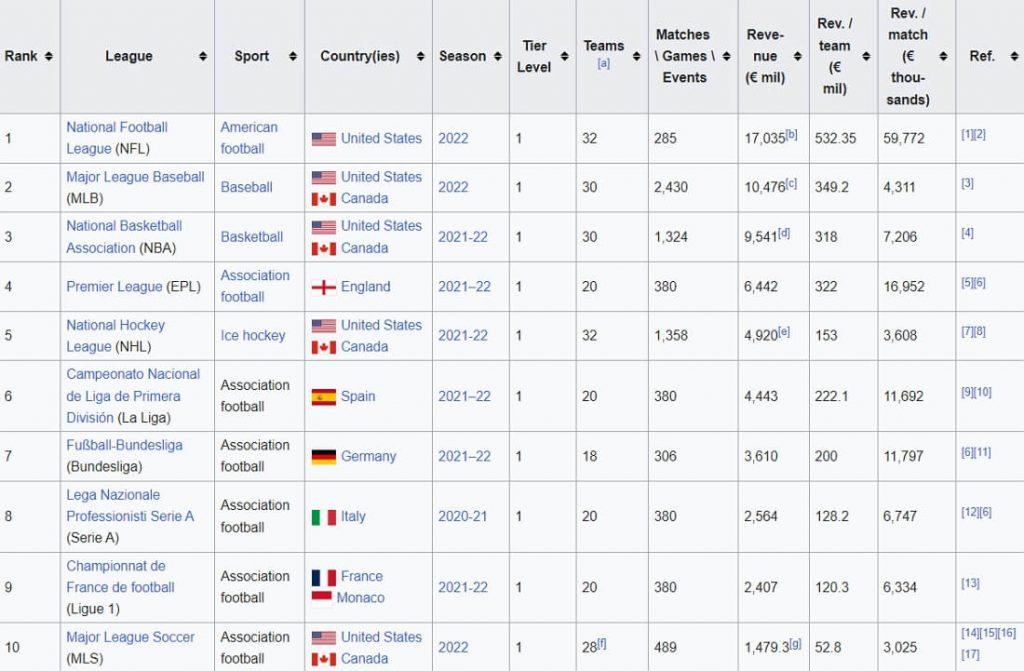 What Role Does Crypto Play In Baseball?
Cryptocurrency has been gaining popularity across various industries, and MLB is no exception.
Many teams, such as the Oakland Athletics, have started accepting Bitcoin as a form of payment for tickets and merchandise.
Additionally, some players have been paid in Bitcoin or other cryptocurrencies, as it provides a quick and efficient way to transfer funds across borders.
Not to mention, fans now have the opportunity to bet on their favorite teams using crypto, which provides a greater sense of security, anonymity, and lower transaction costs than fiat currency.
And then there are NFTs.
In partnership with Candy Digital, MLB released a new line of NFTs (non-fungible tokens) for the 2023 season.
These NFTs are essentially digital versions of baseball cards, with each player having a unique version and rarity level.
Fun fact
Did you know that one of the most expensive sports NFTs sold for over 20 million USD is MLB Champions Brett Gardner from the New York Yankees?
What makes these collectibles even more unique is that the player's stats will be updated daily throughout the season, making each NFT a living, breathing card.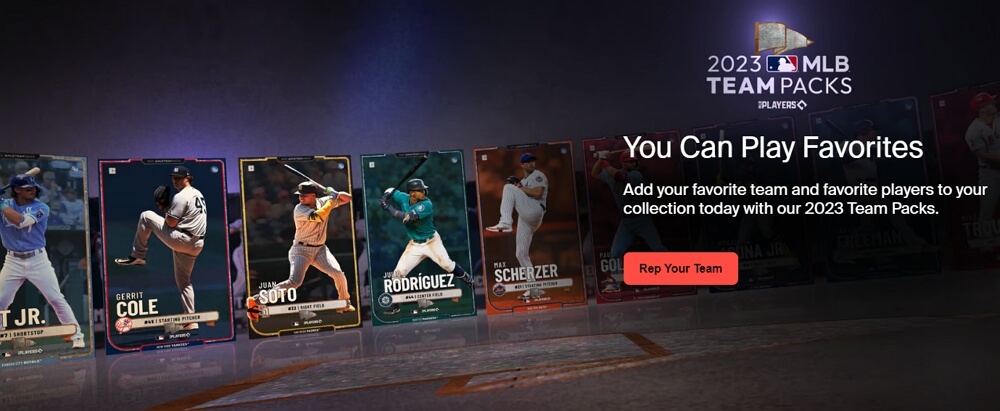 While the traditional physical collectibles will always have a place in baseball history, introducing cryptocurrency and NFTs into the sport's culture adds a modern twist to baseball's beloved collector's items.
Popular Baseball (MLB) Betting Markets
When it comes to sports betting, there are a variety of markets to choose from.
However, some betting markets stand out among the rest.
These particular markets tend to be favored by experts and novice bettors alike due to their unique characteristics and opportunities.
Let's have a look:
Money Line
Money line betting involves predicting which team will win a specific game, regardless of the point spread.
The odds assigned to each team reflect their chances of winning.
A team with a higher likelihood of winning will have a negative number next to their name, while the underdog will have a positive number.
Casinos Blockchain
Money Line is the easiest form of betting.
For example, if the Houston Astros have a money line of -182 against the San Francisco Giants +146, it means that the Astros are favored to win the game, and the bettor must wager 182 USD to win 100 USD (or an equivalent amount of crypto).
On the other hand, a 100 USD bet on the underdog Red Sox would result in a 146 USD payout if they win the game.
Totals (Over/Under)
Totals betting is when you bet on the total number of runs both teams will score in a game.
So, instead of betting on which team will win, you're betting on the combined number of runs scored.
This type of bet is also known as over/under betting because sportsbooks offer a number for you to bet over or under.
Run Line
Essentially, run line betting is a baseball version of point spread that allows you to bet on a team to either win by a certain amount of runs or to lose by less than a certain amount of runs.
Casinos Blockchain
Run line is a baseball version of point spread (handicap) betting.
For example, if you bet on a team at -2 on the run line, they would have to win by at least three runs for your bet to be successful.
On the other hand, if you bet on a team at +2 on the run line, they could still lose the game, but as long as they lose by only two runs, your bet would win.
Innings
Innings betting is a type of wager where you place your bet on how many runs will be scored in a specific inning of the baseball game.
For example, you bet on the over/under for the second inning, predicting whether there will be more or less than a certain number of runs.
This type of betting requires a bit of research and a deep understanding of the game, as you'll need to consider factors like the teams playing, their pitchers, and other statistics.
Props
Prop betting is a popular betting type in baseball, where players place their bets on a particular proposition or outcome that might occur during the game.
These wagers range from predicting which player will score the first home run to guessing the total number of pitches thrown by a particular pitcher.
The prop bets vary depending on the sportsbook, and you can often make multiple bets for the same game.
In-Play
In-play (live) betting involves making quick and informed decisions based on real-time updates and changes in the game.
For example, you might place a live bet on a player hitting a home run in the next inning if you notice the pitcher is tiring out or if the wind is picking up.
In-play betting can be a fun and rewarding way to engage with baseball games, but it requires a clear understanding of the sport, the players, and the various betting options available.
MLB Betting Tips & Strategies
Understanding how crypto MLB betting works and its unique challenges and opportunities can give you a leg up when making smart bets on your favorite teams.
In this entry, we'll take a closer look at some of the top MLB crypto betting tips and strategies to help you win big and enjoy the game simultaneously.
1. Take Advantage of Sportsbook Offers And Promotions
When it comes to placing crypto bets on MLB, there's no better strategy than exploiting sportsbook offers and promotions.
These offers can significantly impact your betting outcome, often providing free credits, enhanced odds, and cashback rewards.
A great example is Stake sportsbook, which offers several ongoing promotions for the current MLB season.
For instance, you can take advantage of their MLB Primetime Double Winnings offer. This means if you back a team on a selected date in the winner market and your selection wins, you'll earn double winnings up to 100 USD.
The bottom line: by taking advantage of different promotions, you can increase your chances of winning without risking any additional funds.
Check what promotions are available at our top bookies:
2. Stay Up to Date With the Latest News
Being knowledgeable about the latest baseball news is a must if you want to succeed in MLB crypto betting.
Keeping tabs on the latest stats, injuries, and roaster changes of teams is crucial in making informed bets.
Additionally, analyzing past performance and lineups can give you an edge when predicting the outcome of a game.
What are the best sources for baseball news?
Here are some examples:
Reddit – the best place to get in touch with fellow baseball enthusiasts and get some insights. Our favorite America's Pastime subreddit is r/baseball.
MLB official website – a great way to stay in touch with the latest stats and MLB news is the official website of Major League Baseball.
Twitter – you can check what the baseball experts are tweeting and get betting insights. The official MLB Twitter page is a great way to start exploring.
3. Shop for Lines
Line shopping is a well-known strategy that bettors often overlook.
By comparing lines at different crypto sportsbooks, you can increase your chances of finding the best bet values.
Odds for the same game can vary significantly between sportsbooks, so shopping around is essential to maximize your return on investment.
Sounds good? Check out our top bookies and see what odds they have to offer:
4. Consider the Weather
When it comes to America's favorite pastime, the weather elements can make all the difference in the outcome of a game.
Casinos Blockchain
Don't overlook the weather, as it could be a key factor in your MLB crypto betting success.
Wind, in particular, can heavily influence how many runs are scored.
That being said, it's important to keep an eye on the forecast and how it might impact the game, especially when placing a bet on the total score.
5. Bet Against the Public
The odds in baseball bets shift depending on the amount of money being wagered on a particular side of the betting line.
Going contrarian is a smart move because, more often than not, the public ends up losing.
Why?
Because the Average Joe bets on their gut instinct, and they often tend to favor favorites, home teams, popular franchises, and teams with star players.
By betting against the public, you can take advantage of the inefficiencies in the market and get an edge in your MLB crypto betting strategy.
Conclusion
To sum up, MLB baseball crypto betting is a great way to add excitement and earn some extra cash while watching America's favorite pastime.
With the rise of cryptocurrency and the convenience of online betting, it's never been easier to place a bet on your favorite team or player.
Plus, with the added security and privacy of blockchain technology, you can rest assured that your transactions are safe and secure.
So why not give it a try?
Frequently Asked Questions
What are the best MLB crypto betting sites?
Is crypto MLB baseball betting legal?
MLB crypto betting legality depends in which country you're located. Some countries have more strict rules and regulations for online gambling and you should always check these before placing any bets.
What are the best cryptos to bet on MLB?
Bitcoin is probably the safest option for MLB betting as it's most widely used coin. However, altcoins such as Ethereum, Dogecoin, Solana, Litecoin are also good options and accepted in most crypto sportsbooks.